April 06, 2006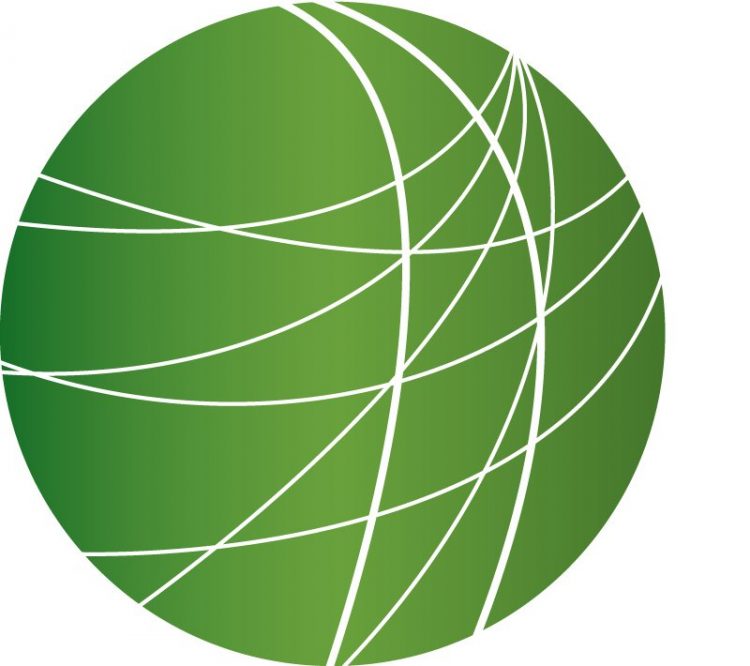 Headlines (5:23)
CAR BOMB IN NAJAF
In Iraq, at least 13 people are dead and dozens are wounded after a car bomb exploded today in the holy city of Najaf. The blast reportedly occurred near one of the world's most important sites for Shiite Muslims; the Imam Ali shrine. Today's incident comes amid ongoing sectarian tensions, sparked by the bombing of a Shiite shrine in Samarra.
MASS GRAVES DISCOVERED NEAR KIRKUK
Saddam Hussein was indicted earlier this week on charges of genocide for military campaigns carried out against Kurds in the late 1980s, known as the Anfal campaigns. Kurdish officials announced today that one-thousand bodies have been discovered near the northern city of Kirkuk, including both Kurds and Shiites. David Enders reports from Baghdad.
Throughout the last three years, Iraqi central government and local officials have continued to unearth mass graves from the period of Hussein's rule. The grave sites that were announced today are in the villages of Al-Asri and Tubazawa, west of Kirkuk. Two mass grave from the era of Saddam's rule were reportedly found outside the southern city of Nasiriyah on Tuesday. Mass graves in the hundreds were also unearthed outside Basra and outside the northern Kurdish city of Halabja in 2004. The Anfal campaigns, which began in 1987 and continued in 1988, left an estimated 180,000 people dead. Six other co-defendants were indicted on genocide charges this week, including Saddam's cousin, Ali Hassan al-Majid, also known as Chemical Ali.
PALESTINIAN CABINET MINISTER DETAINED
Israeli police arrested a newly-appointed Palestinian cabinet minister today as he traveled from Jerusalem to take over from his Fattah predecessor. Minister for Jerusalem Affairs, Khalid Abu Arafah, was released hours later.
NABLUS INVASION
Meanwhile, the Israeli army continued its invasion of the West Bank city of Nablus for a second day. Manar Jibreen reports.
The Israeli Army, backed by 40 jeeps and bulldozers invaded Nablus again today. Eight people, including an American reporter, were injured when soldiers fired rubber-coated metal bullets on stone-throwing residents. Ghasssan Hamdan is the head of the Palestinian Medical Relief committees of Nablus: "An Israeli army official said that military operation in Nablus is ongoing and claimed that it targets wanted Palestinians, however we are certain that it targets civilians and their property. Ambulances were also targeted, army fired at ambulances; however thanks to God, none of the crew members were hurt." During the invasion, the Israeli army arrested 7 people whom they allege are members of the Al-Aqsa Martyres Brigade, the armed wing of Fatteh. The 7 include a girl taken from a nearby village, raising the number of young women arrested in the Nablus area to five since Tuesday.
INDIAN ENVIRONMENTALIST HOSPITALIZED
In India, a hunger striking anti-dam activist has been forcibly hospitalized. Binu Alex has the story.
In a dramatic action early this morning, the fasting anti-dam activist, Medha Patkar, and two of her fellow activists were arrested on charges of attempting suicide and forcibly taken to a hospital. At the time of her arrest, the prominent environmental activist was in the eighth day of a hunger strike. The Hospital Superintendent, O K Sharma said Patkar's condition is stable. "She is conscious, stable, and has accepted about 600 CC of water with salt." Patkar's fast has forced the government to assign a team of three central ministers to visit the site of the Sardar Sarovar Dam to see the plight of displaced people first hand. Her fellow protestors, however, are continuing the fast and say there will be no shortage of people willing to fast in solidarity with the movement. The fast is in protest of a proposed dam project that will displace an estimated 320,000 people, mostly members of indigenous tribes. The government says it will be a lifeline of the people, but mostly in urban areas. From Ahmedabad in India, I am Binu Alex for Free Speech Radio News.
PROTEST CRACKDOWN IN MANILA
Philippine police today broke up a street demonstration demanding the resignation of President Gloria Macapagal Arroyo, who has come under renewed pressure to quit after Thailand's Prime Minister stepped down. Girlie Linao reports from Manila.
Anti-riot policemen used water cannons and batons to drive away about 1,500 demonstrators from a bridge in front of the presidential palace in Manila. Organizers said several demonstrators were injured in the violent dispersal, but no arrests were made. Authorities have warned groups demanding President Gloria Macapagal Arroyo's ouster that rallies without permits would be broken up. Arroyo banned the holding of rallies without permits last year amid the mounting calls for her resignation over allegations she cheated in the May 2004 presidential elections. The ban remains in effect. The campaign to oust Arroyo has received a boost from the success of street protests against Thai Prime Minister, Thaksin Shinawatra, who has resigned to ease the political tensions in Thailand. many Filipinos are demanding that Arroyo do the same, but the president's aide said she is determined to finish her term, which lasts until 2010. For FSRN, I'm Girlie Linao in Manila.
Features
Libby Says Bush Leaked Classified (2:56)
President Bush ordered the leak of classified information in July 2003, through Dick Cheney, according to documents filed in a CIA leak case. In documents released today, filed by a federal prosecutor late yesterday, Dick Cheney's former Chief of Staff, Lewis "Scooter" Libby testified that he was told to give classified national security information to a New York Times reporter. The prosecutor's papers say that Libby gave the reporter classified information "only after the vice president advised defendant that the president specifically had authorized to disclose certain information…" Libby is defending himself from charges of perjury, obstruction, and lying in the case of who leaked the name of CIA operative Valerie Plame. The prosecutor's document never mentions Valerie Plame – only that Libby gave the reporter "certain information" from the classified report. We're joined on the line by Norman Solomon, Executive Director of the Institute for Public Accuracy, and author of War Made Easy.
DC Students Walk Out As Senate Submits Compromise Immigration Bill (3:54)
The Senate presented a compromise immigration bill, expected to garner the necessary 60 votes to pass. Just hours later, students several miles away from the Capitol building walked out of classes, demanding fair immigration reform. Washington Editor Leigh Ann Caldwell reports.
The Showdown in Nepal: Demonstrators Defy Ban on Protests (3:56)
Riot police have arrested over 1,000 pro-democracy demonstrators in Nepal – nearly half of them in the capital city of Katmandu alone, for resisting the government's ban on protests. A four-day nationwide strike begins today, followed by a major demonstration on Saturday, which government officials have threatened to disrupt due to Maoist-related security concerns. FSRN's Carey Biron is in Nepal, and reports on what many in the country are calling a showdown.
New study Indicates TV Stations Run Corporate-Sponsored News Releases (2:40)
A new study released today by the non-profit Center for Media and Democracy, found at least 77 television stations around the country have aired corporate-sponsored video news releases over the past 10 months. The report accuses the TV stations of actively disguising the content – which has been produced and paid for by companies like General Motors, Panasonic and Pfizer – to make it appear to be their own reporting. Aaron Glantz has more.
Made in Argentina (In Slave-Like Conditions) (2:40)
Bolivian workers in Argentina are pressing the government to take action against slave-like working conditions inside clandestine textile shops, after a fire in a factory killed 6 people in Buenos Aires last week –including 4 children; 2 of them 3-years-old. The government has initiated inspections of seamstress shops employing Bolivians and Paraguayans, and inspectors have shut down at least 12 of these plants. Marie Trigona has more from Buenos Aires.
France's New Immigration Bill and Its Right-Wing Author (4:21)
Following France's controversial First Employment Contract, which has sparked weeks of massive protest, the country's Interior Minister has submitted a controversial draft bill on immigration. As FSRN's Khaled Sid Mohand reports, a meeting was held in Paris to protest against the law as well as its hard-line right-wing author, Nicholas Sarkozy.