April 07, 2006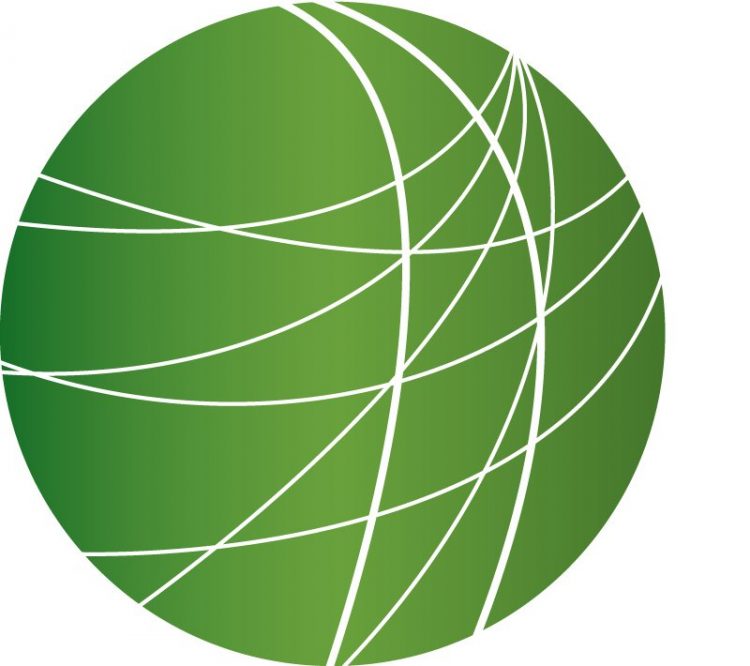 Headlines (5:55)
SHIITE MOSQUE ATTACKED IN BAGHDAD
A double suicide bombing at Shiite mosque in northern Baghdad today killed at least seventy people. David Enders reports.
The bombing came a day after a bombing in Najaf, near one of the holiest shrines in Shiite Islam, that killed ten people and was at least the third bombing of a Shiite mosque this week. The mosque belonged to the Supreme Council for the Islamic Revolution in Iraq, one of the country's two main Shiite parties. The mosque bombings have both further exacerbated sectarian tensions but have also prompted strong anti-American rhetoric from Shiites, increasingly eager to take over security responsibilities, saying that the US has failed in it's duties to secure Iraqi cities. In Baghdad, I'm David Enders reporting for FSRN.
STRIKE CONTINUES IN NEPAL
In Nepal, a 4-day general strike called by the country's sidelined political parties continued into its second day today. The strike is in protest of King Gyanendra's autocratic rule. The King took total control of Nepal's political system in February 2005 in what many refer to as a "palace coup". Police have detained hundreds in Kathmandu since the strike began yesterday. Pro-democracy activists are calling for massive demonstrations tomorrow.
CALLS FOR FURTHER POLITICAL CHANGE IN THAILAND
Opponents to Thailand's Prime Minister Shinawatra continue to mobilize to press for political change. Severine Bardon reports from Bangkok.
Twenty-thousand people gathered tonight in the heart of Bangkok, in a cheerful atmosphere filled of music and entertainment. They came to celebrate what they consider a victory over Prime Minister Thaksin Shinawatra, who announced he would not pursue another term as Prime minister, despite his party's victory in Sunday's elections. Leaders of the People's Alliance of Democracy, a loose association of opposition personalities which organised the previous demonstrations, came on stage to celebrate with their militants, but also to announce their next battle plans. Thailand's opposition is not yet fully convinced that Thaksin will abandon his political influence. And the alliance is now pressing for a constitutional reform that would include more checks and balances on the prime minister's powers. Thailand's political crises is not over yet, since further elections must be held before the Parliament can gather and eventually choose a new prime minister who could lead the necessary reforms. For Free Speech Radio News, I'm Severine Bardon in Bangkok.
WHO RELEASES REPORT TO MARK WORLD HEALTH DAY
A World Health Organization report released today has found that fifty-seven countries have critical shortages of health workers. Most affected are countries in sub-Saharan Africa, where 36 nations are experiencing chronic shortfalls in health care staff. According to the report, sub-Saharan Africa has 11% of the world's population and 24% of the global burden of disease but only 3% of the world's health workers.
EU SUSPENDS AID TO PA
Two Israeli air strikes in Southern Gaza killed 6 people today, including 2 children. This afternoon, the US State Department announced the suspension of hundreds of millions of dollars of aid to the Hamas-led Palestinian Authority. This comes just after the European Union implemented a similar measure. Laila El-Haddad has more from Gaza.
The EU Commission said it had halted all payments to the Palestinian government because the new cabinet had not yet recognized Israel's right to exist or renounced the use of arms. Hamas on Friday condemned the decision as collective punishment, saying it would only increase the suffering of the Palestinian people and "provide a cover for the Israeli occupation." Government officials also said the move would make Hamas more popular and spoke of a double-standard since Israel, the largest recipient of US aid, has not yet recognized Palestinian rights. The shortage of funds have forced the new government to delay paying salaries to employees, including some 50, 000 armed security forces. The new Hamas government has inherited an authority that is more than $1.3 billion in debt. Since they swept to power in democratic elections in January, the Israeli government has imposed a prolonged closure on Gaza that has led to food shortages and withheld some $ 50 million in monthly tax revenues. The International Relations Committee of the US House of Representatives yesterday passed a bill that would bar almost all aid to the PA. The World Bank recently warned that as a result of the sanctions, the Palestinian Authority faces imminent collapse, something that could lead to more violence and chaos, unless a long-term funding plan is developed by the US-led quartet.
STUDENT ACTIVISM IN LOS ANGELES
In the US, students continue mobilizing around pending immigration legislation currently under debate in the Senate. 40 students from Wilson High School went to the Los Angeles Unified School District Board meeting last night, to make three demands. Students want the Board to make a resolution against HR4437; to declare all schools in the district "safe zones" for all students, regardless of immigration status; and to urge the board to stop the use of punitive measures like school lockdowns. Alex Ramirez is a 17-year-old student.
(Alex sound)
The Board is still considering the demands.
PROTESTS IN ECUADOR AGAINST TRADE AGREEMENT
Protests against a proposed bi-lateral free trade agreement between the United States and Ecuador have left one student dead and two others injured by live ammunition in the city of Cuenca in southern Ecuador. Yesterday's deadly protest was part of a series of actions carried out this week in Ecuador to pressure the government to pull out of the free trade negotiations. Indigenous organizations playing a key role in the protests say that dozens of activists have been arrested in recent days. President Alfredo Palacio declared a state of exception on March 21st in various parts of the country where mobilizations have been most intense. Organizations opposed to the free trade agreement say it compromises national sovereignty and will have a devastating impact on domestic agriculture.
Features
Bush Doesn't Deny CIA Leak (2:52)
The White House today declined to challenge the assertions that President Bush authorized the leak of the identity of CIA operative Valerie Plame to the public, Valerie Plame is the wife of Ambassador Joe Wilson who provided evidence suggesting that Saddam Hussein never tried to buy uranium from Niger so to build a nuclear weapon. Court documents show that former Chief of Staff for the Vice President Scooter Libby, who has been indicted for obstructing the investigation of the leak, has said the President Bush gave his final authorization for the lead. Free Speech Radio News spoke with the ranking Democrat on the House Judiciary Committee John Conyers of Detroit about the leak.
Senate Falters on Immigration (3:43)
Meanwhile in the Senate, a so called compromise bill on immigration failed to receive enough votes for passage today. Selina Musuta has more from Capitol Hill.
Iraqi Reconstruction Expo (3:03)
In Jordan an Iraq reconstruction expo in Amman, Jordan is underway in which participants say very little progress has been made on the reconstruction of the chaos-stricken country. Oula Farawati has more.
CA Lawsuit to Stop Electronic Voting Machines (3:27)
A lawsuit has been to top the use of Deibold electronic voting machines in California after a state report on the voting machines identified numerous security flaws in the system. FSRN's Christina Aanestad reports.
Universal Healthcare in Massachusetts (2:23)
The Ma. Legislators passed a bill earlier this week aimed at bringing health care coverage to all of the state's residence. On paper at least, it sounds like a lofty goal, but achieving it becomes another matter. From Boston, Chuck Rosina has more.
Economic Talks in Africa (4:42)
The warring nations around Africa's Great Lakes region, as well as the United Nations and the African Union, are meeting in Kampala in an attempt to work out economic deals that could lead to a greater peace among the nations. The great lakes region has the largest natural resource base that attracts foreign attention and became a theatre of cold war fighting between the East and west in the 1950s. This wealth has until now served multinational mining companies and the warlords, but not the Congolese people. Joshua Kyalimpa reports.