April 21, 2006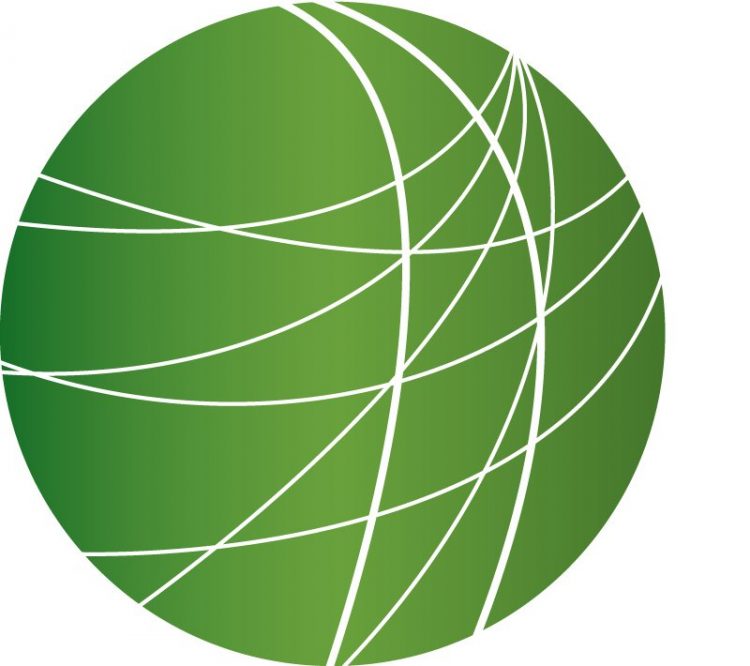 Headlines (6:26)
KING MAKES A CONCESSION IN NEPAL
In the 16th day of nationwide protests in Nepal, the country's embattled king appears to be backing down. From Kathmandu, Carey Biron has more.
(no transcript available)
STANDOFF INTENSIFIES IN ONTARIO
In southwestern Ontario, the occupation of a construction site by native people continues after a failed police attempt to break it up yesterday. From Toronto, Kristin Schwartz brings us an update on the standoff.
Supporters, both native and non-native, have reinforced the blockade after police attempted yesterday to take control of a private construction site on disputed land. People of the Six Nations of the Grand River Territory began the occupation seven weeks ago to stop the building of a housing development on land they say belongs to them. Roads to the site have been blocked off with piles of gravel, vehicles, and burning tires. Meanwhile, other communities have carried out solidarity actions. Between Toronto and Montreal, a rail line running through the Tyendinega Mohawk Territory is shut down today by large bonfires, leaving freight trains backed up. Near Montreal yesterday, people of the Kahnawake Mohawk Territory closed a major commuter bridge for 30 minutes. Negotiations over the future of the site are ongoing today. From CKLN in Toronto, this is Kristin Schwartz for Free Speech Radio News.
CRACKDOWN ON STRIKING MINERS IN MEXICO
Mexican authorities are cracking down on a miners' strike that has paralyzed the production of copper, zinc, silver, and steel in various parts of the country. Vladimir Flores reports.
Workers affiliated with the National Miners Union continue their 3 week occupation of the Sicartsa steel factory in the Mexican state of Michoacan. The factory is one of the largest steel producers in Latin America. A violent attempt to dislodge the workers from the occupied factory yesterday sparked a five hour battle between hundreds of police and some 3000 workers. At the end of the failed attempt to eject the workers, at least 2 were left dead, nearly 100 wounded, and a number of people are missing. After the confrontation, over one thousand women and family members of the strikers marched in support of the workers. President Vicente Fox yesterday convened a rare meeting of his National Security cabinet to discuss the matter. The strikers are demanding that the government respect their union's autonomy and recognize their elected leader, who President Fox says is corrupt. The Mexican Army has been deployed to guard the most strategic parts of the factory. For FSRN, I'm Vladimir Flores.
AUSTRALIAN TROOPS SENT TO SOLOMON ISLANDS
An increased Australian peacekeeping force touched down in the capital of the Solomon Islands today, after two days of rioting erupted in response to the election of a controversial Prime Minister. Erica Vowles has more.
Today the newly-elected leader Snyder Rini, appeared in public to tell reporters that he would not resign. News of Mr Snyder's election on Tuesday sparked rioting by Solomon Islanders, who say the vote was fixed and that the PM-elect is controlled by powerful Chinese elites on the island nation. Rioting saw a large area of Honiara's Chinese business district burnt to the ground. Today 110 Australian troops have arrived in Honiara, joining a contingent of the same size sent in earlier this week, with the aim of restoring order. There has been an Australian troop and police presence in the country since 2003, following the collapse of the government then. While the fresh contingent has been welcomed, there are reports of growing resentment that little has been done to encourage development in parts of the country that face high unemployment, with some claiming the Australian presence has inadvertently served to preserve a corrupt political elite. This is Erica Vowles in Sydney, Australia reporting for Free Speech Radio News.
LEGISLATIVE RUN-OFF ELECTIONS IN HAITI
Voters in Haiti once again head to the polls today. This time to vote in legislative run-off elections. The winning party or coalition will pick Haiti's Prime Minister. Reports from the region indicate a low voter turnout, in contrast to February's general elections. Results from today's election are expected by the end of the month.
PROTESTS CONTINUE IN FLORIDA
The head of Florida's Department of Law Enforcement has resigned as protests continue surrounding the death of a 14-year old who died after a beating in a state juvenile boot camp. From WMNF in Tampa, Andrew Stelzer reports.
(chanting sound) Hundreds of students and community members marched on the state capital today, calling for reform of Florida's juvenile justice system. A two-day long sit in by more than 30 college students in governor Bush's office ended last night, after the governor met with the parents of Martin Lee Anderson, promising them that there will be accountability after the release of the results of the ongoing state investigation into their son's death. The students had called for an apology from Florida Department of Law Enforcement commissioner, Guy Tunnel, who resigned last night without giving a reason. Tunnell had verbally attacked critics of the boot camp system and the Miami Herald reported that he had also disparaged Black leaders who came to Florida to this week to speak out in the issue; calling Jesse Jackson "Jesse James" and likening U.S. Sen. Barack Obama to terrorist Osama bin Laden. For FSRN , From WMNF in Tampa, I'm Andrew Stelzer.
Features
Civil Groups Call to Reform the IMF (3:55)
The International Monetary Fund plans to give more voting rights to rapidly growing countries, with smaller European nations potentially losing some of their decision making power. As the joint IMF and World Bank Development Committee meets in Washington, DC this weekend to discuss clean energy, debt relief and a new campaign against corruption, some civil society groups are calling for more reform from international financial institutions. Ingrid Drake has more from DC.
The People's Commission on Immigration Kicks Off in Canada (4:00)
The immigration debate is heating up in Canada as the People's Commission on Immigration Security Measures gets underway this weekend in Montreal, which features a series of public hearings where immigrants, indigenous people, activists, scholars, and community leaders will testify on the impacts of Canada's national security policies. FSRN's Aaron Lakoff has more from Montreal.
Deteriorating Relations between Muslims and Christians in Egypt (3:45)
There are fresh concerns in Egypt over deteriorating relations between the country's Muslim majority and Coptic Christian minority. A week ago, a Muslim man attacked Copts at several churches in the Egyptian coastal city of Alexandria. He killed one man and injured up to 16. Following the attacks, there were two days of sectarian clashes in the city. FSRN's Ursula Lindsey reports from Alexandria and Cairo.
Mixed Reaction on Accusation That Hamas Selected Targets in Jordan (2:12)
Jordan's decision to cancel a visit by Palestinian Foreign Minister Mahmoud Zahhar, along with accusations that Hamas was smuggling arms to Jordan and selecting targets, has prompted a mixed reaction. FSRN's Oula Farawati has more.
Worker Cooperatives Strategize in Argentina (2:28)
Employees from worker-run factories organized and are participating in the first ever Recuperated Enterprise Fair in Argentina, to strategize on how cooperatives can successfully compete in the country's economy. The phenomenon of workers taking over businesses that had been abandoned or closed down by owners took hold in the midst of Argentina's financial meltdown in 2001, as a way for workers to safeguard their livelihood – and over 60 recuperated enterprises and cooperatives are gathering through the weekend to discuss their future. FSRN's Marie Trigona has more from Buenos Aires.
Bush's Approval Rating Sinks to New Low
President Bush's approval rating has sunk to a new low this week. A poll carried out by FOX News has found that only 33 percent of those polled approve of the president's job performance. Defense Secretary Donald Rumsfeld fared only slightly better, with a 35% approval rating.
Worry Over Legislation Loosen Food Labeling Standards (2:00)
Meanwhile, California Senators Dianne Feinstein and Barbara Boxer have announced their opposition to federal legislation that would roll back state consumer health protections. Both Senators say that if it's passed, HR4617 would preempt state-approved laws that require labeling foods that contain cancer-causing chemicals like lead and mercury. From KPFA in Berkeley, Christina Aanestad reports.