May 03, 2006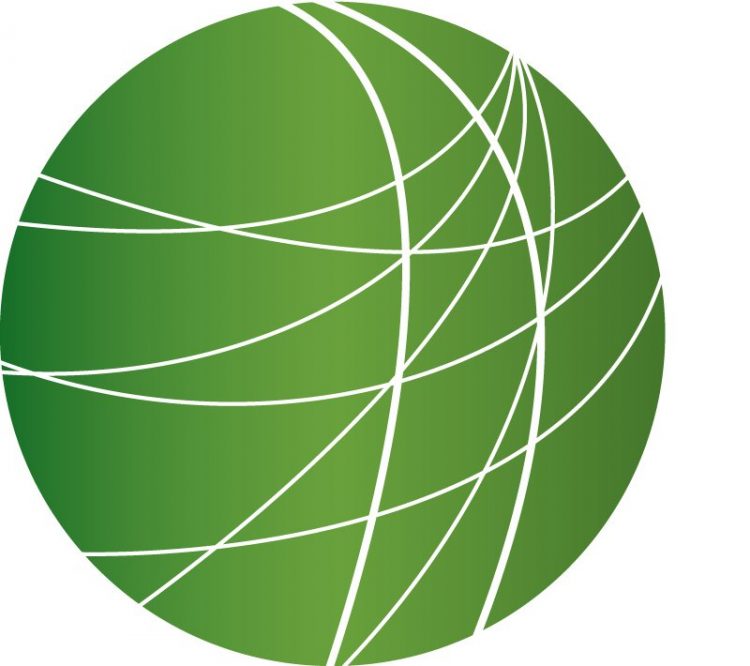 Headlines (5:29)
NEPALI PARLIAMENT EXTENDS OLIVE BRANCH
Nepal's newly-seated parliament approved a measure today to reciprocate a cease-fire offered by the country's Maoist rebels. The government also dropped terrorism charges that were pending against the rebels and extended an invitation to join peace talks.
KASHMIRI PEACE TALKS AMID SPIKE IN VIOLENCE
A new round of Kashmiri peace talks opens today in the Indian capital. This comes amidst some of the worst violence in years in Kashmir. Shahnawaz Khan reports.
The moderate faction of Kashmir's main separatist alliance, the All Parties Hurriyat Conference, is meeting Indian prime minister Manmohan Singh for a second round of talks in New Delhi today. The first round of talks between the two were held in September last year. This round of talks has been overshadowed by a recent brutal massacre in Kashmir. Suspected guerrillas killed 35 Hindus in the Doda and Udhampur districts of Indian-administered Kashmir Monday. A strike was observed in the Doa region of Indian-administered Kashmir today to protest the killings. Hurriyat Chairman Mirwaiz Umar said before the talks that the Hurriyat will focus on political resolution of Kashmir, rather than presenting a list of demands. Meanwhile, newspapers reported that India has sent hundreds more troops to the region to hunt for the killers responsible for Monday's massacre. Indian-administered Kashmir is one of the most heavily militarized regions in world.
EUROPEAN UNION SUSPENDS NEGOTIATIONS WITH SERBIA
The European Union today suspended its negotiations with Serbia and Montenegro, saying the EU member hopeful has failed to capture and deliver accused war criminal Ratko Mladic to the UN tribunal in the Hague. Mladic is wanted for his suspected role in the 1995 Srebrenica massacre and for the siege of Sarajevo. Serbia's Deputy Prime Minister resigned today shortly after the EU called off the membership talks.
PRESIDENTIAL ELECTIONS IN CHAD
Voters in Chad went to the polls today for presidential elections. President Idriss Deby is seeking a third term in office. Deby has ruled Chad since coming to power in a 1990 coup d'etat. Today's elections come just three weeks after the Chadian security forces put down an attempt by armed rebels to lay siege to the capital. Opposition leaders called for a boycott of today's vote and reports from the region tell of a very low voter turn out.
PHILIPPINE SUPREME COURT UPHOLDS LEGALITY OF EMERGENCY RULE
The Supreme Court of the Philippines today ruled to uphold the overall legality of President Gloria Macapagal Arroyo's declaration of emergency powers last February. However, some police and military actions during the emergency rule, including a raid on a newspaper and arbitrary detentions of Arroyo's critics, were declared illegal. The court also ruled against a decree to restrict press freedom. Arroyo declared emergency rule in late February, saying a conspiracy was underway to topple her administration.
MAPUCHE PRISONERS INTENSIFY HUNGER STRIKE
In Chile's southern city of Temuco, four jailed Mapuche Indians have hardened their more than 50-day hunger strike by refusing to take any fluids at all. From Santiago, FSRN's Jorge Garretón has the story.
The four were sentenced to 10 years in jail and ordered to pay a fine of nearly 900 thousand dollars for setting fires to property belonging to Chilean forestry giant, Mininco, in 2001. The Mapuches were tried under Chile's tough anti-terrorism act for the forest fires set in lands the Mapuches claim as their own. The trial that convicted the four last year was the second trial after a Supreme Court decision ordered a re-trial after ruling that the first trial had fundamental errors. In the second trial, the prosecution introduced hooded witnesses who testified that the four were responsible for the arson campaign. The Mapuche region of southern Chile has many land disputes. Communities say their lands were confiscated during the military dictatorship and given to the forestry industry. Chile is one of the largest world producers of wood products, pulp and paper. During a May Day demonstration in Santiago, groups supporting the Mapuches fought riot police amidst a growing movement of mostly university students demanding the release of the Mapuches. For FSRN, this is Jorge Garretón in Santiago.
LOBBYING REFORM BILL
The US House of Representatives is expected to vote on a lobbying reform bill this evening. The watered down bill offers few major reforms. Many Democrats and some Republicans are likely to oppose the bill, saying it will be ineffective in breaking the close business and political ties between Washington lawmakers and lobbyists. The major provisions will temporarily suspend privately funded travel for lawmakers and force lobbyists to disclose any meetings and money spent on legislators. An amendment that could be added would suspend the pensions of any Congressional members convicted of a felony.
Features
Federalism in Iraq? (3:46)
A suicide bomber in western Iraq killed fifteen Iraqi police recruits today amidst violence that claimed at least 34 lives across the country. In Baghdad, negotiations continued over posts in the new government nearly five months after it was elected. David Enders files this report from Baghdad .
Emergency Supplemental Bill Debated in Washington (4:06)
The Senate is poised to pass a 107 billion dollar emergency supplemental request. The majority of funding will go toward the wars in Iraq and Afghanistan, while a lesser amount will go towards the gulf coast region. In addition, billions will also fund pet projects that fiscal conservatives say do not belong in an emergency spending bill and some critics say there should not be an emergency supplemental at all. FSRN's Leigh Ann Caldwell reports.
World Press Freedom Day (3:05)
U.N. Secretary-General Kofi Annan proclaimed his support for "the universal right to freedom of expression" today in marking World Press Freedom Day. The United Nation proclaimed May 3rd as World Press Freedom Day in 1993 and it has been observed ever since. It's a difficult time for journalists as we mark the day. This last year and a half has been the deadliest for reporters in over a decade. In Iraq more than 70 journalists have been killed in the last three years alone. Today the group Reporters Without Borders released its annual survey.
Sectarian Violence in India (3:11)
Renewed sectarian violence in the western Indian state of Gujarat has left six people dead and tensions continue to smoulder. FSRN Correspondent Binu Alex has more.
Texas Oil Company Plans to Use Tax Dollars in Peru (3:54)
Two leftist candidates will face off in Peru 's run-off presidential election on June 4, highlighting the backlash against free market policies and foreign investors in an unstable Andean region. Peru's National Election Board announced on Wednesday center-left former President Alan Garcia would face nationalist Ollanta Humala, a former army lieutenant colonel. Meanwhile, a Texas company operating in Peru with close ties to the Bush administration is looking to further develop its exportation of natural gas by having US taxpayers underwrite. But as Chip Mitchell reports from Lima , its not US tax payers fighting the deal, but Peruvian indigenous groups.
"Cover the Uninsured Week" (2:48)
This week is "cover the uninsured week." Now in its 4th year, "cover the uninsured week" attempts to raise awareness of the millions of citizens who are without health insurance. And as Maeve Conran reports from Colorado , the problem of having no health insurance is forcing people to rely on free clinics and health fairs for primary health care.