August 24, 2006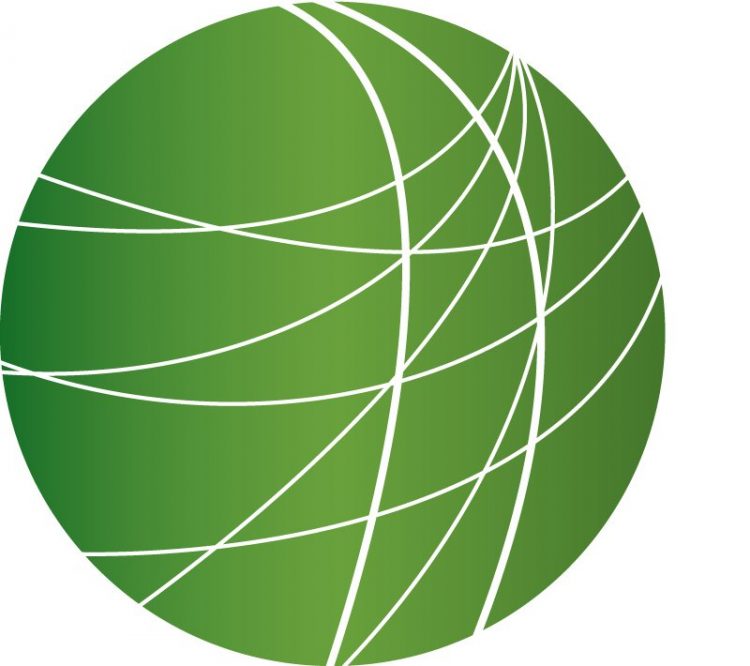 Headlines (4:33)
PLAN B APPROVED
The US Food and Drug Administration today approved the over-the-counter sale of Plan B emergency contraceptive pills to women 18 and older. The drug can prevent pregnancy if taken within 72 hours of unprotected sex. Rebecca Myles reports.
The drug's approval coincides with a lawsuit filed against the FDA charging them with discrimination against women by holding Plan B to different standards than other drugs. The lead plaintiff in the suit is Annie Tummino who said today's decision is: (Tummino) "Definitely a big partial victory and I think it comes after years of pressure from the women's movement, the legal and medical and scientific communities. What the age restriction does is place a behind-the-counter status on the pill and rather than not over the counter status and still requires an id to be show to a pharmacist." Tummino says she will continue her lawsuit to demand over-the-counter status for women for all ages. For Free Speech Radio News, I am Rebecca Myles reporting.
PUBLIC HEALTH RULING
A British retiree won a court battle today to stop a US health care giant from being awarded a public health care contract. It's seen as an important victory for those campaigning against prime minister Tony Blair's privatization of sectors of the public health service. From London, Naomi Fowler reports.
United Health Europe, the British branch of the US's biggest health care corporation had been contracted to provide family doctors for patients in the north of England…but today's court case established the principle that British patients have a legal right to be consulted over decisions on changes to their public services. Judges ruled that in this case, that had not happened. The ruling will force the local authority to start its tender process from scratch and consult with patients. The government policy of contracting for-profit companies to perform public health services has met with strong opposition from the British public. Tony Blair's close ties with the private medical industry have also been questioned. United Health Europe's vice president was formerly his senior health policy adviser. After today's victory, similar court action may be likely if future public health sector contracting is not carried out according to the benchmarks set by today's ruling. This is Naomi Fowler in London for Free Speech Radio News.
FOLLOW UP ON SCHIPHOL ARRESTS
Dutch authorities have downplayed terrorism fears after yesterday's arrests of 12 people traveling on a Northwest Airlines flight to Mumbai, India. The plane returned to Amsterdam's Schiphol airport shortly after take-off due to concerns that some passengers were exhibiting suspicious behavior. Dutch police found no evidence of explosives on the airplane. The 12 detained passengers are set for release today.
SURVIVING IMPEACHMENT
Philippine President Gloria Macapagal Arroyo today beat the latest attempt to impeach her over allegations of vote-rigging, corruption and human rights abuses. Girlie Linao in Manila reports.
After a 17-hour session of debates, which lasted late into the night, the Philippine House of Representatives voted to dismiss the impeachment complaint against President Gloria Macapagal Arroyo on a legal technicality. Only 32 lawmakers in the 236-member House voted for Arroyo's impeachment, while 173 backed the 59-year-old leader and one abstained. Thirty House representatives, including nine opposition members, did not even show up for the vote. The outcome was widely expected and marks the second time in as many years for Arroyo's political allies to save her from impeachment. Despite the defeat, the opposition vowed it would not abandon their efforts to oust Arroyo. Analysts also warned public support for the president could continue to suffer as she fails to answer the allegations against her. Arroyo has been hounded by calls for her resignation, protests and even coup threats since June 2005 when charges first surfaced that she rigged the May 2004 presidential elections. In the latest impeachment complaint, opponents also accused her of corruption, human rights abuses, and violations of the constitution. Arroyo has vowed not to step down despite the attacks. She still has four years left of her six-year term. For Free Speech Radio News, I'm Girlie Linao in Manila.
PLUTO DEMOTED
Pluto lost its status as a planet today when some 2,500 scientists gathered in Prague defined the criteria for a planet. Due to it's irregular orbit, Pluto will now belong to a new category known as "dwarf planets".
Features
European Nations Inching Toward Troop Commitments for Lebanon (anchor copy)
European Union foreign ministers are scheduled to meet tomorrow in Brussels to discuss their contributions to a peacekeeping force in Lebanon. Italy has agreed to lead it, and committed 3,000 troops for that purpose. French President Jacques Chirac announced today that France will increase its commitment to 2,000 troops. Finnish Foreign Minister Erkki Tuimioja, who currently holds the rotating presidency of the E.U., said the union would like to see fresh U.N. troops deployed to Lebanon within a week—the U.N hopes to have all 15,000 troops authorized by its cease-fire resolution in place by November.
Cluster Bomblets Injuring Returning Lebanese (3:50)
That ceasefire is now in its 10th day. Israeli bombing raids have come to a halt in Lebanon—but that doesn't mean the explosions have stopped. The hundreds of thousands of displaced Lebanese returning to their homes in Southern Lebanon are now confronting unexploded pieces of cluster bombs that were dropped on more than 170 villages. To date, they've injured over 30 people and and killed 7, including three Lebanese soldiers. FSRN reporter Jackson Allers reports from southern Lebanon.
Crackdown in Oaxaca (2:39) l
Mexico's southern state of Oaxaca is in its third month of a political crisis. A broad social movement, sparked by a public school teachers' strike over wages, has been pushing for the resignation if Governor Ulises Ruiz. Various elements of that movement have shut down highways, taken over five radio stations, burned more than a dozen buses, blocked off the city's historic center, seized government offices, and blockaded some tourists in their hotels. Governor Ruiz has so far refused to leave office, and the federal government, distracted by continuing controversy over the presidential election, has largely stayed out of the conflict.
Widespread Protests Against South African Health Minister (3:16)
An AIDS activist group in South Africa began nationwide protests today to call for the immediate dismissal of South Africa's Health Minister. The Treatment Action Campaign, or TAC for short, says that Manto Tshabalala-Msimang has failed to show leadership in dealing with the country's AIDS epidemic. Solidarity protests are taking place in In New York, Los Angeles, Washington, DC, Chicago, and parts of Canada. Selina Musuta reports from in front of the South African Embassy in Washington, DC.
Conflict Escalates in Southern Senegal (2:58)
In the Senagalese region of Casamance, fights have begun breaking out between the military and a faction of the separatist Movement of Democratic Forces of Casamance. Many fear food shortages are imminent as farmers abandon their land to the fighting. So far, more than 4,000 refugees have crossed into neighboring The Gambia. In Senegal, Ndiaga Seck has more.
Expanding Immigrant Detentions Profitable for Prison Industry (4:18)
Homeland Security Secretary Michael Chertoff is paying a visit to the rural Texas county of Willacy. He's there to hale the opening of 500 new beds in an immigrant detention facility. The new beds, which are already at full capacity, are in tent domes built by private contractor Hale Mills. As Leigh Ann Caldwell reports, prison expansions add up to business for the prison industry.
Controversy Over Massive Development in Brooklyn (3:39)
A developer's proposal to build a massive complex in New York is stirring controversy there. Forest City Ratner's Atlantic Yards Development Plan would bring 16 skyscrapers and a 19000-seat basketball arena to 22 acres in Brooklyn, possibly creating the most densely populated area in all of North America and Europe. The Empire State Development Corporation held a mandatory public hearing to discuss the proposal. Joshua Smith was there: