October 03, 2006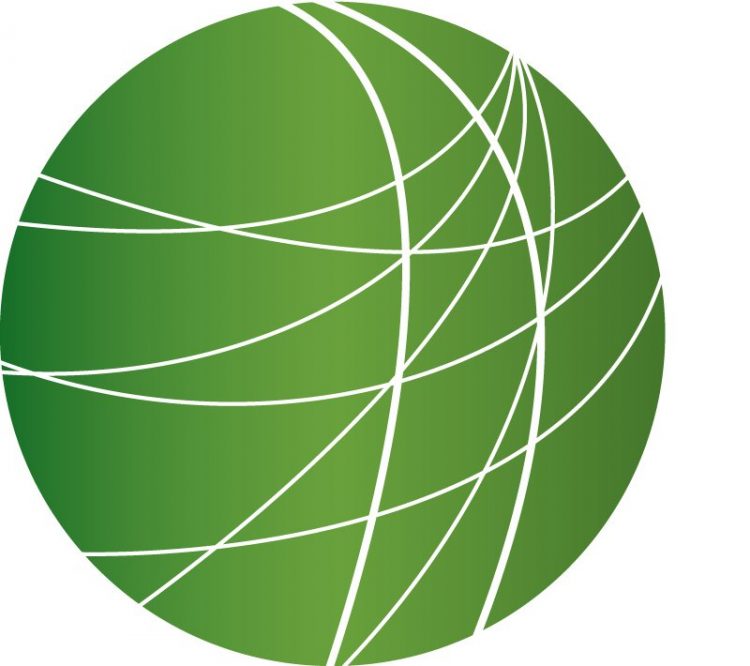 Headlines (6:00)
TURKISH PLANE HIJACKED
A hijacked Turkish airplane has been forced to land in the Italian city of Brindisi. The plane was en route from the capital of Albania to Istanbul when two Turkish hijackers had the pilot direct the aircraft to Italy. F-16 fighter jets intercepted the plane shortly afterwards. The hijacking reportedly came in protest of an announcement that Pope Benedict plans to visit Turkey next month. The Pope recently angered many in the Muslim world by linking Islam to violence. Rising tension between Georgia and Russia Russia today began the suspension of all air, rail, sea and road links as well as postal communication to neighboring Georgia. Deborah Wild reports from Tbilisi.
The announcement to suspend most physical links between Russia and Georgia came just hours before Georgian authorities released the four Russian military officers accused of espionage into the custody of the Organization for Security and Cooperation in Europe, which escorted them to the airport from where they were flown out to Moscow. The handover was a publicly staged event witnessed live by journalists and cameras from around the world in front of the Prosecutor's Generals Office here in the Tbilisi. Georgian President Mikheil Saakashvili said the release was a gesture of good will towards Georgia's western friends and in no way a response to the threats voiced by the Russian leadership. OSCE Chairman-in-Office, Belgian Foreign Minister Karel de Gucht called on Russia to respond in a similar way to decrease tensions rapidly. However, the Russian Duma is still scheduled to discuss a bill also banning money transfers to Georgia. An estimated 1 million Georgians live and work in Russia. According to the Georgian National Bank, 219 million US Dollars were transferred from Russia in the first eight months of this year. For Free Speech Radio, I'm Deborah Wild in Tbilisi, Georgia.
SECURITY INCIDENTS IN NIGER DELTA
Militants in the Niger Delta region have killed five soldiers during an attack on a boat convoy carrying supplies for the multinational oil company, Shell Petroleum. Sam Olukoya reports from Lagos.
Ten soldiers and 16 oil contractors are missing after yesterday's attack on a supply boat convoy. Some of the oil workers employed by the Anglo Dutch Oil Company, Shell Petroleum are believed to have been kidnaped. A militant group, the Niger Delta People's Volunteer Force, has claimed responsibility for the attack. The group threatened more attacks unless a separatist leader, Mujaheed Asari Dokubo is released. Dokubo is in the forefront of the struggle waged by communities in the Niger Delta against western oil companies in the Niger Delta. The communities want a share of oil revenue. Militants have in recent months been taking foreign oil workers hostage. Just last month, oil workers went on strike to protest the growing insecurity in the Niger Delta. For Free Speech Radio News, this is Sam Olukoya in Lagos.
BRITAIN REFUSES TO TAKE NATIONALS AT GUANTANAMO
British newspaper, the Guardian, has published the details of secret talks between the US and Britain where the US offered to send back most of the nine British residents detained at Guantánamo Bay. But Britain is refusing their return. From London, Naomi Fowler reports.
Many of the men concerned have lived in Britain for up to twenty years. They have children and other family members who are British citizens. Because they never formalized their British passports, they fell through the gaps during negotiations for the return of British citizens from Guantanamo Bay. The British government has always denied legal or moral responsibility for the return of these men. The men's lawyers say they continue to suffer ill-treatment in Guantanamo Bay, with four being subjected to the extremes of freezing cold and then high heat. The unwillingness of the British government to accept them back into Britain may be because they know they'll encounter problems in trying to deport them; they're already being blocked by the courts from deporting other men whom they refer to as 'terrorist suspects' who are a 'threat to security.' Like all the Guantanamo Bay detainees, none has been found guilty of any crime by the courts. Some have even been tried and acquitted of all charges. The government is seeking 'diplomatic assurances' from countries such as Algeria that they will not torture or execute deportees in an attempt to find a way round Britain's obligations under international law. The US doesn't want these British residents either because they also will have legal problems in returning them to possible persecution in their countries of origin. Foreign Office officials have denied that any talks are taking place. This is Naomi Fowler in London for Free Speech Radio News.
CENTER FOR CONSTITUTIONAL RIGHTS FILES A LEGAL CHALLENGE TO THE MILITARY COMMISSION ACT
The Center for Constitutional Rights yesterday filed the first constitutional challenge to the Military Commissions Act, passed last week by Congress. Nan McCurdy has more from Washington, DC.
The Habeas Corpus petition filed on behalf of 25 detainees held at Bagram Air Force base in Afghanistan, demands the U.S. government either charge the prisoners with a crime or release them. Some of the men have been held for years without ever receiving a hearing. The new bill, passed by Congress last week and signed by the president, denies prisoners the right to challenge their detention or treatment through traditional habeas corpus petitions. The bill also empowers the executive branch to indefinitely detain anyone it determines to have "purposefully and materially" supported anti-US hostilities. Bill Goodman, Legal Director of the Center for Constitutional Rights calls the suspension of the writ of habeus corpus "a shocking and sad moment in US history". Activist group World Can't Wait is organizing emergency protests on Thursday in over 170 towns and cities to condemn the US government's new guidelines for the treatment of detainees, which many say amounts to the official sanctioning of torture. For FSRN, from Washington DC, I'm Nan McCurdy.
Features
Republicans Facing Tough Campaigning After Scandal Erupts (4:30)
President Bush and Vice President Cheney spent yesterday and today campaigning for Republican House candidates. Tomorrow, First Lady Laura Bush will hit the campaign trail as well. But Republicans could loose major ground as a new scandal disturbs their focus on the campaigns, and as many conservative groups express outrage. Washington Editor Leigh Ann Caldwell reports from Capitol Hill.
Supreme Court Considers Deportation of Documented Immigrants Convicted on Drug Charges (2:45)
The U.S. Supreme Court started their 2006/2007 term by looking at two cases arguing whether or not immigrants should face automatic deportation if they are charged with a crime that is considered a felony in their state but a misdemeanor under federal law. Selina Musuta reports from the Supreme Court, where immigrant rights advocates are calling for discretion in deportation proceedings for those facing drug charges.
Iraq's Educational Brain Drain (5:00)
The Pentagon announced today that four U.S. soldiers were killed Monday evening while they were patrolling a neighborhood in Northern Baghdad. The killings come after the deaths of five Marines in Anbar province over the weekend. At least 2,726 U.S. troops have died since George Bush invaded Iraq in 2003. … Over 100,000 Iraqi have died during the same time, among them at least 161 professors. Aaron Glantz and Salam Talib file this report on Iraq's brain drain.
The Rise of the Relief and Reconstruction Complex (3:30)
After natural disasters hit some of the world's poorest countries, they often turn to the United States for aid. In exchange for the needed help, stricken countries, such as Afghanistan, Sri Lanka and Indonesia, are obliged to liberalize their markets and deregulate essential services like water and electricity. Some critics see the exchange as the latest form of colonialism. Cinnamon Nippard has more from Berlin.
Los Angeles Mobilizes in Support of People in Oaxaca (4:00)
Tension remains high in Oaxaca City as military flights continue, creating a general anxiety among residents over a possible massive crackdown against a popular movement demanding the resignation of the state's governor. Mexico's Attorney General's office said it is looking into the cases of small explosions that shattered windows and glass doors at 3 different banks in Oaxaca City yesterday. A previously unknown guerrilla group claimed responsibility for the blasts, although many suspect the attacks were staged to create a pretext for an intervention by federal forces. Meanwhile, in Los Angeles, a group of people is protesting in front of the Mexican Consulate, in an attempt to raise awareness about the volatile situation. Christina Lopez works with the Frente Indigena de Organizaciones Binacionales, or the Indigenous Front of Bi-national Organizations, one of the groups that organized today's demonstration.