October 06, 2006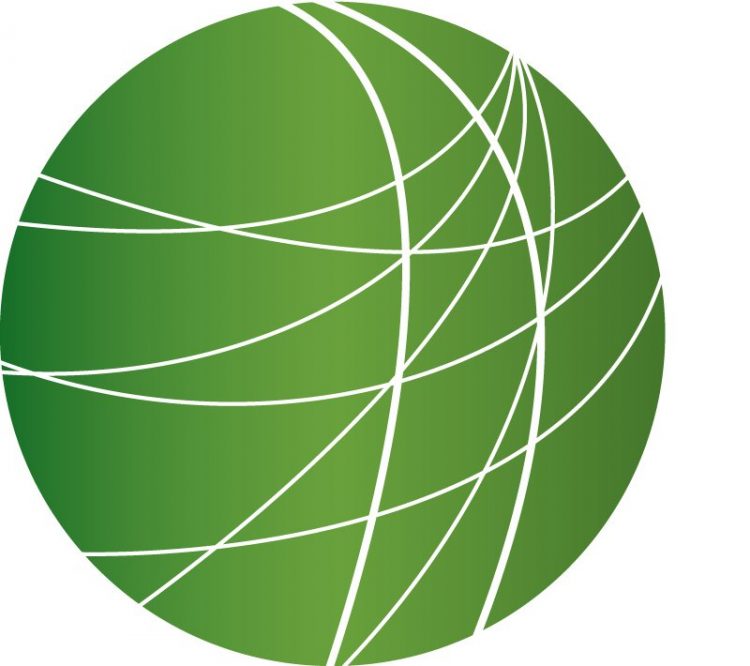 Headlines (5:27)
INDUSTRIAL WASTE PLANT FIRE
Some 17,000 people have been ordered to evacuate their homes after a fire and a series of explosions at an industrial waste facility in Apex, a town near Raleigh, North Carolina. The Environmental Quality Industrial Services plant had been fined $32,000 earlier this year for safety violations. Fireballs shot out of the facility overnight and and the explosions sent a chlorine cloud into the skies over Apex. As of airtime, the plant where the fire originated had reportedly collapsed.
CRISIS IN RUSSIA-GEORGIA RELATIONS
Five days after Georgian authorities handed over four Russian officers accused of espionage, tensions are still on the rise between the two neighboring countries as Moscow begins to turn the heat up on Georgians living in Russia. Deborah Wild reports from Tbilisi.
Moscow's police are raiding businesses owned by native Georgians. At least two restaurants and three casinos have reportedly been closed down for tax evasion. Russian migration authorities have opened a special department to track down Georgians and all employment and residency quotas for Georgians have been canceled. About 130 of them were deported today from Russia on a plane owned by the Russian Ministry for Special Affairs. Reportedly, the same plane carried some 200 Russians living in Georgia back to Moscow. A school run by the Russian military here in Tbilisi has suspended Georgian students and teachers. On Tuesday, the Russian Duma has declared the actions of Georgia's leadership to be (quote) "state terrorism" and has signaled to take harsher measures if the situation worsens. The current crisis in Georgian-Russian relations also topped the domestic agenda. Ahead of local elections, which took place in Georgia on Thursday, the opposition gathered in front of the Russian Embassy to demonstrate Georgia's unity vis-à-vis Russia.. The United States and the Council of Europe have expressed concern over Russia's sanctions and urged to abstain from acts of retaliation affecting individuals. For Free Speech Radio News, I'm Deborah Wild in Tbilisi, Georgia.
DENGUE FEVER OUTBREAK IN INDIA
Authorities in the Indian capital of New Delhi are battling a major outbreak of dengue fever. Binu Alex has more.
Today the Delhi High Court came down heavily on the inability of the government to prevent the spread of an outbreak of dengue in the capital. New Delhi has reported close to forty deaths and more than three thousand cases of Dengue in the past month. Even the Indian Prime Minister's son-in-law and two grandsons have fallen ill. Dengue is reportedly now spreading to other regions in the north and the government claims it is doing whatever it can to contain the epidemic. In the meanwhile the southern tourist destination of Kerala is battling with a chikungunya scare, with 70 deaths already reported and thousands in hospitals. This has prompted the officials of the World Health Organization to take a look at the region. The outbreak has coincided with the start of the tourist season. Health officials are playing down the threat, asking people not to panic and to improve sanitation. For Free Speech Radio News, I am Binu Alex.
SAME SEX MARRIAGE BAN UPHELD IN CALIFORNIA
A California Appeals Court has ruled to uphold a ban on same-sex marriage. Max Pringle reports.
Thursday's decision reverses the March 2005 ruling of a San Francisco trial judge. The First District Court of Appeals agreed with California Attorney General Bill Lockyer who argued that the same-sex marriage ban does not discriminate against homosexuals because of the state's strong domestic partner law. Gay rights advocates disagree. Molly Mckay is Media Director of Marriage Equality USA. (sound) "That's really especially disappointing because domestic partnership gives us only a handful of rights compared to what you get with marriage under federal and state law." Gay marriage advocates said they will appeal the decision to the California Supreme Court. For Free Speech Radio News, I'm Max Pringle in Berkeley.
NATIONWIDE PROTESTS AGAINST WAR IN IRAQ
Residents of more than 200 cities and towns across the US yesterday protested the policies of the Bush administration and demanded an end to the war in Iraq. Nan McCurdy reports from Washington DC.
Students walked out of schools and thousands took off work to participate in actions of protest and civil disobedience in seemingly unlikely places like Tuscaloosa, Alabama, Bizbee, Arizona, Durango, Colorado, and Norman, Oklahoma. At least 70 of the demonstrations were held in "red" cities – those with more conservative tendencies. The World Can't Wait organization saw a surge of support from "red" states and $100,000 in donations, after taking out an ad last month in USA Today. Along a three-block stretch in front of the White House, an estimated five hundred people condemned Bush's war in Iraq and legislation passed last week allowing torture. In New York City, thousands of protesters stopped traffic as they lay down in the street while others carried signs saying "This war should be over" and "drive out the Bush regime". In San Francisco, hundreds of people shut down westbound Market Street in protest against the war in Iraq.
AMISH BURY SCHOOL SHOOTING VICTIMS
The Amish community today buried the fifth fatal victim of this week's school shooting. A heavily-armed attacker burst into a rural school on Monday, killed 5 young girls, and injured 5 others before turning a gun on himself. One of the injured girls will reportedly be taken off life support today. Relatives of the shooter's wife say that the victims' families extended invitations to the funerals and have expressed forgiveness for the murders.
Features
FSRN Puts Congressional Democrats on Record (3:45)
Political pollsters are showing that Democrats have the best chance yet to win back Congress in November. The latest numbers show the recent Mark Foley Congressional Page scandal has enhanced their lead. Democrats have used the opportunity to express their conviction that Congress would be different if they were in power. Washington Editor Leigh Ann Caldwell puts them on the record.
Sworn Statement Indicates Beatings Are Common Practice at Guantanamo
The Associated Press has obtained a Marine sergeant's sworn statement that guards at the Guantanamo Detention Center bragged about beating prisoners and not being punished. The declaration, which was issued to the Department of Defense this week, describes beatings as common practice, along with denying detainees water and withholding privileges for no reason. The Senate recently approved legislation stripping detainees held in U.S. custody of the right to challenge their detention and of the 800-year-old legal precedent of habeas corpus.
Military Has Tough Time Recruiting Service Members (3:02)
A Congressional report reveals that the ongoing wars are challenging the U.S. military's ability to recruit service members. Meanwhile, Senators from both parties indicate that Congress may consider changing course in Iraq after the November election. Yanmei Xie reports from Capitol Hill.
Tensions Continues in Oaxaca as the Popular Movement Take Another Radio Station (3:13)
The situation in Oaxaca remains volatile, despite assurances from Mexico's Interior Secretary that the military will not intervene in the conflict. This morning, occupied radio station 710 AM's signal began to experience technical difficulties and just before airtime – and members of the popular assembly movement took over the facilities of 1240 AM. Tensions are reaching a boil as the weekend approaches. FSRN's Vladimir Flores reports from Oaxaca.
Attacks in Nigeria Could Threaten International Oil Supply (2:47)
Militants in Nigeria's Niger Delta region say they are considering reprisal attacks on oil installations after Nigeria's military carried out a series of attacks on villages in the region. The military action was in response to earlier attacks carried by the militants. Crisis in the region has forced Nigeria, the world's sixth largest oil exporter, to reduce exports by a quarter. It is feared the escalating crisis could further reduce Nigeria's oil exports to the international market. Sam Olukoya reports from Lagos.
Counter-Demonstrators Confront Pro-dictatorship Supporters in Buenos Aires (3:08)
Thousands in Argentina protested against the nation's human rights policies and called for amnesty for former military officers who served under the military dictatorship. After 19 days of searching, there are still no signs of the missing 77 year-old witness whose gripping testimony of torture helped convict a former police officer in the first junta trial since an amnesty law was overturned. FSRN's Marie Trigona reports from Buenos Aires.
L.A.-based Law Firm Alleges U.S. Companies Poisoned West African Workers (3:40)
U.S. chemical companies, along with produce giant Dole Food Company, knowingly used a banned pesticide on West African plantation workers, causing sterility for about half of its employees- that's according to a Los Angeles-based law firm. FSRN's Leilani Albano files this report.