October 09, 2006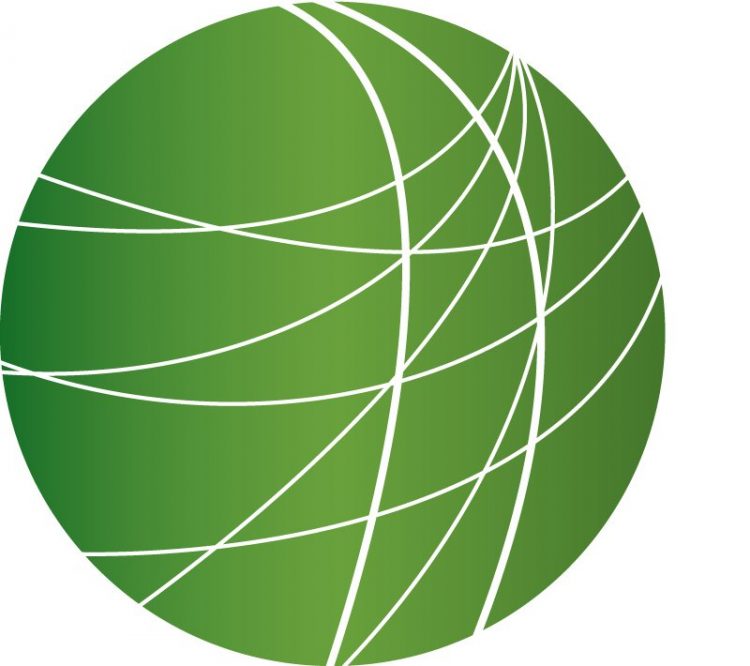 Headlines (5:48)
NEW CABINET FOR THAI GOVERNMENT
Thailand's king today approved a new cabinet for the country's post-coup government. The head of the central bank has been picked for the positions of Finance Minister and Deputy Prime Minister. Other cabinet positions have gone to high-profile bureaucrats, former diplomats, and military figures. Thailand's Army led a bloodless coup on September 19th and installed a former army chief as prime minister. The interim government is to hold power until elections scheduled for October of next year.
NATIONWIDE LETTUCE RECALL
California's Salinas Valley is at the center of a nationwide E-Coli scare. A recent outbreak of E-Coli has been traced to contaminated spinach from the region, and now a popular brand of lettuce has been voluntarily recalled. Vinny Lombardo reports.
Salinas-based Nunes Co. announced Sunday it has recalled some 8,500 cartons of its Foxy brand green leaf lettuce sold in seven states, amid concern the produce might carry E-Coli bacteria. Company officials fear irrigation water used on the lettuce might be contaminated with E. coli. The voluntary lettuce recall comes just days after FBI and FDA agents visited the facilities of two other regional produce companies as part of a criminal investigation into the origins of the recent E-Coli spinach scare. To date, 199 people in 26 states have been sickened from E-Coli contaminated spinach. Three have died. No illnesses have been reported from the recalled lettuce, the company said in a press release. Cartons of the recalled Foxy brand lettuce are labeled are marked with lot number: 6SL0024, and were distributed to grocery stores Oct. 3-6th. For FSRN, I'm Vinny Lombardo reporting.
MILITARY LAWYER MUST RETIRE AFTER SUPREME COURT VICTORY
The Navy lawyer who successfully challenged the constitutionality of the ad-hoc tribunals at Guantanamo Bay has been passed up for a promotion and will therefore have to leave the military altogether. Lt. Cmdr. Charles Swift won the recent landmark Supreme Court case known as Hamdan vs. Rumsfeld. Navy lieutenant commanders must retire if not promoted within a certain period of time. Swift has served in the military for two decades and was recently named by the National Law Journal as one of the country's top 100 lawyers.
CANADA PROTESTS U.S. HANDLING OF ARAR CASE
Canada's Prime Minister has told President Bush that Canada wants a formal explanation for the US' deportation of a Canadian man to Syria in 2002. FSRN's Alison Benjamin has more.
Canada has sent an official letter of protest to the US for its handling of the case of Mahar Arar. Arar remains on a US no-fly list, even though he has been absolved of any wrongdoing. He was arrested at New York's JFK airport in 2002 and deported to Syria, where he was tortured and imprisoned for a year under suspicion that he belonged to the al-Qeada terrorist network. A recent Canadian inquiry into the case said that US officials violated the Vienna Convention on Consular Relations in their treatment of Arar because they weren't candid with the RCMP or with Canadian consular officials. While in custody in New York, Arar was denied access to Canadian consular officials and was unable to contact a lawyer. Meanwhile, opposition MPs in Canada are criticizing the Canadian government's ongoing delay in apologizing to Mr. Arar. Prime Minister Stephen Harper says Canada cannot apologize until a compensation package is decided upon. For FRSN, I'm Alison Benjamin.
OAXACAN TEACHERS AND ACTIVISTS ARRIVE IN MEXICO CITY
Striking public school teachers and members' of Oaxaca's popular assembly movement will arrive in Mexico City today after marching more than 300 miles on foot from Oaxaca City. The thousands of marchers received an enthusiastic welcome last night in the poor suburb of Ciudad Nezahualcoyotl – an area heavily populated by Oaxacan migrants. Mexico City authorities have mobilized 1500 riot police to accompany the march into the heart of the capital city. The march's arrival coincides with the latest round of negotiations between members of Oaxaca's popular movement and Mexico's Secretary of the Interior.
INDIAN PM BEGINS EUROPEAN TOUR
India's Prime Minister today begins a six day tour to Europe, where he will seek support for the Indo-US nuclear deal. Binu Alex has more.
India's search for sources of nuclear fuel for civilian purposes and support for Indo-US nuclear deal are on the top of the agenda as the Indian Prime Minister Manmohan Singh began a six-day visit to Europe today. Singh will also meet his British counterpart Tony Blair before a two-day summit with European Union leaders in Helsinki. Trade and the fight against terrorism are the other issues to be discussed. India considers the European Union not only as the largest trading partner, but an important source of Foreign Direct Investment. The PM's discussion with Blair will focus also on the Doha round of trade talks which collapsed three months ago when poorer countries led by India and Brazil said the United States and Europe were not offering enough concessions in the industrial, agriculture and services sectors. I am Binu Alex for Free Speech Radio News.
PROMINENT RUSSIAN JOURNALIST MURDERED
The publisher of the Russian newspaper where murdered journalist Anna Politkovskaya worked has offered a reward of nearly one million dollars for information about her assassins. Politkovskaya was well-known for her investigative reports on abuses by the Russian military in the separatist region of Chechnya. She was gunned down in the elevator of her Moscow apartment building on Saturday in an apparent contract killing. Shortly before her death, the Committee to Protect Journalists had named Politkovskaya as one of the world's leading press freedom figures of the past 25 years.
Features
North Korea Nuclear Test (4:48)
North Korea declared last night it had conducted its first nuclear test. The announcement met with criticism around the world, and the UN is considering sanctions again North Korea. Yanmei Xie reports in Washington DC.
Hundreds Of Iraqi Police Poisoned (3:11)
In Iraq today, armed men wearing police and military uniforms and driving police cars, killed the brother of the Prime Minister. It's not clear whether the assailant was a member of the Iraqi police or security services. Meanwhile, in Southern Iraq hundreds of Iraqi policemen became ill from possible food poisoning. The poisoning took place at a base in Southern Iraq, while the policemen ate a late dinner to break their Ramadan fast. Salam Talib reports.
India Readies To Execute Kashmiri (2:46)
The government of India is preparing to execute Mohd Afsal, a Kashmiri who was convicted in connection with a terrorist attack on the Indian Parliament. The execution is scheduled for October 20th. The last time India executed a Kashmiri there was a sudden upsurge of violence in the disputed territory that lasted for ten years, and took a toll of over 50,000 lives. After India hung the founder of the Jammu and Kashmir Liberation Front, thousands of Kashmiris took up guns and crossed the border to Pakistan, only to strike back on India. Concerned about a second upsurge in violence, human rights lawyers and left-wing leaders have joined with the people of Kashmir in demanding the clemency from the President of India. Vinod K. Jose reports.
A Year After Earthquake In Pakistan (4:01)
A year after a killer quake shook large parts in Pakistan and Kashmir most of the survivors are still living in temporary shelters across the quake zones. Aid agencies are voicing concern over the need for houses as another winter approaches. Thousands of people are still living in camps in Pakistan administered Kashmir. The – quake which struck South Asia a year ago yesterday — measured 7.6 on the Richter scale, killed more than 70000 people and made 3 million homeless. Shahnawaz Khan has more.
Connecticut Gubernatorial Candidate Wants To Legalize Drugs (2:44)
This electoral season, the state of Connecticut can offer political junkies more than just the Joe Lieberman/Ned Lamont race for the U.S. Senate. It is also home to a governor's race that includes a Green Party candidate who supports drug legalization. His stand has opened the door to the efforts of an organization called LEAP ­ Law Enforcement Against Prohibition ­ to promote drug legalization as a national policy as its speakers crisscross the state. This political opening is generating some serious discussion among mainstream Americans about alternatives to the War on Drugs. Melinda Tuhus reports from New Haven.
AIDS Hurts Elderly In Africa (2:14)
The high rates of HIV/AIDS in sub Sahara Africa is aggravating the situation of the elderly in the region. The elderly often have the responsibility of caring for grand children left behind by their children who die of the scourge. Unlike in the west where there is a welfare plan for the aged, in many African societies children have historically been the source of insurance for the aged. Joshua Kyalimpa reports from Kampala.