December 01, 2006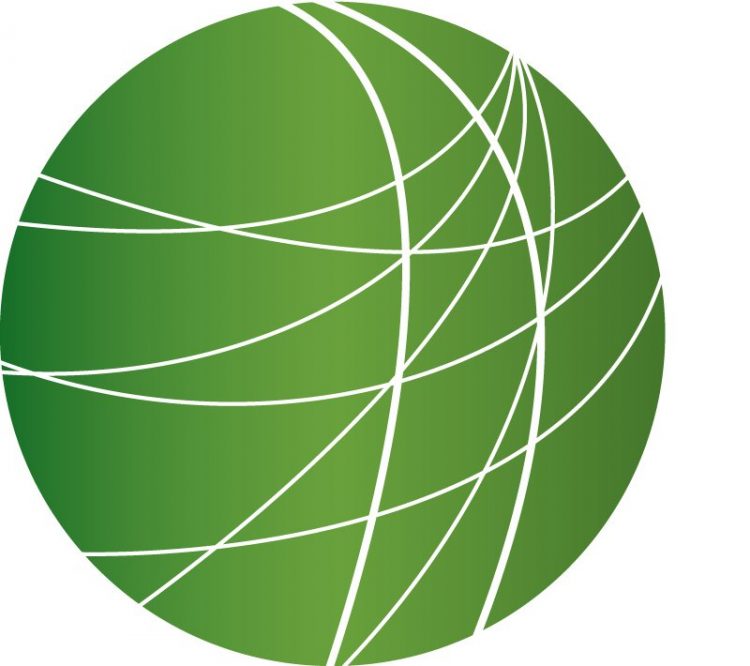 Headlines (6:20)
CALDERON INAUGURATION
Mexico witnessed two separate inaugural ceremonies today in order to secure the presidential transition of powers. Tim Russo reports.
In an unprecedented act, Mexico's President Elect Felipe Calderon received, for the first of two times, the Presidential Sash from outgoing President Vicente Fox at 12:01 am in the Presidential Palace. Calderon's second and official inauguration, as defined by the Mexican Constitution, took place this morning in Mexico's congress despite attempts by opposition parties to block the swearing-in ceremony. (Calderon sound – fade down) President Felipe Calderon and Vicente Fox had to force their way to the podium after a massive entourage of secret servicemen had to facilitate their entrance into congressional chambers. The ceremony lasted less than 5 minutes amidst shouts, , and chanting from congressional representatives. Legislators had already spent three days camped out in the halls of congress after opponents and supporters of Calderon scuffled earlier this week over control of the podium where the swearing-in took place. Meanwhile, hundreds of thousands protested in the streets of Mexico City today, still upset that votes in the hotly-contested presidential election were never recounted. For Free Speech Radio News, this is Tim Russo in Mexico.
BRAD WILL'S SUSPECTED MURDERS FREED
In the Mexican state of Oaxaca, two men suspected of murdering New York Indymedia videographer Brad Will have been released from police custody. Ample photographic evidence shows the two men – both local police officials in plainclothes – aiming firearms at demonstrators on October 27th shortly before Will was gunned down. The judge who ordered their release cited lack of evidence.
TROUBLE FOR TOLEDO IN PERU
Peru's former president Alejandro Toledo is facing legal troubles in the country he used to govern. Pamela Cueva reports from Lima.
Ex-president Alejandro Toledo is at the center of a corruption scandal. Toledo returned to Peru this week after four months abroad. He will stay in the country for 20 days before returning to the United States. Toledo has been called before a congressional committee investigating a number of contracts negotiated under his administration that allegedly directly benefited Toledo and his wife. If he refuses to attend the hearings, the commission will have the authority to request a court order to prevent Toledo from leaving Peru or to ask for his extradition if he leaves and refuses to return voluntarily. The former president is under investigation for contracts including the Camisea gas project, the construction of the Interoceanic highway to connect Peru with Brazil, and alleged irregularities committed in the Commission of Amazonian and Andean Towns. His US citizen wife, Eliane Karp, has also been implicated in the last scandal, but she has not been back to Peru since the end of Toledo's presidential term.
SUICIDE BOMBING IN SOMALIA
The second suicide attack ever to strike the transitional federal government in Somalia hit a government checkpoint on the road to Baidoa Thursday evening. Abdurahman Warsameh reports from Mogadishu.
The suicide attackers were a veiled woman and two other men in three bomb-laden cars. The explosions killed at least ten and injured many more. In September, the Interim President of Somalia, Abdullahi Yusuf escaped unharmed when a bomber struck his motorcade in Baidoa, in the first suicide attack in the country. Eleven people including Yusuf's younger brother were killed in the blast and a subsequent gunbattle. The transitional Somali government accused the Union of Islamic Courts of being behind the attacks; a charge vehemently denied by the Islamists who control much of southern and central Somalia. This Iraqi insurgency-type tactic is rare in Somalia's civil strife with these attacks being the first of a new pattern in this war-torn Horn of African nation's decade and half political conflict. On Wednesday, an Islamic leader in Mogadishu threatened he would ask international Islamic jihadists to come to Somalia and fight the Ethiopian troops in the country if The UN arms embargo is lifted, a move the Islamists see would give foreign forces the green light to come to Somalia. For FSRN, I'm Abdurahman Warsameh in Mogadishu.
MASSIVE RALLY IN BEIRUT
Hundreds of thousands gathered in downtown Beirut today to call for the ouster of the pro-Western government. Jackson Allers reports.
Today, as Shi'a Muslim supporters of Hizbullah and their Christian allies in the Free Patriotic Movement gathered in downtown Beirut, the mood was a marked contrast from the hundreds of thousands of people that gathered the week before to show their support for the current pro-Western government – and to mourn for the assassinated Industry Minister, Pierre Gemayel. Many observers at today's demonstration, described it in less somber terms — more as a celebration of what is shaping to be a confrontation between the two political camps in Lebanon. (ambient chants) Chanting for the replacement of the government — many interviewed said that they could not trust a government that failed to protect their own — referring to Gemayel's assassination the week before. Meanwhile, Hizbullah and the opposition supporters plan to maintain a continuous presence outside of the Parliament building until the government steps down. The current government has said that it has no intention of resigning. Reporting from Beirut, Lebanon, this is Jackson Allers for Free Speech Radio News.
ECONOMIC COOPERATION BETWEEN AFRICA AND SOUTH AMERICA
African and South American leaders have announced the formation of a partnership aimed at ending the dominance of western economies. Sam Olukoya reports from Lagos.
The partnership known as the Africa-South America Cooperative Forum was formed at the end of the first summit of African and South American leaders which took place this week in Nigeria. The aim of the partnership is to promote economic ties between both continents in order to end western dominance of the global economy. President Olusegun Obasanjo who hosted the summit said an economic cooperation between countries of both continents is necessary to counter decades of economic and political vices like the reliance on high-interest loans from financial institutions backed by developed countries. The leaders resolved to set up institutions and mechanisms to give practical expression to the new cooperative forum. For Free Speech Radio News, this is Sam Olukoya in Lagos.
Features
Supreme Court to Hear Cases Challenging Race as Determining Factor for Placing Youth in Schools (3:20)
The Supreme Court will hear two cases next week that are challenging school integration for grades kindergarten through 12th. In both cases, the petitioners will argue to the court that it's unconstitutional for race to be the deciding factor in placing youth in schools. FSRN's Leigh Ann Caldwell reports.
World AIDS Day (3:56)
Today's World AIDS Day is designed to stop a global pandemic that has left 40 million people worldwide currently living with HIV/AIDS. Pushing for universal access to treatment, transparency and accountability in federal HIV funding, and allowing local clean needle exchange, are just some of the issues activists and researchers are mobilizing around in Washington, DC today. Ingrid Drake has more.
Soldiers from Rural Areas More Likely to Die in Iraq (3:37)
Italy pulled the last of its troops from Iraq today, and South Korea announced this week that it will pull half of its troops from the country. Meanwhile, at least 2,885 U.S. military personnel have died in Iraq since the start of the war – and a new report released by the Carsey Institute, a think tank at the University of New Hampshire, indicates who, exactly, is dying. According to the report, U.S. soldiers from rural communities are dying at a higher rate in Iraq and Afghanistan than soldiers from larger metropolitan areas. Aaron Glantz has more.
Canadian President Introduces Motion to Recognize Québec as a Nation (3:05)
Canada's conservative Prime Minister, Stephen Harper, introduced a controversial motion to Parliament this week to recognize Quebec as a nation within a united Canada. FSRN's Stefan Christoff reports from Montreal.
Barnraising in Reesheh, Jordan (4:10)
In Jordan, a change to the government's communication laws in 2005 resulted in the legalization of privately owned radio stations. This past week, one of the first community based local radio stations was created in a small Bedouin village. With the help of U.S. based Prometheus radio project, the people in the town of Reesheh built their own radio station in a matter of days. FSRN'S Andrew Stelzer was there and has the story.