December 12, 2006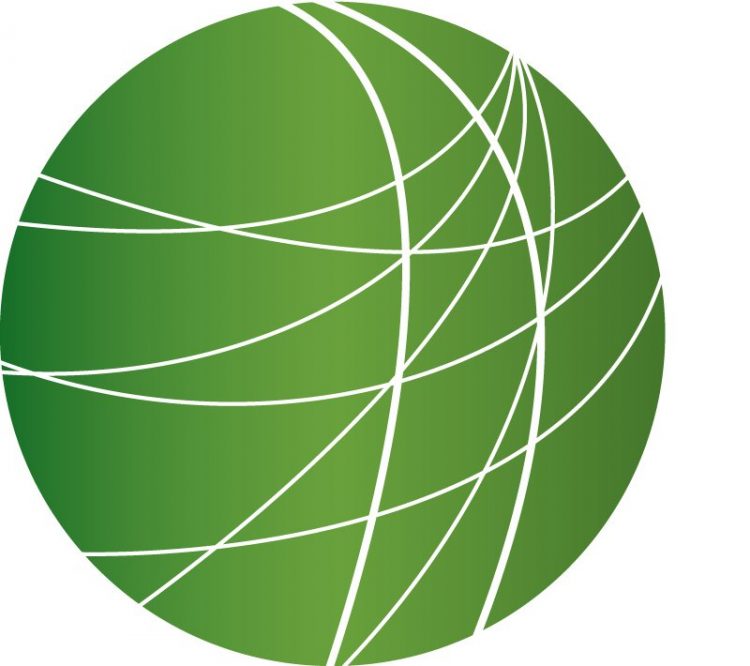 Headlines (5:30)
BOMBING IN BAGHDAD SQUARE
A double bombing in a square in central Baghdad has killed at least 57 people and injured more than 200 others. The square is a gathering point for Shiite day laborers. A suicide bomber posing as a contractor detonated his minibus after day laborers approached the vehicle. Another bomb-laden car exploded almost simultaneously.
ULTIMATUM IN SOMALIA
The Council of Islamic Courts has given the alleged Ethiopian troops in the Somali government base of Baidoa a-seven-day ultimatum to leave the country. Abdurahman Warsameh reports from Mogadishu.
In a news conference in the Somali capital Mogadishu, Sheik Yusuf Indo Adde, the security secretary of the Council of Islamic Courts told reporters that the Islamist militias would attack Baidoa after the 7-day ultimatum expires. The Council of Islamic Courts, an Islamist group that controls much of the southern and central Somalia, is opposed to any foreign troops presence in the country. The Ethiopian government, which backs the transitional government, admits of having dozens of military advisers in the government base in Baidoa to train government police and military personnel but the CIC claims the number exceeds hundreds. The UN Security Council has unanimously agreed to lift the international arms embargo on Somalia and authorized the deployment of an 8,000-strong regional peacekeeping force from the Intergovernmental Authority on Development and from African Union member states. Uganda, which earlier pledged to send a contingent, expressed doubts after the Islamists vowed to fight the peacekeepers if they come to Somalia. Reporting for FSRN, I am Abdurahman Warsameh in Mogadishu.
RUSSIA STRENGTHENS GRIP ON ENERGY SUPPLY
In a move that has increased European fears about the vulnerability of their gas supplies, the Russian government has today forced Anglo-Dutch company Shell to hand over its controlling stake in the world's biggest liquefied gas project. From London, Naomi Fowler reports.
Shell held a $20bn stake in a major gas project in the east of Russia but it has been forced to give it over to the Russian state-owned energy group Gazprom for a negotiated price, cutting its stake from 55% to 25%. In the process, Shell was threatened with having its operating license withdrawn. Russia's also threatening British company BP over what it alleges are 'environmental violations' on a field in Siberia. NGO's report that the Russian state has shown little interest previously over such matters. Many see these actions as an attempt to take back assets handed over to foreign companies when energy prices were very much lower. Markets are now watching nervously to see how far the share prices will rise. And there's no greater way for Russia to flex its muscles; Britain became a net importer of gas this year, it's own resources of gas having depleted. Last winter Britain was closer than many politicians like to admit to experiencing a gas shortage and Russia's move today only increases the fear here and in neighboring countries about their security of supply. A third of western Europe's natural gas is supplied by Russia – and that's set to rise over the next decade. This is Naomi Fowler in London for Free Speech Radio News.
FIERCE FIGHTING IN SRI LANKA
More than 3000 civilians have fled their homes and over 110 people, including 41 civilians were killed in 3 days of heavy fighting in Sri Lanka's restive east. Ponniah Manikavasagam reports from Sri Lanka.
Truce monitors in Sri Lanka said today that escalating violence has put the cease-fire agreement into great danger and jeopardized lives of thousands of internally displaced civilians in Vakarai. Tamil Tiger rebels said the military launched a fresh offensive against them at Vakarai, sparking renewed fighting. But the government accused the rebels of starting the fight. Truce monitors said the situation is alarming. The UN and the International Committee of Red Cross urged the warring parties to refrain from violence in accordance with international law. In a statement, the UN called for the protection of desperate civilians. The renewed attacks came after peace broker Norway failed last week to secure an agreement to end a blockade on the battered northern town of Jaffna with half-a-million people trapped by fighting. Free Speech Radio News, I am Ponniah Manikavasagam, from Vavuniya, Sri Lanka.
HIV+ KIDS KICKED OUT OF SCHOOL IN INDIA
Schools in India's most literate state continue to expel HIV positive children under pressure from parents of other students. Binu Alex has more.
It was at this month's AIDS Day function in a school in southern Indian province of Kerala that the HIV-positive status of five orphans, aged between five and ten, became public. Acting under pressure from majority parents, the school has reportedly deleted their names from the rolls. And this is not a new phenomenon. A couple of years ago, a brother and sister were thrown out of another school for the same reason. It took Indian presidential intervention to re-admit them. India has the world's highest HIV caseload with 5.7 million people infected with the virus and activists say this trend of treating them differently will damage efforts to remove the taboo associated with the disease. For Free Speech Radio News, this is Binu Alex.
Features
Low Income Housing Becoming Out of Reach for Those Who Need It (2:24)
A low-income housing advocacy group says rental housing is becoming more out of reach for low income residents, citing rising housing costs, wages not keeping up with inflation, and a reduction of low income housing. Incoming Chair of the Financial Services Committee Barney Frank says he'll work to fix the lack of affordable housing. Washington Editor Leigh Ann Caldwell reports.
Environmental Activists Plead to Lesser Charge (1:30)
The judge reached his verdict in the case of two activists protesting the Bush Administration's stance on global warming. Ted Glick and Paul Berman plead guilty to charges of disorderly conduct in exchange of a harsher sentence that could have landed them in jail for 5 years.
Critics Question EPA's Decision to Shut Down Libraries (2:50)
The Environmental Protection Agency, or EPA, is closing down its major libraries. The agency says the purpose is to transfer paper documents to the web so that more people have access to them, but critics are concerned that the move may yield the opposite result. Yanmei Xie reports from Washington DC.
Jewish Holocaust Museum for Israeli Arabs and Palestinians (4:45)
Holocaust deniers from around the world have gathered in Tehran for a conference that has been condemned by Western leaders. The 2-day conference has been organized by the Iranian government – but one Arab was not allowed to attend. He runs the only museum in the Arab world dedicated to the Jewish holocaust, and wanted to attend to confirm that the holocaust did take place, and that the Nazis did murder more than nine million people in concentration camps during World War II – among them, six million Jews. But Iran refused him a travel visa. Irris Makler is in Nazareth, where she spoke to museum curator Khaled Mahamid.
UN Peacekeepers Accused of Rape in Haiti (4:00)
UN Secretary-General Kofi Annan voiced his concerns Monday about the ongoing problem of sexual abuse committed by peacekeepers. In Haiti, where the peacekeeping operation known as MINUSTAH has been stationed for two and a half years, allegations of rape by UN personnel are coming to public light now for the first time. Katie Sosin and Reed Lindsay have more from Leogane and Port-au-Prince, Haiti – the survivors' names in this report have been changed to protect their identities.
Community Weighs in on Los Angeles Black Youth Accused of Hate Crimes (2:50)
Parents, friends and relatives of 10 African-American youth held in juvenile detention since Halloween night gathered in Los Angeles last night to participate in a community education campaign. The 10 youth, aged 12-17, are accused of assaulting three white women in Long Beach, California. FSRN's Thandi Chimurenga reports.