December 21, 2006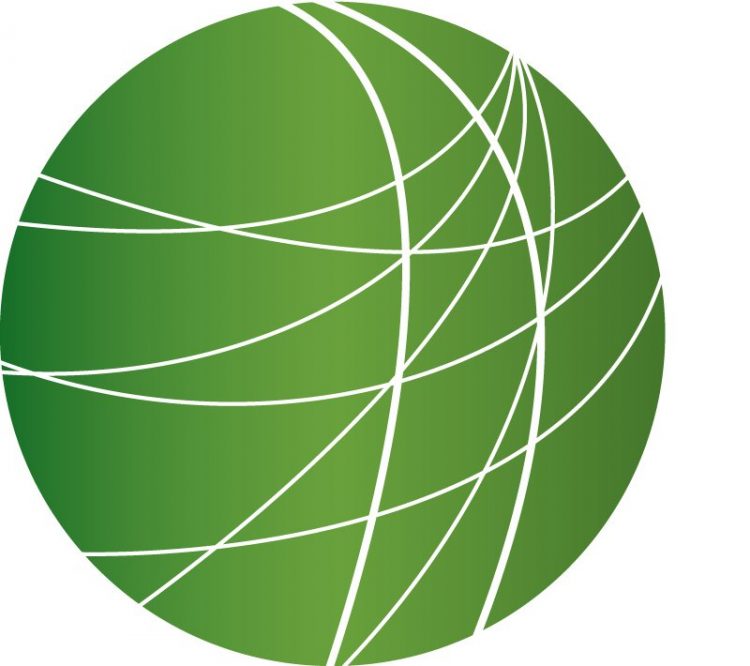 Headlines (5:30)
SOMALIA ON THE VERGE OF WAR
Heavy fighting rages in Somalia for the second day running between Islamist fighters and government forces allegedly backed by Ethiopian troops around Baidoa, the seat of the transitional government of Somalia. Abdurahman Warsameh reports from Mogadishu.
The fighting, which started Wednesday, continues today in the southwest of Baidoa, and in the eastern towns of Mode-Mode and Daynunay. Both sides are exchanging heavy artillery and mortar shells. Each side claims to have inflicted big losses on the other and to have gained territory. Neither claim can be independently confirmed, but the Associated Press reports that the clashes left 100 people dead. The news of the fighting comes only a day after the expiration of a seven-day ultimatum, set by the Islamists for the withdrawal of Ethiopian troops they say are in Baidoa. European Union envoy to Somalia, Luis Michel, arrived in the country yesterday to try to get the two sides to talk. He held meetings with the Somali president and the prime minister of the interim government in Baidoa and the supreme leader of the Council of Islamic Courts in Mogadishu. Michel told reporters he secured the commitment of both sides to attend a new round of peace talks, although it is unclear when the talks may take place. For FSRN, this is Abdurahman Warsameh in Mogadishu.
INDIAN PM SEEMS OPEN TO KASHMIR PEACE MEASURES
Indian Prime Minister Manmohan Singh has welcomed recent peace proposals from Pakistan in the latest sign the rivals may be ready to start hashing out a deal over divided Kashmir. Vinod K. Jose reports.
For over 55 years, Kashmir has been a bone of contention between India and Pakistan…but perhaps now it is time for India and Pakistan to sit down together and resolve the dispute. Pakistani President Parvez Musharaf has put forth a concrete proposal on Kashmir, outlined in a four-point formula which includes demilitarization and joint control of the troubled state. The other two points are making the border, what they call "irrelevant" by allowing Kashmiris on both sides to cross more easily and a joint mechanism to discuss all Kashmir related issues. Indian Prime Minister welcomed President Musharaf's proposal. He said "Both the countries should forget the past and think of a new future and work together for that." Up until now, India has been lukewarm on talking concrete steps to end the dispute, favoring instead so-called "confidence building measures" like the trans-Kashmiri bus service. It is expected that Indian Prime Minister will visit Pakistan early 2007. For FSRN, from New Delhi, this is Vinod K. Jose.
TRANSFER OF OAXACAN POLITICAL PRISONERS
In Mexico, 91 of the remaining 95 Oaxacan prisoners in the federal penitentiary in the state of Nayarit were transferred back to Oaxaca yesterday, where they have been divided up between two state prisons. At least 11 of those transferred have been released and hopes are high that more will be set free during the course of the coming days. The Chiapas-based Zapatista indigenous rebels have called for worldwide solidarity actions tomorrow in support of the popular movement in Oaxaca and for the release of the movement's political prisoners.
MINIMUM WAGE HIKE LIKELY
In the US, President Bush yesterday said for the first time that he will support a minimum wage increase…but with certain conditions. Nan McCurdy has more from Washington DC.
It's been almost ten years since the last increase in the federal minimum wage. The Democratic plan would increase the minimum from $5.15 an hour to $7.25 an hour. Nearly 2 million workers earn the minimum wage and an estimated 14 million other workers would benefit from an increase in the wage base. (Bush audio) "I support the proposed two dollar and ten cent increase in the minimum wage over a two year period. I believe we should do it in a way that does not punish the millions of small businesses that are creating most of the new jobs in our country so I support pairing it with targeted tax and regulatory relief." Bush pointed to his support for the wage increase, one of the first orders of business for Democrats when Congress convenes January 4, as proof that he wants to work in a more bipartisan manner. House Democrats will vote in early January on a stand-alone wage hike…but if Democrats in the Senate try to pass a wage increase without tax cuts, they may need 60 votes to break a filibuster. For FSRN, From Washington DC, I'm Nan McCurdy.
TURKMENISTAN'S AUTHORITARIAN RULER DIES SUDDENLY
The self-proclaimed lifetime president of Turkmenistan died today. Sonali Kolhatkar has more:
Saparmut Niyazov, who named himself Turkmenbashi – meaning Father of the Turkmen – died unexpectedly of a heart attack at the age of 66. The former Soviet state had been ruled by the authoritarian leader for more than 20 years. Niyazov had developed a cult of personality, renaming the month of January to Turkmenbashi in his honor and erecting a gold statue of himself in the capital. During his dictatorial reign Niyazov replaced the educational curriculum with his spiritual treatise, the Rukhnama, turning schools into instruments of political indoctrination. Amnesty International has called Turkmenistan's human rights record "appalling," and the European Parliament passed a resolution saying that Turkmenistan had "acquired one of the worst totalitarian systems in the world." Turkmenistan happens to sit atop the world's fifth-biggest reserves of natural gas. For several years, Turkmenistan was a key player in the U.S. Caspian Basin Energy Initiative. The US has called for economic reforms such as market liberalization to enable access to the natural gas. The late President Niyazov did not name a successor and his sudden death is expected to spark instability, succession battles, and competition over the gas reserves.
Features
Marine Squad Leader Charged with 13 Counts of Murder (4:00)
A Marine Corps squad leader was charged with 13 counts of murder today in the killings of 24 civilians in the Iraqi town of Haditha last November. Staff Sgt. Frank D. Wuterich was charged with 12 counts of murdering individuals, plus one count of murdering six people by ordering Marines under his charge to "shoot first and ask questions later" when they entered a house. He's the first of a half dozen Marines who are expected to be charged in connection with the massacre. FSRN's Aaron Glantz has more.
Tamil Tiger Rebels Accused of Training Child Soldiers (2:00)
Sri Lanka's government has accused the Tamil Tiger rebels of abducting more than 400 underage boys and girls from government-controlled areas this year to be trained as combatants, and has asked the insurgents to halt the practice. The accusation comes after the rebels said they had released 22 school children mistakenly abducted on Tuesday. FSRN's Ponniah Manikavasagam reports from Sri Lanka.
No Child Left Behind Produces Disparities Between Low and High-Income Students (3:00)
A new report shows that flaws in Title 1 of No Child Left Behind has produced the opposite effect of its intention. It widens the gap between the amount of funds low-income and high-income students receive. FSRN's Leigh Ann Caldwell has more.
NLRB Postpones Union Vote for Yale-New Haven Hospital Service Workers (2:30)
Today was supposed to be the day that 1,800 service workers at Yale-New Haven Hospital in New Haven, Connecticut, voted on whether to join Local 1199 of the Service Employees International Union. Instead, in a response to the union's more than 200 complaints of intimidation by the hospital in the waning days of the campaign, the National Labor Relations Board has postponed the election indefinitely. The hospital's actions have stirred passions across the city and prompted calls for a creative solution to the nine-year struggle. Melinda Tuhus reports.
Community Members Want Casino-Free Philadelphia (2:30)
The Gambling Industry is moving aggressively across the nation. On the East Coast, Pennsylvania, Massachusetts and New Jersey are being targeted. FSRN's Dante Toza reports from Philadelphia, one of the cities whose neighborhoods would be affected by gambling.
Ahmadinejad's Allies Defeated In Iranian Elections (3:30)
Iranian President Mahmoud Ahmadinejad has demonstrated his political power by reorganizing his allies in Iran's recent elections. But Ahmadinejad and his supporters lost the majority of the seats in City Council and the Assembly of Experts elections. Iranian affairs correspondent Saideh Jamshidi has more.
50th Anniversary of End of Montgomery Bus Boycott (2:00)
A group of transportation activists in Northern California have issued a report detailing what they say are The Bay Area Metropolitan Transportation Commission funding policies that maintain a separate and unequal transit system. At issue is the disparity in funding between urban bus riders and suburban train commuters. Activists want to win an equitable share of public funding for bus riders in Bay Area Cities like Oakland, 80 percent of whom are people of color. The release of the report coincides with the 50th anniversary of the end of the year-long campaign to win integrated bus service in Montgomery, Alabama. In this interview conducted just months after the end of the historic boycott, and preserved by the Pacifica Radio Archives, KPFA's Sidney Rogers asked Rosa Parks why so many people decided to walk and keep right on walking.