July 19, 2007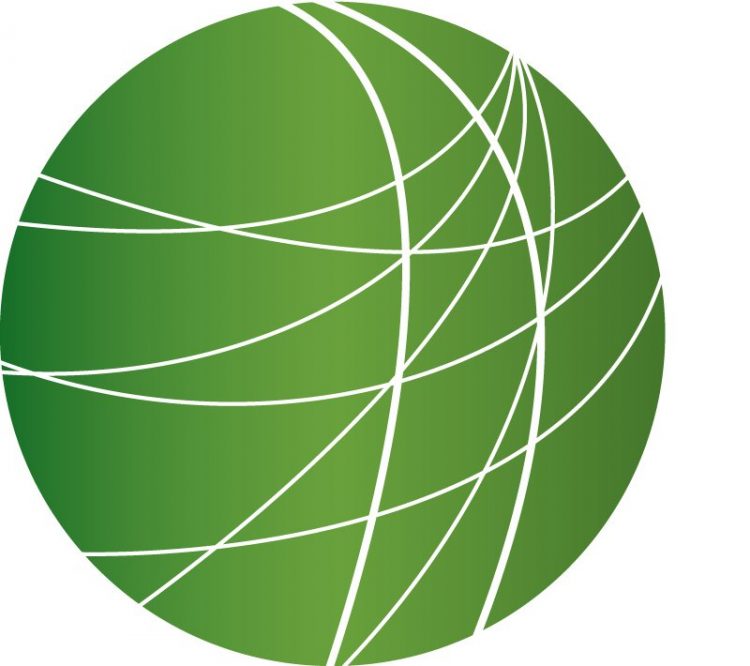 Headlines (6:00)
BOMB BLASTS ACROSS PAKISTAN
Around 60 people were killed in three separate bomb blasts across Pakistan today. More than 200 people have died in a string of attacks since security forces stormed Islamabad's Red Mosque last week. Masroor Hussain reports.
Three bombs exploded in Pakistan today; one in the south and the other two in the northwest. The victims were mostly police, paramilitary and regular soldiers. The deadliest of today's attacks was a suicide bombing which killed at least 34 people in the town of Hub, near the port city of Karachi. That attack apparently targeted a group of Chinese engineers traveling to Karachi from a nearby Zinc mine. In the far northwest, a suicide bomber blew himself up at a police training centre in the city of Hangu, killing at least eight people. In the northwestern town of Kohat, a suicide bomb blast killed at least 18 in an army training centre. Most of the dead are soldiers. Jihadi groups have launched ten attacks in the past eight days and in areas across the country. Taliban in North Waziristan last week vowed to attack security forces after abandoning a 10-month peace pact with the Musharraf government which they said the government violated by setting up army roadblocks in the tribal areas. For Free Speech Radio News, I'm Masroor Hussain in Karachi.
SIERRA LEONE WAR CRIMINALS SENTENCED
The UN-backed war crimes court in Sierra Leone handed down its first sentences today to 3 former militia leaders. The 3 men were found guilty of killing, raping, and chopping off the limbs of civilians. They were also found responsible for forcing kidnapped children to become soldiers or to work as slaves in the country's diamond mines. The court handed down two fifty year sentences and one 45 year sentence. Former President of Liberia Charles Taylor faces related charges at the UN tribunal in the Hague.
CHIQUITA LAWSUIT FILED
Attorneys representing Colombian families affected by paramilitary violence filed a federal class action lawsuit in New Jersey today against Chiquita Brands International, charging the multi-national produce company with funding and arming Colombian paramilitaries. Kat Aaron reports.
The suit alleges that beginning in the mid-1990s, Chiquita Brands International funneled money and guns to paramilitary death squads in order to maintain territorial control over Colombia's main banana growing region. Plaintiffs say that paramilitaries with the AUC, or United Self-Defense Committees of Colombia, and its predecessors are responsible for assassinating hundreds of trade unionists, banana workers, and political organizers. Chiquita was fined 25 million dollars earlier this year after admitting that it payed out more than 1.7 million dollars to AUC paramilitaries. The AUC is recognized by the US government as a terrorist organization. Prosecuting attorneys say that Chiquita's actions also violate international laws against extra-judicial killing and torture. (sound) "Its not just Chiquita, its all the banana companies in the area." Arturo Carrillo from the Colombian Institute of International Law says that other companies have engaged in similar behavior. (audio) "This case is going to open the door to a great extent into one specific and egregious example..That can only be done here in the United States, it would be impossible to do in Colombia from a civil perspective, and of course the criminal proceedings are confidential." The lawsuit seeks unspecified damages for victims included in the class action. For FSRN, I'm Kat Aaron in New York.
EQUISTAR TO MUST CLEAN UP
Federal regulators have ordered Equistar Chemicals to start reporting leaks that violate clean air and water standards. The company must now install equipment to monitor pollution at seven of its petrochemical plants. FSRN's Renee Feltz reports.
After being cited for air, water, and hazardous waste violations Equistar consented to spend millions of dollars on pollution control and cleanup. Environmental Protection Agency inspectors found Equistar repeatedly broke the law by failing to report spills and the release of hazardous substances to emergency response centers. Benzine (linked to cancer) and asthma causing compounds were among the chemicals leaked. Three Houston-area facilities, as well as plants in Iowa, Illinois, and Louisiana will be impacted by changes Equistar will have to make in order to comply with federal regulations. Equistar will spend about one million dollars on cleanup efforts that include installing a new wastewater treatment system at a Houston plant that it says will strip air pollutants by 26 tons per year. The Houston-based chemical company's violations stem from EPA inspections in 2002. Equistar is expected to portray itself as an industry leader for its correction of past failures and agreement to spend millions on federal and state environmental projects as part of a civil penalty. For FSRN, I'm Renee Feltz.
PROGRESS ON NORTH KOREA NUCLEAR SHUTDOWN?
A second day of multilateral talks aimed at persuading North Korea to give up its nuclear program wrapped up today in Beijing. Jason Strother has more.
The Democratic People's Republic of Korea, DPRK, that's the North's official name, has already shut down its main atomic reactor. However, no deadline has been set for complete disarmament. The US's top envoy to the talks, Assistant Secretary of State Christopher Hill, had hoped that a timetable could be set for the North to relinquish its entire atomic arsenal, but he told reporters that the North could feasibly disarm by the end of this year. Deadlines and timetables haven't had a good track record throughout the history of the six party talks. In 2005, the DPRK walked away from an agreement. And again this past February, Pyongyang agreed to take the first step, but backtracked soon after. North Korea has demanded that the US prove that South Korea is free of nuclear weapons. Both Seoul and Washington affirm that all nuclear warheads were removed back in 1991. The talks that include the US, both Koreas, China, Japan and Russia will conclude on Friday. For Free Speech Radio News in Seoul, I'm Jason Strother.
Features
Farm Bill Threatens Developing Nations (4:30)
The Farm Bill, a massive piece of legislation renewed every five years in Congress, is once again up for consideration this year. Provisions in the measure would attempt to move US agriculture in the direction of more organic and local farming. It also would expand low income food assistance programs and spread the distribution of government assistance to disadvantaged farmers. But not everyone is pleased about the bill. FSRN's Leigh Ann Caldwell reports that it could have a dreadful impact on developing nations.
Nuclear Scare In Japan Prompts Calls For Industry Transparency (5:30)
There are growing fears of power shortages in Japan after the world's largest nuclear power plant was knocked off line there during a 6.8 earthquake on Monday. Reportedly, the Japanese government wants the Kashiwazaki plant to remain closed for at least a year as it undergoes repairs and safety checks. It has been learned that the reported number of barrels containing low-level nuclear waste that tipped over is larger than previously reported, from 100 barrels to 400. Meanwhile, calls are beginning to emerge for nuclear power plants around the world to be more transparent in how they safeguard their hazardous materials from a possible radioactive leak. FSRN's Claudia Cragg has the story.
Political Crisis Heading Into Turkish Elections (5:30)
This Sunday Turkey is set to hold early elections due to a deadlock over several constitutional reforms proposed by the ruling party that includes an amendment for the country's President to be elected directly by the people rather than Parliament. The ruling AK party's Presidential candidate, Abdullah Gul, has been repeatedly rejected by Parliament as some lawmakers and the military accuse him of intending to rule according to the tenets of Islam. However, millions of poor voters appear to back the proposal. FSRN's Tony Cross has more.
UNIFIL Adjustments After Attacks in Southern Lebanon (4:20)
In a new report, Israel's Comptroller blamed the government and army for failing to protect civilians during the 2006 war with Lebanon. The report says that Israeli residents were not substantively protected against Hezbollah missile strikes and that towns where Arab citizens lived had virtually no shelters at all.
Meanwhile, last month's killing of six Spanish soldiers in southern Lebanon and a recent attack on Tanzanian UN peacekeepers is changing the dynamics of the UNIFIL peacekeeping force deployed to maintain a peace deal between the two countries. Don Duncan reports.