June 12, 2007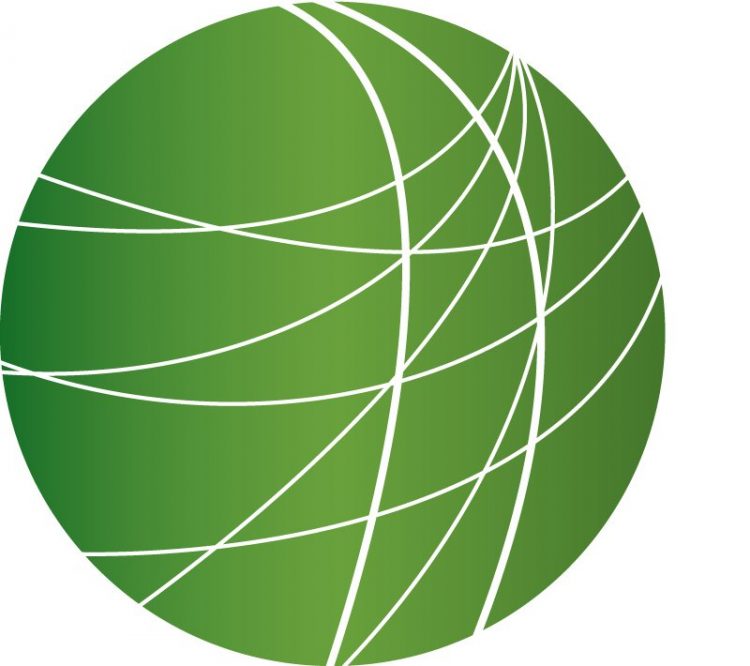 Headlines (5:00)
"FRIENDLY FIRE" KILLS 7 AFGHAN POLICEMEN
U.S.led forces in Afghanistan have killed 7 Afghan policemen in what is one of the deadliest incidents of friendly fire since the start of the war. The press officer for Afghan President Hamid Karzai said the police were not aware that US forces were to conduct a night time operation in the area and therefore opened fire as they approached a checkpoint, fearing the troops were Taliban fighters. This prompted return fire from the U.S. ground forces and rocket fire from an attack helicopter called to the scene. Four other policemen were injured in the incident.
U.S. STATE DEPT OFFICIAL SAYS IRAN BEHIND MID EAST FIGHTING
Meanwhile, U.S. Undersecretary of State Nicholas Burns has accused Iran of giving aid to Taliban fighters. Speaking today in Paris, Burns also said that Tehran is funneling money to armed groups in Lebanon, Iraq and the Palestinian territories. The US envoy warned that Iran could face tougher sanctions in the coming weeks if Tehran refuses to agree to come to the negotiating table over its nuclear program.
BLAIR TAKES A FINAL SWING AT THE PRESS
Tony Blair has used one of his last speeches as British Prime Minister to attack the media. He blamed reporters for undermining 'the country's confidence and self-belief.' From London, Naomi Fowler reports.
While Tony Blair acknowledges in today's speech that his own government was too involved in political spin, he accuses the media of blurring analysis and comment with what he calls 'fact:' (Blair) "The fear of missing out means today's media, more than ever before, hunts in a pack. In these modes, it is like a feral beast; just tearing people and reputations to bits. The damage saps the country's confidence and self-belief; it undermines its assessment of itself, its institutions; and above all, it reduces our capacity to take the right decisions, in the right spirit for our future." Blair criticised what he sees as the lack of balance in the British media and singled out the left-leaning Independent as a 'viewspaper,' not a newspaper. The editor of the Independent said he considered the attack as a 'badge of honour' but stressed that the majority of the British press, and the most powerful, are in fact to the right politically. The Prime Minister ended his speech with a call for a review of regulatory framework to make the media more accountable. This is Naomi Fowler in London for Free Speech Radio News.
WAR CRIMES CONVICTION FOR CROATIAN SERB
The International Criminal Tribunal for the former Yugoslavia today sentenced a former leader of Croatian Serb rebels to 35 years in prison for war crimes and crimes against humanity. From 1991 to 1994, Milan Martic acted as the self-proclaimed ruler of a break-away republic within Croatia. The court found that Martic colluded with former Serbian president Slobodan Milosevic to create an area of ethnic Serbian hegemony in the former Yugoslavia.
TEXAS EXECUTION STAYED
New evidence in the case of a woman on Texas Death Row has led an appeals court to halt her execution, which was scheduled for Wednesday. From Houston, FSRN's Renee Feltz reports.
In her original trial in 1995, Cathy Henderson was portrayed as a woman who flew into a murderous rage while babysitting Brandon Bough. A medical examiner testified the 3 month old boy died from a deliberate, powerful force. Henderson claimed she accidentally dropped the child when she slipped on a toy and his head hit a concrete floor. New research presented to the Texas Court of Criminal Appeals supports Henderson's innocence claim. Its based on new science – biomechanical analysis of infant head trauma – that shows Brandon's head injuries could have been caused by an accidental short distance fall. The original medical examiner who testified against Henderson, presented an affidavit to the court that says he cannot determine the degree of force needed to cause the child's death. In an opinion issued Monday, the court ruled no juror would have found Henderson guilty of capital murder beyond a reasonable doubt if shown the new evidence. Henderson, who was set to die tomorrow, may receive a new trial. While she received a stay, her death sentence remains in place. From Houston, I'm Renee Feltz for FSRN.
LEGISLATION ON WAGE DISPARITY COMPLAINTS
House Democrats today introduced legislation to address wage discrimination. The bill stems from the Supreme Court case known as Ledbetter versus Goodyear in which a female employee sued the tire manufacturer over gender-based wage disparities. The Supreme Court ruled against Ledbetter, citing Title VII of the Civil Rights Act which stipulates a 180 day time limit for the filing of a complaint. The legislation introduced today allows for the 180 days to begin once the employee discovers there is a wage disparity – instead of the time limit beginning with date of hire.
HIGH SUICIDE RATES AMONG VETS
And finally – A new study has found that US war veterans are twice as likely to commit suicide as their civilian counterparts. Male soldiers who have been physically disabled or who have suffered psychological trauma are in the in the highest risk category. The study does not include data from combat veterans returning from Afghanistan or Iraq, but the authors say their findings indicate a need for greater mental health care services from the Veteran's Administration system.
Features
Factional Fighting Escalates in Gaza (3:00)
Palestinian Prime Minister Ismail Haniyeh today called for an end to fighting in Gaza between the armed wing of his Hamas movement and that of the rival Fatah movement. At least 27 Palestinians have died over the last two days in an escalation in factional fighting. Haniyeh urged the leaders of the armed movements to resume negotiations – one day after they announced a truce that lasted only a few hours. Meanwhile, President Mahmoud Abbas of Fatah issued a statement today that he believes elements within the Hamas movement are planning a coup against his office. Ghassan Bannoura reports.
Republicans Block Senate No-Confidence Vote on Gonzales
An attempt by Senate Democrats to bring to a vote a resolution expressing no-confidence in Attorney General Alberto Gonzales failed yesterday. 53 Senators, mostly Democrats (and Seven Republicans) voted in favor of the largely symbolic measure. This amid criticism of Gonzales' role in the firing last year of Federal Prosecutors. Independent Senator Joe Lieberman, a former Democrat who often votes with that party, voted against the no-confidence vote. The resolution needed 60 aye votes in order to go forward.
Bush Pushes Republican Senators to Support Immigration Bill (2:00)
President Bush has returned from his trip to Europe last week to face a defeat in the Senate of the immigration policy overhaul he supported. Today he made a rare visit to Capitol Hill where he met over lunch with Senate Republicans in an effort to convince members of his party to change their position and support the bill. Vice President Dick Cheney and White House advisor Karl Rove joined Bush.
The bill is the object of criticism from all points on the political spectrum. It would provide citizenship to millions of undocumented immigrants after a lengthy process and establish a controversial temporary worker program. And, it would change criteria for entry into the U.S. from a system based on family ties to one emphasizing education and job skill levels and English proficiency. But, attempts by Senate Republicans to add amendments to the bill in advance of a floor vote last week frustrated Senate Majority Leader Harry Reid, who pulled the bill before it could go to the floor.
Now, the bipartisan group of Senators who authored the bill are trying to find a way to get their colleagues to take it up again. And President Bush supports the effort.
[sound]
President Bush speaking after his lunch with Republican Senators today…
Republican Senator Jeff Sessions from Alabama said it was a good meeting…
[sound]
Majority Leader Reid has said he will bring up the immigration measure again if Democrats can be assured of more Republican backing.
Senate Takes Up Energy Bill (3:30)
The Senate this week is taking up energy legislation, after weeks of committee hearings on climate change, energy dependence, and skyrocketing oil prices. The bill would launch an energy policy that incorporates more energy production from so-called renewable sources, and less use of fossil fuels. Republicans say the bill does little to expand energy sources or reduce gas prices — something they plan to bring up during debate on the bill. FSRN's Leigh Ann Caldwell reports from Washington.
U.S.-Korea Trade Agreement: Who Benefits? (3:30)
The Bush administration is poised to sign the South Korea – U.S. Free Trade Agreement with the support of Democratic lawmakers. Meanwhile, workers and activists from the U.S. and South Korea opposed to the deal gathered in Washington D.C. yesterday for an event called People's Forum on the U.S.-Korea Free Trade Agreement. They say the trade agreement would only benefit transnational corporations and would have a negative impact on employment, health, human rights, and the environment in both countries. If passed, the agreement would become the second largest trade deal since the North American Free Trade Agreement took effect more than 13 years ago. Miae Kim reports from Washington, D.C.
Romanians Respond to Report on CIA Extraordinary Renditions (3:30)
Bucharest is abuzz after the release of a report on Friday that says their country, Romania, is among several countries used by the U.S. Central Intelligence Agency to transfer, detain, and interrogate people suspected by the U.S. Government of involvement in terrorist activities. The Council of Europe Report also named Poland, and said that several other European countries were suspected of involvement. Elise Hugus reports from Bucharest.
40 Years Since Interracial Marriage Ban Declared Unconstitutional (3:40)
Today marks the 40th anniversary of the US Supreme Court decision overturning the ban on interracial marriages in the US. Karen Miller has more.