February 12, 2007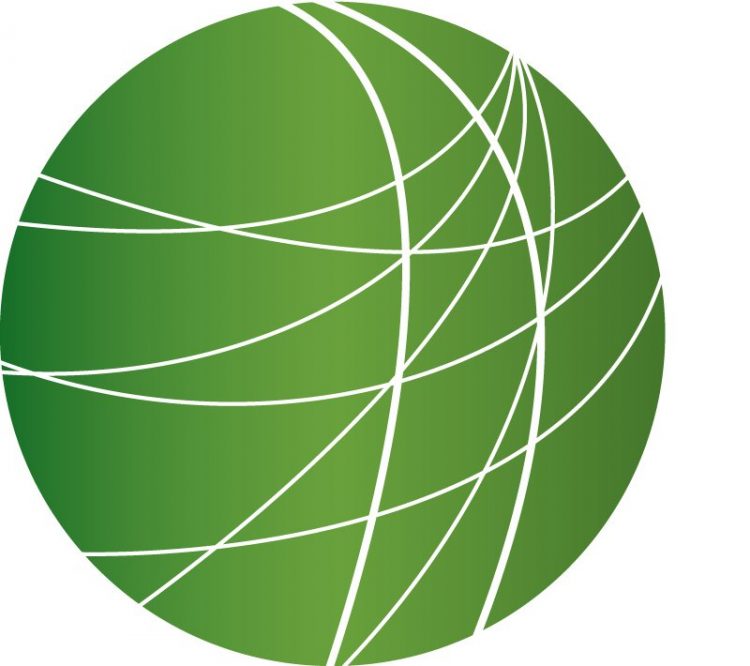 Headlines (6:00)
SMALL EXPLOSION NEAR US BASE IN JAPAN
The Pentagon is investigating a small blast that occurred today outside of a US Army base in Japan. Japan's Kyodo News agency is reporting that local authorities have found an alleged "launch pad" near the base and believe the blast may have come from leftist militants. The US has maintained a military presence in Japan since the end of the second World War.
COORDINATED ATTACK IN MOGADISHU
At least three people were killed and a dozen more were wounded after unidentified gunmen exchanged heavy artillery and gunfire with Ethiopian troops and government forces in the Somali capital Mogadishu. Abdurrahman Warsameh reports.
The exchange of artillery fire early this morning came immediately after unidentified gunmen simultaneously attacked the presidential palace and a police station in the capital city. The attack shook the whole of Mogadishu as shells hit different neighborhoods. One shell killed a sleeping 6 year old boy and his father. It is the second time that the presidential palace was targeted since the interim government took over the capital from the Islamists in December last year. The unknown gunmen have also ambushed and fired rocket-propelled grenades at the Banadir Hotel, which houses government offices and a local radio station. No group has claimed responsibility for the latest series of attacks but last week, a previously unknown group calling its self the Popular Resistance Movement said it is behind the recent spate of attacks in Mogadishu and else where in Somalia. For FSRN this is Abdurrahman Warsameh in Mogadishu.
SHUTDOWN STRIKE IN INDIA'S TECHNOLOGY HUB
Information technology firms in India's technology hub Bangalore are closed today as part of a general strike in protest of a water tribunal verdict. FSRN's Vinod K. Jose reports.
On a normal day in South Asia's technology capital city of Bangalore, some 1500 multinational companies manufacture computer software and over the same number of call-centres operate for their clients in the United States. But today residents of this South Indian state of Karnataka are enforcing a shutdown strike over a dispute for river water. The Kaveri river water tribunal passed a verdict last week in favour of Tamil Nadu state, the state located downstream, while the upstream Kannadigas would get only half of the water they demanded. The dispute started during the British colonial period and has lasted over 100 years. The division of water resources of the Kaveri River has sparked many riots in the past between the Tamil-speaking and Kannada-speaking people. The state witnessed a complete shutdown today and a couple of outsourcing firms that opened offices were attacked by angry protesters. For FSRN From India this is Vinod K. Jose.
ABORTION REFERENDUM IN PORTUGAL
Portugal may soon legalize abortion in the wake of a national referendum. A majority of the voters who cast ballots in yesterday's referendum on abortion voted in favor of legalization, but the voter turnout was too low for the results to be binding. The country's Prime Minister has said he will lift the ban anyway. Abortion is currently punishable by up to three years in prison under Portuguese law.
NASHVILLE MAYOR VETOES ENGLISH-ONLY BILL
The mayor of Nashville, Tennessee today vetoed a bill that would have made English the official language of the city. The mayor, Bill Purcell said that he had received legal advice indicating that the bill was unconstitutional. Nashville's City Council will not likely be able to summon the 27 votes necessary to override the mayor's veto.
NYC LAWMAKERS CALL FOR STARRETT CITY SALE HEARINGS
Housing advocates in Brooklyn, New York are raising the red flag after the sale of the country's largest subsidized housing complex. James Williams reports.
New York Democratic Congressional members Anthony Weiner and Edolpus Towns have called for a hearing on the sale of Starret City, the country's largest rent subsidized apartment complex. Clipper Equity bought bought the complex that is home to 12 thousand residents for 1.3 billion dollars. Both Weiner and Towns say they are concerned that the rents will go up if Clipper Equity opts out of existing government subsidies. Jonathon Rosen of the group ACORN says Clipper Equity would have to either drastically cut building service, raise rents or look to taxpayers to subsidize their bids. The sale still needs federal approval. I'm James Williams reporting for FSRN.
IMPEACHMENT RESOLUTION IN WASHINGTON STATE (MTC)
A Washington state senator has announced he will sponsor a resolution in his state's legislature to call upon the US Congress to impeach President George W. Bush and Vice-President Dick Cheney. If passed, it will be delivered to the US House of Representatives for consideration. Mark Taylor-Canfield reports from Seattle.
Democrat Eric Oemig, state senator for the 45th district from Bellevue, Washington has announced that he will introduce an impeachment resolution into the Washington State legislature during the current session. According to proponents of the resolution, once a state legislature has passed it, the resolution will be forwarded to the US House of Representatives where it becomes a privileged item on the agenda. Oemig is one of several Democrats elected last November in a traditionally conservative community east of Seattle. He told a crowd gathered to hear his announcement at a community center in Bellevue that the impeachment resolution will be his main priority as a newly elected state senator. 'Washington State is now on the list of a handful of states who are telling Congress to do their job. There are some serious allegations. We need to send a message to Congress to let them know that we still care about the rule of law, the constitution and right and wrong.' The New Mexico state legislature is currently considering an impeachment resolution, and efforts to introduce similar measures are under way in Vermont, Minnesota, and New Jersey.This is Mark Taylor-Canfield reporting for Free Speech Radio News in Seattle.
Features
Lawmakers React to Iran Weapons Claim (4:30)
The Bush Administration has advanced their claim against Iran's involvement in Iraq. Defiant reaction has come from both Iran and Capitol Hill. FSRN's Leigh Ann Caldwell has more on this story.
Violence Marks Iraq Shrine Bombing Anniversary (2:30)
Violence swept Baghdad again today, after two car bombs left about 80 dead and more than 150 wounded. The destruction coincides with the first anniversary of the bombing of the Shia Golden Dome shrine in Samarra. The targeting of the shrine launched widespread sectarian reprisals throughout Iraq. FSRN's Hiba Dawood has more.
As Iraqis contend with this latest wave of violence, US lawmakers in the House are preparing to begin debate Tuesday on a non-binding resolution opposing President Bush's troop surge. Each of the 435 House members will be given five minutes to speak, and the resolution could come to a vote by Friday.
Obama Announces Presidential Bid (reader)
US Senator Barack Obama officially announced his plan to seek the presidency over the weekend. From the old state capitol of Springfield, the junior senator from Illinois denounced critics who have said he hasn't been a politician long enough to run. Before an enthusiastic crowd of supporters Obama said, "People who love their country can change it" and that he's been in Washington long enough to know that the ways of the nation's capitol must change. Obama is seen as one of the three top runners in the democratic bid, along side Senator Hillary Rodham Clinton of New York, and former Senator John Edwards of North Carolina.
Unrest Continues in Guinea (3:30)
In Guinea, at least three people died today as clashes continued between civilians and police. Riots and protests have seized the West African country over the last month, leading to the deaths of dozens and an 18-day general strike to protest the high cost of living and presidential misconduct. Unions renewed the work stoppage again today after President Lansana Conte installed a hand-picked ally as the country's prime minister. From neighboring Senegal, Ndiaga Seck reports.
UK Groups Protest Refugee Deportations (4:00)
As the Iraqi refugee crisis worsens, Sweden's Migration Minister today urged other European countries to ease restrictions on asylum-seekers from Iraq. But some nations are rejecting refugees, including the British government which today was expected to deport dozens Iraqi Kurdish refugees from London. As Manuel Rueda reports, migrant rights' groups across the UK are demanding more protection for the growing number of people arriving in the country who have fled Iraq.
Australia Probes 1975 Murder of Journalists (4:30)
Nearly 31 years after their deaths, the Australian government is finally looking into the murder of five journalists in East Timor. The journalists went missing in October 1975 after Indonesian troops invaded the country. Journalists and government insiders have long claimed that successive Australian governments have covered up the real story of what actually happened to the journalists. As Erica Vowles reports, some see the inquest as a reminder of Australia's willingness to side with Indonesian interests, despite the country's record of human rights abuses.