April 17, 2007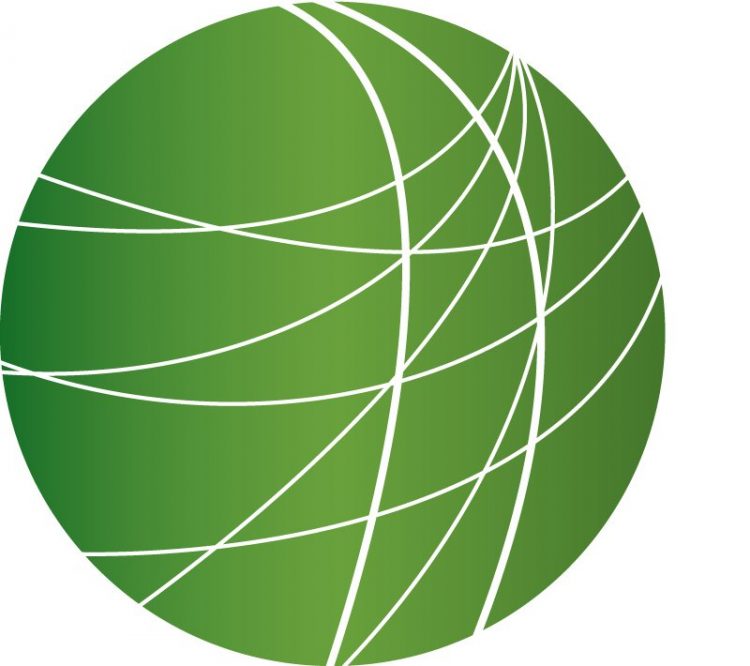 Headlines (4:45)
VIRGINIA TECH MASSACRE LEAVES SOUTHERN SCHOOLS ON EDGE
Authorities have identified the man responsible for the Virginia Tech killings as 23 year old Cho Seung-Hui. The gunmen killed 32 people before taking his own life in what has been called the deadliest shooting rampage in modern US history. Schools across the southern US have been on edge in the wake of the massacre. A note triggered the evacuation of St. Edwards University in Austin, Texas today. A bomb threat phoned into the University of Tennessee at Chattanooga forced a two hour shutdown of three buildings on that campus. Police in southern Louisiana arrested a man who allegedly handed a letter to a student referring to the Virginia Tech shootings. The incident shutdown 2 area public schools.
LOZANO TRIAL OPENS TODAY
The trial of a US solider for his involvement in the shooting death of an Italian secret service agent began today in Rome. Federico Mastrogiovanni has the story.
Prosecutors accuse US Army Specialist Mario Lozano of killing the Italian military intelligence officer Nicola Calipari as the latter traveled with journalist Giuliana Sgrena towards the Baghdad airport on March 4th 2005. Lozano is charged with voluntary homicide in the case of Nicola Calipari and two counts of attempted homicide in the cases of journalist Giuliana Sgrena and the Italian intelligence agent Andrea Carpani. Lozano was not present in the courtroom when the trial opened today. His lawyer, Alberto Biffani says Lozano was unaware of the charges, something Giuliana Sgrena says is impossible. Lozano has made recent public comments that the fired in self defense. The trial has been adjourned until May 14th. In the meantime, Giuliana Sgrena's lawyer will try to add former US Defense Secretary Donald Rumsfeld to the case. For FSRN, Federico Mastrogiovanni, Rome.
JOURNALISTS RALLY IN GAZA
A melee broke out between journalists and Palestinian police today at a demonstration calling for the release of kidnapped BBC reporter Alan Johnston. The journalist has been held hostage for over a month and on Sunday a previously unknown group claimed to have killed Johnston. The claim has yet to be verified. The Palestinian journalists union has organized multiple demonstrations in the past weeks and even boycotted coverage of government events in an attempt to pressure the administration to take a more active role in secure Johnston's release.
IMPEACHMENT RALLY IN VERMONT
Over 120 people from around Vermont gathered at Vermont's Statehouse today to urge lawmakers to pass a resolution to make congress to take up the issue of impeachment. Renee Carpenter reports.
Citizens of 38 Vermont towns have voted in favor of a resolution calling for the impeachment of President George Bush and Vice President Dick Cheney FOR lying to Congress and the American people in the lead up to the war in Iraq, for violating the United States Constitution and other laws of the United States, particularly the Foreign Intelligence Surveillance Act and the Torture Convention; and by ordering indefinite detention of citizens, without charge, and without access to legal counsel. Vermont's State Democratic Committee also passed the Impeachment Resolution by a unanimous vote. The resolution has languished in the VT House Judiciary Committee since the beginning of the legislative session in January. But the citizen's movement for impeachment remains strong in Vermont. Today over 120 people from around the state gathered in Vermont's Statehouse. To their surprise, after speaking to legislators in the well of the House, several legislators indicated the possibility that Impeachment may yet be taken up this year. Burlington citizens will hold an Impeachment rally this weekend in the run up to National Impeachment Day on April 28th. For FSRN, This is Renee Carpenter in Montpelier.
G.I. BILL RIGHTS RESTORED
The head of an organization that works with veterans on college campuses has won a victory for returning combat veterans who want to pursue their education. Melinda Tuhus reports from New Haven, Connecticut.
Jack Mordente is director of Veterans Affairs at Southern Connecticut State University and also president of the National Association of Veterans Program Administrators. He's been fighting a dogged battle to get the Department of Defense to stop telling veterans from the National Guard and Reserve that they're not eligible for certain educational benefits. Meanwhile, the Veterans Administration has been granting the benefits to those vets who applied for them. It amounts to about $300 a month for each month they were deployed plus four months. At a press conference yesterday, Mordente enlisted the state's attorney general, Richard Blumenthal, and the area's congresswoman, Rosa DeLauro, to help him pressure the Defense Department. Blumenthal said two things need to happen: (audio) "Number one: correctly inform the reservists; and Number Two, there are a lot of reservists whose eligibility may have lapsed, due to the passage of time. Their rights should be restored." Late yesterday afternoon, a spokesman for the DoD said the department will begin notifying these vets of their benefits. For FSRN, I'm Melinda Tuhus, in New Haven.
Features
Clergy Converges in DC To Press Congress on Hate Crime and Work Discrimination Bills (2:45)
Clergy from all over the country met in Senate Park of Washington, DC, to urge Congress to pass hate crime and work discrimination bills. FSRN's Karen Miller has more from Capitol Hill.
Sudan Agrees to 3,000 UN Troops (3:30)
Sudan has agreed to allow 3,000 UN Peacekeepers to back about 7,000 African Union forces already on the ground in the embattled Darfur region. The government of Sudan has largely resisted calls to allow a United Nations force, and some see the shift as an effort to avoid or delay sanctions threatened by the US and Britain. Khartoum continues to reject the proposal of a larger, 20,000 strong UN force in the region. Some human rights groups have called for sanctions unless Sudan accepts the full proposal – but others aren't so sure more UN troops will solve the crisis in Darfur. Alex de Waal is the Program Director at the Social Science Research Council.
US Soldiers in Germany May be Able to Claim Asylum under German Law (4:00)
Some groups in Germany are saying that the United States military is compromising the human rights of its own soldiers. While in Europe Conscientious Objector status is regarded as a human right, US soldiers who apply as Conscientious Objectors against the war in Iraq are rarely granted the status by the U.S. military. More than 65,000 US soldiers are currently stationed on 73 military bases in Germany, which are strategic stops for soldiers and supplies on their way to Iraq. The bases also house military hospitals where wounded soldiers are flown back for treatment. German Human Rights organizations and Peace Groups say that US soldiers based in Germany whose human rights are being compromised could claim asylum under German law. Cinnamon Nippard reports from Berlin.
People Fed Up in Oil Rich City of Basra, Iraq (2:45)
Political parties in Basra, the southern oil rich city of Iraq, are uniting against the most powerful people in the Fadhila Party. People's anger over the lack of local services has resulted in attempts to assassinate the governor of Basra at least twice in the past three weeks alone. FSRN's Hiba Dawood has more.
Gaza Municipal Workers on Strike (2:45)
25 municipalities in the Gaza Strip began a general strike this week in protest of not receiving their salaries regularly over the past seven months. Hundreds of thousands of employees walking off work has caused the spread of garbage heaps around Gaza streets. FSRN's Rami Almeghari has more.
Employee Free Choice Act Aims to Favor Organizing Workers (3:45)
On average, union workers earn 30 percent more than their non-union counterparts. Yet just a little more than 12 percent of the US workforce is unionized. One factor that may explain why is the difficult process faced for joining a union. Leilani Albano reports that the Employee Free Choice Act – just introduced in the Senate – aims to tip the balance in favor of organizing workers.