February 20, 2007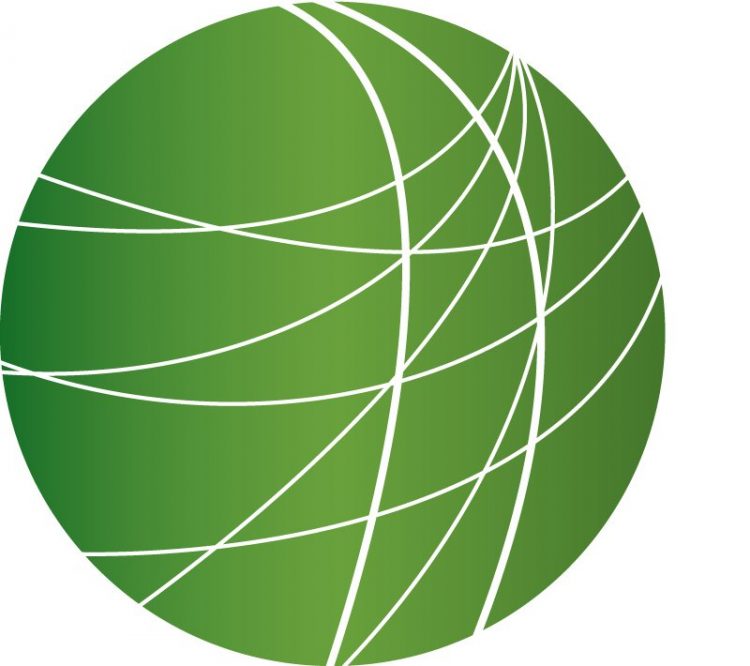 Headlines (6:20)
MILITARY COMMISSIONS RULING
A federal appeals court panel has ruled 2 to 1 against dozens of detainees at the Guantanamo Bay prison camp who are attempting to gain access to US civilian courts. Lawyers for the detainees argued that the Military Commissions Act of 2006 fundamentally violates the constitution and illegally suspends the 800 year old legal precedent of habeas corpus. Under the system of trial by military commission, the accuser acts as the interrogator, prosecutor, judge, jury and jailer. Many legal experts watching this case see today's ruling as another step in the journey towards the Supreme Court.
MORTAR FIRE IN MOGADISHU
At least 16 people have died and forty others have been wounded as Ethiopian and Somali government troops exchanged heavy artillery fire with unidentified assailants overnight in the restive Somali capital. Abdurrahman Warsameh has more from Mogadishu.
The mortar fire began at around 2:40 this morning with rounds directed at Villa Somalia, the presidential residence in Mogadishu, where Ethiopian and Somali troops are stationed to protect the president. The soldiers responded by firing heavy canons and mortars which landed on civilian homes in different neighborhoods in the city, including the camps of internally displaced people. Dr. Dahir Mohamed from the Medina Hospital told reporters that the facility has received forty injured people, many of whom are very seriously wounded by shrapnel. No one has claimed responsibility for the latest attack, but a group calling itself the Popular Resistance Movement in the Land of the Two Migrations has said it is behind a recent spate of attacks on Ethiopian and Somali government soldiers in Mogadishu and else where in Somalia. Meanwhile many families have been moving out of Mogadishu in recent days as violence escalates in the city. For FSRN, this Abdurrahman Warsameh in Mogadishu.
PAKISTANI MINISTER MURDERED
A provincial government minister in Pakistan was assassinated today at a political meeting by a convicted serial killer. FSRN's Masroor Hussain has more.
The social welfare minister for the province of Punjab, Zill-e-Huma was shot in the forehead today as she approached a podium to deliver a speech at a public event. Zile-Huma belonged to the ruling Pakistan Muslim League party and was an active promoter of women's rights within Pakistani society. The minister's bodyguards caught the suspected gunman, who has been identified as Ghulam Sarwar. Sarwar has a criminal record of deadly violence against women. He was jailed last year for killing some 12 sex workers in Lahore but released soon after. No reason was offered by the authorities for the release of such a serious offender. The minister's assassination comes at a time in which the law and order situation in Pakistan has worsened as a result of army's attacks on the conservative tribal areas along the border with Afghanistan. Masroor Hussain, Free Speech Radio News, Islamabad.
PRESSURE ON THE VULTURES
Jubilee USA, a network that advocates for debt relief for impoverished countries, today kicks off a public pressure campaign aimed at a private company set to make millions off of speculation with Zambia's debt. Nan McCurdy has more from Washington DC.
In 1999 Donegal International paid 3.3 million dollars for a debt of 15 million dollars owed by Zambia. Donegal has sued Zambia for the full amount plus interest and legal costs; a whopping $55 million. On February 15th, a British court rejected the size of Donegal's "vulture fund" claim, but said that under law it is entitled to something and it may be as much as 20 million dollars. Debbie Kar, Communications and Advocacy Coordinator at Jubilee USA: (sound) "This problem of vulture funds is one that many developing countries around the world that have gotten access to 100% debt cancellation currently face. And with this money we've already seen how much the government could do for the social sector in Zambia and that's why we're calling on people today to please call Donegal International to tell them that they need to call off their vultures and stop suing the Zambian government for this money to enable them to provide for their people." A British judge is due to determine the amount Zambia owes to Donegal International sometime next month. For Free Speech Radio News, I'm Nan McCurdy.
SEAN BELL VIGIL ENDS
In Queens New York, the family of Sean Bell ended a 50 day vigil outside of a New York police precinct. Abdulai Bah reports.
On Monday, protesters gathered outside the 103rd Precinct in Jamaica to protest the shooting of Sean Bell who was shot and killed by the New York Police Department about three months ago. Demonstrations have been held for 50 consecutive days to symbolize the 50 shots that ended the life of Sean Bell in the early morning hours of his wedding day in November 25 of last year. The march ended with a service at the church where Bell was to be married. Bell's family wants to keep attention on the case as a grand jury considers whether to indict the officers involved and to call for a special prosecutor. A decision is not expected until March.
COMMISSION TO INVESTIGATE HUMAN RIGHTS VIOLATIONS IN ATENCO
Mexico's Supreme Court has approved the formation of a commission to investigate human rights abuses committed last year in the town of San Salvador Atenco. The town was the scene of a brutal police crackdown against Zapatista sympathizers and farmers who had successfully defended their land from a federal expropriation attempt. Thousands of federal and state riot police smashed through the town on the morning of May 4th, 2006 – arresting over 200 people, many in warrantless house raids. Both Amnesty International and Mexico's National Human Rights Commission found evidence that police raped or sexually assaulted at least 2 dozen women after their arrest. The Supreme Court clarified that their commission is not to prosecute human rights violators, but rather to identify which human rights were violated and how to establish criteria for police behavior during mass arrests.
Features
Lewis "Scooter" Libby Trial Wraps Up (4:30)
The closing arguments in the I. Lewis "Scooter" Libby trial were held today in Washington. The case involves the outing of a CIA operative known as Valerie Plame, the wife of a former Bush administration official who questioned evidence in the lead up to invasion of Iraq. Libby was a top aid to Vice President Cheney. Our Leigh Ann Caldwell is at the U.S. District Courthouse in Washington DC.
Iraq Occupation Project Takes Action in Boston (2:00)
The on-going Iraq Occupation Project continued its efforts today in Massachusetts. The grassroots campaign aims to occupy key U.S. Representatives' offices to persuade them to vote against additional war funding. Chuck Rosina files this report.
Bush's Iraq Escalation Yielding Chilling Results in Iraq (3:00)
A suicide bomber attacked a funeral in a Shia area of Baghdad today, killing seven people and wounding 20 more. Six people died when a chemical tanker was blown up in northern Baghdad, and at least eight more people were killed in violence around the city. Iraqi military officials began the weekend trumpeting the success of their latest security operation in Baghdad, but the escalated violence is an inauspicious start to President Bush's escalation in Iraq, which is meant to calm the situation there. Aaron Glantz has more.
Homeless Advocates Say Federal Grants Don't Go Far Enough (3:30)
Social service and non-profit agencies around the country struggle to find the answers to how to meet the needs of the growing homeless population. Since the Clinton administration, programs that serve homeless populations have been able to take part in a competitive, streamlined, Department of Housing and Development process that awards funds all over the country. Today, the Department announced its latest round of funding in what HUD calls the Bush Administration six year goal of ending chronic homeless. FSRN's Karen Miller has more.
Nepal's Maoists Try to Clean Up Sagging Image (5:00)
Maoists in Nepal, who entered mainstream politics in April 2006 as part of the seven party alliance that eclipsed King Gyanendra's rule, have emerged as the most powerful political force in the country. Basking in widespread mass acceptability, they decided to disarm their militias in exchange for sufficient seats in the national parliament and enough posts in the national government in the wake of an interim constitution ushered in on January 15. But critics say Maoists have failed to translate their vows to work for the welfare of marginalized groups into action. Groups like ethnic Indian origin Madhesis and Tibetan-Mongoloid tribal fraternities have resorted to violent protests seeking justice, which has politically isolated the Maoists. Now, the Maoists have embarked on a new campaign to retrieve thir sagging image. PC Dubey reports from Birganj, Nepal.