April 12, 2007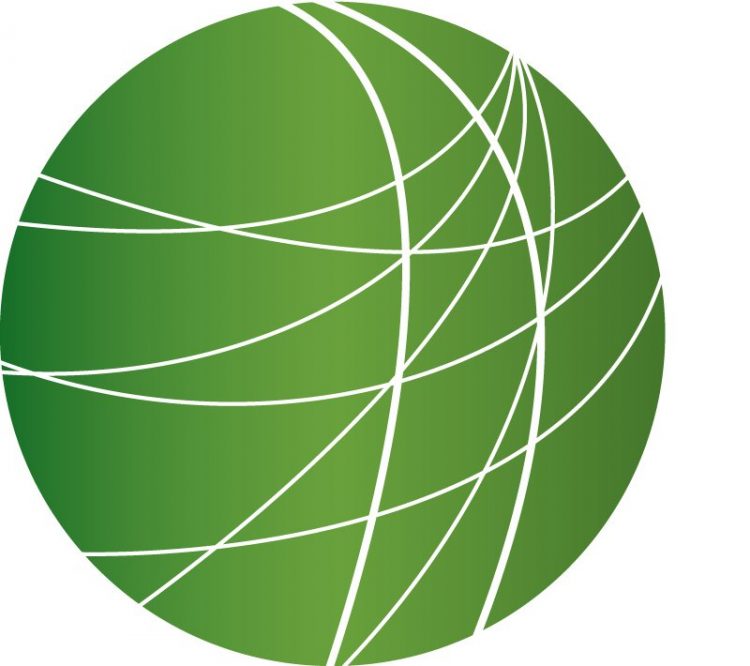 Headlines (4:50)
NEGROPONTE VISITS SUDAN
US Deputy Secretary of State, John Negroponte arrived in Khartoum today to meet with Sudanese officials over the crisis in the country's western Darfur region. The visit comes as fighting has spilled over into neighboring Chad.
CHINA IN TALKS THIS WEEK WITH SUDAN
China is also facing pressure over its close relationship with the Sudanese government. Elise Potaka has more.
Celebrities and politicians, including actress Mia Farrow and French presidential candidate Francois Bayrou, have said that China is effectively "bankrolling" the genocide in Sudan's Darfur region. China is the biggest buyer of Sudanese oil, and critics say this money is being used to fuel government backed militias in Darfur. Last weekend, China's assistant foreign minister Zhai Jun met with Sudan's President Omar Hassan Ahmed al-Bashir to talk about the humanitarian crisis. Qin Gang (audio, male, Chinese): China holds a consistent and clear position on Darfur Issue that it should be solved through political endeavor. At a briefing, Foreign Ministry spokesperson Qin Gang said that China's position on the Darfur issue is clear and consistent – that it should be solved through political endeavor. They are now pushing for a United Nations peacekeeping force in the region. On Wednesday, the US envoy to Sudan, Andrew Natsios, defended China's efforts and said that China's "subtle diplomacy" is complimentary to US efforts. But critics have responded by asking why China is still selling arms to Sudan. At another important round of talks which ended last week, China agreed to even further strengthen its military ties with the Sudanese. For Free Speech Radio News, I'm Elise Potaka in Beijing.
STEM CELL LEGISLATION BACK
The US Senate has once again passed a bill to allow federal dollars to fund embryonic stem cell research. The measure passed yesterday with bi-partisan support. President Bush has vowed to veto the legislation. Senate Majority leader Harry Reid said the Senate will vote again on the measure immediately after the veto and he will work to pick up the 4 votes necessary to override the presidential veto.
MEXICAN LABOR ORGANIZER MURDERED
For the first time in its 40-year history a member of the Farm Labor Organizing Committee's staff has been murdered. Doug Cunningham has the story.
The AFL-CIO's Farm Labor Organizing Committee, or FLOC, says the brutal beating death of Mexican organizer Santiago Rafael Cruz was an attack on the union, not a random murder. FLOC spokesman Michael Hale. [Hale]: "Santiago was found tied up and beaten to death and nothing was stolen. This is not looking like it was a crime of theft or a random act of violence, but rather a targeted attack on FLOC." Cruz was found beaten to death April 9th in the union's Monterrey, Mexico office. Since the Farm Labor Organizing Committee organized 5,000 H2A visa program immigrant workers in North Carolina in 2004 Cruz had been helping the workers with contract grievances from FLOC's Mexican office. Hale says FLOC has often faced anti-union hostility both in North Carolina and Mexico. [Hale 2]: "Everything from really disturbing phone calls to various hostility from growers in the south to all kinds of racism in the United States south and a lot of harassment in the Mexico office from labor contractors." AFL-CIO President John Sweeney has called on the Mexican and U.S. governments to ensure that there is a "thorough and professional investigation" of the murder.
HOMELESS ACTIVISTS ERECT TENT CITY IN L.A.
Hundreds of activists and homeless people set up camp today on the south lawn of Los Angeles City Hall to protest the City's inaction on the issue of homelessness. Thandisizwe Chimurenga reports.
The L.A. Coalition to End Hunger and Homelessness organized today's action to send the message that jails cannot substitute a lack of effective housing policy in the city. Camilo Romero is an organizer with the Coalition: (Camilo) "We're currently in the middle of a march through skid row, up to City Hall, the South Lawn, to hold Mayor Villaraigosa and others accountable. We've been here since 7:00 a.m – we'll be here' til 4:30 pm.  Los Angeles is the capital of homelessness in the US, with over 90,000 homeless person on any given night." New York spends $212 per capita or over $1.7 billion annually on homeless services and housing while Los Angeles spends $1 per capita on homelessness. Activists and others from Skid Row, South LA, West LA, and the San Fernando Valley, will remain camped out at here at City Hall for the rest of the day in tents and sleeping bags. Organizers stress that today is only one action in their campaign to make the local administration end homelessness in Los Angeles. In Los Angeles, this is Thandisizwe Chimurenga for FSRN.
KURT VONNEGUT DIES
Novelist Kurt Vonnegut died late last night from brain injuries after a bad fall last month. Vonnegut is perhaps best known for "Slaughterhouse-Five", a largely autobiographical tale of his experience as a prisoner of war during WWII. Vonnegut was one of only 7 US prisoners to survive the massive firebombing of the German city of Dresden. Kurt Vonnegut died in New York City last night at the age of 84.
Features
Little Surprise in Pentagon Announcement to Extend Troops Tours of Duty (3:30)
A suicide bomber, believed to be a Sunni MP's bodyguard, blew himself up inside the Iraqi Parliament in Baghdad's Green Zone today. Eight people died, including three politicians, and at least 30 people were injured when the attack took place in the cafeteria during lunch time. This breach of Green Zone security comes as the United States announces troop tours of duty will be extended by three months. Response to the news is not one of surprise, rather something to be expected. Washington Editor Leigh Ann Caldwell reports.
5 People Die in Demonstration Protesting Uganda's Decision to Destroy Part of Rainforest (4:00)
5 people were killed in violent clashes during a public demonstration to protest a decision by the Ugandan government destroy part of the Mabira forest reserve – the country's largest rain forest – and give it to an Indian investor to use as a sugarcane plantation. Emmanuel Okella reports that the demonstration turned racially charged when angry protesters pounced on unsuspecting Asians who form a bigger share of the business community in Uganda's capital, Kampala.
Imus Canned from MSNBC Stations, be advised. CBS fired Imus after FSRN's production deadline (3:00)
MSNBC has announced that they will no longer air Don Imus' show, after several advertisers, including American Express and General Motors pulled their commercials from the program. Imus referred to the players on the Rutger's women's basketball team as "nappy headed hos" – which led to a call for boycott from the African American community. Uprising Radio's Sonali Kolhatkar spoke with journalist and activists Jill Nelson today about the Imus scandal.
Texas Executes 12th Person This Year (3:30)
Texas executed James Lee Clark last night, despite claims his life should be spared because he was mentally retarded. The US Supreme Court banned such executions in 2002, but Texas law provides no clear guidelines on how to enact the high court's ruling at the state level. From Houston, FSRN's Renee Feltz has more.
East Timor Headed to Runoff Presidential Election (3:00)
A run-off in East Timor's presidential election looks set to be contested by the current prime minister and a candidate of the ruling party. With 70% of the votes counted, Prime Minister Jose Ramos-Horta is trailing the Fretilin Party's Francisco Guterres by about 5%. But five other candidates are alleging discrepancies in the voting, and are threatening to take the issue to the high court. Many in the country still hope that the final round of voting will resolve the political tension and instability in the young country – which experienced violent clashes last summer between rival military factions that left 30 people dead. From Dili, Indonesia, Radio 68H's Sutami and Besty Siregar report on the political battle that is heating up.
Italian Medical NGO Pulls Staff Out of Afghanistan (4:00)
The Italian medical NGO known as "Emergency" has pulled its staff out of Afghanistan. The group has worked in the country since 1999, providing civilian medical assistance. But now that one of the NGO's staff members has been arrested, the group has fled the country. FSRN's Diletta Varlese has the story.