March 09, 2007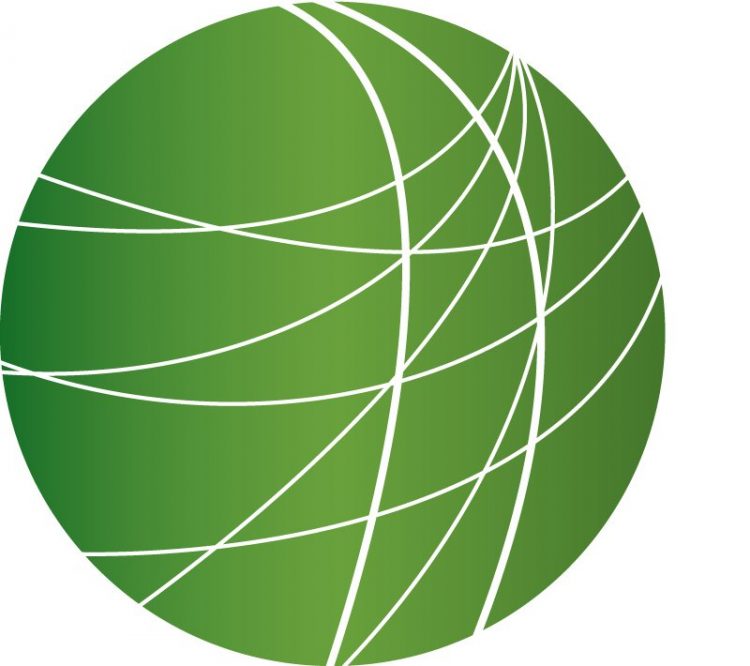 Headlines (5:00)
NEW EU CLIMATE AND ENERGY POLICY
The European Union today passed an ambitious new energy policy aimed at cutting greenhouse emissions. The legislation stipulates that by 2020, a fifth of the EU's power will come from renewable resources and a tenth of the vehicles will use plant-based biofuels. It also mandates a 20 percent cut in CO2 emissions from 1990 levels by the year 2020. The deal is the first major agreement to move beyond the Kyoto Protocol. The terms of the agreement will be binding, although the members states have yet to agree on enforcement regulations.
GREEK CYPRIOTS TEAR DOWN DIVIDING WALL IN THE CAPITAL
Greek Cypriots today completely demolished a wall that for decades marked the dividing line between the Greek and Turkish areas of the disputed island. In an unannounced move, a bulldozer began to tear the wall apart late last night. Officials on both sides of the territorial dispute welcomed the move as a step towards reconciliation. Members of the Greek Cypriot government are now calling on Turkey to remove its 40,000 soldiers stationed in the northern part of the island. Turkish troops have occupied Northern Cyprus since an invasion in 1974. Turkey is the only country that officially recognizes the Turkish allied breakaway state in Cyprus.
BUSH GOES TO URUGUAY – PROTESTS FOLLOW
After his tumultuous visit to Brazil, President George W. Bush continues on to neighboring Uruguay tonight for his second stop on his 5-country Latin American tour. Security is already high and two large protests are expected to coincide with Bush's arrival. Mike Fox has more from Montevideo.
President Bush arrives in Uruguay tonight. It's Bush's first visit to the country and the first visit of a North American president since his father was given the keys to Uruguay's capital, Montevideo in 1990. His trip has caused an uproar from the ruling coalition's progressive support base. As a result, various members of the leftist Frente Amplio coalition will be joining tonight's protests against Bush's arrival. Two marches are planned to for this evening and a third protest left Montevideo three days ago on a 200-kilometer march to the Anchorena estate where Bush and his Uruguayan counterpart, Tabare Vasquez will meet tomorrow morning. The visit comes just 6 weeks after Uruguay signed an important trade deal with the US. The 2 heads of state are expected to discuss market access for various Uruguayan goods such as textile, beef, and software. In the streets of Montevideo, the security clamp down is already evident.The first members of Bush's 1000-person entourage have arrived and barricades have been set-up in a 10-block zone around the Radisson hotel where Bush will stay. People who live within the security perimeter must be escorted by police to their homes. Montevideo's Carrasco international airport will remain closed during Bush's stay except for one operative runway for commercial flights. Mike Fox, FSRN, Montevideo.
UNEMPLOYMENT CRISIS FOR YOUNG AFRICAN AMERICAN MEN
In a report released today, the US Department of Labor states that job growth has been steady and sustainable for the past 42 months – but for African American men seeking jobs, the outlook is sometimes very different. FSRN Karen Miller has more from Washington DC.
African American men have an unemployment rate double that of the national average. A mixture of low graduation and high incarceration rates contributes to what some lawmakers say is a serious but under reported problem. Rob Carmona is the Director of Strive, a New York based non profit that provides training to young men entering the workforce. Carmona told Congress yesterday that racial stereotyping and problems in the home are significant factors in the unemployment crisis among African American men. (sound) "We have a generation of men who define their manhood by what they see on the streets. For me personally, this became the guy with the biggest car, nicest clothes, most beautiful women etc. Additionally society keeps sending us the message. It's amazing to me that you know in our society we always talk about the impact of the media but we don't necessarily see how it relates to young black men. The messages are contradictory. Society wants to dress like me, talk like me, and rap like me but certainly does not want to be me." Beyond technical skills, Carmona says that personal development, is crucial to the long term employment success of African American men who have been away from the work place for long periods of time. Reporting for FSRN, I'm Karen Miller.
CT HOSPITAL'S UNIONIZATION SAGA CONTINUES
The eight-year long saga to unionize the 1,800 service workers at the largest hospital in New Haven, Connecticut took a strange turn this week, following a ruling by a neutral arbitrator that the hospital had violated a community agreement to conduct a fair election campaign. Melinda Tuhus has the details.
The hospital administration filed a petition this week for an election supervised by the National Labor Relations Board. The union withdrew its own election petition before the NLRB last week, charging the hospital had so poisoned the environment that a fair election was impossible. The union wants the hospital to authorize a union through card check, since more than half the eligible workers have already signed union cards. The regional office of the NLRB in Hartford will hold a preliminary hearing on the hospital's petition on March 19th. Past precedent indicates the employer's petition is not valid because the workers have not demanded an election. For FSRN, I'm Melinda Tuhus, in New Haven.
Features
FBI Abused Patriot Act to Obtain Information on US Citizens (3:15)
The FBI inappropriately used the Patriot Act to obtain information on US citizens, according to a government audit. FBI director Robert Mueller takes the blame, but as Washington Editor Leigh Ann Caldwell reports, Congress still wants more answers.
Weekly Political Round-Up: The Candidates Trail On (2:45)
Ticket sales were up 25 percent last weekend for An Unreasonable Man, a documentary film about Ralph Nader and the obstacles Nader faced as a third party presidential candidate. The Federal Election Commission reported Wednesday the Republican and Democratic parties spent more than $1 billion during the 2006 elections, with Republicans spending 56 percent, and Democratic Party 44 percent. From our Washington Bureau, Ingrid Drake provides this week's political round-up of the 2008 Presidential race.
Ecuador Gripped by Massive Political Crisis (2:45)
A political crisis has hit Ecuador, where President Rafael Correa's plan for a Constituent Assembly was met with disapproval by several lawmakers. The country's Supreme Electoral Tribunal backed Correa's plan. 57 of 100 opposition Congress members tried to impeach the judges on the Tribunal, but they were barred by the Tribunal from returning to their posts. Police have clashed with legislators attempting to enter Congress for two days now, and mass demonstrations are already underway from people representing both sides of the issue. Host Aura Bogado spoke with political scientist Mateo Martínez.
Ecuador Will Not Renew US Military Base in 2009 (4:10)
The International Conference for the Abolition of Foreign Military Bases concludes today in the city of Manta, site of the largest US military base in South America. Ecuador's President said he backs the Conference's aim to remove US troops out of Manta, and announced that Ecuador will not renew the agreement with Washington to keep troops there after 2009. Diletta Varlese reports.
Some Iraqis Fear Their Country is a Battleground for the Proxies of Greater Powers (3:37)
Talks scheduled for tomorrow in Baghdad would mark the first time a US official has openly held a meeting with Iranian officials since the beginning of the Iraq war. But as the violence in Iraq continues, many Iraqis fear their country is nothing more than a battleground for the proxies of greater powers. Hiba Dawood files this report.
Congress to Help Clean Up Water? (4:00)
Urban sprawl and a lack of funds invested in maintaining water treatment facilities has some worried about the future of clean water and sewage disposal. Matt Laslo reports from Washington on what Congress is doing – and not doing – to clean up water in the US.