May 02, 2007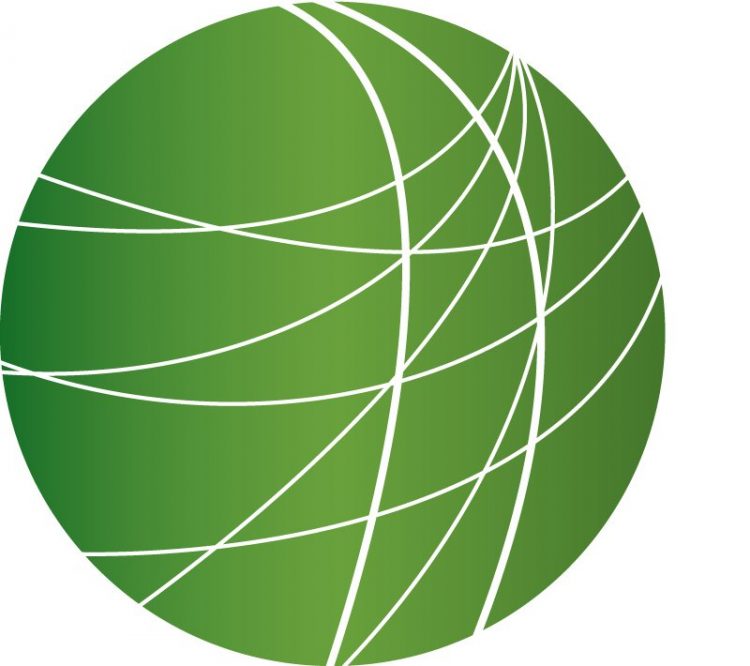 Headlines (5:20)
NATIONAL WORK STOPPAGE IN MEXICO
Public workers and social organizations in Mexico are participating in a national 24 hour work stoppage in protest of recently passed reforms to the country's pension system for state workers. Vladimir Flores reports from Oaxaca.
Mobilizations will continue into the evening in Mexico City as marches from different points converged in front of the Social Security Institute for State Workers to then head to the Zocalo central square. In the southern state of Oaxaca, teachers, government workers, students, and activists have blockaded several government buildings to protest the reforms, including the Oaxaca City Hall, the Secretary of Finances, the Governor's Office complex, various courthouses, high schools, and the campus of the state university. Students took over the university radio station on Monday, vowing to occupy it through today's national work stoppage. However, the university's AM signal has been inaudible over heavy interference that began yesterday. (interference sound) For FSRN, I'm Vladimir Flores in Oaxaca City.
NOTORIOUS PARAMILITARY LEADER DEPORTED
A former leader of a notorious counter-insurgency unit that operated during El Salvador's civil war has been deported from the US. Gonzalo Guevara was convicted in El Salvador for his participation in the massacre of 6 Jesuit priests, their housekeeper and her daughter…but only spent 2 years under house arrest before a general amnesty in 1993 overturned his sentence. He was deported for entering the US without permission.
FDA SAYS 'MELAMINE' CHICKEN 'NO THREAT'
The Food and Drug Administration is discounting any risk to humans posed by eating chicken fed pet food scraps contaminated with the chemical 'melamine'. Matt Kaye reports from Washington DC.
FDA officials say they don't believe at least 2-point-5 million broiler chickens –or a smaller number of contaminated pigs—that entered the human food supply—pose any "significant" risk of illness to people who ate them.  That, based on the small amount of contaminated material the animals ate…and the fact people don't eat the same food day after day. Chris Waldrop is head of the Food Policy Institute at Consumer Federation of America: (sound) "It seems that there probably isn't a large health risk…but the concern is that the contamination has been so widespread, that, what if this was a more harmful substance.  We've seen it in pet food, we've seen it in pork feed, we've seen it in chicken feed—and who knows where it's going to pop up next." Experts admit, they don't know how the mildly toxic 'melamine' from China—already blamed for thousands of pet deaths–interacts with other food compounds.  Waldrop concludes, the FDA's "crossing its fingers" –hoping its "assumptions" of safety, are correct. In Washington, Matt Kaye, for Free Speech Radio News.
HOUSE VOTES TO EXPAND HEAD START
The US House of Representatives today examined a measure to expand funding for Head Start and Early Head Start education programs. FSRN's Karen Miller has more.
The "Improving Head Start Act of 2007" would give approximately 10,000 more children around the country access to Head Start programs. It also would increase teacher salaries and provide funds for additional program activities. Since its inception in 1965, many have seen Head Start programs as one of the most successful ways to make sure low-income children have an equal educational footing from the start. Congresswoman Kathy Castor Democrat from Florida: (sound) "Head Start works. It works because it is a  well research comprehensive initiative that combines children educational needs with healthcare and parent outreach. This comprehensive approach to child health, nutrition and learning is one of out best tools to tackling the achievement gap in education for children living in poverty across our nation." The bill is expected to pass in the house today and will then move to the Senate. Free Speech Radio News in Washington DC. I'm Karen Miller.
GAZA CEASEFIRE HANGS IN THE BALANCE
A ceasefire between Israel and Gaza is in a fragil state after Israeli soldiers killed a Palestinian civilian today and abducted another. Rami Almeghari reports from Gaza.
Palestinian medical sources report that Israeli soldiers, manning the fence along the northern Gaza-Israel border line, shot and killed a 35-year-old Palestinian civilian this morning. Witnesses said that soldiers abducted another man at a gunpoint close to an evacuated Israeli settlement in northern Gaza. Today's incidents come in light of Israeli warnings issued last week about a possible ground offensive in the Gaza Strip. A 6-month-old ceasefire has been undermined recently by Israeli air strikes and Palestinian homemade rocket fire. In other news, Palestinian president Mahmoud Abbas has dismissed the possibility of using force to rescue BBC reporter Alan Johnston over concern for the reporter's life. Prime Minister Ismail Haniya, today told reporters that the kidnappers' have three demands, but did not elaborate. Johnston, who has lived in Gaza for the past three years, was abducted at a gunpoint on March12th. His captivity is the longest of any foreign journalist in the Gaza Strip. For Free Speech Radio News and IMEMC.org, I am Rami Almeghari, reporting from Gaza.
Features
House Fails to Override Bush's War Supplemental Veto (3:00)
The House of Representatives failed to override yesterday's presidential veto of an emergency war funding bill, which would have provided $124-billion for war while setting a timeline for withdrawal. FSRN's Nan McCurdy reports from the Capitol.
Alternative Bolivarian Conference for the Americas Challenges Free Trade (4:15)
Leaders from nine Latin American countries met in Venezuela for the Alternative Bolivarian Conference for the Americas (ALBA) this weekend, which focused on options outside of the free trade agreement with the United States. Diletta Varlese reports from Venezuela.
Ugandan Troops to Remain in Somalia (4:20)
Uganda says it will not withdraw its forces from Somalia despite growing opposition to the deployment.  After the Ethiopian army invaded Somalis last year and enabled Somalia's transitional federal government to enter the capital, Uganda deployed slightly more than 1000 troops as part of an African union mission to stabilize the country. However, fierce fighting has broken out between Ethiopian troops and various clan militias in the capital, Mogadishu. FSRN'S Joshua Kyalimpa reports on the apparent failure of yet another peacekeeping mission to Somalia.
LAPD Fires "Non Lethal" Weapons Upon Peaceful May Day Demonstrators (1:30)
Hundreds of thousands of people took to the streets around the country yesterday in support of immigration rights. Los Angeles was host to two marches – the first one in Downtown drew a crowd of about 30,000 people, while the second one, held later in the day in MacArthur Park, saw about 15,000.
"American Dream" A Nightmare for Many Central American Immigrants (6:30)
Central American immigration to the United States increased by 15 percent in the last year, from 600 to 700 persons trying to cross, undocumented, daily. Poverty and unemployment has increased in Central American countries since the Central American Free Trade Agreement (CAFTA) was implemented; and there is no institutional political response that has created alternative opportunities for poor families. Ricardo Martinez reports from Chiapas, Mexico.