March 22, 2007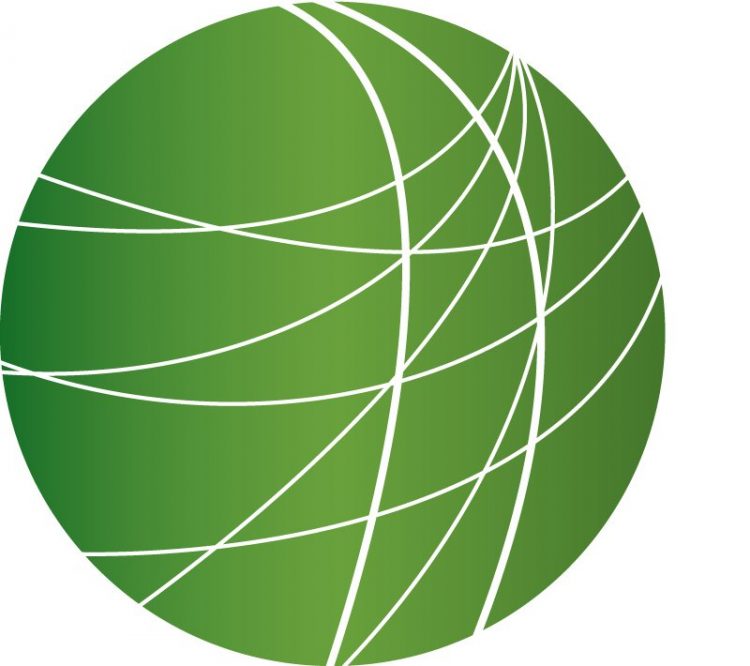 Headlines (5:00)
MEXICAN LAWMAKERS DEBATE MAJOR REFORM TO SOCIAL SECURITY
Mexico's Chamber of Deputies is behind a wall of riot police today as the lower house of congress debates major reforms to Mexico's Social Security system for public workers. Rank and file members of Mexico's national teachers' union and the union of health care workers bitterly oppose the package of reforms that would severely impact the pension funds of all public workers. Organized labor, retired workers, and activists groups have been mobilizing in Mexico City for days ahead of the vote. Teachers in the southern state of Oaxaca closed 13 thousand schools today as part of a one-day shutdown against the measure. Although the legislation has the support of the majority of Mexican deputies, the reforms are highly contentious and today's session is likely to run late into the night.
ROMANIAN PRESIDENT MAY FACE IMPEACHMENT
Political tensions in Romania have resulted in a parliamentary recommendation to suspend the president. Elise Hugus reports from Bucharest.
President Traian Basescu has violated the Constitution and interfered with the course of justice, according to a report from a special Parliamentary Commission. Investigators found that Basescu ordered illegal wiretaps and privileged his political allies. The head of the Romanian Secret Service resigned this week over the allegations. The embattled President faces not only suspension, but possible impeachment and jail time. Parliament will hold a vote of confidence to decide the President's fate next week. A power struggle between the President and Prime Minister Calin Tariceanu has kept Romania's Parliament from reaching consensus for the past several months. In light of the political crisis, the Prime Minister has called to postpone elections for the country's representatives to European Parliament. Romania has been a member of the European Union since January first of this year. The current presidential term ends in 2009, but with new laws aiming to increase transparency in government, a popular referendum may decide the next president of Romania. For Free Speech Radio news, I'm Elise Hugus, in Bucharest.
SOUTHERN NEPAL UNDER CURFEW AFTER MAOIST-MADHESI GUNFIGHT
A curfew is in effect in an area of southern Nepal after a gunfight yesterday between Maoists and a local Madhesi rights group claimed the lives of 28 people. PC Dubey reports.
A red alert has been sounded throughout southern Nepal, the bastion of the movement to secure greater rights for lowland Madhesis. Nepalese Home Minister Krishna Prasad Sitaula and top leaders of the ruling 8-party alliance today flew to Gaur; the scene of the bloodbath. The officials paid their condolences and vowed to punish the culprits. The Maoists leader, Prachanda has called for a ban on the Madhesi rights forum and demanded the arrest of its leaders. Reports say most of those killed yesterday were Maoists. Maoist guerrillas dwelling in UN monitored camps in the region walked out and staged rallies against the massacre at noon today. Upendra Yadav, the head of the Madhesi Rights Forum accused Maoists of collaborating with the government to unleash a campaign of terror against their activists to undermine their movement for proportional representation within national politics. Nepal's political scene has long been dominated by the country's highlander communities. The situation in southern Nepal has turned extremely volatile, with both Maoists and Madhesis vowing to take revenge. Meanwhile, the government stands aside as a mute spectator. I am PC Dubey for Free Speech Radio News.
BLAST INTERRUPTS UN PRESS CONFERENCE IN BAGHDAD
An explosion in Baghdad rattled a press event today as UN Secretary General Ban Ki-moon and Iraqi Prime Minister Nouri al-Maliki took questions from reporters. A rocket or mortar caused the blast which struck about 300 feet from the location of the news conference, inside of the heavily-guarded green zone. The UN Secretary General half-ducked behind the podium and appeared flustered immediately after the explosion. The Iraqi Prime Minister did not flinch. Today was the first time Ban Ki-moon has visited Iraq since assuming the top position at the United Nations.
WEST WEIGHS IN ON PALESTINIAN UNITY GOVERNMENT
The Quartet of Middle East peace negotiators has reiterated its conditions to acknowledge the new Palestinian unity government, as renewed infighting in Gaza has killed at least one Palestinian and wounded 17 others. FSRN's Rami Almeghari has more.
The international Quartet for the promotion of peace in the Middle East reiterated yesterday its demands that any Palestinian government should recognize Israel, renounce violence, and accept past signed agreements as pre conditions for lifting an economic embargo. It also welcomed the Palestinian unity government, which hopes to put an end to internal violence that has claimed the lives of hundreds of Palestinians over the past several months. In a statement, the Quartet announced the approval of a temporary mechanism for international assistance to the Palestinian people for the next three months. The measure could channel funds to non-Hamas ministers. The statement also maintained that the Quartet would take steps to develop a more sustainable international assistance mechanism for the long term. Palestinians welcomed the Quartet's position, but say it is not enough. Meanwhile, the new Palestinian interior minister, Hani Alqawasmi (an independent) is due to hold talks with Palestinian security officials Thursday to draw up a plan to restore order and prevent recurrence of Fatah-Hamas infighting. For Free Speech Radio News and IMEMC.org, this is Rami Almeghari, reporting from Gaza.
Features
House and Senate Prepare to Vote on Iraq War Supplemental (4:00)
The House of Representatives takes up debate on the Iraq war supplemental, unsure if the measure will pass. Meanwhile, the Senate prepares a similar spending bill, calling for a timetable for a troop withdrawal. FSRN's Leigh Ann Caldwell reports.
Congress Sees First Piece of Immigration Legislation This Year (1:45)
Congress saw its first piece of immigration legislation introduced today. The 900-page document, co-sponsored by Democratic Representative Luis Gutierrez and Republican Jeff Flake could, among other things, allow people without US immigration papers to obtain a 3-year visa, which they could apply to renew for another 3 years. Guest workers would then have to return to their home countries. Those already living here would have to pay back taxes, fulfill language and other requirements, including what is being called the "Touch-Back" provision, if they choose to establish permanent residency. Touch-Back requires people to return to their home countries before applying for residency.
Oversight Hearing for the Department of Justice's Civil Rights Division (2:40)
A Senate panel voted in favor of subpoenaing top White House officials to question them about the firings of 8 US attorneys, just one day after the a House panel voted to do the same. President Bush has said that he will oppose any subpoena of his staff and vows to take it to the courts. As Democrats and Republicans call for the resignation of Attorney General Alberto Gonzales, the Department of Justice is coming under fire from Congress, where there's a growing interest in charges of political interference within other divisions of the Justice Department. Today the House Judiciary Committee's subcommittee on the Constitution, Civil Rights and Civil Liberties held an oversight hearing on the DOJ's civil right division. FSRN Karen Miller has more.
New Report Say the World's Top Rivers are Threatened (4:40)
As the world marks UN World Water Day today, a new report released by the World Wildlife Fund indicates that the world's rivers are increasingly threatened, and drying up on every continent. Five of the ten rivers listed in the report are in Asia, along with Europe's Danube, La Plata and the Rio Grande in the Americas, Africa's Nile-Lake Victoria and Australia's Murray-Darling. The report appeals to governments to defend rivers as a way to ensure habitats and economic success. FSRN Host Aura Bogado spoke with Karissa Wong, Program Officer for the Global Freshwater Program at the World Wildlife Fund.
Water and Sanitation Crisis in Africa (4:00)
A new global campaign is being launched that seeks to end water poverty, and address the water and sanitation crisis throughout Africa. Activists are calling on Germany, which hosts of the G8 this year, to explicitly acknowledge the slow progress in extending access to sanitation and water, and recognize that water and sanitation are basic human rights. FSRN'S Joshua Kyalimpa reports.
Indian Land Trust Issues Persist (4:15)
The Bush Administration has come to Congress with $7 billion and a plan to settle all Indian claims against the government for mismanagement of land trusts. The offer was rejected outright by plaintiffs who continue to demand an accounting of hundreds of billions of dollars of missing trust funds. Mary Kathryn Rountree reports.