March 23, 2007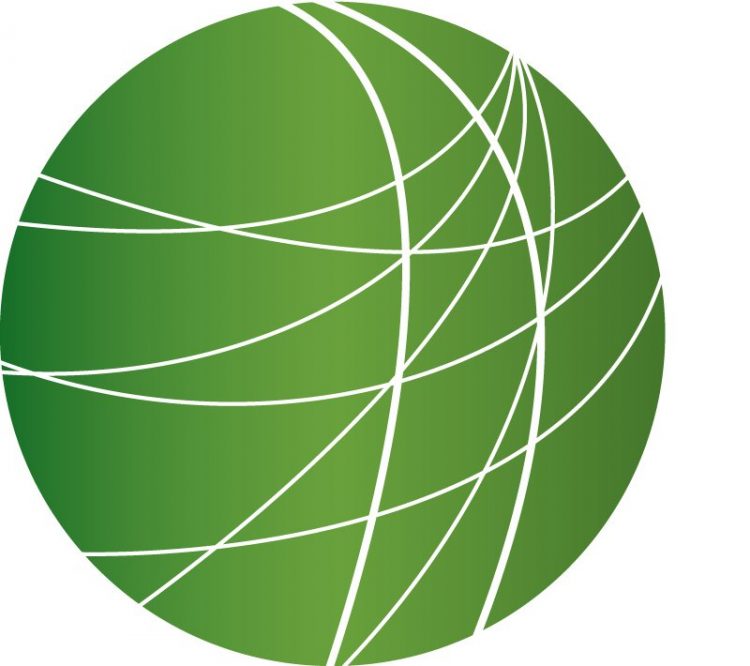 Headlines (5:30)
CARGO PLANE SHOT DOWN OVER MOGADISHU
A cargo plane chartered by African Union peacekeepers in Somalia has been shot down over Mogadishu. Eleven passengers were in the plane at the time. This is the latest incident in a recent upsurge of fighting in the Somali capital. More than 20 people have been killed and some 150 others have been wounded in two days of heavy fighting; the worst since the start of the year. The Ethiopian-backed central government has blamed remnants of the defeated Islamist movement for the almost daily attacks … but leaders of the locally dominant Hawiye clan claim responsibility. The Somali government has pledged to pacify the city in time for the national reconciliation congress to be held in Mogadishu next month. 3000 delegates from inside and outside Somalia are expected to attend.
DRC OPPOSITION FIGURE SEEKS REFUGE IN SOUTH AFRICAN EMBASSY
Tensions are high in the Democratic Republic of Congo after fighting broke out between the government and militia loyal to one of the most prominent opposition leaders. Terna Gyuse reports from Cape Town.
Former rebel leader Jean-Pierre Bemba has taken refuge in the South African embassy after 24 hours of fighting between his personal guard and government soldiers. At least 10 people have been killed, and the final death toll is expected to be much higher. Fighting broke out at mid-day on Thursday as a deadline ran out for Bemba's 500-strong personal guard to disarm. Jean-Pierre Bemba told the BBC by phone that his house had been attacked and that his calls for a ceasefire have been ignored. President Joseph Kabila's government has rejected a call from Bemba's Movement for the Liberation of Congo for negotiations to discuss continued security arrangements for their leader. Further aggravating the situation, the government has now charged Bemba with treason and issued a warrant for his arrest. Jean-Pierre Bemba finished second to Joseph Kabila in presidential elections last October. He challenged the election results, but they were upheld by the courts. The South African government has not indicated whether it will hand Bemba over to the government; a spokesman said he was in the embassy as a 'temporary measure'. For FSRN, I'm Terna Gyuse in Cape Town.
IRAN DETAINS 15 BRITISH NAVY PERSONNEL
Fifteen members of the British Royal Navy have been taken into custody by Iranian forces. The British Defense Ministry says the servicemen were in two boats in Iraqi waters at the time of their arrest, but the Iranian government says that the British Navy personnel were in Iranian territorial waters. The British government says the servicemen were on a patrol to enforce an anti-smuggling resolution. The Iranian ambassador to the UK has already held a meeting today with the British Foreign Secretary. The detentions come at a time of international tension between the two countries. A UN vote on sanctions for Iran over its nuclear program could happen as early as Saturday.
IRAQ'S DEPUTY PM HURT IN BLAST
Iraq's deputy Prime Minister is in serious condition after a suicide bombing attack inside of Baghdad's fortified Green Zone. Hiba Dawood has more.
Iraq's Deputy Prime Minister and Sunni politician, Salam Al Zubai was the target of two attacks today. The first was a car bomb explosion near his house, which happened after he had already left. The second took place inside a mosque where Zubai went for his Friday prayers. A suicide bomber blew himself up in the crowd of worshipers. The bombing left Zubai seriously injured, ten people dead and 17 others wounded. This attack is the second in a month that targets the Prime Ministers deputies. Last week, Adil Abdul Mahdi, a Shiite member from the United Iraqi alliance, faced an attack on his convoy while traveling in Baghdad. Harith Al Ubaidi is a Sunni member of the Parliament: (sound) "Today's accident is evidence that the criminals don't exclude anyone who participated in the political process, and who want to heal the wounds Iraq has. This requires that all politicians should unite their lines and their words." North of Baghdad, a total of six dead bodies of young policeman were found today in Tikrit and Mosul. The bodies showed signs that the men were tortured prior to their shooting deaths. No group has claimed responsibility for the murders. I am Hiba Dawood for FSRN.
NEW FLARE UP IN SRI LANKA
Sri Lankan government troops Friday advanced into an area held by the Tamil Tiger rebels, shifting the battle lines to the island's northern region. Military officials said at least 23 combatants were killed in the fresh fighting. Ponniah Manikavasagam has more.
The government said today it has launched a fresh humanitarian offensive in the north western district of Mannar to rescue thousands of civilians from the clutches of the Tamil Tiger rebels. Military spokesman Brigadier Prasad Samarasinghe said the troops neutralized a threat from the rebels on the de facto border with rebel held territory in Mannar. He said 20 rebels and 3 soldiers were killed in the fighting. Tamil Tiger leaders in Kilinochchi said about 300 soldiers entered a village in their area and were firing at rebel positions. The rebels said the new development is serious and their central command is reviewing the situation. Both government and the rebels trade accusations that the other party is using civilians as human shields to attack the enemy. More than 10 thousand civilians have sought refuge in Madhu Church, a 400 year old Catholic shrine. Church officials said heavy fighting is raging in villages around the church compound of 400 acres. They say the situation is tense. For Free Speech Radio News, I am Ponniah Manikavasagam, from Vavuniya, Sri Lanka.
Features
House Passes Iraq War Supplemental That Includes Timeline for Withdrawal (4:00)
By a slim margin, the House of Representatives passed the Iraq war supplemental. It's the first binding piece of legislation that sets a timeline for a troop withdrawal. At a hastily convened news conference, a frustrated President Bush said the bill is unacceptable. FSRN's Leigh Ann Caldwell has the details from our bureau in Washington DC.
Weekly Political Round-Up (2:30)
In this week's political news round-up, Ingrid Drake reports from Washington, DC on which families say they won't give up the fight for the White House, and which candidate is campaigning to impeach President Bush.
Slain Journalist Brad Will's Family Demands Justice in Oaxaca (4:25)
The family of murdered New York Indymedia videographer Brad Will is in Oaxaca this week to demand a serious and impartial investigation into his death. Will was shot in October of last year while filming a para-police attack on a barricade during a 48 hour strike. More than 20 people died in the 2006 popular uprising in Oaxaca, and so far, no one has been brought to justice for the killings. Vladimir Flores reports from Oaxaca.
Argentina Marks 31st Anniversary of Military Coup (4:14)
Argentina marks the 31st anniversary of the nation's 1976 military coup on Saturday March 24, with a series of marches to commemorate 30,000 people disappeared during the so-called Dirty War. As the perpetrators face trial 31 years later, key witnesses are disappearing and terror is back on the streets. FSRN's Marie Trigona reports from Buenos Aires.
Greek Students Resist Privatization of Country's Education System (5:12)
Greece's government has been trying to enact fundamental changes to the country's higher education system for the past year. But as Aris Oikonomou reports from Thessaloniki, student resistance to privatization of education continues.