December 17, 2007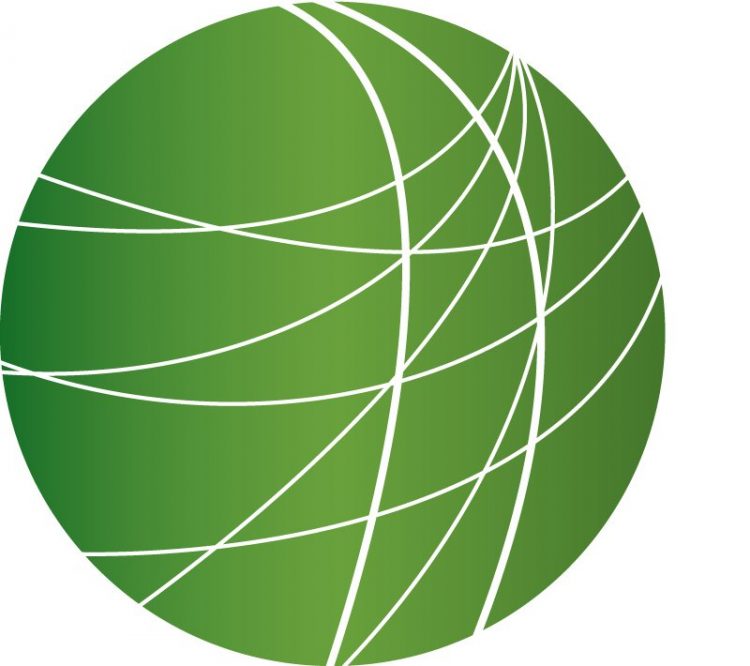 Senate Democrats Once Again Back Domestic Surveillance Legislation
Presidential Campaign Messages in Iowa Short on Specifics
Low-Income Communities in Mississippi Fight for Affordable Housing Post-Katrina
Late-Night Deportations Put Mexican Women and Children in Danger
Angry Over a New Constitution, Provinces in Eastern Bolivia Threaten Secession
HEADLINES
WTO LAUNCHES PROBE INTO US SUBSIDIES
The World Trade Organization launched an investigation today into multi-billion dollar U.S. farm subsidies that Brazil and Canada say break international trading rules. The size of U.S. farm subsidies is a major battleground in the WTO's six-year-old Doha round talks on opening world trade. The probe of U.S. agricultural support for wheat, corn, rice and other crops comes three days after the U.S. Senate passed a $286 billion farm bill, following a similar bill from the House of Representatives in July. The White House has threatened to veto the bills, saying they failed to overhaul crop subsidy rules. The Canadian and Brazilian complaints to the WTO relate to whether U.S. support topped Washington's limit of $19.1 billion a year since 1999, except 2003, for the most trade-distorting support.
JAILBREAK IN INDIA
Nearly 300 prisoners broke free in a jailbreak in India's central state of Chattisgarh on Sunday. FSRN's Bismillah Geelani reports.
SOMALI PRIME MINISTER SACKS CABINET
Somalia's new Prime Minister, Nur Hussan Hussein, has dissolved his cabinet in an attempt to unify an interim government bogged down by a power-sharing disagreement. Emmanuel Okella reports from neighboring Uganda.

DEMOCRATS SOFTEN STAND ON INTERNATIONAL REPRODUCTIVE RIGHTS
Democrats are backing off their insistence that the 2008 foreign aid budget reverse President Bush's ban on providing aid to family planning groups abroad that offer abortions. A measure to ease restrictions on international aid was stripped over the weekend from a 500 billion-dollar government-wide spending bill, which includes some 35 billion dollars for the State Department and foreign aid programs. Congress is expected to pass the bill this week. Eliminating the provision allows Democrats to wrap up their long-unfinished budget work and go on vacation before Christmas.
HUNGER AND HOMELESS SURVEY RESULTS
The US conference of Mayors released its 2007 Survey on Hunger and Homeless today. The report looks at 23 major American cities and the efforts these cities are making to combat these issues in their communities. FSRN's Karen Miller has more.
SENATORS THREATEN FCC
A bipartisan group of Senators on Monday threatened to override the Federal Communications Commission if the agency goes ahead with plans to loosen media ownership restrictions in an agency vote scheduled for Tuesday. The group of 25 senators said they wrote a letter to FCC Chairman Kevin Martin, warning that they would "move legislation to revoke the rule and nullify the vote" if the FCC goes ahead with a vote on media ownership rule changes.
FEATURES
Senate Democrats Once Again Back Domestic Surveillance Legislation
In August, civil liberties groups were stunned when Democrats strengthened the President's power to conduct warrantless surveillance. But now it looks like the Democrats are going to do it again.
FISA legislation passed the US Senate today 76 to 10. And this time the legislation includes a provision that would grant immunity to telecommunications companies, like Verizon and AT&T, that turned over phone records to the National Security Agency. FSRN Correspondent Matt Laslo reports from Washington.
Presidential Campaign Messages in Iowa Short on Specifics
It was a busy weekend in Presidential politics. Candidates picked up endorsements left and right. Senators Hillary Clinton and John McCain received the support of the Des Moines Register, the largest newspaper in Iowa. The Boston Globe, which has a heavy distribution in New Hampshire, decided to endorse Senator Barack Obama. The Globe endorsed McCain as well.
In other news, self-proclaimed libertarian candidate Ron Paul smashed all Internet fund raising records again yesterday, raising 6 million dollars in 24 hours. That's far more than his previous one-day record-breaking fund raising total of 4.3 million dollars set in November.
Still, many Iowans are undecided. Both Republicans and Democrats are jockeying for a win in the influential state by luring voters into their camps. From Iowa, FSRN's Leigh Ann takes a look at two Democratic candidates' campaign messages.
Low-Income Communities in Mississippi Fight for Affordable Housing Post-Katrina
Demonstrations against the demolition of public housing in New Orleans have intensified over the past weeks. Former residents and activists are trying to stop the destruction of 4,000 units of low-income housing. While the fight in New Orleans is attracting national media attention, a full-blown affordable housing crisis in neighboring Mississippi is largely being ignored.
Hurricane Katrina wiped out major residential areas in coastal regions of the state, which was already stricken with high levels of poverty. Cities like Gulfport and Biloxi were hit particularly hard. Mississippi has been allocated $5.4 billion dollars of federal funds to rebuild, but very little of that money has reached low-income families.
Despite this, communities are getting organized to rebuild one home at a time. FSRN's Rotunda Jones reports from Gulfport.
Late-Night Deportations Put Mexican Women and Children in Danger
With the tightening of US immigration laws and enforcement, it's becoming more and more difficult for undocumented Mexican workers to remain in the United States. When these workers are taken into custody by US immigration officials, deportation often follows.
And international protocols for what time of day undocumented workers can be released back into Mexico are often ignored. A middle-of-the-night drop-off can be dangerous and traumatic, particularly for women and children.
But a Mexican organization is working to help women in this situation make the transition back to their home country safely. Mariana Martinez and Alonso Rivera report from Tijuana.
Angry Over a New Constitution, Provinces in Eastern Bolivia Threaten Secession
Governors of four wealthy eastern Bolivian provinces have announced they will let their residents decide whether or not to declare autonomy from the rest of the country. These provinces are largely low-lying Amazon areas. They have a higher degree of racial diversity and more natural resources than the rest of the country.
Opposition leaders are contesting a new Bolivian constitution that grants power to the country's large indigenous population and aims to limit the size of landholdings. The bid for autonomy puts the eastern provinces in direct conflict with the reforming government of President Evo Morales in La Paz. As FSRN's Diletta Varlese reports, the eastern regions intend to vote on the plan within 90 days.