March 28, 2007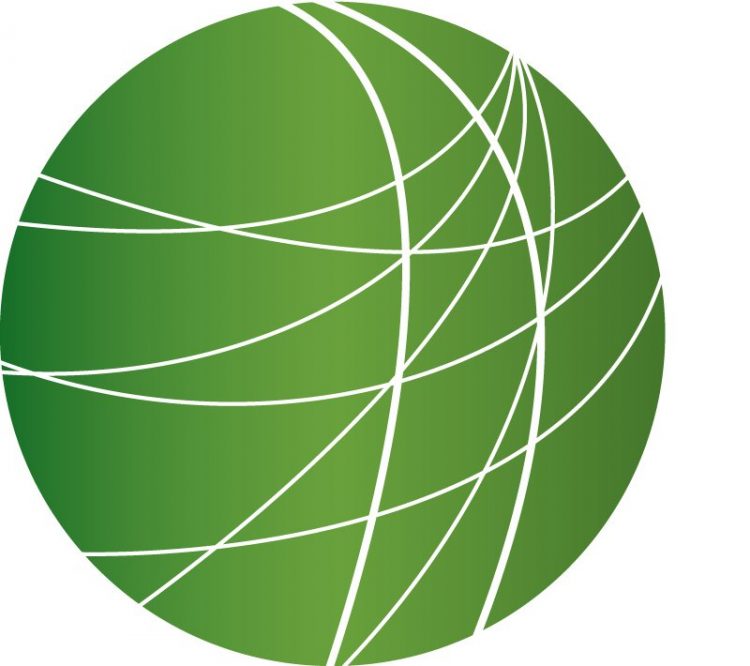 Headlines(5:27)
UK SUSPENDS BUSINESS RELATIONS WITH IRAN
A diplomatic crisis provoked by the capture of 15 British sailors by Iranian forces has deepened. The British government today announced that it has suspended bi-lateral business relations with Iran until significant progress is made on the release of the navy personnel. The sailors were captured at sea on Friday. Iran claims they were in Iranian territorial waters while Britain says satellite images prove the patrol boat was 1.7 nautical miles within the boundary of Iraqi waters.
ITALIAN PARLIAMENT VOTES TO RENEW AFGHAN MISSION
The Italian parliament last night approved legislation to continue financing its military mission in Afghanistan. Diletta Varlese reports.
The last time the Italian Parliament voted on the issue of financing the mission in Afghanistan, it led to the Prime Minister's resignation. While Prime Minister Romano Prodi stayed on after all, the vote on his foreign policy proposals was a highly charged event. All major Italian networks cut into regular programming to carry live coverage of the parliamentary debate. The final results came down at 10 'o clock last night local time; 180 in favor and 132 opposed to the renewed financing of the Afghan mission. The opposition split, with the coalition led by former Prime Minister Silvio Berlusconi voting against the measure. The vote has renewed the mandate of the ruling center-left coalition, but has greatly discouraged large numbers of Italians with anti-war sentiments. For FSRN, Diletta Varlese, in Italy.
OCCUPATION PROJECT IN BOSTON
The Occupation Project of Massachusetts today targeted Senator Ted Kennedy's office in downtown Boston. Chuck Rosina has more.
The group of veterans from the Smedly Buttler Brigade went into the office this morning to try to speak via phone with Senator Ted Kennedy in Washington DC. The group wants Kennedy to spearhead congressional efforts to bring the troops home. Nate Goldshlag helped organize today's action: (sound) "We're going in to tell Kennedy that we want him to be a leader in fighting against any more money for the war in Iraq, and to try to vote down all appropriations for it, except for what is necessary to bring people home." The group did not get to talk to Senator Kennedy today, but did have a lengthy discussion with one of his chief aids, who assured the group that he would convey their message. The veterans say that by the March 2008 proposed timeline to cut off of funding, another 1,500 US troops and tens of thousands of Iraqis would be dead. They will attempt to have a direct meeting with the Senator next week. Speaking on the floor of the Senate yesterday, Kennedy compared President Bush's surge to President Lyndon Johnson's escalation in Vietnam. For Free Speech Radio News, I am Chuck Rosina in Boston.
MANILA SCHOOLCHILDREN IN HOSTAGE SITUATION
Gunmen held 30 schoolchildren and teachers hostage on a bus in the Philippine capital today to demand free education and better housing for the poor. The hostage takers also complained about rampant corruption in the government. Girlie Linao reports from Manila.
The hostage takers were led by the owner of a day-care center that provides free pre-school education to children of impoverished families in a slum district in Manila. Armando Ducat, a 56-year-old engineer, said he only wanted to ensure that the children from his center would be able to go to university to have better futures. He demanded guarantees that the children would get free education as well as better housing. Ducat and his cohorts were armed with grenades and rifles. The hostages, who are students and teachers at Ducat's day-care center, were supposed to go on a field trip to a resort city just outside Manila. Instead, they spent the day waiting on the bus as police surrounded them. The hostages were freed unharmed after a 10-hour standoff, during which which Ducat also lamented about rampant corruption in the government and widespread poverty in the country. Critics of the government said the hostage crisis only reflected the desperation many Filipinos feel under the current administration. Recent surveys have shown that more Filipinos consider themselves poor and battle hunger everyday despite the government's claims of strong economic growth. For Free Speech Radio News, I'm Girlie Linao in Manila.
RIOT IN PARIS METRO
A riot broke out at one of Paris's main metro stations yesterday, after ticket inspectors allegedly wrestled a fare-dodger to the floor and handed him over to the police. Police later clashed with about 300 young people, who shouted insults about the police and about Nicolas Sarkozy, the right-wing candidate for France's presidency. Tony Cross reports from Paris.
Police charged groups of young people last night at the Gare du Nord; a huge mainline station, which is also a hub for Paris region transport. Some of the youths went on to smash shop windows and rob a shoe-store. The clashes started when two ticket-inspectors stopped a 32-year-old man who had jumped the turnstile to get to a train. The police say that he tried to head-butt the railway employees. They wrestled him to the ground and then took him to the police. As bystanders protested at the rough treatment handed out to him, more police arrived. When cries of "let him go" started to ring out, the police charged and things got uglier. The police were heckled and then the chants became political. "We'll get you, Sarkozy!" some of the crowd shouted, referring to the right-wing presidential candidate who quit his Interior Minister job this week to concentrate on his bid for higher office. Officials now say that the man at the center of the incidents is a Congolese without residency papers, who had already been ordered out of the country. Sarkozy has centered his election campaign on the issues of security and immigration. For FSRN, I'm Tony Cross in Paris.
Features
Torture Case Against Rumsfeld Dropped by District Judge
A US District Judge dismissed a suit against former US Secretary of Defense Donald Rumsfeld. The case was brought by 9 former detainees in Iraq and Afghanistan who alleged torture and human rights abuses against Rumsfeld. The judge said officials of the government have immunity against such suits, regardless of how appalling the allegations might be.
Bush Vows to Veto War Funding if Withdrawal Timeline is Attached(3:20)
Back in Washington, President Bush has renewed threats to veto a $122-billion war spending bill that includes a timeline for a troop withdrawal. Congress is all but guaranteed to challenge his threat and give him directions to withdraw. FSRN's Leigh Ann Caldwell reports.
Congress Prepares to Vote on Trade Authority(2:30)
A key date for the future of the President's so-called fast track trade authority comes this weekend, and key players in Congress and the Bush Administration are jockeying for their trade policies to be implemented. If Congress doesn't vote to extend the trade promotion authority, it will expire in June. Darby Hickey reports from DC.
Collapsed Septic Tank Leads to Humanitarian Crisis in Palestinian Village(3:04)
An Israeli drone plane shot and wounded three Palestinians in Beit Lahia, to the north of Gaza today. The attack comes on the heels of a tragedy yesterday in Um Alnasar village, when a septic tank collapse – killing five residents, wounding several others. FSRN's Rami Almeghari has more.
Quebec Voters Usher in Minority Government(2:32)
Results from Canada's Quebec Province are in, and for only the second time in Quebec's history, voters installed a minority government. Mostafa Henawat reports from Montreal.
Mexico's Social Security Reform Leads to Mass Protests(3:20)
Less than two weeks before the annual meeting of the International Monetary Fund in Washington DC, Mexico's Treasury Secretary, Agustín Carstens, has been named as the president of the World Bank's Committee for Development Policy. News of this comes as Mexico's legislative branch pushes through one of the most significant public sector reforms in more than a decade – reforms to the country's social security system for state workers has sparked huge protests throughout Mexico by workers opposed to the major changes to their hard-earned benefits. Vladimir Flores reports.
Scottish Wave Farms(3:30)
Britain's on the verge of becoming the first country to set legally-binding targets for cutting carbon emissions, with plans for a 60% cut on 1990 levels by 2050. That doesn't go far enough according to environmentalists, and some wonder how Britain is planning to meet these targets. Well, Britain's secret weapon could be Scotland; it's got Europe's wildest and windiest coastline; and it's got the renewable energy expertise. The devolved Scottish Parliament has just invested millions in nine marine energy innovations. Now the biggest commercial wave energy farm in the world is to be built off Scotland's coast. From Scotland, Naomi Fowler reports.