April 13, 2007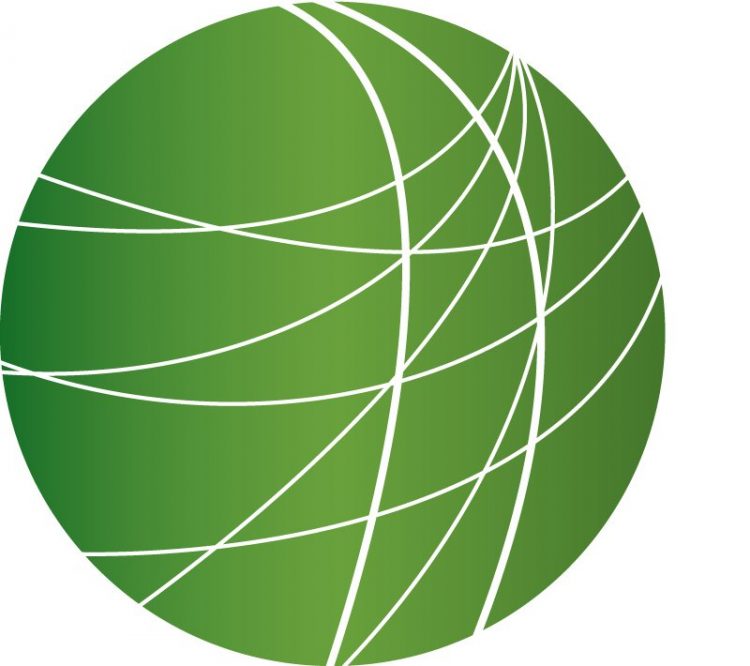 Headlines (4:50)
HOUSTON KICKS OFF NATIONAL WEEKEND OF CLIMATE ACTIONS
The nation's largest protest focused on global warming kicked off today. Demonstrators in Houston targeted investment banks funding new coal-fired power plants. Renee Feltz reports.
The Step It Up National Climate Action began today with protests from San Francisco to Washington, DC…and many cities in between: (audio) "I feel like a billion dollars. Thank you Merryl Lynch!" In Houston, Billionaires for Coal visited a bank that's funding dirty coal: "TXU is planning to build 3 new power plants. Merryl Lynch is the financial backer." Rain Forest Action Network organizer Tish Stringer wants the funding stopped: "Coal contributes 40 percent of greenhouse gas emissions annually from coal power plants. No new coal, its an outmoded technology and we should be focusing on solar and wind." The campaign's website, stepitup2007.org, states more than 1400 actions have been planned for Saturday. The grassroots campaign's participants want Congress to put America on a course to cut carbon emissions 80 percent by 2050. In Houston, I'm Renee Feltz for FSRN.
POSADA CARRILES RELEASE BLOCKED BY COURT
The US Fifth Circuit Court of Appeals has blocked the release of anti-Castro militant Luis Posada Carriles. The emergency order came shortly after a $350,000 bail bond had been deposited for his release. Posada Carriles is wanted on terrorism charges in both Cuba and Venezuela for his suspected role in the bombing of a Cuban airliner in 1976. Although Posada Carriles has an extensive criminal background, the charges he faces in US court relate only to immigration violations. His trial is set for May 11th.
32ND ANNIVERSARY OF THE START OF LEBANON'S CIVIL WAR
This week marks the 32nd anniversary of the 15-year civil war in Lebanon that claimed as many as 200 thousand lives and caused an estimated $25 billion in damage. In the wake of last summer's 34-day Israeli military campaign, Lebanon is now facing its worst political crisis since the end of the civil war in 1990. Jackson Allers has more from Beirut.
On April 13, 1975, a group of Christian gunmen ambushed and killed a busload of Palestinians traveling through Beirut. The incident sparked a 15-year civil war that devastated Lebanon's infrastructure and ushered in two foreign occupation forces – the Syrians and the Israelis. Now, Lebanon faces another potential civil war with two main political camps vying for control of the government. The opposition, led by the Hizbullah party with their Christian allies from the Free Patriotic Movement, is calling for more representation in the government. The government says the opposition protests are an attempt to block a United Nations Security Council resolution investigating Syria's alleged involvement in the 2005 assassination of the anti-Syrian former prime minister, Rafik Hariri. The two political camps have failed to mediate the demands of the opposition…and patience is running thin. This, as confirmed reports indicate that arms sales in the Christian north and interior sections of Lebanon have increased. Even with diplomatic efforts spearheaded by Saudi Arabia, an end to the political stalemate is nowhere in sight. From Beirut, Lebanon, this is Jackson Allers for Free Speech Radio News.
ECUADOR TO HOLD CONSTITUENT ASSEMBLY SUNDAY
Ecuador will hold a historic referendum on Sunday to determine if citizens want a Constituent Assembly with the power to dissolve the country's current parliament. Quito correspondent, Joseph Mutti, has more.
If the majority of Ecuadoreans vote "yes" on Sunday – and all the polls indicate they will – an elected Constituent Assembly will form later this year to draft a new Constitution. In the process, the National Assembly will become defunct. While there is widespread popular support for the dissolution of the current legislative body, President Rafael Correa has voiced concern over possible fraud by the power structure he is trying to dislodge. Big business and the traditional ruling elite have teamed up to defeat the referendum, and because of Correa's overwhelming 70% approval rating his opponents may resort to drastic measures to derail a 'yes' vote – even if this only means reducing the margin of Correa's win. Correa, who has battled hard to bring the vote to the fore, expressed doubts on Thursday about the transparency of the Supreme Electoral Council  – the body tasked with overseeing the referendum. The popular president, who has promised widespread radical social reform, has gambled his entire political future on Sunday's vote and says he will pack up and go home if the 'no' vote wins. For FSRN, I'm Joseph Mutti.
IMUS FIRED FROM CBS
And finally, radio shock jock Don Imus has been fired by CBS for his disparaging comments about the Rutgers womens basketball team last week. The CBS decision came one day after MSNBC announced that it would no longer carry the Imus simulcast.
Features
Wolfowitz Faces Favoritism Scandal (3:10)
The World Bank and International Monetary Fund join together for their yearly spring meeting in Washington Saturday – but it's being overshadowed by a corruption scandal involving the Bank's President, Paul Wolfowitz, and his girlfriend, a former World Bank employee. FSRN's Nan McCurdy has more from Washington.
Tension in Kurdistan (3:30)
Iraqi forces will continue to guard Baghdad's Green Zone, where a suicide bomber took eight lives yesterday, including three members of parliament, and wounded at least 20 others. An umbrella group called Islamic State of Iraq claimed responsibility for the attack. A separate attack destroyed a bridge that spans the Tigris River in Baghdad yesterday, and killed at least seven people. And in northern Iraq, Kurdish leaders traded insults with Turkish leaders who are threatening to intervene militarily in the country. Hiba Dawood has more on that story.
Weekly Political Round Up (2:20)
In this week's political news round-up, FSRN's Ingrid Drake reports from DC on the move towards national elections reform, democracy for DC's residents, and which candidate tops one of the nation's most powerful political action committee's list.
Fear of Reoccurring Racial Tensions Plague South Asians in Uganda (3:10)
Calm has returned today to Uganda's capital one day after five people were killed in racially motivated attacks. A group of native Ugandans demonstrating against a deal that would hand over a national forest reserve to an Indian businessman attacked random South Asian bystanders. Although the government has assured Asian communities that they would receive full security, FSRN's Emmanuel Okella reports that many are still fearful of a possible re-occurrence of hate crimes against them.
The Impacts of Climate Change on Water in India (5:00)
The world's leading climate experts have issued their bleakest forecasts of the impacts of global warming, predicting glacier melt in the Himalayas and reduced crop yields and cholera outbreaks in South Asia. According to the UN Panel on Climate Change, Asia's heavily-populated mega delta regions will be at greatest risk of flooding from the sea as well as from the rivers. The report predicts the earth is likely to warm by more than five degrees Fahrenheit during this century, which will result in largely negative consequences for biodiversity and ecosystem goods and services, such as water and food supply. FSRN correspondent Vinod K. Jose reports from New Delhi.
Former LAX Hotel Workers Say They Were Fired for Union Activity (3:40)
Two former LA airport hotel workers recently filed charges with the National Labor Relations Board, claiming that they were terminated because of their union activity.  FSRN's Leilani Albano reports.