October 25, 2007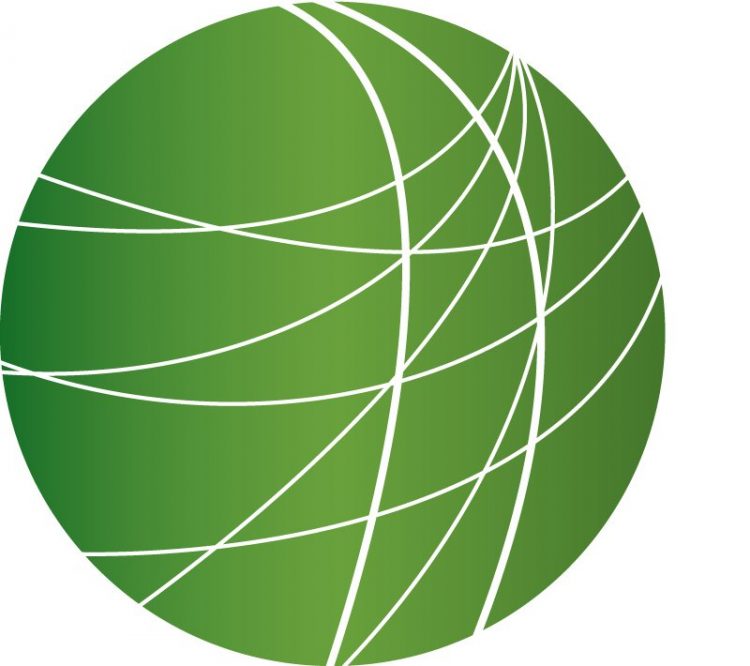 The US Announces Sanctions on Iran
Democrats Criticize Bush Administration Handling of Corruption in Iraq
S-CHIP Legislation Still a Hot Topic on the House Floor
Thousands of Poor in India March to Protest Corporate Land Grabs
Freedom of Press Contentious in Nepal
HEADLINES
Turkey Ratchets Up the Rhetoric
The Turkish government has once again issued a warning to Kurdish rebels that Turkey will meet guerrilla attacks with force. The Turkish military has already begun shelling suspected encampments within Northern Iraq but the rhetoric used today by the Turkish president leaves little doubt that plans for a broader assault are in the works. US officials have expressed concern about Turkish threats of military action in what has been the most stable area of Iraq since the US-led invasion. Iraq has sent a high-level delegation to Ankara to hold emergency talks with Turkish officials tomorrow.
Italian Judge Throws Out Case Against US Soldier
An Italian judge has thrown out charges against a US soldier in the case of the 2005 shooting death of an Italian intelligence agent escorting journalist Guiliana Sgrena to the Baghdad airport. Diletta Varlese reports.
The Italian High Court of Justice ruled in favor of the defense by declaring that Italy had no jurisdiction over the case. US soldier Mario Lozano had been charged with voluntary homicide for opening fire on a car carrying Italian special agent Nicola Calipari and the journalist and recently-freed hostage, Guiliana Sgrena. Lozano argues that he was only doing his job when he began shooting at the car from his checkpoint along the road to the Baghdad airport. His defense claims the car was speeding and had ignored warning shots to slow down. Sgrena, who survived the shooting, denies this. Lozano was to be tried in absentia as the US had refused his extradition. Lozano's attorney argued against the Italian trial, citing an agreement signed by the so-called "Coalition of the Willing" which gives the US the only legal jurisdiction in such matters. Speaking after the decision, Giuliana Sgrena called the ruling "an obvious show of the USA's arrogance" and a loss of Italian sovereignty. Although prosecutors can appeal the ruling, the case appears to be closed. For FSRN, I'm Diletta Varlese in Brescia, Italy.
Philippine President Pardons Her Corrupt Predecessor
Philippine President Gloria Macapagal Arroyo today pardoned her predecessor, Joseph Estrada, who was sentenced to life in prison last month for plundering the treasury. Girlie Linao reports from Manila.
The pardon paves the way for the release of jailed former Philippine president Joseph Estrada, who has been detained for more than six years while undergoing trial. Authorities said Estrada could be a free man as early as Friday morning. His family, allies and supporters are already preparing a grand homecoming. President Gloria Macapagal Arroyo granted Estrada pardon despite mounting opposition to the move. Critics assailed the grant of pardon to Estrada as a mockery of the country's justice system and a setback to the government's anti-corruption campaign. In her order, President Gloria Macapagal Arroyo restored civil and political rights taken away from Estrada when he was convicted of plunder and sentenced to life in prison on September 12. She, however, did not rescind the court's order for Estrada to return some of the wealth that the justices ruled to be ill-gotten. Opposition politicians say they doubt Arroyo's sincerity in pardoning Estrada and believe it was a tactic aimed at easing pressure on the government amid new bribery and corruption scandals. For Free Speech Radio News, I'm Girlie Linao in Manila.

EU Debate Over Emissions Standards for Vehicles
The European Parliament has proposed a 3 year extension of its deadline to require car manufacturers to develop eco-friendly vehicles. Cinnamon Nippard has more from Berlin.
Around 15 million cars are sold each year in the EU and cars account for more than 10% of CO2 emissions in Europe. The EU target to reduce average new car emissions to 120 g per kilometre was first proposed by Germany in 1994. That's just under half a pound of carbon dioxide per mile. But this target has been postponed 3 times now. The European Commission earlier this year suggested allowing 10 grams more per kilometer, but the European Parliament's environmental committee opposed this. However the EU Parliament reached a compromise yesterday by supporting a non-binding target of 125 grams per kilometre by 2015, arguing that the auto industry should get an extra 3 years to develop cleaner cars. But environmentalists point out that the auto industry has already had 13 years to adapt. They say that the EU should stick with its original emissions targets by 2012 and reduce permitted limits even further by 2020. Car makers responded by saying such caps could force up vehicle prices and lead to thousands of job cuts, and are unfair to producers of high-emitting luxury cars like Porsche and BMW. The proposal must now go to the Council of EU member states for further consideration. Cinnamon Nippard, reporting for Free Speech Radio News in Berlin.

Milwaukee Passes Sweat-Free Ordinance
Milwaukee, Wisconsin has become became the first US city to adopt a "Sweatshop-free" ordinance prohibiting the city government from purchasing any goods made in sweatshops. Molly Stentz reports from WORT in Madison.
The ordinance adopted in Milwaukee requires all companies which contract directly with the city for any goods or services to sign an affidavit proving their products are produced under fair labor conditions. While other, more limited ordinances have been passed by city governments around the country, they have only applied to apparel. Milwaukee Alderman Tony Zielinski introduced the ordinance: (audio) "The way my ordinance works is any purchases in excess $30,000 – irrespective of what it is – would be required to be purchased from a supplier or a producer that can demonstrate that those products were produced in a non-sweatshop environment." While the ordinance is the most extensive of its kind so far, Alderman Zielinski hopes that it is just the beginning of a movement toward city governments using their purchasing power to affect change. (audio) "Manufacturers companies are going overseas in droves to take advantage of exploited workers for economic gain so they can increase their bottom line, their profits. The more municipalities we get to pass this kind of legislation, the more impact we'll have on the market." The ordinance will take effect in 60 days. This is Molly Stentz, reporting from Madison, Wisconsin.
FEATURES
The US Announces Sanctions on Iran (1:29)
US Secretary of State Condoleeza Rice and Treasury Secretary Henry Paulson today announced a set of sanctions against Iran that would, in Rice's words, "Provide a powerful deterrent to every international bank and company that thinks of doing business with the Iranian government."
"Because of the Revolutionary Guards support for proliferation and because of the quds force support for terrorism, acting under US law and consistent with our intl obligations, the US today is designating both of these groups. We are similarly designating 3 Iranian state-owned banks—Bank of Melli and Melat for their involvement in proliferation activities, and Bank Suderat as a terrorist financier."
The Islamic Revolutionary Guard Corps is the largest arm of the Iranian military, while the Quds Force is a special forces unit whose main objectives, according to the Federation of American Scientists, are to train and finance revolutionary movements. Several individuals are also included in the list of those designated for sanctions. No one will be allowed to conduct business with designees, and all of their assets within the US jurisdiction will be frozen. Rice concluded by saying she's open to the peaceful use of nuclear power in Iran and is open to talks with Tehran. The Washington Post is calling the sanctions, the broadest set of punitive measures imposed on Tehran since the 1979 takeover of the US Embassy.
Democrats Criticize Bush Administration Handling of Corruption in Iraq (4:11)
At a hearing today for the Government Oversight committee, Democrats criticized Secretary of State Condoleezza Rice on being vague about corruption and contractors in Iraq. Rice took heat for not denouncing out-right an order made by Iraqi Prime Minister Nouri al-Maliki. In that order, Maliki demands that he give approval to any corruption investigation of high-ranking ministry officials – including himself. Rice claimed the information was all new to her. Karen Miller has more.
S-CHIP Legislation Still a Hot Topic on the House Floor (2:25)
The House of Representatives is considering the State Children's Health Insurance Program today. The new version of the S-CHIP legislation makes some changes in an effort to appease Republicans. Among those changes, it tightens up language about eligibility for undocumented immigrants. However, the timing of the vote does little but dissuade Republicans from joining. FSRN's Leigh Ann Caldwell reports.
Thousands of Poor in India March to Protest Corporate Land Grabs (4:38)
The battle over land rights in India has intensified in recent years. Whole segments of Indian society – mostly poor indigenous tribes – claim their land is slowly being taken by powerful development groups that plan to use it for Industrial Townships and special economic zones. In a move to counter this unhindered development, some 25-thousand poor tribe members from various parts of India have been marching to Delhi. They hope to press the government for an equitable solution in order to avoid the displacement of thousands. Binu Alex reports from western India
Freedom of Press Contentious in Nepal (5:11)
As tensions in Nepal mount over an impasse between Maoist rebels and the Nepali Government, press freedom in the country has come under attack. During the Royal Nepalese regime, journalists suffered myriad persecutions – ranging from detention, assault and abduction, to disappearance. The eclipse of royal autocracy, the advent of democracy in April 2006, and the participation of Maoist rebels in the government provided hope for expanded freedom of the press. But press freedom continues to suffer – some of it at the hands of the Maoists. They have been accused of abducting Nepalese journalists unsympathetic to their cause. And as PC Dubey reports from Kathmandu, the government has done very little to provide a safe environment for the press in the country.