April 16, 2007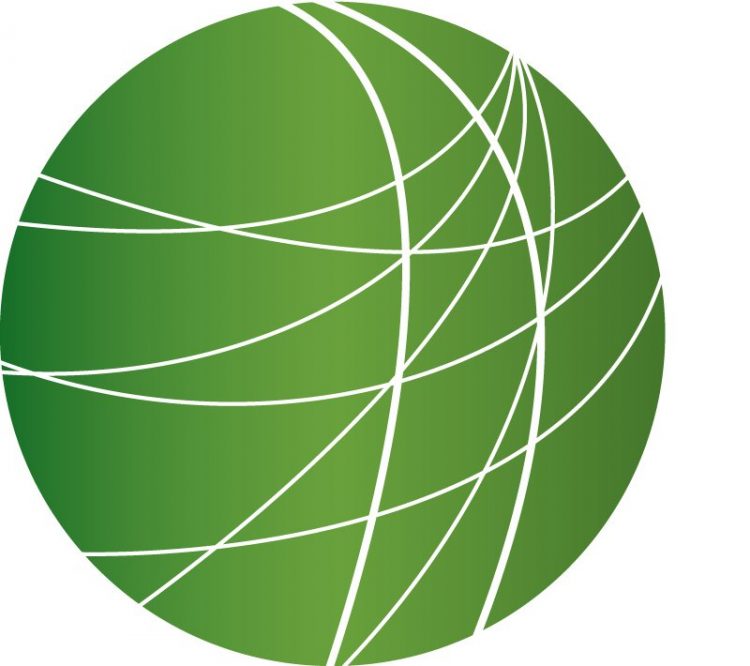 Headlines (5:00)
VIRGINIA TECH CAMPUS SHOOTING
The campus of Virgina Tech has been shut down in the wake of a shooting spree that killed at least 31 people today. The gunman is reportedly among the dead. The killing spree began this morning at one of the school's dorms and finished in an engineering classroom on the other side of campus. Today's rampage was the deadliest campus shooting since Charles Whitman killed more than a dozen people from the top of the University of Texas clock tower in 1966.
JOSE PADILLA TRIAL BEGINS
Jury selection began today in Miami in the trial of Jose Padilla, the U.S. Citizen once suspected of plotting a radioactive "dirty bomb" attack within the U.S. Mitch Perry reports.
A federal judge ruled today that prosecutors can refer to the September eleventh terrorist attacks in only a narrow way in Jose Padilla's terrorism support trial. The judge also ruled that federal prosecutors can't suggest that Padilla and two co-defendants were involved. Prosecutors said there was never any intent to link Padilla and the other defendants to the attacks. But they said there will be testimony connecting the defendants to al-Qaeda. It's been nearly five years since then-Attorney General John Ashcroft declared the US had thwarted an al-Qaida plot to detonate a radioactive "dirty bomb" in a major city and had arrested a "known terrorist" as its main suspect. However, as jury selection begins today, the case against Padilla and his two co-defendants has no mention of the "dirty bomb" allegations. Padilla and the others will instead be tried on charges of conspiracy to "murder, kidnap and maim" people overseas and of providing support to terror groups. They face life in prison if convicted. Mitch Perry, FSRN, Tampa.
NK MISSES ITS NUCLEAR REACTOR SHUTDOWN DEADLINE
North Korea missed the deadline this weekend to begin shutting down its nuclear program. The reclusive state had been given sixty days to comply with a deal made earlier this year. FSRN's Jason Strother reports from Seoul.
The deadline passed on Sunday and there is still no sign that the North is preparing to take its main Yongbyon nuclear facility off line. Pyongyang had warned that it would not begin to dismantle its atomic weapons program until it has recovered funds from an overseas bank account. The Bush Administration froze the 25 million dollar account, saying it was used to launder counterfeit currency. Macau's Banco Delta Asia announced last week that the assets were ready for the North to withdraw. Washington's chief negotiator, Christopher Hill says the U.S. is willing to give Pyongyang a few more days to comply. The agreement came after multilateral talks in February with South Korea, The US, China, Russia and Japan. In return for halting operations, North Korea would receive fuel and food aid from the other five nations. Seoul was to begin delivery of 400 thousand tones of rice to its impoverished neighbor this week, but South Korean media reports indicate that the government may hold off until Pyongyang takes steps to turn off the reactor. Reporting for Free Speech Radio News from Seoul, I'm Jason Strother.
CRACKDOWN ON RUSSIAN OPPOSITION MOVEMENT
The public image of Russian president Vladimir Putin has been scarred by a violent police crackdown on two opposition protests this weekend. Nine thousand riot police turned out to contain a demonstration by 2000 opposition activists on Saturday in Moscow. Police in St. Petersburg attacked protesters as they left an opposition rally on Sunday. Police arrested nearly 300 people in the two days of anti-Kremlin protests. The Russian news agency, Interfax reports that many of the arrests were for yelling anti-government chants. Although Putin enjoys a high popularity rating, the protests indicate a current of discontent ahead of December's parliamentary elections.
GERMAN MILITARY ACCUSED OF RACIST TRAINING
A video depicting a German army trainer ordering a soldier to imagine he was shooting at African-Americans in the Bronx has provoked outrage in New York and among American civil rights leaders. Cinnamon Nippard reports from Berlin.
The German Defense Ministry has condemned the video, saying such behavior is "absolutely unacceptable". The video was filmed last July but only brought to the army's attention in January after a soldier found it on a German website and reported it to his seniors. The German army has since opened an investigation, but this is just the latest in a series of scandals facing the German military. 18 army instructors are currently on trial, accused of abusing and humiliating recruits during their training in 2004. And last year, photos emerged of German soldiers serving in Afghanistan posing with skulls. This latest incident will put more pressure on the German military to review its training methods. For Free Speech Radio News in Berlin, I'm Cinnamon Nippard.
LANDSLIDE IN ECUADOR'S CONSTITUTIONAL REFORM REFERENDUM
Preliminary results and exit polls from Ecuador's referendum on a constituent assembly indicate that the measure has passed by a landslide. The win comes on the heels of an announcement by President Rafael Correa that Ecuador has completely paid off its debt to the International Monetary Fund. Members elected to the constituent assembly will have 6 months to rewrite the country's constitution. Ecuador's electorate will then vote on the draft constitution in a second nationwide referendum.
Features
Generals Call for an End to War in Iraq (4:00)
As Shiite leader Moqtada al Sadr pressures Iraq's Prime Minister to set a timetable for withdrawal of US troops, Senate Majority leader Harry Reid and retired generals say the war has eroded the US' moral standing in the world. Today, they urged President Bush to end the war in Iraq. Nan McCurdy has more from Capitol Hill.
Sadr Bloc Leaves Iraqi Government Over PM's Refusal to Set Timetable for US Troop Withdrawal (2:40)
Iraqi Prime Minster Al Maliki's refusal to set up a timetable for US forces to leave has led today to the resignation of the Sadr bloc from the Iraqi government. The announcement could mean that Mehdi Army militias could resume fighting on Baghdad's streets. Hiba Dawood has more.
Group Opposing Military Recruitment in Schools Seeks Equal Time to Address Students (3:30)
As schools across the nations, military recruiters are coming to campuses in Albuquerque, New Mexico, with the hope of persuading students to join the military. In response to that effort, a coalition of activist groups in the city is working to offer students an alternative point of view. Leslie Clarke has more on the story.
Holocaust Survivors Face Obstacles in Israel (3:12)
Today is Holocaust Memorial Day, and as the world marks 62 years since World War II, Israel focuses on the plight of survivors. 250,000 remain alive: all are old; many are ill, and one third live under the poverty line. Due to Israeli bureaucracy, most receive no benefits at all, despite years of reparation payments from the German government. Other who are not exempted are caught up in such a tangle of red tape that they don't receive the benefits they are entitled to. Some find life in Israel so difficult, the move to Germany, where conditions for Holocaust survivors are better. Irris Makler reports from Jerusalem.
Step It Up 2007 Day of Climate Action (3:15)
More than 1400 actions took place this Saturday across the US, as part of the Step It Up 2007 Day of Climate Action, a grassroots movement aimed at focusing on global warming and its effects. In San Francisco, activists from the Rainforest Action Network a mock "Billionaires for Coal" party at Morgan Stanley Freidman, Goldman Sachs and Lehman Brothers offices – urging the banks to invest in renewable energy instead of new coal developments. Activists say burning coal is a main contributor to carbon dioxide, a leading cause of global warming.  FSRN's Christina Aanestad files this report.
Tomato Pickers Celebrate McDonalds Victory; Will Target Burger King Next (3:20)
The Coalition of Immokalee Workers claimed victory in their fight for dignity and fair wages, when the McDonald's corporation agreed to pay a penny more per pound for the tomatoes they purchase from Florida growers. The Coalition and supporters gathered in Chicago to celebrate and launch their next campaign, targeting Burger King.  FSRN's Andalusia Knoll reports from Chicago.