March 06, 2007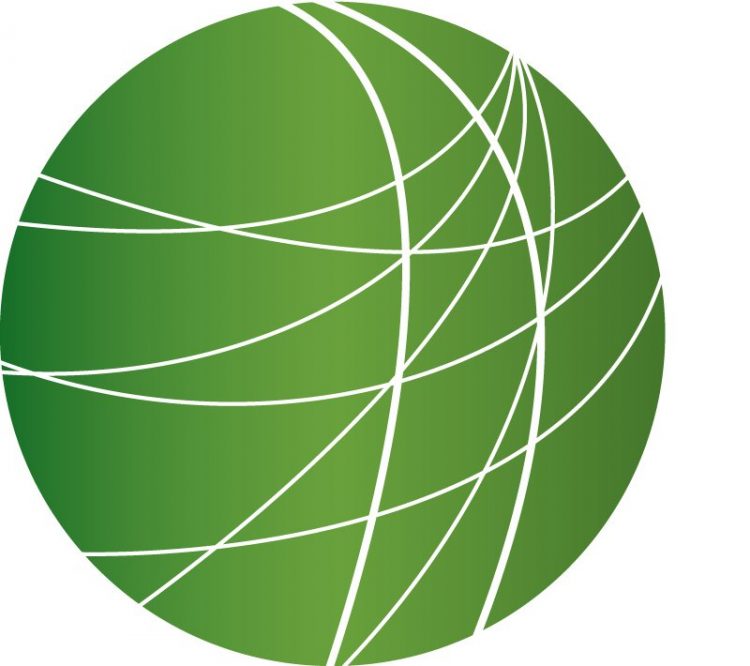 Headlines (5:00)
TWO EARTHQUAKES SHAKE SUMATRA
A 6.3 magnitude earthquake and subsequent aftershock struck the Indonesian island of Sumatra today. The first earthquake hit at approximately 11am local time. The aftershock, which measured 6.0 on the Richter scale, struck 2 hours later. The quakes left at least 70 people dead and reduced hundreds of homes to rubble.
UGANDAN PEACEKEEPERS ARRIVE IN SOMALIA
In Somalia, Around 400 African Union peacekeepers from Uganda arrived at Mogadishu's international airport early today amid tight security. Abdurrahman Warsameh has the story.
The Ugandan troops serving as the vanguard of a larger African Union peacekeeping force will help the weak central government assert its authority and replace the Ethiopian troops that have been in Somalia since late December. The Ugandan troops spokesperson, Paddy Ukonda told reporters at the airport that the Ugandan troops did not come to Somalia to fight with the Somalis but to help them. The UN-Authorized AU peacekeeping force brought in a number of armored vehicles with them to help protect the transitional Somali government. Shortly after their arrival mortars were launched at the Mogadishu airport where a welcome ceremony for the Ugandan troops was underway. There were no casualties among the troops as the mortars hit sand at nearby beach. But a gun battle that ensued around the former ministry of defense building in Mogadishu where Ethiopian troops are stationed has left at least one civilian is dead and six others wounded after a passenger bus was caught in the crossfire. No group has claimed responsibility for the latest attack but the defeated Islamists have vowed to wage guerrilla war against any foreign forces that come to Somalia as they abandoned the capital late last December. Reporting for FSRN this is Abdurrahman Warsameh in Mogadishu.
AGUSTIN AGUAYO SENTENCED
US Army specialist Agustin Aguayo was sentenced to 8 months in prison today after pleading guilty to absence without leave. Aguayo was found guilty of the more serious charge of desertion. After serving one tour of duty, the army medic applied for conscientious objector status. Aguayo slipped away from his base in Germany after his CO application was rejected and another deployment was pending. The judge at his court martial ordered Aguayo demoted and discharged for bad conduct upon the completion of his sentence.
LEGISLATION FOR VETS WITH PSTD
In Washington DC, Legislation introduced into Congress today may help veterans and service members to receive treatment for post-traumatic stress disorder. Naji Mujahid reports from Capitol Hill.
Virginia Democrat, Representative Jim Moran and Illinois Republican, Representative Ray LaHood joined with the Veterans of America to introduce legislation today that would give veterans and service members better access to treatment for post-traumatic stress disorder, or PTSD. PTSD has become increasingly common among troops returning from Iraq and Afghanistan , but treatment has often been described as inadequate. The Lane Evans Mental Health and Benefits Act aims to expand PSTD treatment available to affected service members. This legislation, if passed, will make three significant changes to the current system of mental health services for veterans of Iraq and Afghanistan. It will widen the window that returning troops have to seek treatment from 2 years to 5, mandate mental health screening for all, and create a database to collect and track health care data of service members and veterans. Representative Patrick Kennedy (sound). On the Senate side, Illinois Democrat Barack Obama and Maine Republican Olympia Snowe introduced similar legislation on January 4, 2007. For Free Speech Radio News, I'm Naji Mujahid.
DENGUE FEVER OUTBREAK IN PARAGUAY
Paraguay has declared a national state of emergency due to an epidemic of Dengue Fever which has alarmed health officials in Paraguay and in northern Argentina. Marie Trigona reports from Buenos Aires.
At least 15,000 people in Paraguay have been infected with the Dengue virus in the last 2 months. The disease, which causes headache, high fever, muscle and joint pain, and potentially fatal internal bleeding is transmitted by mosquito. Ten people have died already in Paraguay, including the Ministry of Health head nurse. Heavy rains and high temperatures in the region have allowed dengue carrying mosquitoes to proliferate. Health officials in Argentina are working to prevent a possible outbreak, So far 121 cases of dengue infections have been reported throughout the country, although 19 patients caught Dengue while in Paraguay. For Free Speech Radio News I'm Marie Trigona in Buenos Aires.
Features
Scooter Libby Guilty, Faces Up to 30 Years (3:00)
Lewis "Scooter" Libby was found guilty today on four out of five counts of perjury and obstruction of justice. The former aid to Vice President Cheney could spend up to 30 years in jail. Nan McCurdy has more from Washington D.C.
US Attorneys Speak Out on Bush Administration's Threats (4:30)
Fired US attorneys say there were threatened by the Bush Administration against speaking about their termination. Six of the eight attorneys who the Administration asked to step down one day in December, spoke out for the first time today. And as FSRN's Leigh Ann Caldwell reports, they did not speak highly of their former employer.
Ghana: Celebrating 50 Years of Independence from Colonial Rule (2:00)

Those were just some of the sounds from Independence square in Accra, Ghana's capital city, where representatives from all over Africa and the world joined Ghanaians in paying homage to Ghana's past political leaders and celebrating the country's 50 years of independence from colonial rule. As the first African nation south of the Sahara to gain independence in 1957, Ghana's achievement was – and has been seen as, not just as a step toward freedom for Ghana, but for the continent as a whole, which has suffered at the hands of slavery, which ended officially, 250 years ago this month. FSRN's Christabel Nsiah-Buadi reports from Accra.
Bombing Doesn't End in Baghdad (2:30)
No single day passes without news on an explosion in Iraq, and Baghdad gets the largest share. Despite the increasing number of U.S. and Iraqi soldiers, and checkpoints, explosions still occur. Hiba Dawood has this report.
Ideologically Driven HIV/AIDS Policies Provide Little Hope (2:00)
The HIV/AIDS epidemic has increased across Asia in recent years. The US government provides assistance to Asian countries to fight the crisis, but medical experts say those initiatives are impeded by ideologically driven policies that are scientifically unsound. Yanmei Xie has the story in Washington D.C.
CSU Instructors Decide Whether to Strike (2:30)
California State University instructors are deciding whether they will move forward with a work stoppage at the state's 23 college campuses, in what could be the largest university instructor strike in US history. Leilani Albano has more.
Second Man to Die for One Crime on Texas' Death Row (4:30)
A Houston man set to die tomorrow had his latest appeal denied on Wednesday. Renee Feltz has more on why Joseph Nichols may be put to death for a murder even though another man has already been convicted – and executed – for the crime.