July 05, 2007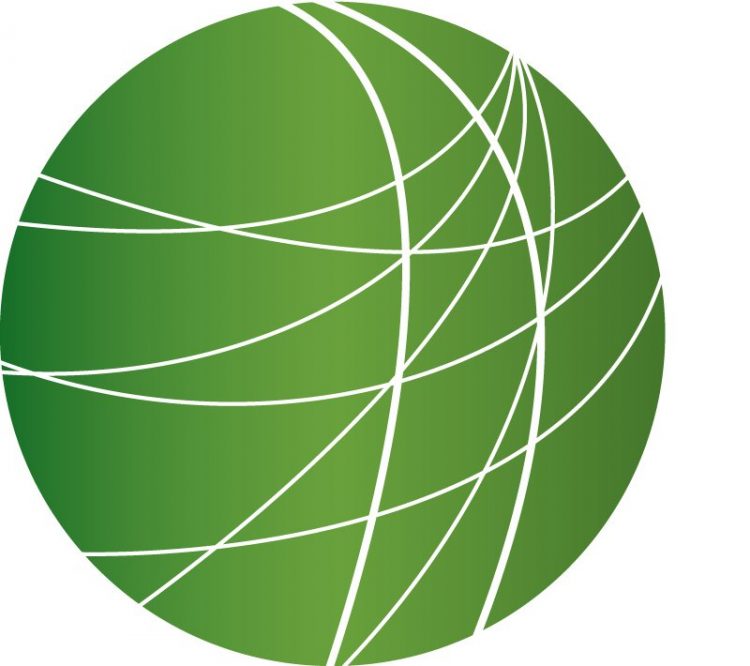 Headlines (5:42)
STANDOFF CONTINUES AT RED MOSQUE
A standoff at a controversial mosque in Islamabad is in its third day today. Reports from the area tell of smoke coming from the compound after large explosions were heard earlier today. The Lal Masjid, or "red mosque", has sparked controversy for demanding the imposition of Islamic Sharia law in Pakistan's capital city. The current standoff began on Tuesday after a shootout between mosque students and police at a nearby check point. Pakistani security forces detained the mosque's lead cleric on Wednesday as he tried to escape the compound dressed in a burka. He has since called on those inside to surrender. Interior Minister Aftab Sherpao told a press conference earlier today that he believes 300 to 400 students remain inside of the compound, among them around 50 hard-line militants.
CAR BOMB KILL MEMBERS OF BAGHDAD WEDDING PARTY
A car bomb in southern Baghdad has killed at least a dozen members of a wedding party and wounded 25 others, including the bride and groom. The attack reportedly took place outside of a photo studio in a Shiite neighborhood where the wedding party had gathered for portraits.
DEADLY RAID ON BAGHDAD CHRISTIAN NEIGHBORHOOD
Meanwhile, a majority Christian neighborhood in Eastern Baghdad witnessed a level of violence today that has mostly plagued Shiite and Sunni areas. Hiba Dawood has this report.
Masked gunmen rode three pick-ups into the Christian neighborhood of New Baghdad, opened fire a shop keepers, took 5 people hostage, then fled the area. The raid left at least 3 people dead and 25 wounded. New Baghdad residents say that police blocked all entrances and exits to the neighborhood when they arrived on the scene to investigate after the gunmen left. This caused further panic for residents already shaken by the attack. Violence against non-Muslims is now on the rise and is perhaps part of a campaign to target groups that have not been involved in the ongoing sectarian warfare between Sunnis and Shiites. No group has claimed responsibility yet as has become the norm for attacks of this nature. For FSRN, I am Hiba Dawood.
PTSD MARINE RELEASED FROM COURT MARTIAL HEARINGS
A 16 year Marine Corps veteran with Post Traumatic Stress Disorder will be allowed to stay in the service and receive medical care after public pressure forced Camp Pendleton's commanding officer to call off his court martial. Aaron Glantz has more.
Free Speech Radio News first reported on the case of Cody Miranda on Tuesday. After returning from a tour in Iraq, the Marine was diagnosed with and Post Traumatic Stress Disorder, Bipolar Disorder, Insomnia, and Sleep Apnea. Miranda divorced his wife and pulled away from his son. He started drinking too much, went AWOL and was found in possession of cocaine. But rather than give him treatment for his illness, the Marine Corps lowered his rank to private from staff sergeant, threw him in the brig multiple times (most recently or being five minutes late for a hearing), and began court martial proceedings that would have led to a dishonorable discharge – which would deny medical benefits Miranda needs to get his life right again. After Free Speech Radio News broadcast this story on Tuesday, however, the Marine Corps called off the court martial and gave Cody Miranda two options — a medical discharge from the service or assignment to the Wounded Warrior Battalion, where he would work with other soldiers facing similar issues. … Either way, it seems, Cody Miranda will get the care he needs. For Free Speech Radio News, I'm Aaron Glantz.
PEACE PRESENCE AT JULY 4TH PARADE
The town of Willimantic, Connecticut, hosts an annual Fourth of July parade where diversity of opinion is welcomed and this year drew a large anti-war contingent. Melinda Tuhus reports.
(Chants: "Bring our troops home now!") One woman gave a thumbs down to the peace contingent. She says the 9/11 terrorists were tied to Iraq, something even President Bush no longer claims (sound): "I feel they did bad to us. I think we should kill 'em all. I think anybody who believes in Allah should be out." More common, though, were lots of flashing peace signs and warm applause, like from Carol Lawrence, who was there with several kids from a shelter. She said it was time to bring the troops home (sound): It'd be great if people could realize a new way of doing things, instead of fighting." Susan Klein, a member of the peace contingent, was gratified after marching in her first Willimantic Fourth of July parade (sound): "It felt great to be with a large contingent of people who were against the war and in favor of peace, in all its aspects. And we were cheered all along the way on both sides by a tremendous audience." For FSRN, I'm Melinda Tuhus in Willimantic, CT.
FELONY CHARGES DROPPED AGAINST HOUSTON SIN FRONTERAS ACTIVISTS
Felony charges have been dropped against 2 activists who attempted to shut down a private immigrant processing center in Houston. FSRN's Renee Feltz has more:
In early June, Ashley Turner and Ben Browning used bicycle U-locks to lock their necks to a privately run detention center's entrance and exit gates. The two called for an end to immigration raids during their direct action, which prevented buses from leaving the facility for several hours. They faced 2 charges each; misdemeanor trespassing and felony manufacture of a criminal device. The device refers to their U-locks. Harris County Grand Jurors have decided to drop the later charge due to lack of probable cause. They still need to raise $4,000 in legal fees, and have a hearing regarding their misdemeanor charge on July 24. The pending charge could land them in jail for 6 months and they face up to a $2,000 each in fines. Turner and Browning will likely use a necessity defense against the trespass charge, arguing that they had to put their bodies on the line in order to slow down and expose immigrant raids, detention and deportation amid rising xenophobic sentiment and failed comprehensive immigration reform. From Houston, I'm Renee Feltz for FSRN.
Features
India and Pakistan Exchange Prisoners As Part of Peace Process (3:07)
Another round of peace talks between India and Pakistan ended in New Delhi on Wednesday with the leaders of both countries claiming substantial progress on several issues including visa regimes, drug trafficking, consular access to prisoners and the creation of a committee to visit jails in each other's country. India and Pakistan also exchanged around a hundred prisoners. More than a thousand Indian and Pakistani nationals languish in each other's prisons, caught in their rocky history of rivalry. It's hoped that the prisoner exchange will foster goodwill as South Asia's nuclear rivals seek to push forward their sluggish peace process. From New Delhi, Vinod K. Jose reports.
BBC Correspondent Released After Four Month Captivity (3:35)
Both Palestinian factions, Hamas and Fatah, are trying to make political capital out of the release of BBC correspondent Alan Johnston, who was freed Wednesday in Gaza after almost four months in captivity. Hamas says it organized Johnston's release and that Western governments should credit them, along with the recognition that they have so far withheld from the Islamic group. But Fatah officials claim that the release was staged by Hamas, which was in league with the militia which had kidnapped the British journalist. Irris Makler reports from Jerusalem, where Alan Johnston gave a press conference, and said that his captors did become anxious after Hamas took control of the Gaza Strip three weeks ago.
Israel Raids Gaza; Says al-Aqsa Cameraman Not Truly a Journalist
Israeli forces killed 11 Palestinians, and wounded at least 20 more, including children in a raid on Gaza today. Israeli troops fired on an al-Aqsa TV cameraman; although witnesses say he was unarmed. Footage of the cameraman, Imad Ghanem, shows laying on the ground motionless while Israeli forces continued shooting at him. Ghanem lost his legs when they were amputated after the raid. Reuters has reported that a military source says that Israel does not deem a cameraman working for al-Aqsa television to be a legitimate journalist – and is instead a part of Hamas' operational forces.
Indonesian Security Forces Accused of Brutal Crimes in Papua (2:54)
Indonesian security forces have beaten and killed unarmed civilians, and raped women in the central highlands of Papua province. That's according to a new report released by Human Rights Watch titled 'Out of sight', which documents 14 incidents of abuse by security forces, including eight alleged killings and two rapes. Rebecca Henschke reports.
The Future of Kosovo's Status (4:44)
Vladimir Putin and George Bush are currently meeting in Kennebunkport, Maine. Many issues separate them – including proposed missile defense installations in Eastern Europe, and the future of the Serbian Province of Kosovo. The UN's special envoy for Kosovo, Marti Astisaari, has proposed supervised independence for the province, in response to the Kosavar Albanian majority's demands for self-determination. Zoe Sullivan reports.
More Than One Million Israeli Cluster Bombs "Occupy" Lebanon (4:35)
With an estimated 1 million unexploded cluster bombs and a lack of access to their lands, many farmers in Southern Lebanon see so-called bomblets as an Israeli "occupation". Last week the Senate Appropriations Committee approved a measure that would restrict the sale or transfer of cluster bombs, responding directly to Israel's indiscriminate use during its war on Hizbollah. Simba Russeau has more from Beirut.