May 07, 2007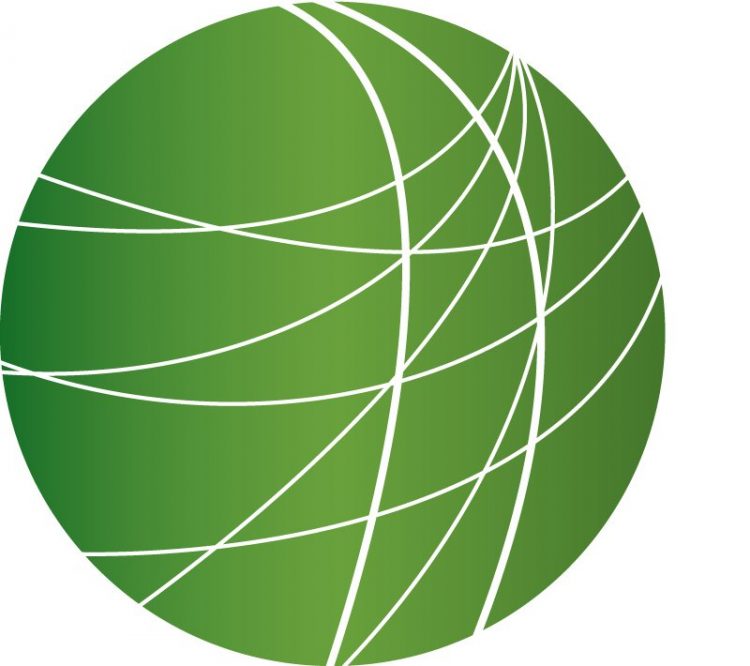 Headlines (5:00)
POLITICAL TENSION EASES IN UKRAINE
Ukraine's President and Prime Minister ended their month-long showdown over constitutional issues today with a special session of that country's parliament. Elise Hugus has more.
For over one month, Ukraine has been divided in a political crisis. After President Viktor Yushchenko dissolved Parliament on April 2 in the midst of a bribery scandal, allies of the President faced off with supporters of Prime Minister Viktor Yanukovych on the streets of Kiev. At stake was Ukraine's fledgling constitutional democracy, just two years after the Orange Revolution helped Yushchenko unseat his rival, Prime Minister Yanukovych. After parliamentary elections in 2006, the Prime Minister regained his seat at the head of Parliament. Despite allegations of violating the constitution, President Yushchenko emerged victorious again last Friday, announcing that he and the Prime Minister had agreed to a compromise. In response to the news, the Ukrainian stock exchange reached a record high. Today, the Ukrainian leaders announced that new parliamentary elections will  most likely take place on July 8th. Due to its geography and Soviet past, Ukraine is seen as crucial to relations between NATO countries and Russia. For Free Speech Radio News, I'm Elise Hugus, in Bucharest.
SOUTH KOREA MULLS ANOTHER FREE TRADE DEAL
Just a month after South Korea signed a free trade deal with the US, Seoul has begun FTA negotiations with the European Union. FSRN's Jason Strother has more from Seoul.
Trade negotiators from South Korea and the EU are meeting throughout the week to hammer out the details of a free trade deal. The 27-nation economic bloc already is Korea's second largest trading partner behind China. Unlike the rounds with America, these talks are not expected to draw large-scale opposition. Sensitive markets such as rice and beef are not on the negotiating table and Europe is more likely to make concessions to ease Korea's concerns, according to a Korean economic think tank. South Korea is also looking into holding talks with Canada and China to establish an FTA.The US-Korea trade deal still needs legislative approval in both nations before it can take affect. Reporting for Free Speech Radio News from Seoul, I'm Jason Strother.
ELITE POLICE ORDERED TO STAND DOWN
Around 60 members of an elite squad within the Los Angeles Police Department have been ordered to stand down over their actions against a peaceful May Day rally for immigration reform in the city's MacArthur Park. KPFK's Kelly Barnes reports.
Los Angeles Police Chief William Bratton announced the suspensions on Sunday, amidst a growing scandal that has included calls for his resignation. The members of the elite corps have 15 to 25 years on the force and are among the most highly trained of LAPD's 95-hundred officers. Bratton says the 60 members of the elite Metropolitan Division's Platoon B will not return to active duty until they have been retrained. Members of the L.A. press corps have noted that the LAPD failed to follow procedures put in place to protect the press after police attacked reporters at the 2000 Democratic National Convention. Some journalists who were caught up in the so-called "May Day Melee" are pursuing legal action against the LAPD. Mayor Antonio Villaraigosa finally broke a three-day silence on Friday evening when he addressed the press upon his return from a trip to Mexico and Central America. Protester Ron Gotez expressed the sentiments of many of those who came out to the press conference to demand action. (sound) "They had no regard for human life when they shot those cannisters, tear gas, rubber bullets into crowds of men, women, children…. We want Bratton to resign and we want answers from Villaraigosa." Villaraigosa said what police did was wrong, and Chief Bratton said he was embarrassed for his department and for the people they serve. They promised an internal review report by May 30th. For FSRN in LA, I'm Kelly Barnes.
DEATH OF STRIKER FUELS LARGER PROTESTS IN CHILE
The death of a striking forestry worker in Chile has created a major controversy for the government over the use of police violence to favor business interests. Jorge Garretón reports from Santiago.
Forestry workers in Chile have been on strike for over a week, demanding a 40% wage increase. Their base salary is well below the minimum wage and the difference some from commission earned on the amount of wood they cut. On Thursday, police attacked strikers blocking a highway in front of a wood processing plant. The situation escalated and police killed a worker who was using a front end loader to remove police vehicles from the scene. The strikers work for the Copec conglomerate, one of largest forestry and paper companies in the country, whose sales last year totaled 8.25 billion dollars. This morning, union leaders arrived at Chile's Presidential palace demanding the prosecutions of the police officer in charge and of those who killed the forestry worker. So far, the government has supported the actions of the riot police. Union leaders have also asked the courts to investigate. Outraged crowds in the forest region have destroyed police cars and police stations. Demonstrations condemning the killing are expected later today in Santiago and the regional capital city of Concepción. For FSRN this is Jorge Garretón in Santiago.
NO SURVIVORS IN KENYA AIRWAYS CRASH
Rescue workers are retrieving the remains of the victims of a plane crash in Camaroon. The Kenya Airways flight crashed shortly after takeoff on Saturday, killing all 114 people on board.
Features
Senate Votes on Making Low Cost Prescriptions Available (4:00)
The Senate is voting today on an amendment that would make low cost prescription drugs available to US consumers. Nan McCurdy reports from the Capitol.
Right-Wing Candidate Sarkozy Wins Bid for President (4:00)
Right-wing candidate, Nicolas Sarkozy, was elected president of France yesterday, with 53 percent of the votes in a record high turnout. The tough-talking former Interior Minister beat his Socialist rival Ségolène Royal by nearly two-million votes, after a hard-fought campaign. As Sarkozy's supporters danced the night away in Paris's Place de la Concorde, groups of youths clashed with police in several cities. FSRN's Tony Cross reports from Paris.
Atenco Leaders Sentenced to 67 Years in Prison (3:00)
Leaders of a land defense movement in the Mexican farming village of San Salvador Atenco have been sentenced to 67 years in prison. The sentence came almost one year to the day after a brutal police crackdown on the community. FSRN's Vladimir Flores reports.
Extra-judicial killings in Gujarat, India (3:45)
India's parliament was adjourned for a second time today as Parliamentarians disrupted proceedings over what has been called the virtual institutionalization of staged shoot-outs with Muslims by police in Gujarat, a western Indian state. They demanded the termination of the Narendra Modi government under whose leadership more than 3,000 Muslims were killed in 2002. Now fresh reports of extra judicial killings of Muslims are again putting the Gujarat administration under scrutiny. FSRN's Vinod K. Jose reports
Iraqi Summit Yields Little Results (2:42)
At least 20 people were killed in Ramadi, Iraq today – the result of twin suicide car bombings at a checkpoint and market. Five people were killed in a separate attack today in Baghdad. A U-N-sponsored summit last week between the Iraqi government and its neighbors in Sharm Al Sheikh, Egypt, focused on issues of security, debt relief, energy and refugees – but the conference produced few results. Hiba Dawood reports.
Critics Weary of China-Australia Free Trade Deal (4:00)
A new report claims that Australia's manufacturing industry would be devastated by a proposed free trade agreement with China. While the Federal Australian Government has dismissed the report, its authors claim that previous free trade agreements entered into by Australia provide compelling proof that the agreement should be scrapped. Erica Vowles reports from Sydney.