May 24, 2007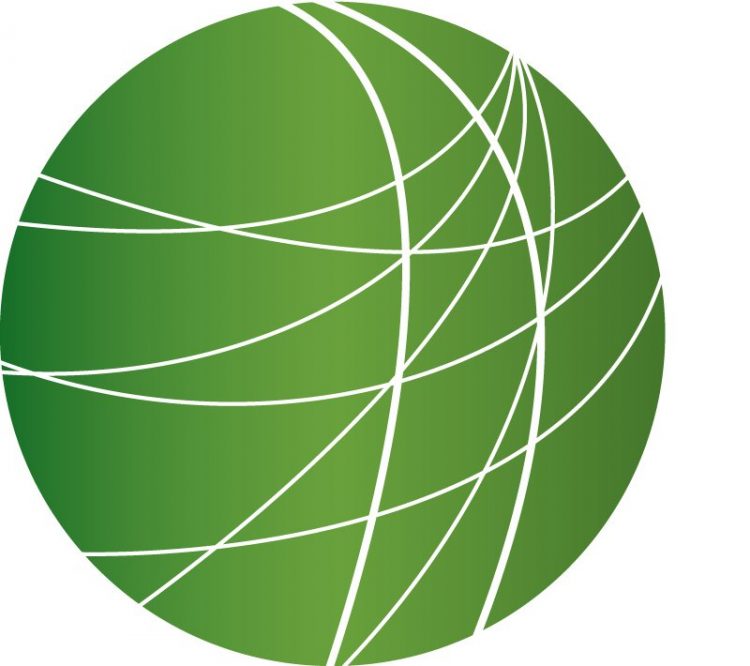 Headlines (6:00)
BLAST IN RUSSIAN MINE KILLS 38
A methane blast in a Siberian coal mine has killed 38 Russian miners. Today's explosion comes just two months after 110 miners died in a nearby mine run by the same company.
LOOMING REFUGEE CRISIS IN LEBANON
In Lebanon, a stand-off between the Army and Sunni Islamist group, Fatah al Islam, has entered its fifth day. While the pro-western government has said it will stop at nothing to wipe out the armed group, human rights observers are noting a growing refugee crisis for those Palestinians caught in the crossfire. Jackson Allers reports from the Bedawi refugee camp in northern Lebanon.
Lebanese troops killed as many as twelve members of the Fatah al Islam organization as they were trying to flee in boats from the besieged Nahr al Bared Palestinian refugee camp in northern Lebanon today. Caught in the middle of the fighting are the more than 30,000 Palestinians from the Nahr al Bared camp who have been at the mercy of the hundreds of shells raining down from Lebanese artillery positions outside, and the Fatah al Islam fighters holed up in the camp. Abu Ala is a doctor in Nahr al Bared camp's only hospital. A father of seven, he said that he knew of 18 Palestinians killed by what he said was Lebanese army shelling: (sound) "Most of the bombs came to our houses. These are civilians houses. More than 100 houses destroyed in the camp." Meanwhile, heavy fighting has renewed around Nahr al Bared, and the U.S. is sending six military cargo flights with ammunition for the Lebanese Army over the next two days. Fatah al Islam said they will fight to the end if the Lebanese government does not back down. Reporting from the al Baddawi Palestinian refugee camp in northern Lebanon, this is Jackson Allers for Free Speech Radio News.
BRITISH HOME SECRETARY HINTS AT OPTING OUT OF HUMAN RIGHTS LAWS
The British Home Secretary has announced that Britain may try to opt out of European Human Rights laws and introduce even stronger anti-terrorism legislation after three men held under controversial control orders (or house arrest) reportedly left the country. From London, Naomi Fowler reports.
To civil liberties campaigners, control orders are a dangerous erosion of human rights in Britain; but to the government and the police, they're supposed to allow them to restrict the movements of people they suspect of involvement in terrorism, yet lack the evidence for a trial in court. Three of the men being monitored under control orders who had to report daily to a police station are now thought to have left Britain. Government ministers have long lamented the fact that Britain is bound by the European Human Rights Act which it signed up to along with all European Union members states. Home Secretary John Reid now wants to further strengthen the current system of control orders: (sound: "I must admit that sometimes it feels as though we are having to fight with one hand tied behind our back. Not least because some of those who are first to complain are also first in the queue to stop us getting the powers we need." The main opposition party has signaled it will cooperate with the government if it wants to deviate from European Human Rights law. This is Naomi Fowler in London for Free Speech Radio News.
MEXICAN CONGRESS URGES A HALT USE OF ARMED FORCES IN POLICING DUTIES
Mexico's Congress has put in a formal request to the President to stop using the country's armed forces to fight crime. Vladimir Flores has more.
The congressional request urges Mexican president Felipe Calderon to avoid the use of the military for tasks that should fall to public security forces. Legislators have also come out against the creation of a new special military force, which can be deployed by the president without congressional approval. Amnesty International's new annual report indicates that the use of the Armed Forces to fight organized crime and drug trafficking in Mexico creates the potential for serious human rights violations, as has already been demonstrated by the recent surge in complaints of military involvement in sexual abuse against women and violent acts against the civilian population. Since Felipe Calderon took office in December, approximately 10 thousand soldiers have participated in large-scale public security operations throughout the country. For FSRN, this is Vladimir Flores.
ANTI-TRAFFICKING CAMPAIGNERS PRESSURE NYC PUBLICATIONS
New York's Governor Spitzer and state lawmakers are set to pass a bill to fight human trafficking. New York has been one of the top cities that traffickers use as a point of entry into the US and as a final destination for victims. Rebecca Myles reports.
The bill is the result of a three year campaign organized by 80 women's groups, but one of the groups – the National Organization for Women in New York – wants to go further. They are asking newspaper and magazine publishers to decline ads from illegal massage parlours. The Village Voice generates $80,000 a month on the adult ads in its back pages. The New York Press and New York Magazine both receive between $12,000 and $10,000 a month, and Verizon Yellow Pages has large listing under the categories of escort services and massage parlors. Sonia Ossorio, President of NOW-NYC: "How many of us have a subscription to New York magazine? Isn't it supremely ironic that this magazine the front pages has opera listing and reviews for the latest fine dining and on the back pages 'Hot Asian Honies'? We are here to put publications that are the marketing arm of the trafficking industry on notice." The request to publishers isn't enforceable under the human trafficking bill pending in the state but NOW is asking publishers to do the right thing and at least check whether massage parlous are licensed by the state before accepting their ads. For FSRN, I am Rebecca Myles in New York City.
Features
Immigration Debate Rages On (3:30)
The debate on immigration reform is still raging in the Senate. Lawmakers are busy trying to add to, subtract from, or derail the pending legislation. FSRN's Yanmei Xie has the story from Capitol Hill.
Constituents Press Lawmakers to Put and End to the War (2:30)
When Democrats took over Congress in November, many hoped the changes in leadership would bring a quick withdrawal from the war in Iraq. Six months later however, recent legislation that was supposed to bring the troops home by next year has been vetoed – and some Democrats are even voting to provide the funds for the war to continue. Now, many constituents who voted Democrats into office are calling a foul, and saying the party is just playing politics. FSRN's Karen Miller has more.
Israel Arrest More than 30 Hamas Leaders and Supporters (2:30)
The United Nation's new special envoy to the Middle East says he will discuss the possibility of an international peacekeeping force with the Palestinians and Israel, fresh on the heels of an Israeli operation that seized dozens of Hamas leaders. FSRN's Ghassan Banourra reports from Bethlehem.
Kurds Weigh in on Proposed Oil Referendum in Iraq (2:00)
Kurdish leader Masoud Barazani has raised several urgent issues as Iraqi Prime Minister Nouri al-Malaki enters his second year in office, including the proposed referendum on control of the key oil city of Kirkuk. Hiba Dawood reports.
Australia's Stolen Generations Still Seeking Justice (4:45)
In news from Australia, the 10th anniversary of the tabling of a groundbreaking report into the widespread removal of Indigenous Australians from their families was marked today by speeches in the country's parliamentary house, with rallies set to take place over the weekend. But as Erica Vowles reports, a decade after the "Bringing The Home" report's release, aboriginal people taken from their families, known today as the Stolen Generations, are still fighting for justice and compensation.
New York's Rent Rage (3:43)
Developers are trying to buy one of the country's largest federally subsidized housing developments. If the deal is approved by the federal government, the sale of Starrett City, which consists of almost six-thousand apartments, would be the second sale of a major block of affordable housing developments in New York in as many years. David Enders files this report.