December 27, 2007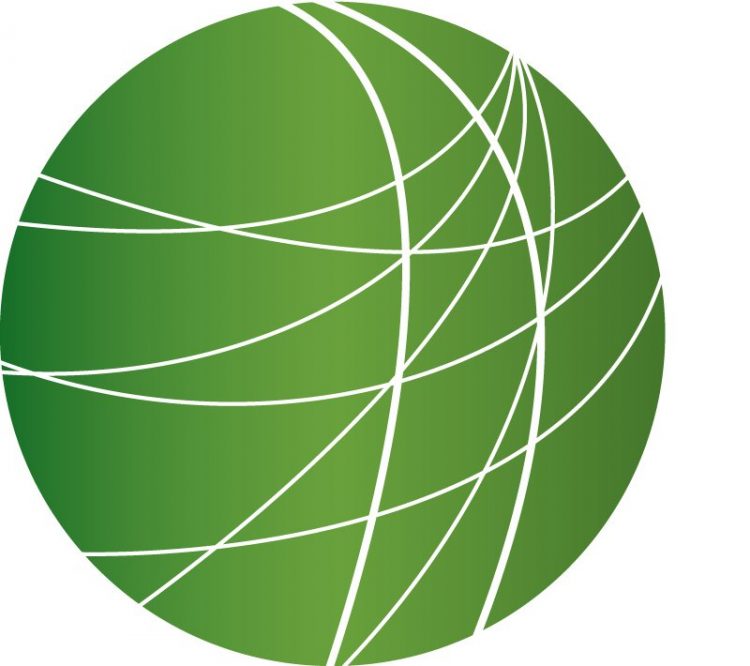 Violence Erupts after Bhutto's Assassination
International Community Presses Musharraf to Establish Stability
Palestine-Israel Negotiations Resume in Jerusalem
One Year Later, Sri Lanka Contends with Tsunami Recovery
Former New Orleans Public Housing Residents Speak Out
Justice for Juveniles
HEADLINES
Benazir Bhutto Assassinated
The assassination of Pakistani opposition figure Benazir Bhutto has sent political shock waves around the world. The suicide bombing has fueled fears that a peaceful solution to Pakistan's political crisis also died in the blast. Bhutto had been campaigning ahead of next month's elections. We'll have more on the assassination of the former Pakistani prime minister later in the newscast.
Mass Burial for Victims of Nigerian Pipeline Explosion
Mass burial services have been held for about 50 people killed on Christmas Day in a pipeline explosion in Lagos, Nigeria. Sam Olukoya reports from Lagos.
The victims, most of whom were burnt beyond recognition, have been given a mass burial. The incident occurred on Christmas day; exactly one year after more than 200 people died in a similar oil pipeline explosion, also in Lagos. Most of the victims in both cases were scooping fuel from a leaking pipeline before it exploded. Although Nigeria is a leading exporter of crude oil, the majority of its people remain poor. Extreme poverty has forced many into the risky practice of scooping petrol from oil pipelines which have been broken by oil thieves. More than 10,000 people have died in pipeline fires in recent years. For Free Speech Radio News, this is Sam Olukoya in Lagos.
LRA Attacks Town in the Democratic Republic of Congo
Thousands of civilians in the Democratic Republic of Congo have been displaced by an attack launched yesterday by Lords Resistance Army rebels. Joshua Kyalimpa has the story.
The rebels attacked and looted the Comboni mission hospital near the Congolese border with Sudan, forcing thousands of terrified civilians to flee for safety. Ugandan officials have condemned the attack as a violation of the Cessation of Hostilities agreement. The agreement requires the rebels to gather in designated areas and to not attack civilians. The LRA rebels camp in the Garamba forests in DRC. The group has carried out a brutal 20 year campaign which has included abduction of civilians, rapes, and mutilations. Three LRA leaders have been indicted for war crimes. The government of Uganda has been holding peace talks with LRA representatives in the Southern Sudanese city of Juba in an attempt to end the 20 year old insurgency. Both parties have accused each other of not being committed to the peace process. The Ugandan and Congolese governments have issued ultimatums to the rebels to either sign a peace agreement by the end of January or face a miltary offensive. Joshua Kyalimpa, FSRN, Kampala.

New Regulation Can Strip Retirees 65 and Over of Health Coverage
The Equal Employment Opportunity Commission has approved a new regulation that allows employers to cut back or eliminate health benefits for retirees 65 and older. That's the age that retirees become eligible for coverage under Medicare. The new rule effectively allows former employers to create two categories for retirees with pension benefits, using age as the sole criteria.
Hunger Striking Mapuche Activist Hospitalized
A Mapuche activist in Chile sentenced to 10 years for arson attacks on disputed land has been hospitalized after nearly three months on hunger strike. She and three other Mapuches are demanding an end to their incarceration. FSRN's Jorge Garretón reports from Santiago.
Patricia Troncoso who began her fast in early October was taken to the hospital from her jail in the southern city of Angol to treat her deteriorating heath. She and three others were found guilty of terrorism for a series of arson attacks on lands claimed by Mapuches, but owned by forestry companies. Their first trial ended in a mistrial, while in the second prosecutors used the testimony of an anonymous hooded witness to get a conviction. The four were charged and sentenced under a set of anti-terrorism laws passed during the Pinochet dictatorship. Efforts to reduce their charges from terrorism to vandalism failed earlier this year after negotiations broke down between the Mapuches, Senators and the government. The Mapuches want prosecutors to stop using the anti-terrorist act. They are also demanding the return of Mapuche lands, currently in the hands of forestry companies be returned to Mapuche communities. The government says it is willing to listen and negotiate but not under pressure. For FSRN, this is Jorge Garretón in Santiago.

Southeast Drought Breaks Dryness Record for Atlanta….Almost
This year's drought in the Southeastern United States has put 2007 on its way to becoming the driest year on record for the city of Atlanta. But, it's a close contest hinging on forecasts for rain in the final days of this year. 1954 holds the top ranking since the start of Atlanta's rainfall records, which date back to 1879. The city needs two and a half inches of rain before the end of the year to keep from breaking the 1954 record.
FEATURES
Violence Erupts after Bhutto's Assassination
Pakistan's former Prime Minister Benazir Bhutto was assassinated Thursday following a rally in Rawalpindi. Widespread violence has unleashed across Pakistan following the news. At least five people have been confirmed dead in Karachi, and Bhutto supporters are burning ruling party election posters and Musharraf's party headquarters in various cities. FSRN's Devin Theriot-Orr reports from Lahore, where major riots have also erupted.
International Community Presses Musharraf to Establish Stability
Leaders around the world are mourning Bhutto's assassination today in Rawalpindi. Speaking from his ranch in Crawford, Texas, President Bush offered his condolences to Bhutto's family, friends and supporters as well as to the families of the 22 people that were also killed as a result of the suicide bomb blast – and condemned what he called a "cowardly act by murderous extremists."

Palestine-Israel Negotiations Resume in Jerusalem
Palestinian president Mahmoud Abbas and Israeli Prime Minister, Ehud Olmert met in west Jerusalem today, in an attempt to inject momentum to stalled Palestinian-Israeli peace talks, kicked off last month in Annapolis, Maryland. FSRN's Rami Almeghari has more.
One Year Later, Sri Lanka Contends with Tsunami Recovery
Sri Lankan authorities used a tsunami mourning ceremony to repeat a vow to crush Tamil Tiger rebels before conducting peace talks to end the long running ethnic conflict. The Island nation's $3.2 billion post-tsunami reconstruction effort has been dogged by corruption and renewed fighting between Tamil rebels and government troops. FSRN's Ponniah Manikavasagam reports from Sri Lanka

Former New Orleans Public Housing Residents Speak Out
When the New Orleans city council voted last week to demolish 4 major public housing projects with 4,500 apartments, dozens of citizens were pepper sprayed and tasered by police, who were preventing the public from entering the meeting regarding the demolition plans. The following day, a homeless encampment in Duncan Plaza in front of city hall was cleared out. Some of the homeless took hotel vouchers, but hundreds of others relocated to under a freeway overpass. The two events were seen as defeats for citizens who advocate the right to return for all New Orleans natives, as low wages and the lack of affordable housing already make returning difficult and extremely expensive. FSRN's Andrew Stelzer spoke to former residents of the public housing scheduled for demolition.
Justice for Juveniles
On any given day more than 7,500 juveniles are held in adult jails and prisons across the country. The US Center for Disease Control and Prevention says youths who are tried as adults and housed in these facilitates are more likely to commit suicide, be sexually assaulted and or be attacked with a weapon than their counterparts in juvenile facilities. Back in 1974, Congress signed the Juvenile Justice and Delinquency Protection Act, the act was to provide federal funding to improve states' juvenile justice systems and provide protection for youth offenders going to adult jails. Recently, Congress held its first hearing on the act in more than seven years – with critics charging that children in the juvenile justice system need protection now more than ever before. FSRN's Karen Miller has more.