June 07, 2007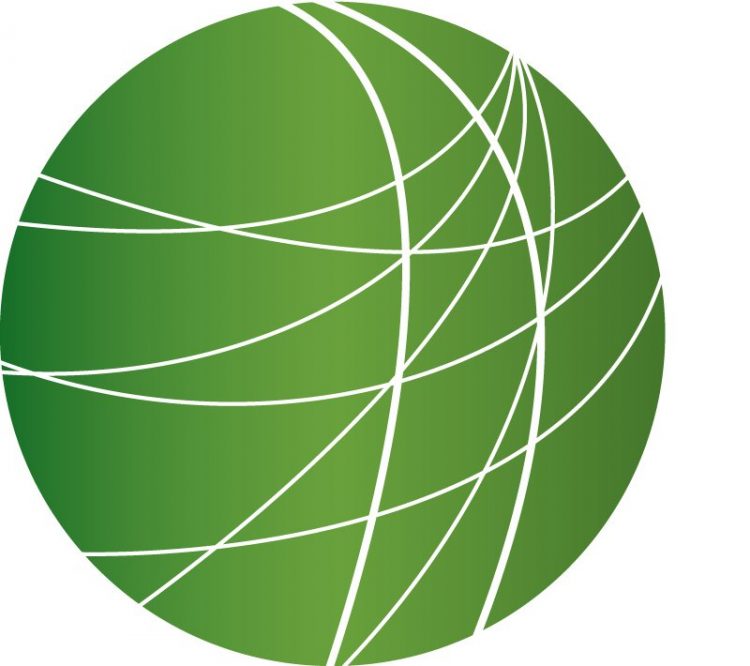 Headlines (5:15)
HABEAS CORPUS MAKING A COMEBACK
The Senate Judiciary Committee has passed a motion to restore the writ of habeas corpus to all detainees held by the United States government. Habeas corpus, an 800 year old cornerstone of Western legal systems, gives prisoners the right to challenge their detention. The Military Commissions Act of 2006 stripped that right from detainees who are not US citizens. A bill to restore habeas corpus may proceed to the Senate floor later this month.
HUMAN RIGHTS GROUPS RELEASE REPORT ON GHOST DETAINEES
Six leading human rights organizations, including Human Rights Watch and Amnesty International, released a detailed report today on so-called "ghost detainees". The report documents at least 39 cases of people who are thought to have been arrested, but whose whereabouts is currently unknown. These "disappeared" prisoners are believed to be held in US-run secret detention centers around the globe. While many of the ghost detainees include terrorism suspects, spouses and young children have also taken into custody. The report comes as lawyers filed suit in a US federal court to demand the release of information on ghost detainees contained within government documents requested under the Freedom of Information Act.
MILITARY CRACKDOWN ON DISSIDENT VETS
Supporters of Marine Sergeant Liam Madden, an outspoken critic of the war in Iraq, gathered in Boston today to protest efforts by the Pentagon to punish Madden and at least two other soldiers for publicly criticizing the war while in uniform. Dave Goodman has more.
Boston native Liam Madden served in the Marines from January 2003 through January of this year, and did one tour of duty in Iraq. Since his return, he's been a vocal critic of the war and has encouraged other soldiers to sign a petition, called the Appeal for Redress, urging Congress to end the war. Recently, Madden and two other soldiers, Adam Kokesh and Cloy Richards of Missouri were charged with violating the Uniform Code of Military Justice for wearing portions of their uniforms at an anti-war demonstration. Madden, speaking at a press conference today in Boston: (sound). Yesterday in Kansas City, co-accused Adam Kokesh lost an appeal of a military judge's recommendation earlier in the week to change his upcoming discharge from "honorable" to "general;" a decision that could affect his ability to receive veteran's benefits or be hired for a government job. So far, administrative hearings for Madden and Richards have not been officially announced. For Free Speech Radio News, I'm Dave Goodman in Boston.
IRAQI TROOPS DEPLOYED AGAINST STRIKING OIL WORKERS
The Iraqi government has threatened to use force against a strike by the Iraqi Federation of Oil Unions after striking oil workers shut down pipelines earlier this week. Doug Cunningham has the story.
Iraqi troops were sent to surround the strikers June 5th. The ICEM, a 20-million member international labor federation, says arrest warrants have been issued for some Iraqi union leaders. ICEM Director of Organizing Jim Catterson says the Iraqi Federation of Oil Unions opposes the proposed hydrocarbons law that will turn over Iraqi oil to multinational corporations. (sound) "It is ludicrous situation to have people expected to negotiate under the point of guns. And we are trying – and our affiliates are pressing the Iraqi government – to withdraw the military from the oil fields and allow negotiations to re-commence in a safe place." The Iraqi oil workers went on strike over a long list of issues, including pay, working conditions, health and safety and the proposed hydrocarbons law. The strike has been scaled back in order to facilitate new negotiations with the Iraqi government. For Free Speech Radio News, Doug Cunningham, Workers Independent News.
SCANDAL OVER SAUDI WEAPONS DEAL EXPANDS IN UK
The British media has published further allegations about bribes paid to a member of the Saudi Royal family to secure British arms company BAE an $85 billion arms deal. Payments were allegedly sanctioned by the British Ministry of Defense. From London, Naomi Fowler reports.
As Britain's Serious Fraud Office was nearing the end of its investigation into corruption allegations concerning Britain's biggest ever arms contract, Britain's Attorney General pulled the plug. It now appears the Serious Fraud Office had uncovered evidence of $60 million dollar payments every 3 months for at least 10 years into an account used by Saudi royal Prince Bandar. Prior to his recent appointment as head of the Saudi National Security Council, Prince Bandar was ambassador to the US. Member of Parliament Eric Illesley: (sound) "It just seems that we are embroiled in an arms trade in this country where the name of the game is how much you can bribe the individuals to get the contract. If Saudi Arabia is so good an ally, why do we have to bribe them for their business?" BAE denies any wrong-doing. This is Naomi Fowler for Free Speech Radio News.
Features
Immigration Bill Grows More Conservative (3:10)
In Washington, DC today, debate on the immigration reform bill continued, with Democrats and Republicans lobbing threats that could kill the bill. Republicans want more time to amend the legislation while Democrats want to finish up early this evening. Meanwhile, the bill has become more conservative. FSRN's Leigh Ann Caldwell reports.
New Haven ID Card Under Fire (3:30)
Less than 36 hours after New Haven became the first city in the country to approve a municipal identity card expressly for use by non-citizens, the federal Immigration and Customs Enforcement agency conducted raids. More than two dozen people were arrested and taken away early Wednesday morning. The city's mayor and other community leaders have denounced the raids as intimidation and plan to roll out the new IDs on schedule on July 1st. FSRN's Melinda Tuhus reports.
Alternatives to the G8 (5:00)
Leaders of the world's richest countries continued meetings today at the G8 Summit outside of Rostock, Germany. Demonstrators continued to block roads leading to the resort in Heiligendamm. Police reported dozens of arrests. Police also capsized two Greenpeace boats that were approaching the resort, throwing several people into the Baltic Sea. Meanwhile, advocacy groups, trade unions and anti-globalization activists have organized an alternative G8 summit in Rostock. One of those activists is Walden Bello, executive director of Focus on the Global South, professor of sociology at the University of the Philippines, and the author of numerous books and articles on globalization. FSRN host Catherine Komp asked Bello to explain the agenda of the alternative G8 summit. (Bello Sound) Walden Bello is executive director of Focus on the Global South. He spoke to FSRN this morning, from the alternative G8 Summit in Rostock Germany.
Southeast Asians Facing Deportation: Part 2 (4:30)
Yesterday, FSRN looked at the impact of a 1996 law that allows non-citizens convicted of aggravated felonies to be deported without a hearing and how that law has had a devastating impact on Cambodian-American families. In the second part of our series, Ngoc Nguyen reports on the lives of those in detention or in limbo while awaiting deportation.
China's Climate Change Plan (4:30)
World leaders meeting at the G8 summit agreed to a climate change plan put forth by the G8 President -German Chancellor Angela Merkel. While Merkel called the plan "a major step forward," it falls far below the 80 percent reduction in greenhouse gas emissions called for by the Inter-governmental Panel on Climate Change. Meanwhile, China has become the world's first developing nation to release a national climate change strategy. Elise Potaka reports from Beijing.