December 13, 2007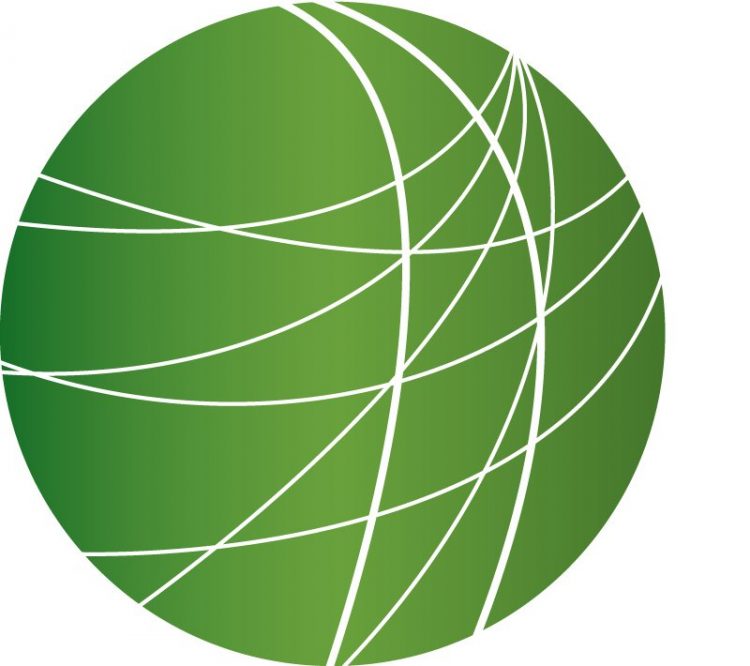 New Jersey Moves to Abolish Death Penalty
Democratic Debate Wrap up in Iowa
Gore Criticizes US Position at Climate Change Conference
Demolition on 4,000 Affordable Housing Units in New Orleans Continues
Toxic Toys: Right in Time for the Holidays
HEADLINES
Contempt of Congress Citation Approved by Senate Committee
The Senate Judiciary Committee has approved a measure to hold White House chief of Staff Joshua Bolten and former presidential advisor Karl Rove in contempt of congress. The two Bush administration figures had refused to comply with congressional subpoenas seeking testimony and documents as part of an investigation into the dismissals of 9 US attorneys. The administration has claimed executive privilege in its move to shield the presidential confidants from congressional questions, an argument the Senate Judiciary rejects.
SEIU Files Lawsuit on Behalf of California Prison Workers
A union representing workers in California's correctional system has filed a lawsuit alleging that the state's prison system could be holding as many as 33-hundred inmates already due for release. The lawsuit brought by the SEIU blames acute under-staffing, a backlog of work, and failure to properly recalculate sentences as the main factors responsible for keeping inmates behind bars after serving their time.
Judge Upholds California Emissions Caps
A Federal judge has upheld California's right to tighten emission standards for greenhouse gases. Brian Edwards-Tiekert reports from KPFA.
U.S. District Judge Anthony Ishii rejected automakers' claims that the state had exceeded its authority by enacting a law that goes above and beyond federal standards. Gareth Lacey is press secretary for California Attorney General Jerry Brown: [7 secs] "This decision is now the fourth legal victory for the state of California in our efforts to curb emissions from motor vehicles. Unfortunately, California's law still can't go into effect without a waiver from the Federal Environmental Protection Agency." The state has been waiting two years for a waiver, and has even sued the federal government to speed up its decision. Sixteen other states have modeled regulations on tailpipe emissions after California's. Together, they represent nearly half the U.S. population—if their regulations move forward, automakers will effectively be forced to make cleaner cars for the entire country. At KPFA in Berkeley, I'm Brian Edwards-Tiekert.

Bush Vetoes S-CHIP ….Again
President Bush has once again vetoed S-CHIP legislation that would have extended health care coverage for children from working-class families. Congress proposed to pay for this health care coverage by raising taxes on cigarettes. It's the second time that Bush has exercised his rarely-used veto on the issue of health care coverage for children. S-CHIP passed the Senate by a veto-proof margin and will now go back to the House.

EU Leaders Sign Treaty
European leaders today signed the Treaty of Lisbon which replaces the failed EU constitution proposal of 2005. The new treaty seeks to simplify and streamline decision-making processes in the 27 Member States of the European Union. Cinnamon Nippard has more from Berlin.
While some took British Prime Minister Gordon Brown's absence from the treaty signing as a symbol of the rifts which have plagued the European Union treaty process, others say today's signing is an historic and important chance to reform the European Union and an opportunity to create a united stance at a global level. Under the new treaty a high level EU foreign policy position will be created and a more permanent presidency of two and a half years instead of the current 6 month term. The treaty will also cut the size of the European Parliament, freeze the number of seats on the EU Commission and implement a double majority voting system. The new treaty also incorporates an EU charter of fundamental rights to protect the rights of it's citizens. However Britain and Poland opted out of making that binding. Opponents of the new treaty fear it gives too much power to EU institutions and heralds an era of an EU super-state. The national parliaments of all 27 Member States must still ratify the final text of the treaty before it can take effect. Cinnamon Nippard, reporting for Free Speech Radio News in Berlin.
Israeli Air Strike Kills 3 in Gaza
An Israeli drone killed three Palestinian fighters in Gaza today, one day after the start of official peace talks between the Palestinian and Israeli government. FSRN's Rami Almeghari has more.
Three Palestinians were killed today after an Israeli missile hit their car in southern Gaza city. The air strike came in response to a barrage of homemade rockets targeting the nearby Israeli town of Sderot. Israeli media reports indicate a 40-year-old woman sustained minor injuries from the rocket fire. The International Committee of the Red Cross issued a statement today, calling on Israel to halt punitive action against the Gaza Strip while also demanding an end to rocket fire from the Palestinian side. A new report issued by the Red Cross notes that Gaza's civilian population is essentially trapped between the Israeli military and armed wings of various Palestinian factions as agriculture and infrastructure deteriorates. Meanwhile, Palestinian and Israeli negotiators began their first round of official peace talks yesterday, as part of efforts initiated at last month's Washington-sponsored peace summit. For Free Speech Radio News and imemc.org, this is Rami Almeghari in Gaza.

5 Killed in Indian Train Blast
A bomb attack on a passenger train in India's north-eastern state Assam, has killed at least five and injured four others. Bismillah Geelani reports.
The explosion occurred at midnight on the New Delhi-bound Rajdhani Express, about one-hundred and seventy miles east of the state capitol of Assam. Indian Railways authorities say a bomb planted on the railway tracks exploded as soon as the train passed by. The blast killed five passengers on the scene and left four others critically wounded. A local insurgent group known as the Adivasi National Liberation Army (ANLA) has claimed responsibility for the attack. The ANLA is a small group fighting for the rights of tribal people in the region. Assam is one of India's most turbulent states, with several armed groups demanding a separate homeland. Clashes between the Indian Armed forces and separatist guerrillas have claimed more than 20,000 lives in the state in the last 3 decades. For FSRN, this is Bismillah Geelani from New Delhi.
FEATURES
New Jersey Moves to Abolish Death Penalty
New Jersey's legislature is likely to give final approval to a bill abolishing the death penalty today – and the state's governor has clearly indicated he will sign it into law. New Jersey is the first state to make such a move in more than 40 years: West Virginia and Iowa ban executions in 1965. The last person to be executed in the US was Michael Richard, who was put to death by the state of Texas in September. Since that time, all executions have been stayed as the Supreme Court considers if lethal injection is unconstitutional. Host Aura Bogado spoke with Richard Dieter, Executive Director of the Death Penalty Information Center about the significance of this legislation.
Democratic Debate Wrap up in Iowa
The Democrats have concluded their last debate before the Iowa Caucuses, speaking directly to an Iowa audience on issues of foreign policy and domestic spending. Washington Editor Leigh Ann Caldwell is in the Des Moines suburb of Johnson, with the latest news from the campaign trail.
Gore Criticizes US Position at Climate Change Conference
At the UN Conference for Climate Change in Bali, US leaders have refused to accept language in a draft document that would cut emissions in industrialized nations by 25 per cent to 40 per cent by 2020. As FSRN's Jan van der Made reports, former vice-president Al Gore is criticizing the US government for obstructing the process to hammer out a successor document to the Kyoto Protocol.
Demolition on 4,000 Affordable Housing Units in New Orleans Continues
Demolition continued today on public housing buildings in New Orleans, after protesters temporarily halted the bulldozers Wednesday night. Public housing residents and allies took to the streets of New Orleans and Washington DC to protest the city's actions, which will result in the destruction of more than 4,000 affordable housing units. Darby Hickey reports from DC.
Toxic Toys: Right in Time for the Holidays
As shoppers across the country go about their holiday gift shopping, the California Public Interest Research Group, or Calpirg, has released its 22nd annual toy safety report, which found that hazardous toys are still making their way onto store shelves across the country.