June 06, 2007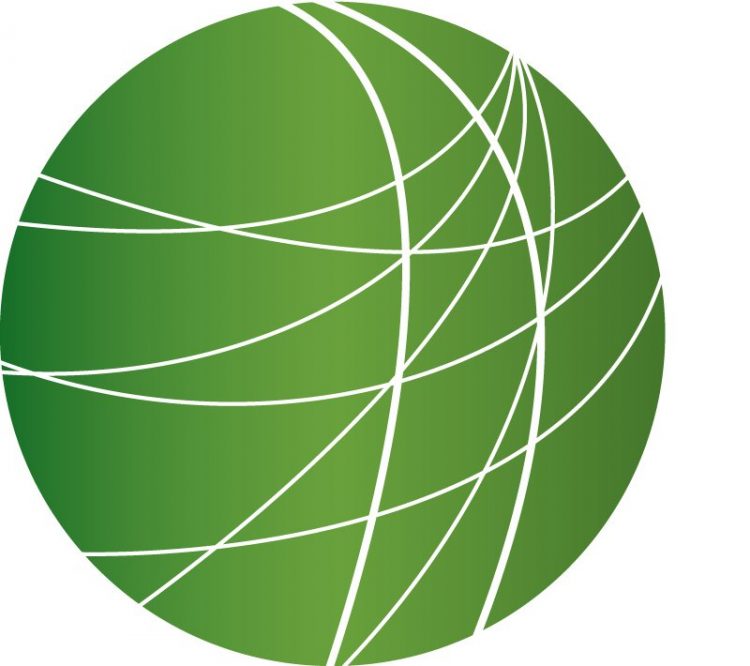 Headlines (5:30)
G8 OPENS IN GERMANY
As the G8 Summit began today, around 10,000 protestors defied a ban on demonstrating near the summit itself, thereby preventing journalists and even some officials from getting to the resort at Heiligendamm. Cinnamon Nippard reports.
Anti-globalisation protestors have blocked roads and a railway track near the G8 summit venue and police have used water cannons to try to disperse them. The resort where the summit is being held has been surrounded by a 7 mile long security fence, topped with razor wire. While out to sea, the waters have been sealed off with a net and are being patrolled by warships and helicopters. But as the tension builds on the outside, things are also heating up on the inside, with serious disagreements between the US, Britain and Germany over the issue of climate change. Tensions are also running high between Russia and the United States. President Putin has threatened to target certain European cities with nuclear weapons if plans for a US missile defense system go ahead and warned of a return to the Cold War era. President Bush responded by criticising Russia's track record on democracy. Issues like poverty reduction in Africa and economic growth and responsibility in the global economy are on the agenda for the remaining two days of the annual summit. Cinnamon Nippard, reporting for Free Speech Radio News in Berlin.
CONFLICTING REPORTS OF TURKISH SOLDIERS IN NORTHERN IRAQ
The Associated Press is reporting that several thousand Turkish soldiers crossed into Iraqi Kurdistan this morning. Unnamed Turkish security officials cited in the AP report say the troops were pursuing Kurdish guerrillas who were launching attacks within Turkish territory. High-ranking Turkish and Iraqi officials have both denied the report. Turkey's military has recently built up a significant presence along its border with northern Iraq and reportedly shelled Kurdish positions earlier this week. The debate of how Turkish officials should handle raids by PKK rebels based in Iraq comes in the context of Turkish elections scheduled for next month.
PROPOSAL TO EXPAND POWERS FOR UK POLICE
In the UK, civil rights campaigners and even cabinet ministers are sounding the alarm over sweeping new anti-terrorism powers the government wants to give the police. Naomi Fowler reports from London.
Since 9/11, the police have already been given more new powers several times and they haven't actually asked for any more. The new proposals would further strengthen stop and search powers making it an offence punishable with a $10,000 fine for a person to withhold their identity or refuse to answer questions. Police already stop a disproportionate number of black people and what civil rights campaigners refer to as people 'under suspicion of being Muslim.' The Home Office also wants the power to arrest and detain people without charge beyond the already increased 28 days, possibly to 90 days. Cabinet Minister Peter Hain has spoken out: (sound) "We've got to be very careful that we don't create circumstances that are the domestic equivalent of Guantanamo Bay… and Guantanamo Bay, which was an international abuse of human rights, acted as a recruiting sergeant for dissidents and alienated Muslims and alienated many other people across the world." These plans put an end to hopes that some civil liberties might be restored or at least reviewed by Tony Blair's successor Gordon Brown, who will become Prime Minister later this month. The proposals will be put to parliament this week. This is Naomi Fowler in London for Free Speech Radio News.
THREATS OF POLICE ACTION AGAINST PROTESTING TEACHERS ENTRENCHED IN MEXICO CITY
Mexican public school teachers opposed to reforms to Mexico's social security system for state workers have begun constructing semi-permanent housing out of wood and concrete to re-enforce their tent city protest encampment in Mexico City. The teachers have been camped out near Mexico's State Pension headquarters for a month now calling on the government to not implement the reforms passed in March. Mexico City's mayor today warned the teachers to take down the housing structures or face forced removal by police as early as tonight.
DOJ APPEALS DISMISSAL OF CHARGES AGAINST POSADA CARRILES
The Department of Justice is appealing a recent decision to drop all immigration-related charges against anti-Castro militant, Luis Posada Carriles. Carriles is a former CIA operative implicated in various acts of violent sabotage – the deadliest of which is the 1976 bombing of a Cuban airliner that killed all 73 people on board. He is wanted on terrorism charges in both Cuba and Venezuela, but the Bush Administration has refused to extradite him, arguing that Carriles could face torture in either country. The only charges he faced in the US were related to his illegal entry into the country and those charges were dropped last month by the presiding judge who called the government's investigation "outrageous".
AFGHAN INDEPENDENT RADIO DIRECTOR MURDERED
And finally – The female director of one of the few independent radio stations in Afghanistan has been found dead in her home. Armed intruders shot 35 year old Zakia Zaki at least 7 times as she slept last night next to her youngest child. Zaki ran Radio Sohl – or Peace Radio – since its founding in October 2001. It is the only independent radio station in the Parvan province and includes programming on human rights, womens' rights, health education, and issues affecting children. Zaki ran a local girls' school in addition to her radio work – and at one time was a member of Afghanistan's Loya Jirga. She leaves behind 6 children. The murder comes less than one week after 22 year old television newsreader Shakiba Sanga Amaj was gunned down in her home in what has been described as an act of family-related violence.
Features
US Senate Nearing Showdown Over Immigration Bill (1:30)
In the US Senate, debate continues on a controversial immigration bill that proposes to normalize the status of some 12 million undocumented immigrants, further militarize the US-Mexico border, and change visa rules in a way that critics charge would spilt up families. Today, Senate democrats narrowly defeated a Republican amendment that would bar convicted felons from seeking legalization. It's the latest in a series of republican amendments that Senate Majority leader Harry Reid described as an attempt to stall or kill the bill. Reid says hopes to end debate on the bill with a test-vote as early as Thursday—if it fails, he says he may kill the bill himself. Republican leaders asked for more time to debate it–Senator Arlen Specter of Pennsylvania:
(sound) "We can't deport them all. We have a porous border. We're not going to go through with employer verification. We're not going to eliminate the magnet to bring people in. It'll be a colossal failure. I think it's safe to say the United States Senate will be the laughing stock of the country after all the hyperbole and all the publicity and after all the proposals and objections we're not able to finish this bill."
Republican Candidates Debate Immigration (3:40)
The intense debates over immigration spilled over into last night's Republican Presidential debate. Senator John McCain was the only Republican candidate who defended the current Senate bill. Another candidate's sole campaign issue is his opposition to it. FSRN's Leigh Ann Caldwell has more.
Southeast Asians Facing Deportation: Part 1 (4:20)
Meanwhile, house members are discussing their latest immigration proposal: the STRIVE act. Immigrants' rights advocates are poring over the 700-page-long bill. One of the many issues it does not address is a situation that has put more than a thousand Cambodian-Americans at imminent risk of deportation, and could endanger thousands of other Southeast Asians. Ngoc Nguyen examines their plight in this first story of a two-part series:
That was the first of a two-part series on immigration policy, deportation, and Cambodian Americans. Tomorrow's story will examine the situation of those already in detention.
Homelessness Rising Among Recent Vets (4:30)
The National Coalition for Homeless Veterans is holding it's annual convention in Washington this week, where participants are discussion what they say is a growing number of American soldiers who find themselves living on the street after returning from Iraq or Afghanistan. The Department of Veterans Affairs estimates 400,000 homeless vets lived on the street last year – as many as 10,000 of them have served in wars launched by George W. Bush. Aaron Glantz reports from Los Angeles.
Nigeria: Governors Demand Militant Leader's Release (2:20)
State governors in Nigeria's Niger Delta region have asked the Nigerian government to release Asari Dokubo, a militant leader facing treason charges. Dokubo's release also a demand of militants whose activities have forced Nigeria to cut its oil export by as much as 25%. Sam Olukoya reports from Lagos.
G8 Summit: Aid to Poor Nations (4:00)
The G8, the world's seven industrialized democracies plus Russia, kicked off its annual summit in Germany today. One of the items on the table for discussion: a commitment G8 member states made in 2005 to spend at least two tenths of one percent of their national budgets on initiatives to end poverty in the world's poorest nations. As Joshua Kyalimpa reports, however, not a single G8 member has met that commitment: