June 11, 2007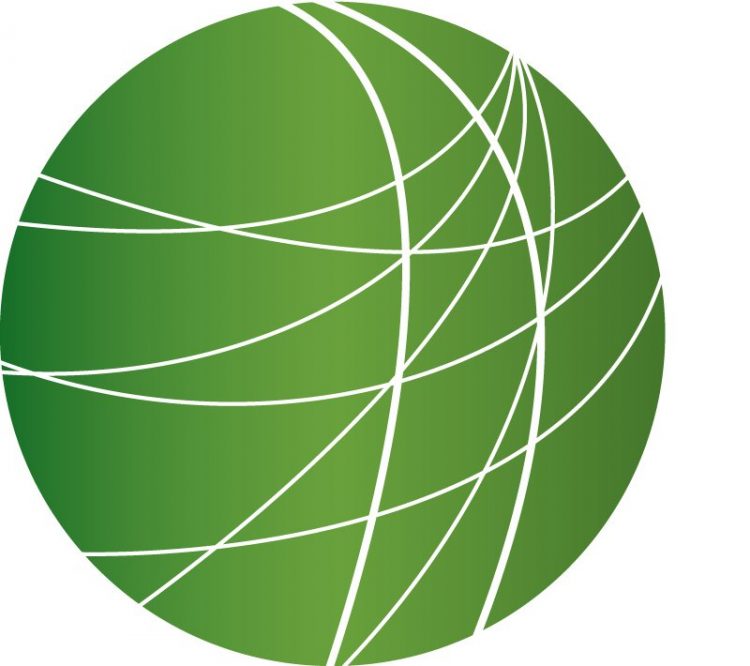 Headlines (5:00)
HABEAS CORPUS WINS ANOTHER ROUND
The 4th U.S. Circuit Court of Appeals today ruled that the government cannot hold so-called enemy combatants without charge. Attorneys brought the case on behalf of a US legal resident originally from Qatar who has been held in solitary confinement in a South Carolina Navy brig for the past 4 years. Judges ruled 2-1 today that the Military Commissions Act of 2006 can not legally take away a detainee's right to challenge his or her detention.
U.S. ARMING SUNNI MILITANTS IN IRAQ
In other news, American military commanders in Iraq have begun to arm Sunni militants in Baghdad. Hiba Dawood has more.
The US military has been arming Sunni tribesmen in the Anbar province for months – ostensibly to fight Al Qaeda. American commanders regard the program as a success because the Anbar province is no longer regarded as one of the most dangerous areas of Iraq. Now, US forces want to apply the Anbar formula to Baghdad. But critics of the program, including Iraqi Prime Minister Nouri Al Maliki, fear that the weapons could worsen internal fighting and sectarian violence. Some of the groups slated to receive weapons have admitted to attacks against US personnel in the past. The Iraqi press is reporting that some of the Sunni tribal leaders who have received weapons are now demanding positions in the Iraqi cabinet. The Iraqi Prime Minister has refused this demand, but these factions will likely gain more power if the U.S. military continues to arm them. For FSRN, I'm Hiba Dawood reporting.
FUTURE BRITISH PM VISITS IRAQ (WEB ONLY) 
Britain's Prime-Minister-in-waiting Gordon Brown made a surprise visit to Iraq today. He's coming under pressure to make a break from Tony Blair's style of foreign policy. From London, Naomi Fowler reports.
Gordon Brown won't become Prime Minister until June 27th but he pledged today that in the future, security and intelligence would be kept "independent" of the political process. He's also hinted before at legislation to involve Parliament more in decisions about entering into future military conflicts. Coinciding with his surprise visit, the main opposition party took the opportunity to call for an immediate inquiry into the war in Iraq. Anti-war critics dismissed it as sheer opportunism; the main opposition voted for the war at the time and have maintained that position ever since. The Iraq invasion is one of the most unpopular foreign policy decisions ever taken by a British prime Minister. Gordon Brown could transform his party's prospects of re-election if he were to make a radical break from previous policy in Iraq, even though he himself was in government at the time. The question now is to what extent the domestic political situation in the UK might influence policy changes that the United States will not like. This is Naomi Fowler in London for Free Speech Radio News.
ANALYSIS FINDS BIAS AMONG IMMIGRATION APPOINTEES
A Washington Post study of judicial appointees to immigration courts has found that the Bush Administration has consistently favored those with close ties to the Republican Party over candidates with experience or other professional qualifications. Immigration judges have traditionally been considered civil servants and their political ties were not legally a factor in job placement. The Washington Post analysis found that since 2004, one half of the appointees lacked a background in immigration law and one third were either Bush Administration insiders or Republican Party loyalists.
PARAMILITARY VICTIMS SUE CHIQUITA
Family members of victims of paramilitary violence in Colombia have filed a law suit for damages against Chiquita Brands, the U.S. fruit company that pleaded guilty in March to paying off the AUC paramilitary group. From Bogotá, Nicole Karsin has more.
Lawyers from D.C.-based International Rights Advocates have filed a complaint in U.S. federal court for damages on behalf of 144 family members of Colombians murdered by illegal armed groups that received pay-offs from Chiquita Brands. The U.S. fruit company admits to paying the armed groups – both on the U.S. list of terrorist organizations – but says the pay outs were to protect workers. Colombian Senator Gustavo Petro has revealed evidence that Chiquita Brands not only supplied revenue to the AUC paramilitaries, but that the company worked with the paramilitary group to export cocaine and import arms, disguised as banana shipments. Senator Petro calculates that Chiquita paid the AUC some $14 million dollars, much more than the $1.7 million to which Chiquita has admitted. Approximately 2,500 assassinations took place between 1997 and 1999 in the region of Uruba, where Chiquita was paying the paramilitaries. Lawyers from International Rights Advocates plan to add more victims to this suit, which could end up costing Chiquita Brands much more than the $25 million fine they have already been ordered to pay. For FSRN, I'm Nicole Karsin in Bogota.
RED CROSS WORKERS KILLED IN LEBANON
Two Lebanese Red Cross workers were killed and a Palestinian Sheikh was wounded today as fighting between the Lebanese Army and a Sunni Islamist group holed up in a Palestinian refugee camp enters its third week. A mortar shell killed the two Red Cross workers as they were attempting to evacuate the wounded among the thousands who have been unable to flee the fighting. The Nahr al Bared camp was home to more than 35 thousand Palestinians, but the fighting has caused over 20 thousand residents to seek shelter elsewhere in Lebanon. Which side fired the shell that killed the Red Cross workers today remains unclear.
NEW CHARGES BROUGHT AGAINST FORMER CHIEF JUSTICE OF PAKISTAN
Pakistan's Supreme Court has begun to examine allegations brought by a former top judge the that the corruption charges pending against him are politically-motivated. The judge's removal has sparked widespread discontent among attorneys and judges alike. Devin Theriot-Orr reports from Islamabad.
In a setback to Pakistan's President-General Pervez Musharraf, Pakistan's Supreme Court has moved to the merits of Chief Justice Iftikhar Mohammad Chaudhry's claim challenging his removal before the Supreme Court. Lawyers representing the government of Pakistan hoped to get the charges thrown out of court. Instead, the Court's decision will permit Chaudhry's legal team to inquire into the government's motives in filing corruption charges against him after Chaudhry became the first Chief Justice in Pakistan's history to refuse a request by the executive to resign from his post. Chaudhry's supporters believe that the corruption charges were principally motivated by Chaudhry's decisions against the government in privatization and missing persons cases. In a related development, a lawyer representing the government of Pakistan stated today that fresh corruption charges may be filed against Chaudhry arising from his speaking tour of Pakistan Bar Associations in support of judicial independence.  A decision on the original corruption charges is expected in July. For FSRN, this is Devin Theriot-Orr in Islamabad.
Features
No Confidence of Gonzales Raised in Senate (4:30)
This evening, the US Senate will consider a resolution expressing no confidence in Attorney General Alberto Gonzales.  Several Republicans have joined the Democrats in expressing grave concern about his ability to lead the Department of Justice, and some have even called for his resignation. But most GOP lawmakers are unlikely to support a vote of no-confidence.  FSRN's Leigh Ann Caldwell reports.
Sri Lanka Apologies to Ethnic Tamils (3:11)
Sri Lankan President Ratansiri Wickremanayake apologized for evicting hundreds of ethnic Tamils from the capital Colombo, promising there would be no repeat of the controversial operation. FSRN's Ponniah Manikavasagam reports on the aftermath.
New York Domestic Workers Demand Rights (4:00)
Hundreds of nannies and caregivers marched in New York over the weekend to call for State lawmakers to pass a Domestic Workers Bill of Rights. Currently domestic workers, who are mostly immigrant women of color, are written out of most standard labor laws.  But there is a new movement spurred by the workers themselves to change that. Christine Lewis of The Community News Production Institute reports from New York City.
Right Wing Ahead in French Elections (3:40)
The first round of France's legislative election yesterday, leaves the   mainstream right-wing party, the U-M-P, well ahead of its left-wing rivals. Following the victory of Nicolas Sarkozy in last month's presidential race, the party looks set to win a clear majority in the National Assembly in next Sunday's second round. Tony Cross has more from Paris.
Calif. Residents Fight Water Privatization (4:11)
Residents in the town of Felton, California are using eminent domain to buy back their water supply from a private water company called American Water.  Residents complain of price gouging and poor customer service.  FSRN's Christina Aanestad reports.
DC Events Protest Israeli Occupation (1:20)
Clashes between Fatah and Hamas left three dead and at least 50 injured today. The violence follows Israeli Prime Minister Ehud Olmert's announcement Sunday that military operations in the Gaza Strip will be on-going if Palestinian rocket fire and quote "terror attempts" continues to threaten neighboring Israeli settlements. Meanwhile, hundreds of anti-war activists gathered in Washington, DC Sunday to mark the 40th anniversary of Israel's military occupation of the Palestinian territories. Sponsored by United for Peace and Justice and the US Campaign to End the Israeli Occupation, organizers of the two-day-long mobilization said it was the first of its kind in at the Capitol. Among nearly 20 other speakers was Hassam El-Nounou, co-founder of the Gaza Community Mental Health Program.
(Sound)
Events continued today, with a grassroots lobbying day on Capital Hill. Groups are calling for an end to US economic, diplomatic and military support of the Israeli occupation and a new foreign policy plan that will lead to peace between Israelis and Palestinians.