February 26, 2007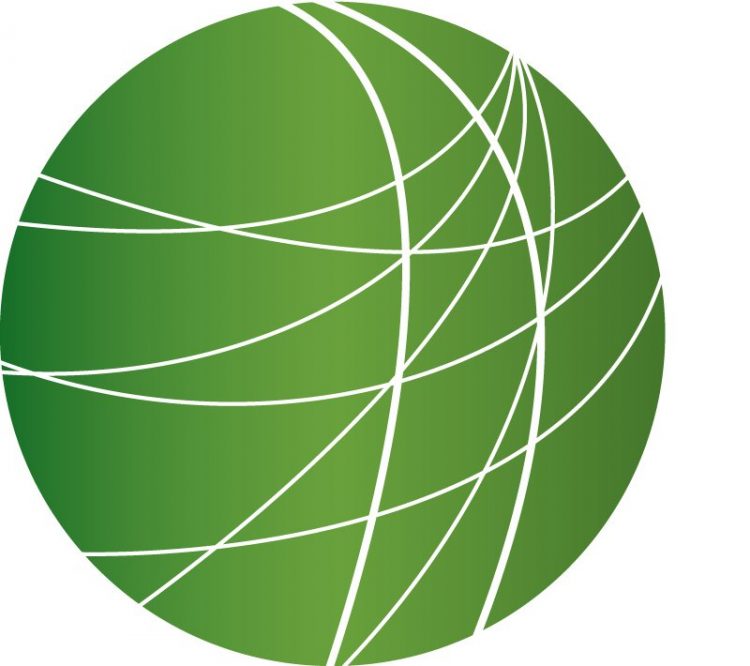 Headlines (5:12)
GUINEA'S NATIONAL STRIKE ENDS TOMORROW
Trade unions in the West African nation of Guinea have agreed to call off a general strike in response to the country's president agreeing to replace the prime minister. The nationwide general strike, which began in January, turned into a political movement to demand the resignation of the country's longtime president. Today, Guineans commemorated the more than 110 people who recently died in the violent crackdowns against critics of the president.
LIBBY JUROR DISMISSED
In this country, a member of the jury for the trial of former White House aide Lewis "Scooter" Libby has been dismissed due to exposure to media reports about the court proceedings. Deliberations will move forward with 11 jurors.
TXU BUYOUT
Private investors today announced plans to buyout a Texas energy giant. Environmentalists say the deal could be a major step in the fight against global warming, From Houston, Renee Feltz reports.
TXU is the largest energy provider in Texas, and until last week it planned to meet the state's growing energy needs by building 11 new coal fired power plants… a plan that drew intense protest from a coalition of environmentalists, politicians and religious groups. (protest sound) Those plans changed with today's announcement that TXU has agreed to be purchased by a group of private equity firms. The buyout followed lengthy talks with Environment Defense and the Natural Resources Defense Council. The groups support the deal's conditions, including an agreement to build only 3 of the 11 planned coal fired power plants TXU. The new plan means a reduction of 55 million tons of carbon emissions per year. The bidders agreed not to propose new coal-fired plants outside Texas and to support mandatory national caps on emissions linked to global warming. They say they also plan to invest millions in conservation and energy efficiency programs. In Houston, I'm Renee Feltz for FSRN.
VA GENERAL ASSEMBLY EXPRESSES "PROFOUND REGRET" OVER SLAVERY
Virginia's state legislature has unanimously approved a resolution to express "profound regret" over slavery and "the exploitation of Native Americans". The measure, passed in what was once the capital of the Confederacy, is the first of its kind in the entire country. Its unopposed passage comes as Virgina marks the 400th anniversary of the founding of Jamestown, the first permanent English settlement in this hemisphere. Although compromises in the wording make it to fall short of an outright apology, the resolution does at least recognize that specific wrongs were committed. The resolution states that the spirit of true repentance can (quote)"can serve to bring closure, to reconcile and heal, and to recall and remind so that past wrongs may never be repeated and manifest injustice may not again be overlooked". Two other states – Missouri and Maryland – are considering similar measures.
ICJ CLEARS SERBIA OF GENOCIDE
The International Court of Justice has cleared Serbia of genocide charges from crimes stemming from the war in Bosnia. The UN-backed court did, however, fault Serbia for failure to prevent or punish the Srebrenica Massacre. The court recognizes the Srebrenica Massacre as genocide, but did not find a direct chain-of-command link between Serbia's government organs and the armed forces that killed some 700 Bosnian Muslim men and boys in 1995. More than one hundred thousand Bosnians died between 1992 and 1995 in fighting during the break-up of the former Yugoslavia.
UK DEPORTATION POLICY CRITICIZED
Amnesty International has called on the British government to stop any further deportations of foreign nationals they consider to be a 'threat to national security' after Algerian authorities reneged on an agreement that they would not arrest, torture or imprison two Algerian men returned last month. From London, Naomi Fowler reports.
In 2005, the British government began trying to deport 15 Algerians who they considered a 'danger to national security;' some were held for years yet never tried in a British court due to the unusable nature of secret intelligence gained under torture; others have been tried and acquitted, living under house arrest ever since and fighting their deportation. Now that the first two Algerians deported last month have been arrested and imprisoned in Algeria, Amnesty International is again reminding the government that deporting people to places where they may face torture or execution contravenes Britain's obligations under international law. They predicted back then that the British government's negotiations with the Algerian authorities would fail to protect the men. Mouloud is one of the Algerian men who did go to trial and was acquitted. His case for deportation on the grounds of national security comes up next month: (sound Mouloud) "I was very disappointed and amazed that Britain has reached this stage. They have failed to convict me, it's like I'm a failure, expose their weakness and their abuse, what they did and everything. Because I'm an embarrassment to them, they just want to shut me down once and for all and they know if they send you back to your country where you'll be threatened to be killed and tortured, you won't talk again." The Home Office maintains that the deportations do not breach human rights law. This is Naomi Fowler in London for Free Speech Radio News.
Features
Ballot Counting Begins in Senegal (3:17)
Senegal's incumbent president Abdoulaye Wade was in the lead today after voters went to polls on Sunday. International observers described the elections as largely orderly and fair, despite a few reported attacks on polling stations and ballot boxes. More than a dozen other candidates are vying to take over the presidency from the 80-year-old Wade who's been in power since 2000, when he won in a landslide victory. FSRN's Ndiaga Seck has more.
Governors Weigh In on Federal Agendas (3:40)
US Governors met with the President and his cabinet this morning. During that meeting, they expressed concern over a variety of issues, including global warming, the overextension of the National Guard and the lack of immigration reform. But on the top of the governor's list is children's health insurance, a program facing funding shortfalls. FSRN's Leigh Ann Caldwell has more.
New Watada Charges Filed (3:45)
The Army has filed a new round of charges against Lieutenant Ehren Watada, the first commissioned officer to refuse to serve in Iraq. The move was widely expected after the Lieutenant's first court martial ended in a mistrial earlier this month. Watada is charged with missing troop movement and conduct unbecoming an officer for public statements critical the war in Iraq and the Bush administration. If convicted on all counts, Watada faces up to six years in prison and a dishonorable discharge from the military. Aaron Glantz reports.
Opposition to US-Iraqi Military Sweeps (4:30)
While giving a speech today, one of Iraq's vice presidents was knocked flat but unharmed after a bomb was detonated in a nearby building. At least ten people were killed in the attack, which came as a new US and Iraqi military offensive entered its 12th day and met increased opposition from Shiia leaders. Hiba Dawood files this report.
Democrats Renew Iraq War Proposals (3:00)
Democrats in Congress are renewing their efforts to influence the course of the war in Iraq. After the non-binding resolution opposing Bush's troop surge recently failed in the Senate, Democratic leaders have new plans to restrict the President's power over the war. Capitol Hill reporter Yanmei Xie reports.
Groups Seek to Broaden Anti-War Movement (2:30)
Anti-war activists across Connecticut organized more than 20 simultaneous meetings over the weekend in a grassroots push to broaden opposition to the war in Iraq. The meetings were bolstered by a live conference call with U.S. Senator Chris Dodd, a presidential contender who has taken the lead in opposing the habeas corpus-stripping provisions in the Military Commissions Act. From Westport, Connecticut, FSRN's Melinda Tuhus reports.