July 24, 2007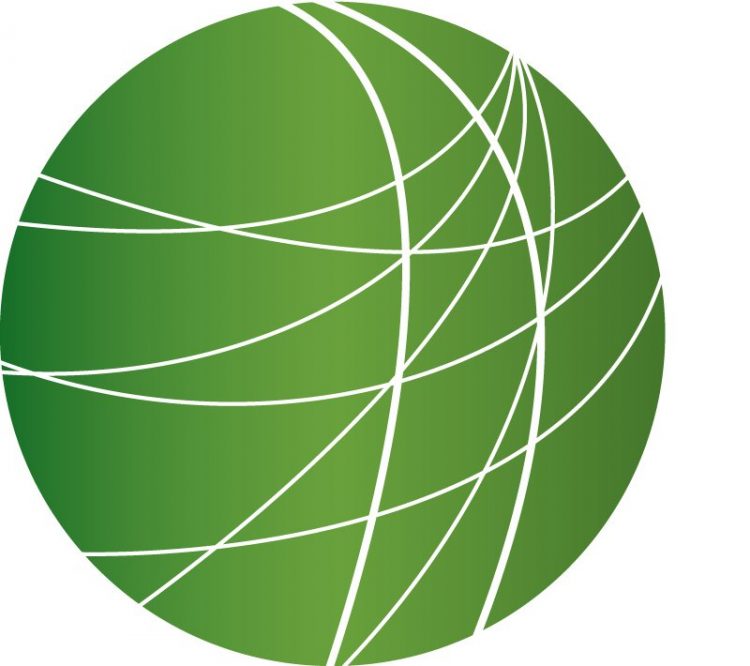 Headlines(5:05)
US TALKS WITH IRAN "HEATED"
The US ambassador to Iraq met with his Iranian counterpart in Baghdad today for the second round of talks between the two countries in nearly 30 years. The US blames Iran for supporting Shiite militias within Iraq – a claim Iran says Washington cannot prove. During the reportedly tense meeting, Iran agreed to join a 3-party subcommittee with the US and Iraq to focus on Iraq's security situation.
BRITAIN EXPERIENCES WORST FLOODING IN LIVING MEMORY
Britain is facing some of it's worst flooding in living memory. Naomi Fowler reports on the effects of severe weather there.
Flooding isn't a modern phenomenon in Britain but the frequency of severe flooding appears to be. Northern, Central and parts of southern England face a rising bill of $4 billion-worth of damage; 420,000 people have no fresh water supplies and many thousands have no electricity. There are still more heavy rains on the way. As with New Orleans, warnings about insufficient spending on flood defences were apparently ignored by politicians. Not only that, but half of all homes built in the last 50 years are on flood plains. Heavy rain has become twice as intense over the past 40 years in the UK with the worst downpours happening four times more often and flooding is set to increase tenfold. This is Naomi Fowler in London for Free Speech Radio News.
MINING LAWS SPARK PROTESTS IN ARGENTINA
Residents from Argentina's Andean region mobilized in Buenos Aires today, calling for reforms to the country's mining laws. Marie Trigona has more from Buenos Aires.
More than 500 environmentalists formed a human chain around Argentina's congressional building to press for legislation to impose strict regulations on mining operations within national territory. Minerals have become Argentina's largest export, valued at nearly 80 billion dollars over the past decade. Mining companies, like Canada's Barrick Gold only have to pay 3 percent in royalties on minerals extracted from Argentine territory and are allowed to pollute the environment with chemicals like cyanide; used to extract mineral ores from open-pit mining sites. Argentine congressman Carlos Tinnirello has been pushing for reforms to the country's mining laws. (audio) "For me life doesn't have a price, not for 3 percent or 50 percent, the new legislation should ban open-pit mining and the prohibition of using water sources, rivers, lakes and streams for mining." Earlier this year Argentina's Supreme Court rejected a proposed open-pit gold mine using cyanide, however more than 200 mining projects are currently in operation. For Free Speech Radio News, I'm Marie Trigona in Buenos Aires.
CANADA RENEWS FUNDING FOR THE PALESTINIAN AUTHORITY
Canada's Conservative government has announced it will resume financial aid for the Palestinian Authority, weeks after Pro-Western President Mahmoud Abbas expelled Hamas legislators. Stefan Christoff reports from Montreal.
The Canadian government HAS pledged a limited $7.6 million towards the Palestinian Authority, 18 months after Canada became the 1st western government to cut all financial and diplomatic ties with the PA. The Canadian government launched a western boycott of the PA, just days after Hamas won a parliamentary majority in legislative elections in January of 2006. Khaled Mouammar is the President of the Canadian Arab Federation. (audio) "By imposing this blockade and boycott against the Palestinians, they wanted to encourage civil-strife, to try to remove the democratically elected government of Ismail Haneyeh." None of the resumed Canadian aid will be directed toward the 1.5 million Palestinian residents of the impoverished Gaza Strip, WHERE [CUT:in which] Hamas maintains political control. This is Stefan Christoff in Montreal, reporting for FSRN.
MINIMUM WAGE HIKE TAKES EFFECT
A raise in the federal minimum wage takes effect today. Hourly rates went up to $5.85 in the first of three annual 70 cent raises. The hourly minimum wage will be $7.25 by the summer of 2009. Today's increase was the first time in ten years that minimum wage workers have received a raise.
NEW HAVEN LAUNCHES I.D. CARD FOR ALL RESIDENTS
New Haven, Connecticut rolled out its resident photo ID card today. The identificaton is available to all regardless of immigration status. Melinda Tuhus reports.
The idea for the card came from a grassroots group, Latinos United in Action, which has been working with New Haven's immigrant community for the past four years. The municipal ID card will enable those without a social security number to open a bank account. Mayor John DeStefano cut the ribbon to the new office of resident services, saying the measure of the American soul is the willingness to help each other, not the waving of the American flag, as about 40 protesters were doing outside City Hall. Then dozens of people lined up to apply for the card. Jennifer Cruz was in line with her boyfriend, who's Guatemalan, and a friend, who's Ecuadoran. Both have U.S.-born babies. (audio) "What they're trying to do is just improve their life. They want to make it better for the baby, better for themselves. They want to go out and work so they can put food on the table." As residents left City Hall waving their cards, they were cheered by supporters outside. For FSRN, I'm Melinda Tuhus in New Haven.
Features
AG Gonzales Returns for Another Round On the Hill(3:27)
Attorney General Alberto Gonzales provided controversial testimony to a Senate panel about his involvement of several scandals including the firing of US attorneys, the authorization of the domestic surveillance program, and the Administration's use of torture. FSRN's Leigh Ann Caldwell has more on this story.
Democrats On-Line Debate(1:03)
All 8 Democratic contenders for their party's presidential nominee debated last night at the Citadel military college in Charleston, S.C. It was the first time candidates were asked question by video bloggers through the website Youtube.
VA Charged with Failing Soldiers with PTSD(4:06)
Two veterans' groups have filed suit against the Department of Veterans Affairs in a San Francisco federal court on Monday. The suit charges the government of "shameful failures" in helping the tens of thousands of Iraq and Afghanistan war veterans who suffer from Post Traumatic Stress Disorder. Aaron Glantz reports.
Step Towards Independence in Kosovo(4:03)
A draft resolution at the UN Security Council calls for an end of the UN presence in Kosovo and proposes to create what's called "supervised independence" for the province. There has been a long standing political and territorial dispute in Kosovo between the ethnic Albanians and Serbian government that resulted in much bloodshed and a NATO bombing campaign in 1999. The Albanian leadership in Kosovo are welcoming the proposal while Serbia is in opposition. Russia, which has veto powers on the council, has already said it will reject the measure. Amy Miller has more from Belgrade.
Immigrant Workers Mistreated in South Korea(4:08)
The US isn't the only country that relies on migrants to work jobs that many natives don't want to do. In South Korea, immigrants are filling positions at factories that require low or no technical skills. But human rights activists charge Korean companies with treating migrants less than human. FSRN's Jason Strother has the story from Seoul.
Another Execution Scheduled in Texas.(4:13)
Texas is scheduled to execute another black man next month, even though he did not commit the murder himself. Kenneth Foster was sentenced to death under the 'law of parties,' that allows the death sentence of someone who was not the primary actor in crime. FSRN's Renee Feltz has more: