July 25, 2007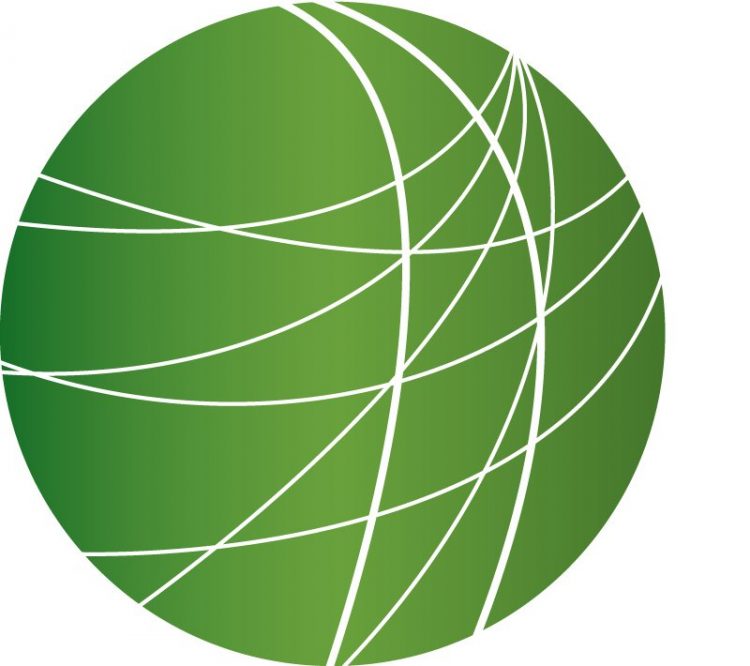 Headlines(5:38)
SOUTH KOREAN HOSTAGE SITUATION CONTINUES IN AFGHANISTAN
At least one of the 23 South Korean missionaries held hostage by Taliban kidnappers has been found dead with multiple bullet wounds. Eight of the hostages were reportedly released today. The Taliban kidnappers are demanding a prisoner release in exchange for the remaining hostages. South Korea has since banned its citizens from traveling to Afghanistan.
INDIA INAUGURATES FIRST FEMALE PRESIDENT
In other news, India inaugurated its first female president today. Pratibha Patil will fill the largely ceremonial role for the next 5 years. She is one of only seven female presidents in the world.
CONFLICT ESCALATES IN SRI LANKA
The European Union today allocated 21 million dollars in humanitarian aid to victims of the escalating conflict in Sri Lanka. Ponniah Manikavasagam has more.
Sri Lankan officials say the death toll from Tuesday's rebel bomb attacks against government security forces near the northern town of Vavuniya rose to 16 today, when a wounded soldier died in the hospital. The attacks came amidst increased security measures in the capital Colombo due to fears of rebel actions to mark the 24th anniversary of anti-Tamil riots in the country. The first major Tamil Tiger rebel ambush in July of 1983 killed 13 soldiers and triggered a week-long series of riots in which nearly 600 ethnic Tamil civilians died. Police officials said they had information about rebel plans to explode a truck-bomb in the capital to mark the anniversary and have placed police and military on maximum alert with road blocks and vehicle search operations. Tiger rebels have been fighting for a separate state for minority Tamils for more than three decades and the conflict has claimed more than 80,000 lives. Around 800,000 people are displaced and another 100,000 civilians have fled to refugee camps in neighboring India. A Norway-brokered peace deal has stagnated and the 2002 truce between the government and the rebels now exists only on paper. For Free Speech Radio News, I am Ponniah Manikavasagam from Vavuniya , Sri Lanka.
FLOODS CREATE MASSIVE DISPLACEMENT IN CHINA
Three weeks of heavy rains and severe floods have wreaked havoc across a wide swath of China. The government has deployed soldiers along the banks of China's third longest river where unstable dykes are at risk of bursting under pressure from high water levels. The floods have killed at least 500 people and more rains are expected. A Chinese Red Cross official told Reuters' Alertnet that between 4 and 5 million people have been evacuated from their homes.
EXTREME WEATHER ACROSS THE BALKANS
Meanwhile, a heat wave across southeastern Europe has killed hundreds in recent weeks. Elise Hugus reports from Bucharest.
Temperatures in Bulgaria and Romania reached 113 degrees Fahrenheit on Monday and Tuesday, the hottest days on record. Health officials in Hungary estimate over 500 people have died due to the heat in the past month. Food crops across the Balkans have perished, creating immense hardship for farmers and causing over 500 million dollars in losses. Fires are still blazing in Macedonia and Greece, where thousands of acres of forest have gone up in smoke. In Romania, where 30 people have died due to the heat, authorities declared a red alert on Tuesday, closing public offices and markets in the afternoon. With a 50% increase in energy consumption, and dwindling clean water supplies, Romania is contemplating its preparedness for the effects of global warming. Reporting from Bucharest, I'm Elise Hugus, for Free Speech Radio News.
MUGABE THREATENS TO NATIONALIZE PRIVATE BUSINESSES
Zimbabwe's President has announced plans to nationalize all private companies that fail to comply with a decree to reduce prices. Davison Makanga reports from Cape Town.
Speaking at the opening of the new parliamentary session, Zimbabwean President Robert Mugabe insisted that his government will proceed with the nationalization program. Mugabe said plans are underway to take over private businesses that fail to implement price reduction measures imposed 3 weeks ago. The government just last week revived the Zimbabwe State Trading Company; an agency to monitor and take over companies. The government of Zimbabwe launched a program to slash prices by 50% on all retail goods three weeks ago. Operation Reduce Prices comes as Zimbabwe sinks deeper into a severe economic crisis. However, economists predict a further decline of the troubled economy. Meanwhile, the Business Unity of South Africa says its member companies are pulling out of Zimbabwe, citing property concerns. Davison Makanga, FSRN, Cape Town.
THREE JUDGE PANEL TO REVIEW OVERCROWDING IN CALIFORNIA PRISONS
California's prison system will soon face judicial scrutiny after 2 separate rulings this week determined that severe overcrowding has hindered the state's ability to provide adequate health and mental care to prisoners. Prisoner access to medical treatment is guaranteed under the constitutional amendment prohibiting cruel and unusual punishment. The rulings called for the formation of a 3 judge panel to consider measures such as early parole, drug treatment programs, home detention, and prison population caps.
ANNIVERSARY OF U.S. INVASION OF PUERTO RICO
And finally, today marks the 109th anniversary of the US military invasion of Puerto Rico. It also marks 55 years since Puerto Rico officially became a "commonwealth" of the US. Since then many political sentiments on the island have been divided between those who want statehood, those who want enhanced commonwealth status, and those who want full independence.
Features
House Votes to Prohibit Permanent US Military Bases in Iraq (3:19)
The House of Representatives overwhelmingly passed legislation today that prohibits permanent US bases in Iraq. This comes as the body prepares for its next round of debate on the war with a 460 billion dollar defense spending bill. FSRN's Leigh Ann Caldwell reports.
Report Calls for Better Care for Vets(0:56)
A Presidential Blue Ribbon Commission today released its 29 page report that urges broad changes to veterans' care. The Commission was formed after stories began running in the press of deplorable conditions at Walter Reid medical facility. The report calls for a boost in benefits for family members helping the wounded, establish an easy-to-use Web site for medical records and overhaul the way disability pay is awarded. This comes as the Senate approved a measure this morning to reform the way the government deals with veterans. The measure would expand brain screenings, reduce red tape and boost military pay. The legislation among other things seeks to end inconsistencies in disability pay by providing for a special review of cases in which service members received low ratings of their level of disability. The aim is to determine if they were shortchanged. This comes as veteran groups this week filed suit against the government alleging the government has failed to adequately deal with returning soldiers who have post traumatic stress disorder.
Potential Agreement Between Local Shia and Suni Leaders(4:10)
In Iraq, two bomb attacks in Baghdad killed at least 27 people today. The attacks came as thousands of Iraqis took to the street during a rare national celebration marking Iraq's Asian Cup semi-final victory over South Korea. It's being reported that at least 60 people have also been injured.
Meanwhile, Suni and Shiite tribal leaders just north of Baghdad struck a deal with the U-S military on Saturday to use tribal militiamen to police volatile cities and villages. If this deal holds it could mark the first joint agreement between both sects. David Enders files this report.
House Panel Holds White House Officials In Contempt(1:44)
The House Judiciary Committee voted to hold White House Chief of Staff Joshua Bolton and former White House Council Harriet Miers in contempt of Congress for refusing to testify under oath about the firing of 8 US Federal Attorneys. This comes after President George Bush issued an executive order declaring that the Justice Department may not pursue contempt charges on White House official if executive privilege is invoked. Today's House vote brings the government closer to a constitutional crisis. The vote for contempt of Congress came down party lines with all Republicans on the committee in opposition. They say that US Attorneys serve at the privilege of the President and that its common for Presidents to replace attorneys in masse and for any reason. The issue made headlines after Democrats accused the White House of firing the attorney's for political reasons and the White refused to allow top aides to testify in public on the matter. But Republicans call this case flimsy and warned that if it goes to the courts it could inadvertently give the President even more power to withhold information from Congress. The contempt citations will be brought before the full House of Representatives. It's unclear whether House speaker Nancy Pelosi will bring it up before the August recess.
Ward Churchill Fired(3:28)
Two and a half years of investigation into the academic work of Ward Churchill, culminated on Tuesday, in an 8-1 vote to fire the tenured Ethnic Studies Professor. Maeve Conran has the story from Boulder Colorado.
New Internet Rules Take Effect(4:19)
New rules and rates for internet radio, that webcasters say it could destroy the industry, took effect 10 days ago. The price for streaming a copy written song over the web was increased by a fraction of a penny by the Copy right Royalty Board in Washington DC – setting off a large public relations campaign to have the ruling overturned in Congress. Meanwhile, the music industry group that collects the royalties says it wont ask any webcaster to shut down their stream for now, as long as good faith negotiations are taking place. Eric Klein has more.