August 06, 2007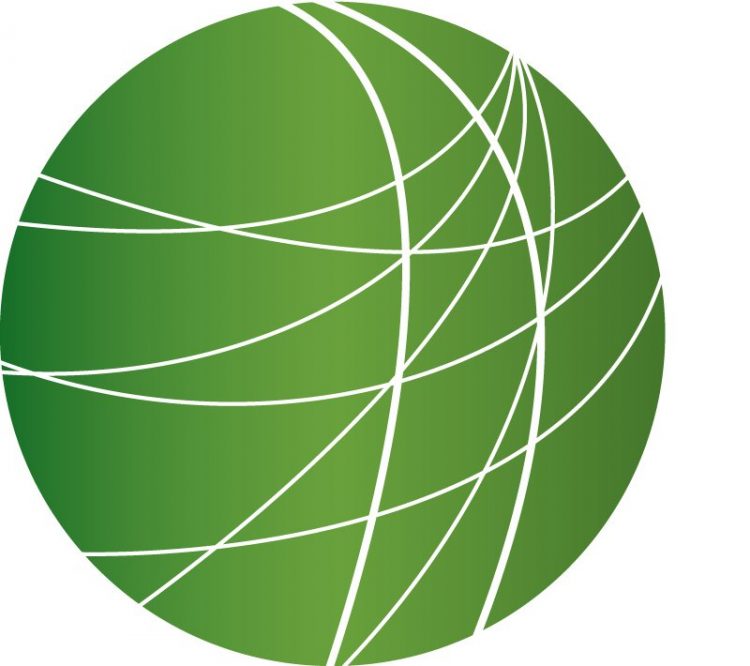 Headlines (5:45)
MISSING WEAPONS IN IRAQ
A new report says over thirty percent of US weapons provided to Iraqi security forces have been lost. Matt Laslo reports from Washington.
Thirty percent means around one hundred and ninety thousand lost arms. US officials have repeatedly accused Iran and Syria of funding insurgent efforts in Iraq. Now it seems the Pentagon itself may be inadvertently helping insurgents fight US troops. Rachael Stohl is the senior analyst for the Center for Defense Information. (sound) "According to sources I have talked to at the Defense Department, unfortunately at least some weapons they know are ending up in the hands of criminals and insurgents. They know this because some of the weapons are turning up in raids and at checkpoints." The Pentagon has put weapons into the hands of Sunni insurgents, under the pretext of recruiting those insurgents to fight the influence of Al Qaeda. The US has also armed Iraqi security forces, ostensibly so that Iraqis can take over internal policing duties. But Stohl says the Pentagon needs to immediately set up an administrative process to track US weapons, which she says they have failed to do. For Free Speech Radio News, I'm Matt Laslo in Washington.
SOLDIER CONVICTED AND SENTENCED FOR RAPE AND QUADRUPLE HOMICIDE
A military court has sentenced a US soldier to 110 years in prison after finding him guilty of the rape and murder of 14 year old Iraqi girl, Abeer Kassem Hamza and the murder of her parents and 6 year old sister. Private Jesse Spielman was also convicted of conspiracy charges and of breaking and entering. He is the fourth soldier sentenced in the case. A fifth man, former Army private Steven Green will face a civilian trial later this year. Green had been discharged from the Army due to psychological problems before details of the crime emerged. The prosecution has indicated that they will seek the death penalty for Green.
SOUTH KOREANS WAS U.S. TO GET INVOLVED IN TALIBAN HOSTAGE TALKS
Twenty-one South Koreans continue to be held hostage by the Taliban in Afghanistan, threatened with death unless the the kidnappers' demands are not met. South Korea's attempts to persuade Kabul to arrange a prisoner exchange have failed. Now many Koreans want the US to play a greater role in freeing the hostages. FSRN's Jason Strother has more from Seoul.
A Taliban spokesperson said today that the fate of the remaining hostages lies in the hands of President Bush and Afghan President Hamid Karzai. Many South Koreans also believe that Washington holds the key to gaining the hostage's release. There have been daily demonstrations outside the American Embassy in Seoul demanding that the US directly negotiate with the kidnappers. One woman attending a candlelight vigil for the hostages says that Washington needs to act quickly. (sound) "I think America has some responsibility for this hostage accident, they haven't done anything yet, and that makes us angry." Several news outlets report they have received calls from some of the hostages. Two of the victims are said to be seriously ill and have been denied medical treatment. Korean officials in Afghanistan have been attempting to arrange face-to-face talks with the kidnappers, but the two sides have yet to agree on a location. For Free Speech Radio News in Seoul, I'm Jason Strother.
SOUTH ASIA FLOOD WATERS BEGIN TO RECEDE
Waters from the floods that have devastated entire swaths of South Asia have begun to recede in India and Nepal. Hardest hit is the Indian state of Bihar, where an estimated 11 million people have been affected. Most of Bangladesh remains under water. The lack of basic necessities among the millions of displaced persons has sparked fights over food aid and clean drinking water. For many parts of South Asia, it is the worst flooding in living memory.
ABBAS AND OLMERT MEET
Israeli Prime Minister Ehud Olmert and Palestinian president Mahmoud Abbas met today in the West Bank city of Jericho in preparation for an international Mid-East conference slated for November. It was the first time in seven years that an Israeli leader has held talks in the West Bank.
PARLIAMENTARY ELECTIONS FAVOR OPPOSITION IN LEBANON
Lebanon held important elections over the weekend to replace two Cabinet members assassinated in the last 8 months. In an election district north of Beirut, two Christian factions representing pro and anti-government forces have been wrestling over control of Lebanon's Christian leadership. Jackson Allers reports from Beirut.
Former Lebanese President, Amin Gemayel has apparently lost the most hotly contested of two election campaigns to Kamil Khoury, his Christian opponent aligned with the anti-government opposition party, Hizbullah. Amin Gemayel was attempting to replace his son, MP Pierre Gemayel, who was assassinated in his car last November. Analysts say that by beating former President Gemayel with a lesser known candidate, the opposition is in a better position to win the September presidential elections. This favors their attempts to reform the government. The current president, Emile Lahoud, must step down by November 23. Lahoud is aligned with the opposition, and the pro-Western government has accused him of being a Syrian collaborator. Syria effectively ruled over the Lebanese political scene for 29-years, until they were forced out by a UN Security Council resolution following the assassination of former Lebanese Prime Minister, Rafik Hariri in 2005. Government supporters implicate Syria in Hariri's death and the assassinations of the two ministers, Pierre Gemayel and anti-Syrian MP, Walid Eido this June. In another election in Beirut, pro-government candidate Mohammed Amin Itani easily won a Sunni seat in parliament to replace the slain Eido. Meanwhile, former President, Amin Gemayel, has alleged fraud and is calling for a recount. Reporting from Beirut, Lebanon, this is Jackson Allers for FSRN.
Features
Bush Signs FISA Reform (3:30)
President Bush signed into law over the weekend a program that would greatly expand the government's surveillance powers, and it shifts the oversight of the program from the judiciary to the executive branch. FSRN's Leigh Ann Caldwell reports.
Bush and Karzai Wrap Up Two Day Conference at Camp David (1:30)
President Bush hosted Afghan President Hamid Karzai at Camp David. They concluded a two day working meeting today in which they explored options to improve security and reduce poppy production. At a joint news conference concluding their visit, the two allies provided cordial praise of each other efforts in stabilizing the country, and barely spoke about the burgeoning violence there and the re-emergence of the Taliban.
Critics Say New Charter May Not Go Far Enough to Address Human Rights Issues in Southeast Asia (4:45)
The Association of Southeast Asian Nations is creating a charter that would eventually enable the formation of a regional human rights body. The move has raised expectations that the 40-year-old group is finally taking steps to become more active in dealing with problems in the region. But as FSRN's Girlie Linao reports from Manila, civil society groups are concerned that rules proposed for the 10-member organization have been watered down.
Indonesia Tries to Tackle Human Trafficking (4:30)
Indonesia's president signed a comprehensive anti-trafficking bill this year that provides law enforcement authorities the power to investigate all forms of trafficking – setting up aid workers and police in high risk areas to prevent and investigate trafficking cases. But local officials say they don't have the resources they need and the human trade continues. According to government figures last year, 80 percent of child sex trafficking cases occurred in the Indramayu area in West Java. Rebecca Henschke tells the story of one 17 year old survivor, Yulianti.
Conference Adds Day Labor's Voices to Immigration Debate (4:30)
Hundreds of day laborers and their allies converged in Washington DC to participate in the fourth annual National Day Laborer Organizing Network convention, which concluded this weekend. The conference, titled "Carving the Present, Weaving our Future" focused on the immigration debate and worker's interests. FSRN's Karen Miller has more.
Mumia Abu Jamal Commentary: The War Against Ward Churchill (2:00)