August 24, 2007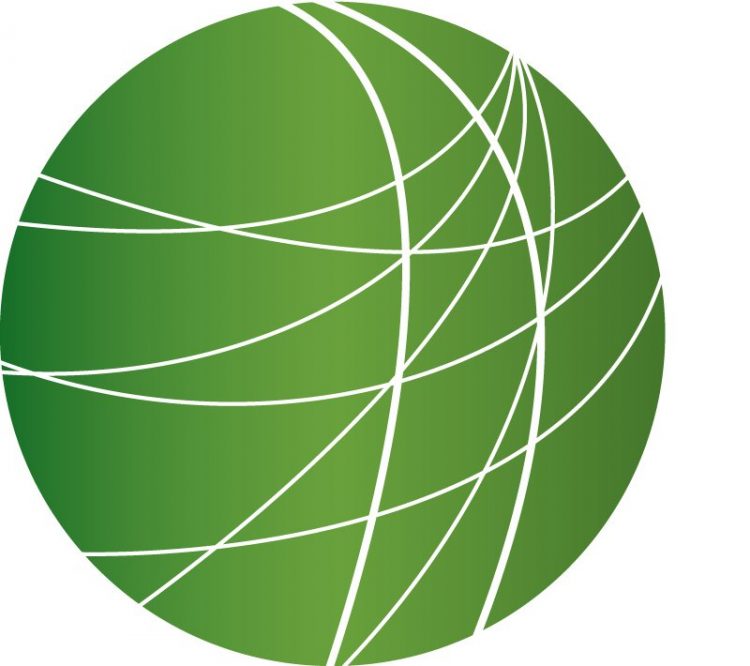 Headlines (7:01)
KEY CASE BEFORE TERRORISM APPEALS COURT
The nation's new terrorism appeals court, The US Court of Military Commissions Review, heard its first case today. The outcome of this case will have significant legal implications for the tribunals at Guantanamo Bay. FSRN's Zein El-Amine reports.
The case heard today was the United States v. Omar Ahmed Khadr. Khadr is a Canadian citizen who has been detained in Guantanamo Bay for the last 5 years. In April 2007, the Convening Authority referred Kadr to trial by a military commission on charges of murder and attempted murder in violation of the laws of war, conspiracy, providing material support for terrorism and spying. In June 2007, the trial judge dismissed the charges for lack of jurisdiction. The defense argued that the court has been hastily established and that the Bush Administration's rush to set it up had impaired its effectiveness. Khadr was 15 years old when he was captured in Afghanistan. He received no legal counsel at the time of his capture. Ruling on this case is expected in two weeks to a month and will be the first of many rulings addressing the detainees at Guantanamo Bay. For FSRN, I'm Zein El-Amine in Washington DC.
US BOMB KILLS BRITISH SOLDIERS IN AFGHANISTAN
A bomb dropped in a US airstrike on southern Afghanistan killed 3 British soldiers today and injured 2 others. The incident of so-called "friendly fire" occurred after British soldiers called in air support during a firefight with suspected Taliban militants in the restive Helmand province.
MILITARY INVESTIGATOR WANTS CHARGES DROPPED IN HADITHA MASSACRE
A military investigator is urging the Marine Corp to drop all charges against a Marine accused of massacring Iraqi civilians in Haditha. While the military recognizes that Lance Cpl. Stephen B. Tatum killed civilians in two separate house, the investigator, Lt. Col. Paul Ware insists Tatum was acting within the rules of engagement. The massacre started when an explosive device detonated near a military convoy in Haditha in November of 2005. The explosion killed one Marine. Others in the convoy shot and killed a car full of men who were driving on the same road, then went into 2 houses and shot those inside. A total of 24 Iraqi civilians were killed, including 7 women and 3 children. The investigator claims there is insufficient evidence to try to Marine for unpremeditated murder, negligent homicide, or even assault. A general must still decide to drop or to pursue the charges.
CHAVEZ VOLUNTEERS TO FACILITATE COLOMBIAN PEACE TALKS
Venezuela's president has offered to host – and possibly mediate – talks between the Colombian government and the FARC guerrilla group. Laura del Castillo reports from Bogota.
The offer by Venezuelan President Hugo Chavez to act as an intermediary between the Colombian government and the Revolutionary Armed Forces of Colombia – or FARC – came after a meeting Chavez held with relatives of FARC hostages. The parties have not held talks in six years due to disagreement over pre-conditions. The FARC wants the government to demilitarize an area of southern Colombia and free imprisoned guerrillas. In return, the FARC would release hundreds of hostages held in jungle hide-outs. The government has so far refused. Uribe continues to promote a policy of military rescue, which many hostages' families fear could result in the deaths of their loved ones. Schoolteacher Gustavo Moncayo is one of 14 family members who met with Chavez earlier this week: (audio) "This is a big step forward. Venezuela is one of the countries that most supports the peace process, and I hope President Uribe doesn't put up more obstacles." Mancayo's son is a soldier who has been held hostage for ten years. He drew international attention last month when he walked from his provincial home to Bogota to call for action on the hostage situation. He has been camped out in front of the Colombian Congress ever since. Many hope that such negotiations could be a first step toward peace in Colombia's. Uribe has said he is willing to discuss this possibility when he meets with Chavez in Bogotá next week. For FSRN, I'm Laura del Castillo in Bogota.
TELECOM COMPANIES HAVE PARTICIPATED IN DOMESTIC SPYING PROGRAM
National Intelligence Director Mike McConnell has admitted that large telecommunications companies have been involved in a program to wiretap the conversations of Americans without a court order. He went on to give an approximate number of Americans under NSA surveillance. McConnell also said that a secret court ruling had concluded that the NSA domestic spying program was illegal. McConnell revealed the previously classified information in an interview conducted last week with the El Paso Times newspaper. The Bush Administration has, in the past, invoked the state-secret privilege in an attempt to shut down a number of lawsuits filed against telecom companies. One of these lawsuits is a class action against AT&T brought by the Electronic Frontier Foundation. Before the summer recess, Congress passed a bill to grant amnesty to companies that participate in eavesdropping operations, but the amnesty is apparently not retroactive.
REACTION TO IMMIGRATION RAID IN HARTFORD
More than a hundred people rallied outside the immigration court in Hartford, Connecticut this morning to call for the release of a Moroccan immigrant charged with overstaying his visa. Melinda Tuhus reports.
Said Zaim-Sassi is married to an American and they have three young children. Immigration and Customs Enforcement officers raided his home in the town of Wallingford at 5 a.m. Monday and arrested him, reportedly cursing and pushing his family around. Zaim-Sassi's family says he has worked here for years, paid taxes and been in constant touch with immigration officials about his situation. Most of those at the rally were extended family members, but many others were part of the Latino immigrant rights movement. Fatima Rojas is from Mexico and is part of Latinos United in Action. (audio) "We are here together — Latinos, Arabs, white, black people — we are here together because we are just different colors but one race — the human race. And immigrant rights are human rights." Zaim-Sassi's brother, Yusef, said he hopes immigration authorities will release his brother and allow him to remain with his family. (audio) "We would like that much, yes, but then again, we'd like to help other people from preventing this from happening to their family." A family split by deportation must choose to either remain divided or to leave the country to live together. The minimum wait time for a petition to re-enter the U.S. after deportation or removal is five years, but ten years is more common. For FSRN, I'm Melinda Tuhus in Hartford.
Features
Sub-Prime Loans To Adversely Affect the Poor and People of Color (4:11)
Anywhere from 1 to 3 million people could lose their homes over the next year when low introductory rates on their mortgages end and their loan repayments double or triple. These millions will be direct casualties of the sub-prime lending crisis that has affected Wall Street and financial markets in Europe and Asia over the last few weeks. From New York, Zoe Sullivan explain how people of color will be worst affected.
Police Infiltrators in Canadian SPP Protest (2:40)
A controversy surrounding the trilateral North American summit in Canada between President George Bush, Canadian Prime Minister Stephen Harper and Mexican President Felipe Calderón, has been making headlines throughout the week in Canada. Quebec Provincial Police are accused of sending agent provocateurs into the demonstrations opposing trilateral summit. Quebec police officials admitted that undercover agents dressed as protesters infiltrated the demonstration. FSRN's Stefan Christoff reports from Montreal.
SEIU Accused of Denying Workers Overtime Pay (3:14)
The California State Labor Commission heard arguments this week in San Jose in defense of the Service Employees International Union against charges it is not paying its employees appropriate overtime pay. Max Pringle reports.
Mumia Abu-Jamal, The Vick Kick (2:30)
FSRN Exclusive: Interview with Ron Paul (5:36)
In lieu of this week's political round up, FSRN's Leigh Ann Caldwell spoke to Presidential Candidate for the Republican ticket Ron Paul. The Congressman from Texas has gained tremendous popularity from the internet and grassroots activists, many of whom are looking for ideas not heard from mainstream politicians.