August 30, 2007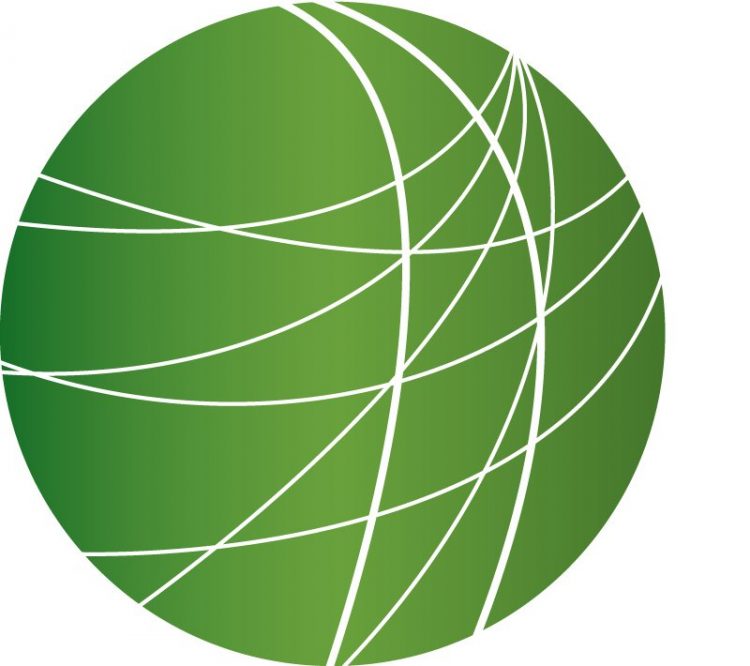 Headlines
TEXAS COMMUTES DEATH SENTENCE HOURS BEFORE EXECUTION
An unexpected turn of events has saved Texas Death Row inmate Kenneth Foster from his scheduled execution tonight. Katie Heim reports from KPFT in Houston.
In what many are calling a stunning move, the Texas Board of Pardons and Parole voted 6-1 today to spare the life of Kenneth Foster. The clemency recommendation came less than six hours before his scheduled execution. This is a rare move in a state known around the world for its routine executions…but Foster's case is different from other prisoners on Death Row in that he was neither charged nor convicted of murder. Foster received the death penalty for driving his companion Maurico Brown away from a murder scene. Mauricio Brown was executed last year. Kenneth Foster was convicted under Texas' controversial Law of Parties, which carries the same maximum sentence as murder. Governor Rick Perry issued a statement at noon today confirming that he will commute Foster's sentence to life in prison. For Free Speech Radio News reporting from Houston, TX, I'm Katie Heim.
PANEL CONCLUDES INVESTIGATION INTO VIRGINIA TECH MASSACRE
A report compiled by the Virginia Tech Review Panel has concluded that the school's authorities failed to take proper action to prevent what became the largest school shooting in US history. On April 16th of this year, student Seung-Hui Cho began his shooting rampage by killing two students in an on-campus dorm. Hours later, Cho fired on engineering students in their Norris Hall classrooms. Cho killed 32 people and injured 17 before shooting himself. The panel found that school authorities failed to avert tragedy by not calling off classes after the first shooting…The panel also concluded that privacy laws possibly prevented the university from identifying Cho as dangerous and disturbed. Virginia governor Tim Kaine: (sound clip)
161 ARRESTED IN OHIO IMMIGRATION RAID
Immigration agents arrested over 160 people on Wednesday in a raid at a chicken processing plant in Fairfield, Ohio. Sixty-one detainees who are either single parents or who have medical conditions have been released on notice to appear before an immigration judge. Twenty of the detainees have been charged with state crimes including document forgery and identity theft. No legal action has been taken against the company.
AL SADR ORDERS SUSPENSION OF MILITIA ACTIVITY
Shiite cleric Muqtada Al Sadr has announced a freeze on the military operations of his Mahdi Army on the heels of major clashes during a Shiite festival…but not everyone in the militia seems to be observing the ceasefire. Hiba Dawood reports.
Muqtada Al Sadr ordered a six month suspension of Mahdi Army military operations on Wednesday after members of the militia were blamed for clashes with security forces which resulted in the deaths of 51 people and the injury of 300 others. The violence erupted on the streets of Karbala as over one million people celebrated a major religious festival. An Iraqi reporter who did not want to be named comments that there is no sign of the Mahdi Army today in the Shiite stronghold of Sadr City: (audio) "Things are calm. There is a lot of pressure on the Mahdi Army to the heavy arrests that has been made. In some cases US soldiers deliberately try to humiliate them, I guess trying to drag them in to clashes. This is a very strong wave that all parties they know that they can't stand against. So their best plan is to lie low and let it pass to avoid this heavy campaign." Al Sadr has indicated in a written statement that the ceasefire is to identify rouge elements within the Madhi Army, suggesting that militiamen who violate the freeze will be identified as traitors. Today, suspected Madhi Army members burned two offices of the Supreme Iraqi Islamic Council – a political rival force for followers of al Sadr. This is Hiba Dawood for FSRN.
PROTESTS TURN VIOLENT IN CHILEAN CAPITAL
A national day of action organized by Chile's unions and social movements demanding better wages and an end to free market economic polices turned violent in the capital Santiago. FSRN's Jorge Garretón reports.
Workers marched peacefully by the thousands in cities across the country Wednesday, but violence erupted in Santiago after the government prevented unions and workers from marching to the Presidential palace. The government's decision to block the march led to fights with riot police, forcing business to close early. Youth lit bonfires and erected barricades in Santiago suburbs last night and fought running battles with police. More than 600 people were arrested including members of the media. This morning the Minister of the Interior minimized the demonstration and its demands, saying the marches were poorly attended. Workers are fed up with low wages demanding an increase of the 273 dollars a month minimum wage. Some 80 percent of workers earn much less of what is called an ethical livable monthly wage of about 500 dollars. The country's influential unions are threatening a national strike if the mobilization does not yield results. For FSRN this is Jorge Garretón in Santiago.
SOLDIERS CONVICTED FOR UNION MURDERS IN COLOMBIA
Four Colombian soldiers have been sentenced to 40-year prison terms for killing three union leaders in 2004. Mike Ceaser reports from Bogota.
The soldiers had claimed that the three unionists were guerrillas killed in combat. But the court determined that the soldiers had frames the labor activists by placing guns in their hands after they were already dead. The court has ordered a further investigation to determine if superiors of the three soldiers participated in a cover-up. More union leaders are assassinated annually in Colombia than in all the rest of the world combined. Most of the killings are blamed on right-wing paramilitary groups, which allegedly often cooperate with businesses and the regular military. The plight of unions in Colombia has moved congressional Democrats and U.S. union leaders to oppose a free trade agreement between the two nations. In recent years, the Colombian government has assigned security escorts to some union leaders and has designated more prosecutors to investigate killings. Colombian government officials point to the latest guilty verdicts as proof that the Colombian legal system can bring unionists' killers to justice. For FSRN, I¨m Mike Ceaser in Bogota.
Features
Some Congress Members Discouraged by Progress in Iraq
General David Patraeus will give a full report card on the situation in Iraq next month, but early progress reports have already discouraged some Congress members. FSRN Karen Miller has more
International Day of the Disappeared
There is no exact figure on how many people around the world have gone missing as a result of armed conflict or internal violence – but they are being remembered on International Day of the Disappeared today. The Red Cross estimates that in Angola alone there are more than 20,000 peasants disappeared as a result of a 27-year long civil war, which ended in 2002. Jose Gama is an Angolan human rights activist, currently based in Pretoria. He says that mass disappearances have destroyed traditional family structures.
On this day, people from Angola and beyond bring attention to the those still missing as a result of violent conflicts. Babak Bazargan reports from Geneva on the International Day of the Disappeared.
Republicans Fall Out With Larry Craig
Support of US Senator Larry Craig of Idaho has plummeted in his heavily-Republican home state since Monday's revelation that the senior was arrested for lewd contact in a Minneapolis Airport bathroom in June. Two Republicans in the Senate have called for Craig's resignation, including presidential hopeful John McCain, and Craig resigned from his leadership positions on four Senate Committees and Subcommittees Wednesday. Leigh Robartes of Radio Free Moscow in Idaho takes a look at the scandal and its political fallout.
Abbas Closes Palestinian Charities
The Ramallah-based Palestinian government, headed by moderate Prime Minister, Salam Fayyad, has decided to shut down 103 Palestinian charitable societies. The decision has been rejected by the Hamas government in Gaza and outraged those who rely on these societies for essential support. FSRN's Rami Al-Meghari has more.
Transcarpathia Detentions Highlight Obstacles at the European Border
The Transcarpathia region, the South West of Ukraine bordering Romania, Slovakia and Hungary, has long been a transit zone between East and West. With the expected inclusion of Slovakia and Hungary into the "Schengen Treaty" in January 2008, this route is expected to become increasingly difficult for those wishing to cross into Western Europe. Amy Miller spoke with refugees and activists about the harsh realities on Europe's border.