December 7, 2007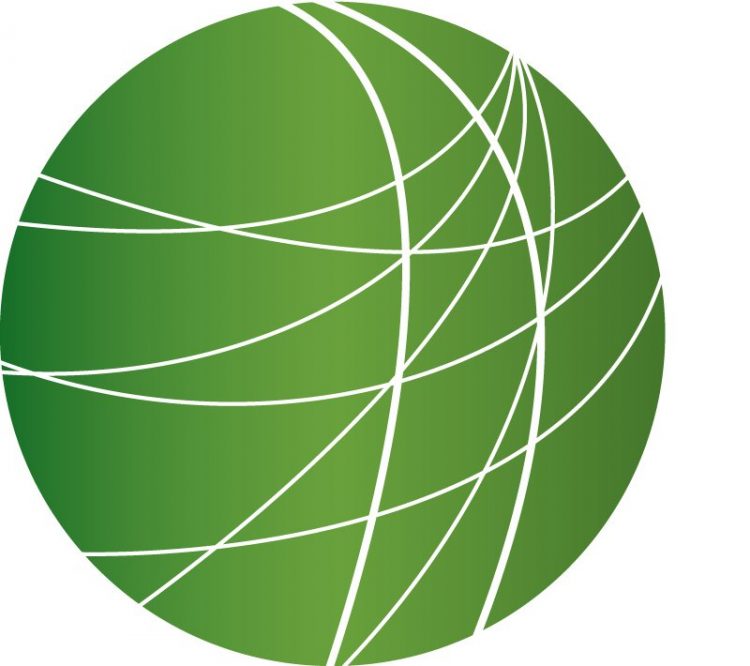 Destruction of CIA Interrogation Tapes Raises Questions About Torture
Bush Administration Pushes for New Sanction Against Iran
Weekly Political Round-Up
Cyclone Sidr's Longterm Effects in Bangladesh
Mexican Wal-Mart Workers Organize Underground Network
Bolivia's Constitutional Referendum Still Under Fire
HEADLINES
Oil Spill Off South Korean Coast
The South Korean coast guard is racing against time to clean up a massive oil spill off the country's west coast. Earlier today, a barge slammed into a tanker, releasing an estimated 15 thousand tons of crude into the sea. Clean up crews are now trying to prevent the leakage from reaching land. Jason Strother reports from Seoul.
A Hong Kong registered tanker, the Hebei Spirit, was anchored off the coast of the port city of Daeson, about 50 miles southwest of Seoul, when it was struck by a crane carrying barge. It's the worst accident of its kind to ever hit South Korea. According to the Coast Guard here, around 66 thousand barrels of oil have spilled into the waters. Officials say they have less than 48 hours until the oil reaches the shoreline. The area is well known for its beaches and a maritime park. Choi Sang-hwan is head of the South Korean Coast Guard. (clip) "In situations like this we are supposed to perform operations to prevent further spreading of oil, but we are not able to do this quickly because of the bad weather conditions." To put this spill into perspective, it's about a third of the size of the 1989 Exxon Valdez disaster off the Alaskan coastline. The clean up costs alone for that reached 2 point 5 billion dollars. Officials at the South Korean maritime ministry say they cannot yet predict the extent of damage that the spill will cause to the local environment. There were no injuries reported during today's collision. For Free Speech Radio News, in Seoul, South Korea, I'm Jason Strother.
Energy Bill on Hold
One day after House Democrats celebrated the passage of an ambitious energy bill, the Senate voted to table it for now. Yanmei Xie has the story from Capitol Hill.

The energy bill maps out a plan to cut fossil fuel consumption and increase renewable energy production for decades to come. Majority Leader Senator Harry Reid says it's a landmark plan. (clip) "This energy and security act will finally put America on the right track to solve our grave and growing an energy crisis, and no superlative is too strong to express how strong this bill for our nation's future." Most Senators support raising mileage standards for cars. But Republicans and several Democrats oppose the provision that would require utilities to produce more electricity from renewables. They are also against cutting tax breaks for oil companies. Opponents of the bill prevailed. (clip) "On this vote, the yeas are 53. The nays are 42." The bill needed 60 votes to proceed. New Mexico Republican Pete Domenici is Vice Chairman of the Energy Committee. He accuses Democrats of political posturing by bringing up a bill that's sure to fail. (clip) "This is not a bill. This is a message. Messages are messy." Domenici says Republicans won't budge unless Democrats strip out the renewable mandate for utilities and restore tax credits for oil. The two sides will be negotiating for a compromise this weekend. For Free Speech Radio News, I'm Yanmei Xie, on Capitol Hill.

Senate Votes to Repeal Alternative Minimum Tax
The Senate passed a measure last night to repeal the Alternative Minimum Tax. The AMT was originally designed to tax only the wealthy, but has crept up on many middle income families due to inflation. To ensure its approval, the Democrats provided major concessions to Republicans by dropping a proposal to offset the lost tax revenue by raising taxes on wealthy hedge fund managers. Loopholes in the tax system allow hedge fund managers to pay only 15 percent, not the the usual 35 percent, in income taxes. The wealthiest hedge fund managers made more than a billion dollars last year.

Lebanon Creeps Towards Resolution of Presidential Crisis
Lebanon's presidential vote was postponed for a seventh time today, as lawmakers from the Western-backed ruling coalition and the Hizbullah-led opposition iron out the final details that would allow the country's Army Chief to assume power. Jackson Allers has more from Beirut.
Lebanon's parliamentary speaker, Nabih Berri said the presidential vote in parliament would be held on December 11th. And while army chief Michel Suleiman has emerged as the consensus candidate for both political camps – Suleiman cannot assume power until the Constitution is amended to allow for a public servant in his position to run for office. But amending the constitution might prove difficult as the new president will be responsible for helping to form a new government. Analysts say both the pro-western government and the Hizbullah-led opposition are afraid to cede any power in this process. One presidential hopeful and leading Christian opposition figure, Michel Aoun, said they will agree on Suleman as president only if the amendment stipulates he must step down in June of 2009 legislative elections. Failure to select a president may lead to unrest in a country still recovering from the 1975-1990 civil war and more recently the 34-day war with Israel in 2006. Reporting from Beirut, Lebanon, this is Jackson Allers for FSRN.
Three Convicted of Trespassing for Occupation Project Protest
A Denver County Court convicted three anti-war activists yesterday of trespassing for refusing to leave their Senator's office. Nikki Kayser has more.
Korean War veteran Raphael Eggers, Catholic Worker Sue Gomez, and homeless advocate Merrill Arnie Carter were fined 50 dollars each for their refusal to leave the Denver office of Senator Ken Salazar. They went to Salazar's office with other anti-war activists on February 21st to urge the senator to take a stronger stance against war funding. The action was a part of a coordinated national campaign called the Occupation Project. The 3 were arrested after they refused to leave at the end of office hours. Their attorney, Walter Gerash argued the three have a moral obligation to oppose an unjust war and a right to assemble peacefully in a public office paid for by taxpayers in order to speak with their lawmakers. Gerash told the jury, this was a case of punishing protest and punishing speech of concerned citizens. The presiding judge suspended all fines and court costs shortly after the jury returned their guilty verdict. Senator Salazar has since become a leading opponent of requests for additional funding for the war in Iraq. Nikki Kayser, FSRN, Boulder.
FEATURES
Destruction of CIA Interrogation Tapes Raises Questions About Torture

Congress is calling for investigations into the latest news that the CIA destroyed tapes depicting interrogations of terrorism suspects. As Washington Editor Leigh Ann Caldwell reports, the news raises more concerns on the U.S.' use of torture and the CIA's clandestine activity and apparent cover up.
Bush Administration Pushes for New Sanction Against Iran

A report from the U.S. intelligence community made public this week states that, according to its best estimate, Iran halted work on its nuclear bomb plans in 2003. That finding goes against earlier reports that indicate that Iran is continuing to pursue nuclear weapons. The report, issued by the National Intelligence Estimate, the same think tank that said Iraq had chemical and biological weapons in 2002, was welcomed by many in the international community. Yet addressing the press earlier this week, President Bush said there is still reason to think that Iran poses a nuclear danger.
Weekly Political Round-Up

Several campaign developments have occurred over the past week on the Democratic and Republican side, including an escalating confrontation between Hillary Clinton and Barak Obama and Mitt Romney's attempt to clear the record on the influence of his Mormon religion on his politics. Zein El-Amine reports from Washington DC.
Cyclone Sidr's Longterm Effects in Bangladesh

After Cyclone Sidr peaked and made landfall in Bangladesh's coastal region last month, it left some two million people homeless and the Red Crescent Society estimates that it killed as many as 10,000. While efforts to provide even immediate emergency relief are still catching up to meet the enormous demands, analysts say many Bangladeshis will face long-term malnutrition and extreme poverty. Shakil Ahmed reports.
Mexican Wal-Mart Workers Organize Underground Network

Wal-Mart workers in Mexico City are demanding more humane working conditions, and the chance to form an independent union outside of the corrupt Unions that dominate Mexico. Workers recently protested outside a store calling for a change in the retail giant's policies and urging shoppers to boycott. The protest was organized by a growing underground network of employees calling themselves the Association of Wal-Mart Workers. Wal-Mart expressed surprise at the protest, emphasizing that it is the largest employer in Mexico and stating that they have no problems with their employees. But according to the workers, up to 60% of employees are part of the underground movement. FSRN correspondent Trevor Snapp reports from Mexico City.

Bolivia's Constitutional Referendum Still Under Fire

Voters in Bolivia are preparing to participate in a historic referendum, once delegates craft a new constitution – due later this month. The mere formation of the constitutional assembly has sparked violent protests from President Evo Morales' opposition, and claimed the lives of four people. Now, the referendum procedures themselves may be in question. It's possible that more than 400 individual articles will be voted on by Bolivians, and once those are decided, the entire new constitution will head to a separate referendum. Juliette Beck and Aldo Orellana Lopez report from Bolivia, where President Morales has made a made a stunning new declaration, and where protests on both sides of the referendum debate continue.