October 26, 2007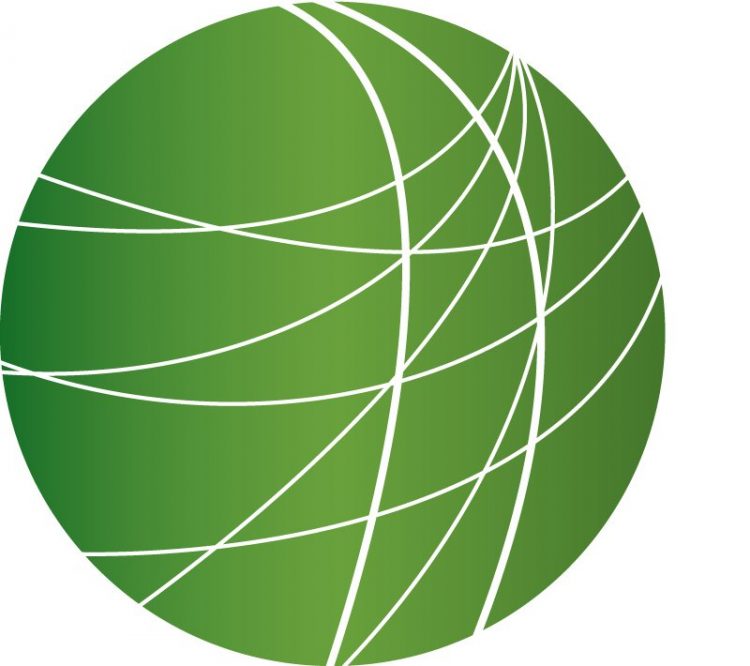 California's Fire Evacuees Tell Their Stories
Southern California's Undocumented Immigrants Hit Hard by the Wildfires
White House Censors Global Warming/Public Health Testimony, Democrats Respond
US Secretary of Defense Says Planning for an Attack on Iran is "Routine"
Issues Surrounding Iran Begin to Appear in Presidential Campaign Rhetoric
Low Income Tenants in East Harlem File Suit to Save Their Homes
HEADLINES
WATER CRISIS IN THE SOUTHEAST
Federal officials have been sent to the Southeastern US to meet with the governors of Georgia, Alabama, and Florida about a three-way dispute over scarce water resources. Sunyata Altenor reports from Atlanta.
A severe drought has so depleted the city of Atlanta's primary source of drinking water that Georgia Gov. Sonny Perdue declared a state of emergency for half the state last weekend and asked President Bush to declare 85 Georgia counties a "major disaster" area. Alabama Governor Bob Riley has asked the White House to deny the request as it would allow Georgia to reduce the flow of water from Metro Atlanta's Lake Lanier to all points downstream – including Alabama and Florida. 39,000-acre Lake Lanier is Atlanta's main source of drinking water. The US Army Corps of Engineers built and controls the 50-year-old reservoir. Despite the lack of rain in Georgia in the past few months the Corps has continued to open the Lake Lanier dam enough to release millions of gallons of water a day to points downstream. This daily release of water has become the focus of a tri-state legal battle between Georgia, Alabama, and Florida. All three governors will reportedly meet with federal officials in Washington DC on Thursday. For FSRN, I'm Sunyata Altenor in Atlanta.
NATIONWIDE ANTI-WAR PROTESTS SATURDAY
Tens of thousands of people are expected to turn out tomorrow for anti-war protests in 11 cities across the country. Melinda Tuhus has the story.
Organizers hope the decentralized demonstrations will bring out more people in total than one big gathering in Washington, D.C. Nancy Lessin is co-founder of Military Families Speak Out, a member of United for Peace and Justice, the coalition organizing the rallies. Lessin says her group has grown to 3,700 military families, and some of them will be at the forefront of the marches, along with a number of veterans' groups. She adds that marches are only one form of pressure to end the war. (audio) "This is a piece of the nation rising up and saying we need this war to end. We think there are going to be people coming back in to vocally opposing the war. There was a period when people got very discouraged but we're seeing more and more wanting to step out." Protests are scheduled in Boston, NYC, Philly, Jonesboro, TN, Orlando, NOLA, Chicago, Salt Lake City, LA, San Fran and Seattle. For FSRN, I'm Melinda Tuhus reporting.

Tension Over South Korean Steel Plant in Orissa
Police in the Indian state of Orissa are preventing representatives of a foreign-owned steel company from accessing land slated for the site of a proposed $12 billion steel plant. Bismillah Geelani reports:
The police say tension in the area is too high to allow officials from Posco-India, a subsidiary of South Korea's Pohang Iron and Steel Company, into the site of the proposed plant. Over 20,000 people from more than a dozen nearby villages strongly deal signed between the state government and the world's fourth largest steel maker in June 2005. The agreement would allow the state government to forcibly evict around 4000 families from their farmland to make way for manufacturing complexes for foreign companies. Villagers opposed to the displacement briefly detained 4 company officials, including its South Korean senior general manager, earlier this month when they had gone to the area for a land survey. The protestors released them only after the district administration assured the villagers that the company officials would not enter the site again. For FSRN, this is Bismillah Geelani from New Delhi.
Embezzlement Charges Dropped Against Pinochet
Santiago's Appeals Court this morning dismissed charges of embezzlement of public funds pending against members of the Pinochet family. From Santiago, FSRN's Jorge Garreton has more.
The Court ruled that members of the Pinochet clan cannot be charged of embezzlement of public funds, because they never held a job in the public sector and that the prosecuting judge never directly questioned them. The Court also dismissed charges against several aides of the former dictator, including his financial consultant. The family and former aides were facing charges of embezzling some 27 million dollars after a 2004 US Senate investigation discovered the money in secret accounts in the Washington based Riggs Bank. Prosecuting judge Carlos Cerda has two options: either appeal the decision to the Supreme Court or re-indict the Pinochet clan and former Pinochet advisers on charges of embezzlement of public funds and illicit enrichment. For FSRN, this Jorge Garretón in Santiago.
Local Elections in Colombia This Weekend
Colombians go to the polls this Sunday to elect local mayors, governors, regional congressional representatives, town councilors and other local authorities. The national government claims that security is guaranteed for voters and candidates. But the last few weeks have seen an increase in violence, corruption and impunity. Laura Del Castillo reports.
Twenty-nine candidates have been murdered so far this election season. The government blames leftist FARC guerrillas for most of the murders, but many cases remain unsolved. Laura Bonilla is the director of the Armed Conflict Observatory research group: (audio) "The places where these candidates have been assassinated do not exactly match where the FARC has presence. So, while it's true the FARC can assassinate a candidate just for being from a pro-Uribe party, it's also true that these assassinations of pro-Uribe candidates are happening where the paramilitaries had control. So one could draw the conclusion that these are more internal disputes between these groups and paramilitary bosses than influence of the FARC." Another nongovernmental observation group concluded a few days ago that around 60 percent of the country's municipalities are at risk of electoral manipulation from both from guerrillas groups and the now supposedly demobilized right-wing paramilitaries. Many observers have raised concerns about the presence of ex paramilitaries on ballots across the country, as well as candidates supported by national politicians now under investigation for links to the right wing death squads. Nearly all such candidates represent parties loyal to President Alvaro Uribe. For Free Speech Radio News, I'm Laura del Castillo in Bogota.
FEATURES
California's Fire Evacuees Tell Their Stories
It's day six of California's wildfire emergency, and although the blazes are threatening fewer homes, they are not yet fully contained. At least 12 people are reported dead and 60 injured. The fires have burned a total area twice the size of New York City. Authorities have given some residents permission to return to their homes, while others remain evacuated in nearby shelters. Yasmin Madadi visited one evacuation shelter in Orange County and spoke to some of the victims.
Southern California's Undocumented Immigrants Hit Hard by the Wildfires
Meanwhile, the American Civil Liberties Union and legal observers say that some victims of the fire have been refused emergency services due to racial profiling. FSRN's Producer Monica Lopez spoke with Andrea Guerrero, field and policy director for the ACLU in San Diego and Imperial counties.
White House Censors Global Warming/Public Health Testimony, Democrats Respond
Public health and environmental experts are up in arms over the White House's editing of Congressional testimony about the potential public health effects of global warming. Dr. Julie Gerberding, the director of the Centers for Disease Control, submitted testimony to Congress on Tuesday. ABC News is reporting, the original transcript of the testimony is 14 pages long – but the White House Office of Management and Budget edited and released a version that was only six pages long.
Comparing the original and edited versions, it appears the White House deleted any section that said climate change was a public health concern. These include increases in air pollution, extreme weather, and an enhanced risk of water and food-borne illnesses.
Officials at the Centers for Disease Control are denying they are being censored. The White House press secretary says the testimony went through the normal review process, and that the deletions were made at the behest of John Marburger, head of the White House Office of Science and Technology. He maintains the information was deleted because it did not align with findings made by the UN's Intergovernmental Panel on Climate Change, or IPCC.
Senator Barbara Boxer, a democrat from California, denounces Marburger's reasoning. She released a statement saying his claim "is a lame defense of the White House action to censor information the American people deserve to know about the dangers of global warming."
The IPCC report actually has an entire chapter dedicated to the human health impacts of climate change – covering many of the same issues censored by the White House.
US Secretary of Defense Says Planning for an Attack on Iran is "Routine"
US Secretary of Defense Robert Gates told reporters yesterday that planning for military action with Iran is 'routine'. He dismissed suggestions that an attack is immanent, but said it is one of the many scenarios that are planned. Shervin Boloorian, is an independent Iranian analyst: (sound clip) Meanwhile, US lawmakers are taking precautions. Assistant Majority Leader, Richard Durbin of Illinois, introduced legislation that forces the president to ask congress before any military action is taken against Iran. This comes one day after a group of lawmakers in the House of Representatives introduced a measure that would strengthen congress' role in the war powers act. In their bill the president must also come to congress and provide detailed reports of military strikes.
Issues Surrounding Iran Begin to Appear in Presidential Campaign Rhetoric
These and other developments in US policy towards Iran are slowly trickling down the political stream. Among Democratic and Republican presidential hopefuls, the situation is quickly becoming the central arguing-point of the campaigns. In this week's political round up, FSRN's Leigh Ann Caldwell has more on the issue – and the media's exclusion of some candidates.
Low Income Tenants in East Harlem File Suit to Save Their Homes
The Movement for Justice in El Barrio in East Harlem, New York just filed a lawsuit against the London Based Corporation Dawnay Day. The organization claims the company has harassed residents and plans to evict low income and immigrant tenants who live in the 47 buildings that the company recently purchased. But as Andalusia Knoll reports, The residents of East Harlem have a long history of grassroots organizing: They say they will not allow Dawnay Day to evict them.