August 16, 2007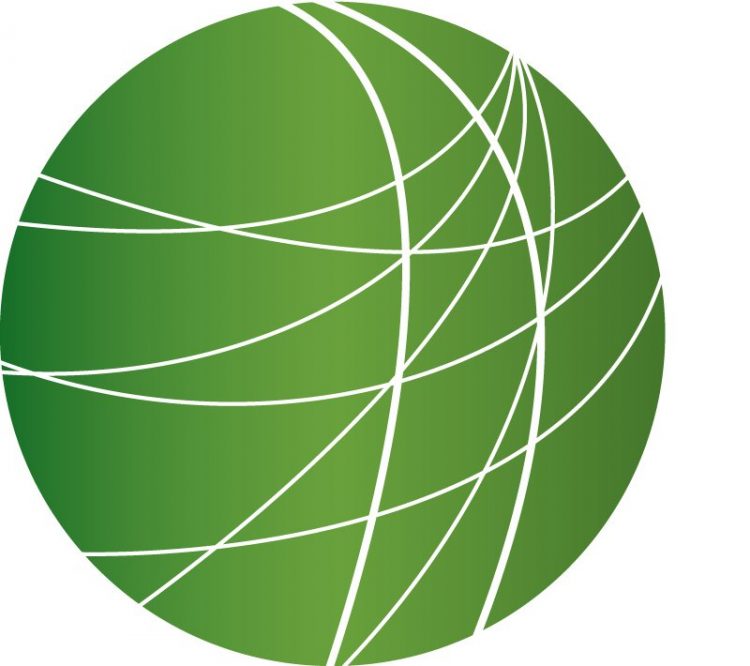 Headlines
GUILTY VERDICTS IN TERROR HIGH-PROFILE TRIAL
A Miami jury has found Jose Padilla and his two co-defendants, Adham Amin Hassoun and Kifah Wael Jayyousi, guilty on all counts of providing material aid to terrorism and of conspiracy to murder, kidnap, and maim people abroad. Padilla, who is a US citizen, was held for three and a half years in a military brig as an "enemy combatant". When he was arrested in 2002, then-Attorney General John Ashcroft accused the Chicago native of conspiring to detonate a radioactive dirty bomb in the US. Although the dirty bomb charge has been widely associated with the case, no mention of it appeared in the actual indictment. The three men face life in prison at their sentencing hearing in December.
DEATH TOLL CONTINUES TO RISE IN YAZIDI ATTACK
The death toll from Tuesday's quintuple car bombing in Iraq has doubled since yesterday. Rising along with the death toll are fears that a new front has opened in Iraq's ongoing sectarian warfare. Hiba Dawood files this report.
Most of the sectarian fighting in Iraq has been between Sunni and Shiite Muslims. But Tuesday's massive attack against the Yazidi sect in Iraqi Kurdistan may draw Kurdish fighters into the fray. The death toll has reached 500, by far the worst massacre of the Iraq War. The 5 simultaneous car bomb explosions also left 375 injured. The attack occurred in the Sinjar district of Nineveh, home to a large Yazidi community since the 12th century. It's the second time that Yazidis have been targeted since the start of the war. In April, kidnappers abducted 23 Yazidi factory workers and later killed them. The Kurdish government today deployed 340 Peshmerga militia members, Kurdistan's official army, to provide assistance and protection to the people of Sinjar. The Nineveh province is not officially part of the semi-autonomous region of Iraqi Kurdistan, but the attack has led many local residents to support a measure to annex the province into Kurdistan. Residents say failure to join the relatively peaceful and secure region of Kurdistan could result in further attacks against the Yazidi minority group and possible mass displacement. This is Hiba Dawood for FSRN
CLIMATE CHANGE PROTESTERS BLOCK ACCESS TO PRIVATE AIRPORT
British police today arrested ten climate change activists as they blocked access to a private airport near London. Manuel Rueda has more.
A small group of climate change protesters descended on Biggin Hill airport this morning. Three protesters chained themselves to one of the airport's gates, while others lay across its only entrance road, linking their arms under yellow tubes. The police arrived shortly afterwards, removed the activists from their positions, and placed them under arrest. The action came in the context of larger protests at London's Heathrow airport over the role of the aviation industry in the production of greenhouse gases. The demonstrators in today's protest say that the owners of private jets cannot escape criticism either. More protests against private and public aviation are expected this week, as thousands of activists continue to camp out near Heathrow; the world's busiest airport. Manuel Rueda, FSRN, London.
MINING LAWS PUT LANDMARKS AT RISK
Two leading environmental advocacy groups released a report today on the effect of mining near some of the country's best-known national landmarks. Maeve Conran reports from Colorado.
The Pew Campaign for Responsible Mining and The Environmental Working Group say the Grand Canyon & Yosemite are only some of the Western landmarks threatened by mining. Thousands of new mining claims for gold, uranium and other hard rock metals have been staked recently on public lands, next to these and other National parks. Jane Danowitz is Director of the Pew Campaign for Responsible Mining, one of the groups behind the report. She describes the situation as a new gold rush, that is being facilitated by an 1872 mining law, still on the statute books. (sound) "Because this law is still on the books and because congress hasn't changed it, virtually those who are interested in mining can go anywhere almost at anytime on public lands, they have very few environmental regulations to which they have to adhere, and also, unlike coal & oil and gas which pays the federal government an 8% royalty at least to take resources off federal lands, they pay virtually nothing." Danowitz and the other authors of the report released today, say they wish to spur Congress into action to reform this outdated law to enforce responsible mining and protect public lands. For FSRN this is Maeve Conran in Colorado .
CHAVEZ CALLS FOR MORE CONSTITUTIONAL REFORMS
Venezuelan president Hugo Chavez is pushing for Constitutional reforms that would extend presidential terms from 6 to 7 years in office and abolish the limits on the number of times a candidate can run for re-election. Venezuela's Constitution limits a president to 2 terms in office. Chavez is currently in his second term. In his speech to the National Assembly last night, he also called for reforms to facilitate the nationalization of industries and to reduce the workday from 8 to 6 hours. Any and all changes made to Venezuela's Constitution must be approved by the electorate in a nationwide referendum.
Features
Civil Rights Groups Weary of New Satellite Surveillance (3:00)
The Bush Administration signed off on a plan to incorporate satellite surveillance as a means to gather intelligence. Critics call the initiative a dangerous intrusion on civil liberties. Washington Editor Leigh Ann Caldwell reports.
Massive Earthquake Rattles Peru (3:00)
Fishermen in Chorillos, Lima, Peru scrambled to get their boats out of the water after an initial tsunami warning after last night's massive 7.9 earthquake in Ica, Peru – some 100 miles south of Lima. The tsunami warning has been canceled, although aftershocks as large as 5.6 continue to rattle the region. At least 450 people are dead, 1,500 injured, and more than 1,000 are still missing, as rescuers struggle to reach those left behind after the two minute tremor. FSRN's Alfredo Cuadros and Pamela Cueva report from Lima, Peru.
Far-Away Communities Respond in Solidarity to Quake Survivors (2:00)
Meanwhile in cities like Arequipa, Peru – far from the coast, people are spontaneously organizing to send aid and encouragement to the cities affected by the massive earthquake along the coast. Tom Allan reports from the studios of community Radio station Yaravi.
Lebanon Marks One Year Since Ceasefire (4:00)
This week marks the one year anniversary of the end of the 34-day Israeli military offensive against Lebanon last summer. The war was sparked by the capturing of two Israeli soldiers by the Shia Muslim group Hizbullah – what followed was an invasion that cost 1,200 Lebanese lives, 116 Israeli lives, and more than $3 billion of damage to Lebanon's infrastructure. Hundreds of thousands of people gathered on Tuesday in south Beirut to mark the anniversary of the ceasefire. Despite the massive destruction from Israeli bombing to the Shia villages in southern Lebanon and to the southern Shia Muslim suburbs of Beirut, Hizbullah supporters still feel that they achieved a victory over Israel last summer. FSRN reporter Jackson Allers reports from Beirut.
Who Will Prosper from the Security and Prosperity Partnership? (4:00)
The Security and Prosperity Partnership (SPP) is a tri-lateral North American initiative between the governments of Canada, the U.S. and Mexico. Ahead of a summit between President Bush, Mexican President Felipe Calderon and Canadian Prime Minister Stephen Harper in Canada next week, FSRN's Stefan Christoff brings us a report on the impacts of the SPP on North American border controls and migration.
How Organic is That Glass of Milk? (4:00)
According to the National Milk Producers Federation, people in the US are drinking more milk than they have in twenty years, this while the cost of milk keeps on going up. The Bureau of Labor Statistics recently reported that the cost of milk has increased nearly 14 percent over last year. For those who produce milk organically, however, this might not be the case. In some areas, regulatory changes and favorable prices led more farmers to produce organic milk and caused an oversupply. This may result in lower prices for organic food consumers. For these who eat organics it's not only the price that's important but how the food is produced. The USDA has now started to crack down on milk producers who say they are organic but are really not. FSRN's Karen Miller reports.
Legendary Master Max Roach Dies at 83
Master drummer and jazz innovator Max Roach died late last night in New York. A self-taught musician, Roach is perhaps most notable for his ability to hold several rhythms at once by varying meters. One of the early defenders of hip hop culture, Roach experimented with his nephew, Fab Five Freddy in 1982. Max Roach passed last night in a Manhattan hospital. He was 83.