December 18, 2007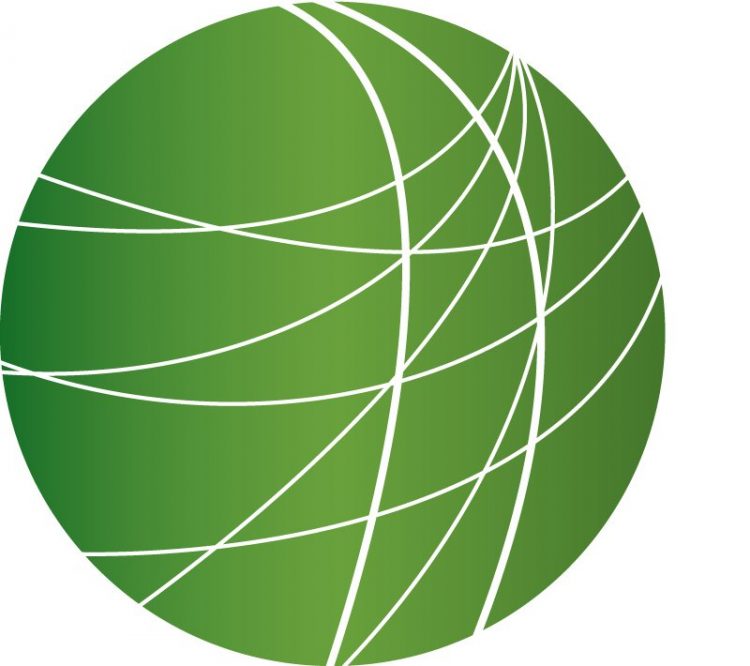 The FCC Relaxes Media Consolidation Rules to the Chagrin of Congress
Senate Republicans Expected to Add Iraq War Funding to Omnibus Spending Bill
Clinton Attempts to Re-Brand Herself in Iowa
Israel Conducts Air Raid on Gaza, Killing More Than 10 People
South Korean Migrants Face Abuses and Targeted Deportations
Recent Deaths Prompt Canadians to Call on Police to End Taser Use
HEADLINES
Rice Visits Iraqi Kurdistan at Tense Time
Secretary of State Condoleezza Rice appeared in Iraq today. She stopped first in Kirkuk in the northern Kurdish region before flying to Baghdad. Rice's visit comes at an especially tense time due to Turkish military incursions and shelling along the shared border. The head of the regional government of Iraqi Kurdistan today refused to meet with Rice to protest the apparent US acceptance of the Turkish military action.

UK Accepts 19,000 Asylum Seekers
The British government announced today that it will grant amnesty to 19,000 asylum seekers. Thousands more asylum seekers may also be granted permission to remain in the UK. From London, Naomi Fowler reports.
This amnesty may be contentious – the government refuses to use the word at all – but the Home Office has a backlog of 450,000 cases that it wants to clear by the year 2011. Many asylum seekers have been in bureaucratic limbo for ten years. They're not allowed to work and so they're condemned to destitution and sometimes arbitrary detention. Around 25,000 asylum seekers, including entire families, are locked up each year while awaiting an immigration decision. This anonymous asylum seeker still suffers from depression and anxiety: (audio) '"It's not easy to be locked up for three months and all you get is people insulting you, people not respecting you that you're here and that you have the right to live as if what you did by coming to this country and claiming asylum that's a crime…" Campaigners accuse the government of breaking international law by incarcerating asylum seekers who have committed no crime. They say today's announcement should have been made earlier and saved a lot of unnecessary suffering. This is Naomi Fowler in London for Free Speech Radio News.

30,000 Displaced by Monsoon in Sri Lanka
Sri Lankan officials say heavy monsoon showers have driven more than 30,000 people from their homes in the eastern part of the country. Ponniah Manikavasagam has the story.
Monsoon-driven rains have forced an estimated 10,000 families to seek refuge in temporary shelters or with relatives or friends. Flooding and drought are cyclical in Sri Lanka and a depression over the Bay of Bengal has increased monsoon rains. The government is providing dry rations and cooked meals to the flood victims. While the rains pound the eastern part of the country, the military is continuing an offensive against Tamil Tiger rebels in the north. Military officials said today that 26 rebels were killed on the northern war fronts. For Free Speech Radio News, this is Ponniah Manikavasagam in Vavuniya, Sri Lanka.

FARC to Release Three Hostages: Report
Colombia's FARC guerrillas have reportedly decided to release three of their political hostages. Cuba's official news agency Prensa Latina is reporting that the FARC sent a message of its intent to release Clara Rojas – a former adviser to kidnapped presidential candidate Ingrid Bettancourt, Rojas' young son, and former congresswoman Consuelo González. The three will reportedly be released to Venezuelan President Hugo Chavez. Chavez had – until recently – acted as a mediator in the hostage negotiations between the FARC and the Colombian government.
Argentine Subway Workers Strike
Subway workers in Buenos Aires went on strike today, the first work stoppage since Argentina's new president took office last week. Marie Trigona reports.
Argentine subway workers called for the strike to demand higher wages and an increased holiday bonus. Subway delegates organizing independently from the official transportation union voted in favor of the measure in an assembly meeting last night. The strike has paralyzed the city, clogging highways with traffic jams. The official UTA transport workers' union rejected the work stoppage, accusing the subway delegates of far-left actions. A group of thugs, allegedly from the UTA, broke up a press conference last night held to announce the protest measure. The thugs attacked journalists and subway delegates, breaking television cameras. Ariel Rochetti said Metrovias, the private company that runs the Buenos Aires subway system, has fired workers in order to break up union organizing activity in the subway. (audio) "We have police in our workplace 24-hours a day to intimidate and control the workers. Also they installed security cameras in our workplace with the clear objective to control the workers' organizing efforts." The strike will continue until midnight while workers negotiate with the Labor Ministry. For free Speech Radio News, I'm Marie Trigona in Buenos Aires.

Mexican H2B Visa Guest Workers File Complaint in Houston
A group of seven Mexican Guest Workers traveled to Houston yesterday to file a complaint against their employer before the district office of the Department of Labor. Nick Cooper reports.
All of the men who filed the complaint are experienced welders from the port city of Veracruz. They spent hundreds of dollars each to secure H2B guest worker visas and travel to Mobile, Alabama after representatives from Bender Shipbuilding and Repair Company contracted their labor. The men say once they arrived in the US, the company required them to take an additional test…then told them they were no longer eligible for the jobs they had been contracted to fill. When they petitioned for reimbursement of their expenses, a company representative allegedly responded insults and had the man followed home by company security. Guest workers are eligible for deportation if not employed by the company named in their visa. One of the men, Jesus Manzanares, says the H2B visa leave workers wide open to exploitation. (audio) "We want H2B visas to not just be for one boss because it turns us into slaves. It's like before, only more modern. We're the slaves of only one boss. We can't leave and look for work for another company because if we do that, they deport us." The workers say that Bender Shipbuilding violated their contracts and subjected them to discriminatory treatment. They're asking the Department of Labor to investigate the company and have filed a formal complaint with the Equal Employment Opportunity Commission in Mobile. The men have also petitioned the Mexican Consulate in Houston to help them return to Veracruz. For FSRN, I'm Nick Cooper in Houston.
FEATURES
The FCC Relaxes Media Consolidation Rules to the Chagrin of Congress
Today the Federal Communication Commission voted 3 to 2 to relax its media ownership rules. Specifically, the vote will allow one media organizations to own a newspaper and a broadcast outlet in the same city. FCC Chairman Kevin Martin says that vote came after "exhausting and exhaustive process." But Democratic members of the commission say that dirty politics are at play. And as FSRN's Karen Miller reports from Washington, Congress is threatening to push back.

Senate Republicans Expected to Add Iraq War Funding to Omnibus Spending Bill
A compromise of sorts may be on the horizon in Washington. The massive omnibus spending bill is expected to make its way to the Senate floor today where Republicans hope to attach 40-billion dollars for the war in Iraq.
As it currently stands the bill provides 516-billion to fund domestic programs as well as the war in Afghanistan, but Democrats have been reticent to give the Bush Administration money for Iraq. This, in part, because they hope to force a troop withdrawal… But also because Bush's budget on the domestic side was woefully low in the eyes of many Democrats.
But this spending bill does not appear to be much better for Democrats. According to David Freddoso, a Political Reporter for National Review Online, they were forced to drastically reduce their spending requests.
Bush has either threatened to veto or vetoed most domestic spending bills that have come in over budget. But Steve Ellis, Vice President of Tax Payers for Common Sense says Democrats blew a big chance to push through their spending requests when they didn't test the President's veto threats earlier in the session.
Democrats have trimmed their budgetary requests in the current version, and if GOP Senators can attach funding for the Iraq war, Bush is expected to sign the spending bill into law.
Clinton Attempts to Re-Brand Herself in Iowa
On the campaign trail in Iowa, Senator Hillary Clinton is undergoing a slight makeover. As the battle for the important primary state intensifies, Clinton seems to be feeling the heat as the rest of the candidates are successfully garnering voter support. Now, her messaging-machine is pulling out all the stops. FSRN's Leigh Ann Caldwell reports from Des Moines.
Israel Conducts Air Raid on Gaza, Killing More Than 10 People
As many as 13 Palestinians have been killed in the past 24 hours as Israeli air strikes against Gaza have escalated. Israel launched the attacks, targeting militants from the Islamic Jihad faction. Islamic Jihad had intensified its own rocket launches into Israel over the past few weeks.
In response to the most recent attacks, the militant group has said it will once again begin using suicide bombings inside Israel's borders. FSRN's Rami al-Meghari has more.
South Korean Migrants Face Abuses and Targeted Deportations
On this 7th annual International Migrant's Day, the struggles of undocumented workers all over the world are highlighted. Migrant organizations are using the day to call for changes in policies and to mobilize for human rights.
One country where these issues are coming to a head is South Korea – where it is estimated that half of the country's 400-thousand migrant workers are unregistered. Most of these migrants work in factories or on farms, where they have accepted unfair contracts and working conditions, for fear they will be reported.
The South Korean government is increasingly targeting migrant workers with harassment and deportation. And only last week three leaders of the Migrant Workers' Trade Union, or M-T-U were deported. Eunji Kang has more on this issue.
Recent Deaths Prompt Canadians to Call on Police to End Taser Use
Tasers are usually intended to temporarily stun people who pose a threat to police, other citizens or themselves, but sometimes the results are deadly. By some counts, more than 200 deaths in the United States have been linked to Tasers. Since 2003, the Canadian death count is 16.
In October alone, two highly publicized Taser deaths have occurred in Canada – one of a Polish national in the Vancouver airport. Another of a 38 year-old Montreal resident who was tased five times during an arrest and later died of multiple heart attacks.
In response, communities across Canada are calling for an end to the use of tasers. FSRN's Aaron Lakoff has more from Montreal.