January 10, 2007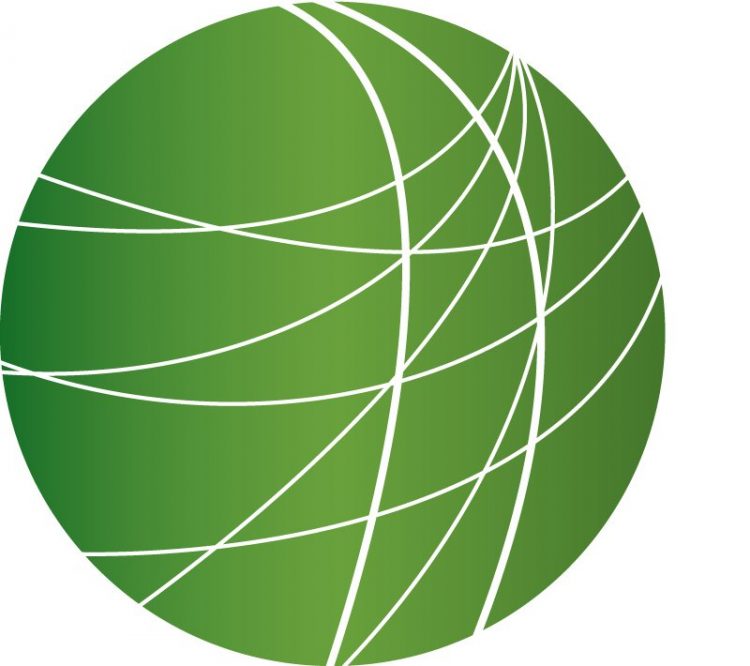 HEADLINES
New Study Estimates Iraqi Civilian Death Toll
A new study released by the World Health Organization estimates 151,000 Iraqi civilians died as a result of violence between the start of the US-led invasion and June of 2006. The data shows that violence has become the leading cause of death for Iraqi adults. More than half of those deaths occurred in Baghdad. The figures were based on data collected during a national household survey conducted by the Iraqi government as part of a larger project to evaluate family health. The researchers say that 151,000 is not a precise figure, but rather the average of the range of their findings. The figure is nearly double the death toll documented by the Iraq Body Count project and about a quarter of the estimate published last year in the British medical journal, the Lancet.
Operation Phantom Phoenix Pounds Area South of Baghdad
In other news from Iraq, US forces in are in the midst of a major offensive in the southern outskirts of Baghdad. Warplanes today carried out the largest single airstrike in Iraq since 2006 by dropping 40 thousand pounds of bombs within ten minutes. Hiba Dawood reports.
The Pentagon calls the attack Operation of Phantom Phoenix and says it aims to drive Al Qaeda out of a largely agricultural zone south of the Iraq capital. The area is mostly populated by Arab Jabour tribes. The US military says it has turned into a haven for armed groups. US ground forces moved in after two B-1 and four F-16 fighter jets pounded at least 40 targets. The military reported about a dozen arrests and the discovery of two houses it says were used to torture victims of kidnappings. Casualty figures from today's airstrike are not yet available. It is also unclear at this point what effect the bombing of the major agricultural area will have on longer-term food supplies to Baghdad. Nine US soldiers have died since the start of Operation Phantom Phoenix 2 days ago. Six of the nine died yesterday. The number of Iraqi civilians killed in the operation remains unknown. This is Hiba Dawood for FSRN.
Colombian Hostage Operation Resumes
Colombia's FARC guerrillas released two political hostages today, following mediation efforts by Venezuelan President Hugo Chavez. Manuel Rueda has more from Bogota.
Former Vice Presidential candidate Clara Rojas and congresswoman Consuelo Gonzales spent over five years in captivity in the Colombian jungles. They are 2 of over 45 political hostages the FARC has used to gain leverage in negotiations with the government. Venezuelan military helicopters picked up the two women around noon local time from a remote location chosen by the FARC. The hostages made a breif stopover at a Venezuelan border town before heading to Caracas, where they're awaited by close relatives and dozens of camara crews. The Colombian government gave president Chavez the go-ahead to mediate the release of Rojas, Gonzales and dozens of FARC hostages in September. But his permission was revoked in November by the Colombian President after Chavez established unauthorized direct contact with Colombian military officers. In December, the FARC said that they would release three hostages to Chavez, in recognition of his past mediation efforts. Manuel Rueda, FSRN, Bogota.
Charges Against British Whistleblower Dropped
All charges have been dropped against a British civil servant who leaked secret information about his government's complicity in the CIA's so-called 'extraordinary rendition' program. From London, Naomi Fowler reports.

This case has important implications for civil servants who choose to leak information in the public interest. Foreign Office civil servant Derek Pasquill was arrested two years ago and was charged with violating the Official Secrets Act. Pasquill admits he leaked documents about what Britain knew of America's policy of extraordinary rendition and a list of Muslim organisations deemed appropriate for ministers to contact. He says he acted in the public interest by revealing what he called 'dangerous' government policy. Internal papers written at the time of his arrest by his senior colleagues and only released last month actually agreed with Mr Pasquill that he had not caused damage by his actions and had benefitted the country by stimulating debate. Mr. Pasquill now faces internal disciplinary procedures. This is Naomi Fowler in London for Free Speech Radio News.
Opposition to US-India Nuclear Deal
Some 100 non governmental organizations from 23 countries are calling on the Nuclear Suppliers Group and the International Atomic Energy Agency to reject the nuclear deal between India and the United States. Claudia Cragg reports.

The deal will give India access to U.S. nuclear fuel and equipment for the first time in 30 years. Many opponents of the agreement say it will spark an arms race between India and it's rival neighbor, Pakistan. Philip White of the Tokyo-based Japan Citizens' Nuclear Information Center say that even nuclear industry insiders have signed the letter of protest. (audio) "The broad range of very well-informed people and organizations who've signed it indicates the depth of concern within the wider community about this deal. Those people who know the issue recognize that it's a grave threat to the nuclear disarmament and non proliferation as it now stands." According to White, the US-India nuclear deal would give India the potential to expand its production of nuclear weapons by sevenfold. FSRN, this is Claudia Cragg.
FEATURES
Bush Visits Occupied Palestine
Bells rang at the Church of the Nativity in Bethlehem's Manger Square as President Bush visited the historic site in the occupied West Bank. Bush spent Wednesday in Israel, hoping to move forward on a Mid East peace process started in Annapolis in November. And although many analysts lack optimism about the trip, Mark Regev, spokesman for Israeli Prime Minister Ehud Olmert says he backs the ideas outlined by Bush and Palestine's Mahmoud Abbas. Bush spent Thursday in the occupied Palestinian Territories of Bethlehem and Ramallah, and met with Palestinian Authority leaders. FSRN's Ghassan Bannoura reports from Bethlehem.
Candidates Iraq Policy Examined
Although candidates have been campaigning for a year, the race to the White House is just beginning. New important developments advance the campaigns. Senator Barack Obama received two major endorsements – one from 2004 Democratic nominee John Kerry. The other is from the hotel culinary workers union in Nevada, the largest and most influential union in the highly organized state which is holding their primary Saturday January 19th.
Another major development is that New Mexico Governor Bill Richardson is dropping out of the race. He ran his campaign on ending the war in Iraq. FSRN's Leigh Ann Caldwell takes a look at how his exit might affect the rest of the candidates' position on the war.
Bush's Iraq Provisional Reconstruction Teams
It was one year ago when President Bush announced plans for a troop surge in Iraq which he said would pay off. One year later, the Bush Administration has been touting Provisional Reconstruction teams as one of their so-called multiple points of success in the region. These small civilian/military teams are set up to assist provincial governments in Iraq with reconstruction and to govern more effectively. But critics charge that although there has been some success with these teams equipped with limited resources, they still lack a defined mission and a clear way to measure their progress. FSRN's Karen Miller has more.
Nigeria's Continuing Gas Flares Devastating Health and Environment
Nigeria has again failed to stop western oil companies from flaring gas – which is a by-product of crude oil. Scores of these huge fires blaze in Nigerian oil fields, which contribute to local environmental and health concerns – and some say global climate change. The government has extended its deadline for companies to stop burning gas by another year. Since 1979, the Nigerian government has been setting deadlines to end gas flaring and has been shifting the dates. Sam Olukoya reports from Lagos.
Sri Lanka 's Tea Estate Workers
Sri Lanka's tea estate community is mainly dependent on daily wages. Workers do not own land or houses, and most of them still live within lines of quarters designed by the British about a century ago. In part two of this exclusive FSRN feature, Ponniah Manikavasagam focuses on the worker's political plight.