January 18, 2008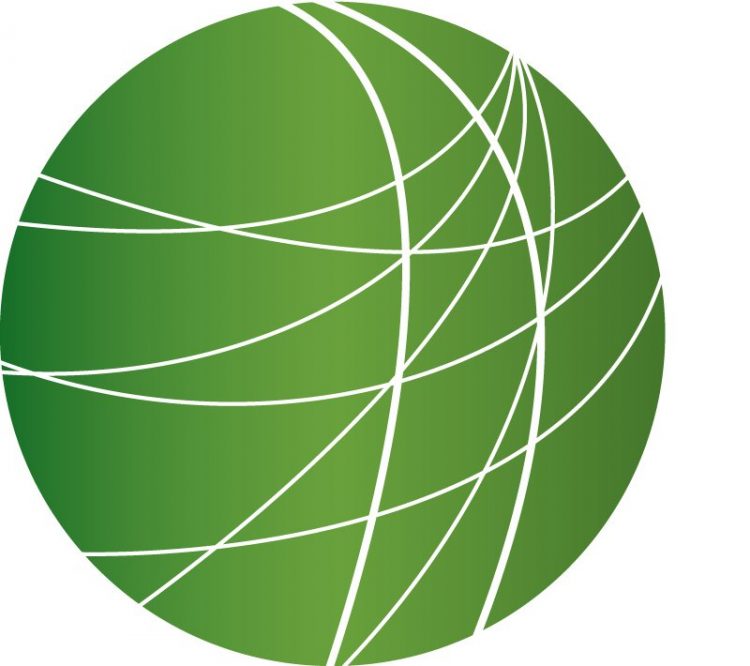 A Faction of the Lakota Tribe Declares Independence, Tries to Break Treaty with US Government
Bush Releases New Economic Stimulus Package
Democratic Candidates Focus on the Economy Going into Nevada Caucuses
Kosovo Independence Becomes a Key Issue in Serbia's National Elections
Israel Tightens Reigns on Gaza in Response to Rocket Attacks
HEADLINES
US on Canadian Torture Watch List
A Canadian manual used as a training document for diplomats lists the US and Israel among countries known to practice torture. The manual – leaked to Canada's CTV – was part of a course to train Canadian diplomats to identify mistreatment of Canadian prisoners held abroad. The training courses began after the US deported Canadian citizen Mahar Arar to Syria, where he was tortured and imprisoned for 10 months. After his release, Arar was completely exonerated of having any ties to terrorism. The Canadian manual's definition of torture includes: sleep deprivation, forced nudity, and isolation – all permitted practices at the US prison camp at Guantanamo Bay.
Ugandan Soldiers Start to Return from Somalia
The first batch of Ugandan soldiers returned today after serving one year under the African Union mission in Somalia. Joshua Kyalimpa has more.
The commander of Uganda's land forces, General Katumba, received the first group of 80 soldiers upon their arrival at a national airbase. They are part of a contingent of 1600 soldiers which will be replaced by another group of about 2000. Details of the return and deployment of new soldiers has been kept secret for security reasons. The Army fears Somali militants opposed to the deployment of foreign forces may target planes bringing forces in and out of Mogadishu. Somalia – and especially it's capital city – remains highly unstable one year after Ethiopian troops invaded to topple the Islamic Courts Union. Ugandan soldiers make up the majority of the African Union peacekeeping mission in Somalia – as other African countries have been reluctant to send troops to the area. Joshua Kyalimpa, FSRN, Kampala.
Bhutan Poised to Move from Absolute Monarchy to Parliamentary Democracy
The Tiny Himalayan Kingdom of Bhutan now has a date set for its first-ever multi-party parliamentary election. PC Dubey reports.
Bhutan has been ruled by a Buddhist monarchy for over a century, but an election scheduled for March 24th may be the first step towards democracy. The Bhutanese election commission today announced the March election will name 47 members for its National Assembly which will govern the country within the parameters of the draft constitution. The 27 year-old king will become the de-facto the head of the state, but the elected parliament would have the power to impeach him by a two-thirds vote. Only 2 parties will run in the country's first historic election. One murky aspect of this apparent turn towards democracy is that over 100,000 Bhutanese Hindus and Christians living as refugees in Nepal will not be able to vote. The Buddhist Kingdom expelled them in 1990 when Bhutan banned the practice of all religions except Buddhism. Many of these refugees doubt that religious and cultural freedom will come with democracy. For FSRN, I'm PC Dubey.
Japan to Announces Plan for "Low-Carbon" Cities
Japan's Prime Minister has announced plans for 10 'environmentally friendly cities' to test pilot programs for carbon emission controls. Claudia Cragg reports.
Prime Minister Yasuo Fukuda of Japan says he plans to make climate control policy a priority when hosting July's G8 summit. The plan announced today involves developing technologies to reduce carbon emissions, with ten cities testing new methods to mitigate global warming. Criticised for close alignment with US climate policies, Fukuda has also announced aid to tackle pollution in developing countries. Junichi Sato of Greenpeace-Japan is skeptical of the sincerity of Fukuda's sudden environmentalism. (clip) "I mean, he is simply pretending like he's a 'Green' person." Sato would like to see the Prime Minister severely limit its whaling, which this week reached a standoff with two protesters boarding a Japanese whaling ship. (clip) "PM Fukuda needs to put this whaling issue in the package of the G8 and if he wants to show that Japan is actually a green country then he has to give up the whaling." Japan plans to kill some 1,000 whales this year in the Antarctic using a loophole that allows "lethal research" on the giant mammals. For FSRN, I'm Claudia Cragg.
Director's Guild Reaches Agreement to End Their Strike
The Director's Guild has reached a tentative agreement with Hollywood executives. Leilani Albano reports from Los Angeles.
The agreement reached last night with the Director's Guild of America could serve as a model for separate negotiations with the Writer's Guild. The Alliance of Motion Picture & Television Producers has agreed to give directors a slight raise on royalty rates for films and TV programs viewed or downloaded over the internet – although it falls short of the raise demanded Writer's Guild of America. The 12,000-member Writers Guild has been on strike since November, calling for a 2 1/2 percent raise on new media residuals. Analysts say writers are under increased pressure to sign a similar agreement, after the major studios canceled dozens of TV deals on Monday, in a move meant to intimidate WGA members and split their ranks. They say the Alliance struck the deal as a way to bring writers back to the bargaining table. However, many writers may still take pause before signing any contracts with executives. While the parties are closer to an agreement on Internet revenue, they are still at an impasse on unionization for animators and reality show writers. For FSRM, I'm Leilani Albano in Los Angeles.
FEATURES
Bush Releases New Economic Stimulus Package
The sub-prime lending crisis and housing slow down, the high unemployment rate, high oil prices, low consumer spending, poor market performance… Add them all up, and according to many economists, you have the makings of a recession.
The US government is scrambling to turn things around, and today President Bush proposed a new economic stimulus package. He says the plan would provide a 145 billion dollar shot in the arm to the weakening economy. FSRN's Karen Miller has more from DC.

Democratic Candidates Focus on the Economy Going into Nevada Caucuses
The Nevada caucuses are just a day away, but Mitt Romney is the only Republican who has spent significant time this week courting Nevada caucus-goers. Most of the Republicans are focusing on the South Carolina primary, which happens tomorrow as well.
Meanwhile, the South Carolina Democratic primary isn't for another week, so Democrats are concentrating all their efforts in Nevada. At the top of the agenda for the candidates is the economy. As President Bush releases a plan mitigate financial woes, Democratic candidates are touting their own stimulus plans. Nevada is a state where foreclosures and the housing slump are hitting particularly close to home. FSRN's Leigh Ann Caldwell takes a look at what the Democrats are proposing.
Kosovo Independence Becomes a Key Issue in Serbia's National Elections
At the UN Security Council earlier this week and again today, Russia reiterated its readiness to veto independence for the Serbian province of Kosovo. The Serbian government has offered a high degree of autonomy to the province, but has stopped short of granting independence. On the issue, the United States, Britain and other EU countries have spoken out in favor of Kosovo.
The future of the province has been the decisive campaign issue for the two leading parties in coming Serbian presidential elections. Serbs go to the polls on January 20 th. Reporting from Belgrade, Amy Miller has more on the presidential campaigns.
Israel Tightens Reigns on Gaza in Response to Rocket Attacks
Collective punishment for Gaza is wrong say UN Humanitarian Affairs Officer John Holmes. Despite this, Israeli army attacks on Gaza this week have left more than 31 people dead and nearly 100 injured. Israel has increased targeting of Palestinian resistance groups. Today Israel closed off all borders with Gaza, reportedly stopping at least one shipment of humanitarian aid materials. Israel has also, once again, cut back the amount of fuel shipments to Gaza, causing constant power outages to the regions 1.5 million residents. As FSRN's Rami Al-Meghari reports, all this comes as Palestinians and Israelis kicked off a key round of peace talks on Monday.
[Gaza Segment]
That was Gaza correspondent Rami Al-Meghari.
On Friday , Israel decided to seal off all Gaza's crossings and cut fuel supplies to the coastal region completely, as Israeli military officials declared that more attacks on Gaza will be carried out in the upcoming period.
Gaza has been under a strict Israeli closure since June 2007. That's when Hamas took over the coastal territory amidst a power struggle with Fatah party of President Abbas, who embraces the US endorsed peace strategy.
Palestinians and Israelis initiated on Monday their final status talks on core issues, following President Bush's trip to Palestinian Territories and Israel last week.
A Faction of the Lakota Tribe Declares Independence, Tries to Break Treaty with US Government
Lakota tribal members have spent the last month advising federal, state and local governments that they're officially declaring the formation of a new Lakota nation. The Lakota people govern reservations in the northern states from South Dakota to Wyoming. Those who live on the reservations face continuing problems not unlike other Native American groups: high levels of poverty, domestic violence and suicide.
Although many tribal members support this "declaration of Lakota independence," the movement has caused division among the Lakota and is being shrugged off by state authorities. FSRN's Jim Kent spoke to people on several sides of the issue and filed this story.