January 25, 2008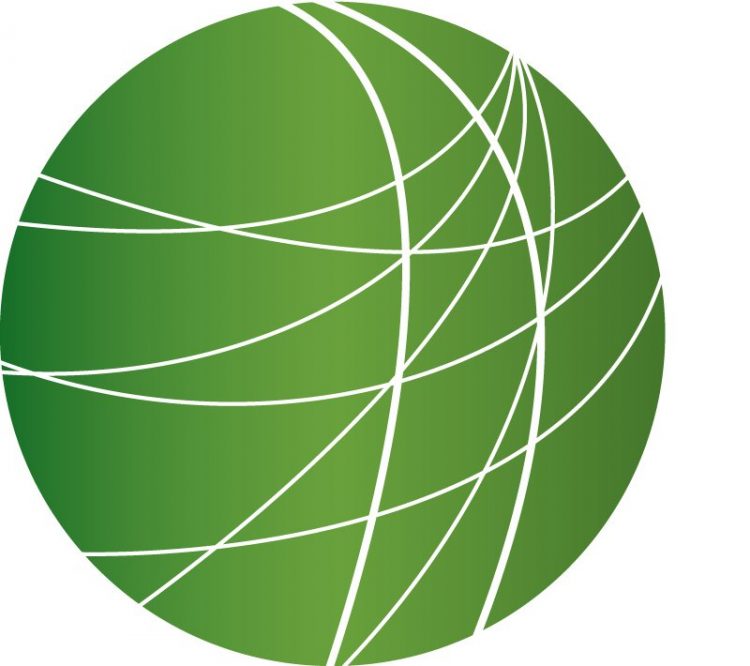 Kucinich Drops from Presidential Race; Candidates Don't Address Race Issues in South Carolina
Republican Presidential Debate Focuses on Economy and Clinton
Italy Faces Crisis on Heels of Prime Minister's Resignation
New Pipeline Agreement with Serbia Boosts Russia's Control European Fuel Supplies
South Koreans Government Files Charges in Oil Spill Catastrophe
Protesters Push Canadian Government to Give US Contentious Objectors Refuge
HEADLINES
Egypt Tries to Take Back Control of Gaza Border
Egyptian Security Forces deployed to the border with Gaza today in an attempt to close it back up after militants blew down parts the steel wall 2 days ago. Palestinians have been streaming into and out of Egypt by the thousands to stock up on supplies. Gaza has been largely sealed off from the outside world since Israel declared the coastal strip a hostile entity in response to continued rocket fire from Gaza. The closure has severely impacted Gaza's power supply and has caused a shortage in just about all basic commodities. Egyptian security forces deployed water cannons and fired warning shots in an attempt to meet an afternoon deadline by which to have the Rafah crossing under control. New holes have since been made in the wall.
Car Bombing in Beirut Kills Police Official
A Senior Lebanese police official and three others were killed today in an explosion in East Beirut. Simba Russeau has the story.

The car bomb that exploded early this morning near a major highway in Eastern Beirut killed four people and reportedly injured 38 others. Among the dead is police captain Wisam Eid from Lebanon's Internal Security Forces. He had been investigating previous bomb attacks in Lebanon suspected as the work of militants. Capt Eid had been targeted before in a grenade attack on his home. Today's attack is the second bombing in two weeks. Ten days ago, a car bomb targeting a US diplomatic convoy killed three people and wounded 16. Just last month, a car bomb killed Lebanon's Army Chief Francois el-Hajj. The selection of targets and the increase in attacks has many Lebanese edgy as the country lives through its most intense political crisis since the end of the civil war. For FSRN, I'm Simba Russeau in Beirut.

British Military Report from Iraqi Prisoner Mistreatment Inquiry
Britain's Ministry of Defense released a report today as part of an inquiry into the alleged abuse of Iraqi prisoners. From London, Naomi Fowler reports.
The two-year inquiry found no evidence of the endemic abuse alleged by lawyers acting for Iraqi detainees and civilians. However, the report did accept that British soldiers had been given only "scant" information on how to treat detainees. But according to lawyer Phil Shiner, representing over 30 Iraqis who died in detention, it was standard operating procedure to hood, stress and deprive detainees of sleep, water and food. Shiner calls the Ministry of Defense report a complete red herring and a whitewash, lacking in any independence and rigor. Britain's High Court will shortly have to decide whether to hold an independent and public inquiry into the UK's detention policy in Iraq. This is Naomi Fowler in London for Free Speech Radio News.
Nigerian Military Installations in Densely Populated Areas Continue to Pose Threats
Nigeria remembers 1000 people who died 6 years ago today after a military arms depot exploded in a densely populated part of Lagos. As Sam Olukoya reports from Nigeria, safety concerns about the proximity of military facilities to human settlements remains largely unaddressed.
Six years after the tragedy, the Nigerian military is yet to yield to public demands that it move potentially dangerous facilities away from human settlements. Most of the armories are still located in densely populated areas – as are military shooting ranges. Many people have been killed or injured by stray bullets from the shooting ranges. Some have even been hit inside their bedrooms. Just this week, A community in South Western Nigeria petitioned the government to compel the military to relocate a shooting range from its land. The community says in the last four years at least 17 people have died from stray bullets. For Free Speech Radio News, this is Sam Olukoya in Lagos.
Scientists Create First Synthetic Genome
Biotechnologists have made the first synthetic genome, meaning that science has come a step closer to man-made life. Kellia Ramares has the story.
Scientists at the J. Craig Venter Institute in Virginia used yeast to stitch together the chemical building blocks of DNA to create the genome of a bacterium. They have not created the bacterium itself yet, or at least haven't said so publicly. But according to Dr. Venter, the institute's director, all that is required is to boot up the synthetic chromosome in a cell. Dr. Christopher Voigt, a synthetic biologist at the University of California at San Francisco, on the technology's practical applications: (audio). "What this enables is the complete design of bacterial genomes for all sorts of applications from the production of bio-energy to the production of materials or chemicals, basically taking any type of process that we currently do using chemistry and allowing for the construction of micro-organisms to do those processes." Dr. Voigt expects that the Venter Institute will announce that it has turned information into life before year's end. For FSRN, I'm Kellia Ramares.
FEATURES
Kucinich Drops from Presidential Race; Candidates Don't Address Race Issues in South Carolina
Democratic voters head to the polls tomorrow in South Carolina. Three candidates have spent the day campaigning there. And yes, the pool of Democratic Candidates is dwindling. Dennis Kucinich announced he is dropping out of the race. At a press conference today, he expressed frustration with his inability to bring important issues into campaign dialogue.
Sound Clip
The US Representative is facing a tough battle for reelection in his Ohio district. His challengers say he has spent too much time on the road and not enough time serving his constituency. But Kucinich seemed confident today about the continuing support of his district.
Sound Clip
Democrat Mike Gravel is still holding on to his bid for the presidency, but is only making limited campaign stops. Comparatively the triumvirate of Clinton, Edwards and Obama are frantically courting voters and the press.
The three are trying to court last minute support in South Carolina, where African Americans are expected to make up 50 percent of voters. But candidates seem to be missing a huge issue facing that population – the disparities facing black South Carolinians in the criminal justice system. FSRN's Leigh Ann Caldwell reports.
Republican Presidential Debate Focuses on Economy and Clinton
Last night, GOP Presidential hopefuls debated in Florida on the economy and the war in Iraq. But nothing seemed to ruffle their feathers more than the possibility that Hilary Clinton may win the Democratic Primary and make her way to the White House. FSRN's Karen Miller has more.
Italy Faces Crisis on Heels of Prime Minister's Resignation
The Italian government is facing a serious crisis, the most divisive since Prime Minister Romano Prodi's took power in April of 2006. Prodi lost a vote of confidence Thursday night and subsequently resigned. Now the country's President has to decide either to call a snap election or appoint someone to lead a caretaker government. Diletta Varlese has more on the story.
New Pipeline Agreement with Serbia Boosts Russia's Control European Fuel Supplies
An energy agreement between Russia and Serbia was signed today in Moscow. The agreement confirms the construction of the South Stream main gas pipeline through Serbia, and privatization and modernization of the Oil Industry of Serbia, called NIS.
The pipeline through Serbia gives Russia significant access economically and politically to one of the most important corridors of European trade and transport. In return, Serbia maintains a strong ally with veto power at the United Nations Security Council, ensuring that declarations of independence for Kosovo will not be endorsed at the highest international level. Amy Miller has more from Belgrade, Serbia.
South Koreans Government Files Charges in Oil Spill Catastrophe
South Korean prosecutors have filed charges against two shipping companies involved in December's massive oil spill in the Yellow Sea. And amid some level of controversy, prosecutors have also filed suit against some of the crew members involved.
Over 10 thousand tons of crude were dumped onto a 100-mile stretch of Korea's west coast and surrounding islands. The spill was the worst in South Korea's history. Thousands of South Koreans have been mobilized and continue to work to restore the beaches. FSRN's Jason Strother reports from Taean, South Korea.
Protesters Push Canadian Government to Give US Contentious Objectors Refuge
Today, demonstrators are participating in rallies across the nation to protest recent actions by the Canadian government. Several high-profile cases have emerged of US armed service members who sought refuge in Canada because of because of their opposition to the War in Iraq. The Canadian Supreme Court ruled they would not hear the cases of the Contentious Objectors – now the issue is before the Canadian Parliament. Katharine Jarmul reports.