April 7, 2008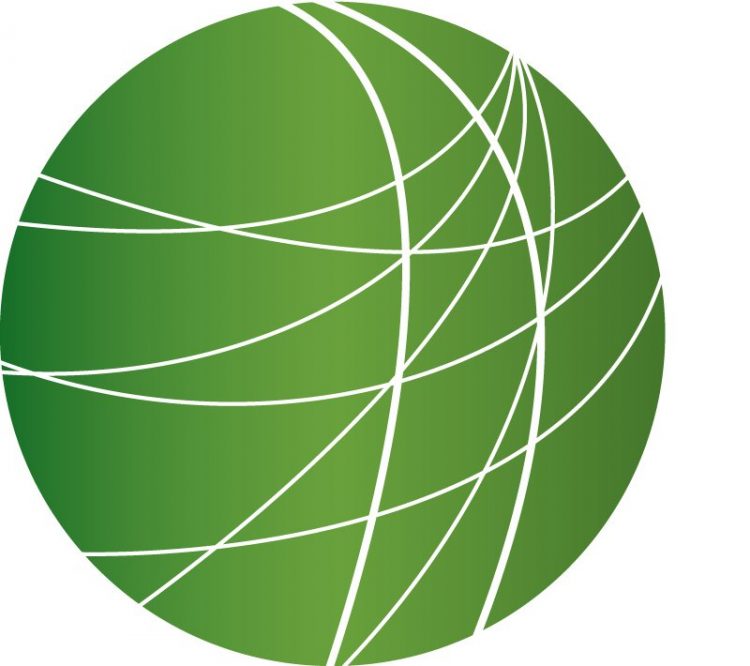 Colombia Free Trade Agreement Stirs Trouble for Clinton's Campaign
Bush-Putin Talks Reach No Agreement
Pentagon Renews Blackwater Contract in Iraq
Call for Nationwide Strike in Egypt Turns Bloody as Police Clash with Workers
Pro-Tibet Demonstrators Target Beijing-Bound Olympic Torch
The Stakes of National Organizing in Ecuador
HEADLINES
RELIEF WORKERS IN JORDAN STRIKE OVER WAGES
The employees, who service around 2 million Palestinian refugees in Jordan demand equality with government employees who have received a monthly raise of about 75 US dollars. They say their income value has dwindled by at least 20 per in Jordan where rising oil prices and an international wave of increased costs of basic commodities have resulted in a 9 percent inflation rate. The UNRWA provides free education and health services to some 4 million refugees in the Arab world. A UNRWA spokesperson in Jordan, Matar Saqr, said the agency would like to increase employee salaries but that a 100 million dollar deficit in its 2008 was preventing it from meeting employee demands. In Amman, Jordan, this is Oula Farawati reporting for FSRN.
ACTIVIST REFUSED ENTRY TO US
Damien Moran was scheduled to speak on anti-militarism in Colorado Springs. When he arrived at Chicago's O'Hare airport yesterday, he was immediately detained by Homeland Security Officials and eventually put on a plane back to Europe. According to Moran's blog, he was questioned about his 2003 arrest for a ploughshares act at Shannon Airport in Ireland. Moran, along with four others, was arrested for tampering with a US Navy war plane on route to Iraq. The five were ultimately acquitted. Moran was scheduled to about US plans to build a missile defense system in Poland. For FSRN, this is Maeve Conran
PALESTINIAN ORPHANS AWAIT DECISION
The order claims the organization is linked to Hamas and says the buildings must be closed to maintain "security of the area" and "general order" as part of their fight against the "infrastructure of terror." The charity denies the charge. They got a temporary freezing of the closure order from Israel's High Court of Justice, but that expired this morning. A decision on their petition to reverse the order is expected in the next few days. In the meanwhile, anyone who enters or stays in the facilities is risking arrest and imprisonment for five years. Mohammad Jamal Salhad, the deputy head of the Islamic Student Association, says the charity is not sponsoring terror but is providing an education to thousands of Palestinian children. SALHAD: "This underscores the utter mendacity of the Israeli charges about connections with terror. We have no connections with terror. We have nothing to hide. We have nothing to fear and I think the Israelis know that very well." For Free Speech Radio News, I'm Zack Baddorf reporting from Hebron in the West Bank.
WORLD HEALTH DAY
The World Health Organization warns climate change could cause the spread of poverty, hunger and disease to millions of people. The group says new early warning systems need to be developed, so diseases can be identified and quickly stopped.. Sari Setiogi is a spokeswoman for the group. "I think in the last few years people have been paying attention to climate change and its impact on the environment, but however there is not enough attention being paid to the impact of human health." This week, committees in both the US House and Senate are holding hearings on health issues related to climate change. In June the Senate is expected to vote on the Warner/ Lieberman bill that caps emissions and includes incentives for clean technologies. Public health is not mentioned in the bill, which many lawmakers and health groups are trying to change. For Free Speech Radio News I'm Matt Laslo in Washington.
SRI LANKAN MINISTER ASSASSINATED
Police say a rebel suicide bomb attack at a sports event killed a key government minister, and wounded 100 others. The minister had participated in country's failed peace talks and is the second top government official to be killed this year. There has been no immediate comment from the rebels. The government appealed to the international community to redouble its efforts to fight terrorism after Sunday's assassination. The latest attack came as government forces remained locked in heavy fighting with the Tamil Tiger rebels in the north of the island. Analysts say the military has the upper hand in the latest phase of the long war. But they still see no clear winner in the battle. For Free Speech Radio News, I am Ponniah Manikavasagam, in Vavuniya, Sri Lanka.
FEATURES
Colombia Free Trade Agreement Stirs Trouble for Clinton's Campaign
President Bush used his fast track trade authority in an attempt to rush a free trade agreement (FTA) with Colombia. This proposed FTA has become a source of contention in US presidential politics as Hillary Clinton's top strategist, Mark Penn, resigned Sunday after it was revealed that he met with Colombian representatives to promote the deal – Clinton has candidly opposed the trade agreement. Washington Editor Leigh Ann Caldwell reports.
Bush-Putin Talks Reach No Agreement
President Bush met with Russian counterpart Vladimir Putin this weekend at a resort in Sochi, Russia in attempt to narrow their deep opposing views over missile defense shields within Europe, the expansion of NATO and the status of Kosovo. With no agreements reached, the harsh differences that divide Moscow and Washington, particularly over security issues, impact various regions around the world. FSRN's Amy Miller has more.

Pentagon Renews Blackwater Contract in Iraq
The US State Department has renewed Backwater's contract in Iraq for another year. The private security company is accused of opening fire and killing 17 Iraqi civilians in Baghdad last September – and an investigation by the Pentagon itself says that Backwater operatives killed all 17 Iraqis in an unprovoked shooting. Iraq's Prime Minister, Nuri al-Malaki, was not consulted about the Baackwater contract renewal, and is dismayed at the decision – saying the private contractor has yet to answer for the massacre. Hiba Dawood reports.
Call for Nationwide Strike in Egypt Turns Bloody as Police Clash with Workers
Bloody clashes in Egypt between workers and police continued for a second day Monday, on day after authorities attempt to quell calls for a nation-wide strike Sunday, demanding better wages in a country plagued by inflation. The government made stern warnings against the planned walkout of 20,000 workers in Mahalla, home to the country's largest state-owned textile factory, and security forces prevented strikers from assembling. They arrested hundreds of activists, bloggers and factory workers yesterday nationwide. Schools, stores and cars have been set ablaze; more than 60 people are recovering from complications from tear gas at hospitals, and at least four people lost eyes as a result of police-fired rubber bullets. Meanwhile, the opposition Muslim Brotherhood group, which has not officially taken part in the organizing, has called for a boycott of local council elections set for tomorrow. Ursula Lindsey reports from Cairo.

Pro-Tibet Demonstrators Target Beijing-Bound Olympic Torch
Thousands of demonstrators in Paris chanted "Free Tibet" as the Olympic torch made its way through France's capital Monday – citing that China is responsible for recent severe human rights abuses in Tibet. The flame had to be extinguished numerous times due to massive demonstrations in Paris Monday – which followed a similar scene in London Sunday. The Olympic torch is scheduled to arrive in New Delhi on April 17, and Tibetan exiles have stepped up anti-China protests across India as well. After India assured China last week that it would prevent disruptions to the torch's passage, India's government has taken steps to control the protesters. Bismillah Geelani has more.
The Stakes of National Organizing in Ecuador
Human rights defenders are celebrating the success of national organizing efforts as Ecuador's National Constituent Assembly grants amnesty to more than 350 activists. They have faced a wide variety of charges, from terrorism to attempted assassination – accusations made against them in what critics say was an attempt to limit their participation in conflicts over extractive industries, key to Ecuador's economy. But President Rafael Correa's government is signaling that it's not about to change the country's development model, motivating activists to advance national organizing efforts to better unite their struggles. Jen Moore has more from Quito.