February 18, 2008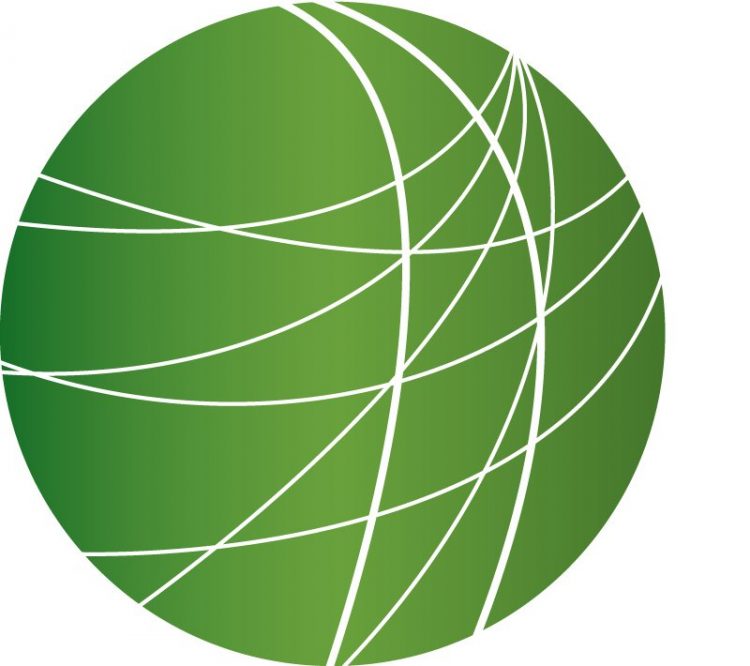 A Bloody Election Day in Pakistan Concludes with Allegations of Poll Rigging
Kosovo's Declaration of Independence Meets with Strong Opposition from the Serbian Government
Democratic Candidates Lay Out their Plans for Economic Revitalization in the Midwest
Kenyan Leaders Oppose Calls for Coalition Government
Kenyan Refugees in Uganda Don't Want Repatriation Just Yet
HEADLINES
Journalists Protest in Basra
Iraqi journalists demonstrated in Basra today – -threatening to to stop covering government activities. Hiba Dawood has more.
The Iraqi journalists' are calling for an investigation of Iraqi Army arrests and humiliation of journalists. They demand an end to these unjustified violations, and accountability for the accused. The journalists delivered their demands to the government council's headquarters. Dhia Al Basri is an Iraqi journalist and president of the Iraqi Media Support Project. Dhia is not his real name but is using an alias for security reasons.
"The topic of rights to freedom of expression worries us. We were hoping for the good in the new democratic Iraq but obviously we are facing the opposite. Our mission is to translate reality no more, no less. Yet we gained no appreciation, no respect. Apparently all want to zip the journalists' mouth. Today, we had the right to present our demands yet the government only toyed with us, they gave us a placating response saying they will take our demands in consideration"
Today's demonstration came just a day after the Minister of Oil's visit to Basra. This is Hiba Dawood for FSRN
More Bombing in Afghanistan
Violence in Afghanistan continues to escalate. A suicide car bomber killed 38 Afghans at a crowded market today, pushing the death toll from two days of militant bombings to about 140. The marketplace blast, which targeted a Canadian army convoy, came a day after the country's deadliest attack since the Taliban was toppled in late 2001. The toll from that bombing in a crowd watching a dog fight rose to more than 100.
45 Minute Claim Nowhere to Be Seen
The claim that Iraq could launch weapons of mass destruction in 45 minutes was not in an early draft of a dossier by the UK Foreign Office published today. Natalia Viana is in London.
The draft, written by head of press John Williams in 2002, was only published after A three year legal battle under the Freedom of Information Act. The document states that Iraq was developing longer-range missile systems capable of targeting NATO, but does not mention the 45-minute claim. The phrase was challenged by the UK leading weapons expert Dr David Kelly in an anonymous interview with a BBC reporter in 2003. Dr. Kelley was found dead shortly after being named as the BBC source. His death has been ruled a suicide. Kelly used the 45 minute claim as an example of how the UK government had "sexed up" the intelligence dossier prior to invading Iraq. But the UK government denies the accusation, and has said that the report published today had little influence on the final version of the dossier that supported the war on Iraq. In London, Natalia Viana for Free Speech Radio News.
French Police Sweep Projects
French police swept through housing projects on the outskirts of Paris today and detained more than 33 people accused of involvement in the riots that hit Parisian suburbs last November. The neighborhood targeted has a high proportion of African immigrants. Youth unemployment there runs about 40 percent. More than 1,000 police officers took part in today's operation. The main targets of the raid were two gang leaders believed by police to have coordinated the riots. Police also targeted somed 40 people suspected of attacking officers during last year's violence.

Priest Lobbies for Boycott of S.O.A.
A US Catholic Priest and leader of the movement to close down the school of the Americas in Georgia continues meeting with Latin American leaders today to encourage them not to send soldiers to the school. Nan McCurdy has more from Managua.
Father Roy Bourgeois, a leader in the movement to close the School of the Americas in Fort Benning Georgia met Friday with Nicaraguan President Daniel Ortega. Father Bourgeois says presidents of five Latin American countries including Argentina, Venezuela, Bolivia, Uruguay and Costa Rica have committed not to send soldiers or police to the military training school. Ortega said publicly that he will work to bring the school to its demise but noted that he cannot currently pull Nicaraguan soldiers out of the school. He said it is not a convenient moment in terms of Nicaragua's relationship with the United States. The School of the Americas, frequently called the School for Assassins, was renamed the Western Hemispheric Institute for Security Cooperation in 2001. Graduates are responsible for thousands of deaths and disappearances of people in Latin American including Archbishop Oscar Romero and the US church women assassinated in El Salvador in 1980. Father Bourgeoisis scheduled to meet today with Ecuadorian President Rafael Correa and will talk to more Latin American presidents and defense ministers this week. For FSRN from Managua, I'm Nan McCurdy.
Cluster Bomb Conference
An international conference on cluster bombs opened today in New Zealand. Representatives from 120 countries will work on crafting a treaty to ban the use of the weapons with a goal of ratifying the agreement in May of this year. However, some major manufacturers and consumers of the controversial munitions, including the US, Israel, Russia and China, are not attending the conference. Cluster bombs often fail to explode when dropped on the ground and later kill or maim civilians. According to the UN 40 per cent of the victims of cluster bombs are children.
FEATURES
A Bloody Election Day in Pakistan Concludes with Allegations of Poll Rigging
Today, millions of Pakistanis cast their votes in the country's parliamentary elections. But the day was marred with political violence that left 15 people dead and injured more than 80. Opposition leaders are already alleging the polls were rigged to keep President Pervez Musharraf's political allies in power.
Late last week, Human Rights Watch released an audio recording of Pakistan's attorney general saying the polls would be "massively rigged." But a close ally of Musharraf said the allegation was "ridiculous" and a "conspiracy against Pakistan." Zack Baddorf reports from Islamabad.
Kosovo's Declaration of Independence Meets with Strong Opposition from the Serbian Government
The long-expected Declaration of independence for Kosovo was made yesterday afternoon in Pristina. The announcement triggered an immediate statement of denunciation by the Serbian Prime Minister, as well as targeted vandalism and violence by pro-Nationalist groups in Belgrade.
In an address to the UN Security Council this weekend, Serbian President Boris Tadic asked members not to support the division of a sovereign Serbian state. Here he speaks through a translator.
(Sound Clip)
Kosovar Albanians celebrated the declaration with fireworks and festivities that lasted into the small hours of morning.
Today, the United States joined Great Britain and France in formally supporting Kosovar Independence. Amy Miller reports:
Democratic Candidates Lay Out their Plans for Economic Revitalization in the Midwest
Tomorrow, Wisconsin and Hawaii will be in the spotlight as residents cast their votes in the latest leg of the Democratic Presidential nomination. In an effort to secure votes in Wisconsin and then in the upcoming primary state of Ohio, both Hillary Clinton and Barack Obama are focusing on an issue that has hit those two states hard – manufacturing job loss.
FSRN's Leigh Ann Caldwell takes a look at both plans to revive the economy in the Midwest.
Kenyan Leaders Oppose Calls for Coalition Government
Kenya's mediation talks have entered their fourth week. The last three weeks of negotiation have seen Kenya's government and opposition inch closer towards a settlement. The talks are at a crucial juncture now, with the international community pushing for a coalition government, and the Kenyan government resisting outside influence. FSRN's John Bwakali reports from Nairobi.
Kenyan Refugees in Uganda Don't Want Repatriation Just Yet
In other news from the Kenya, an estimated 6-thousand residents have crossed over into Uganda seeking refuge from the post-election violence and political turmoil. A delegation from the Kenyan government recently visited the largest refugee camp in the Tororo district of Uganda to pave the way for the return of Kenyan citizens. But humanitarian organizations and the refugees themselves say that would be premature, as the situation in Kenya is still unstable. Joshua Kyalimpa reports from Uganda.